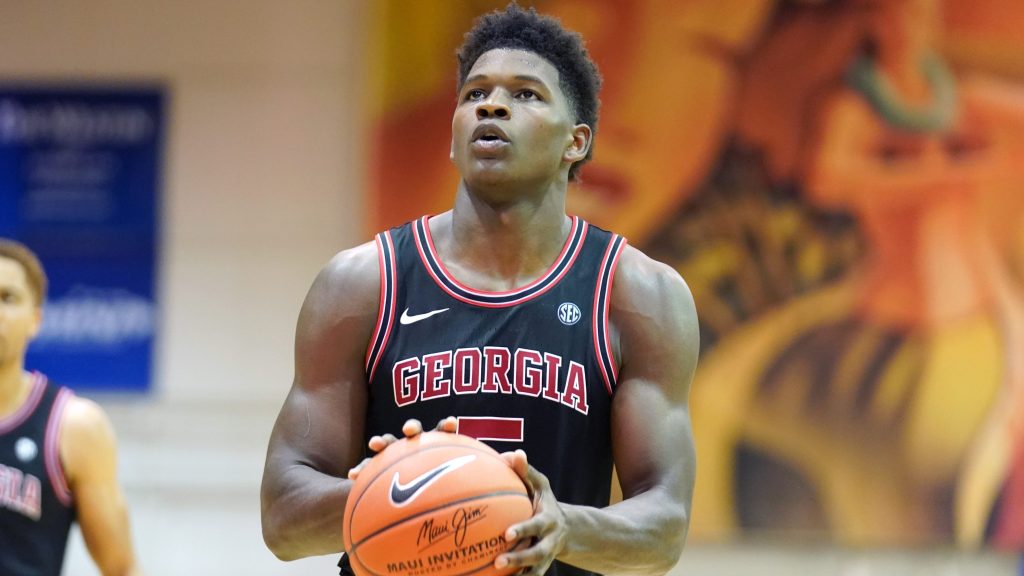 Anthony Edwards NBA Draft Profile
March 28, 2020
By: Dave Furtado, Head Basketball Analyst
Height: 6'5"
Weight: 225 pounds
Position: Shooting Guard
School: University of Georgia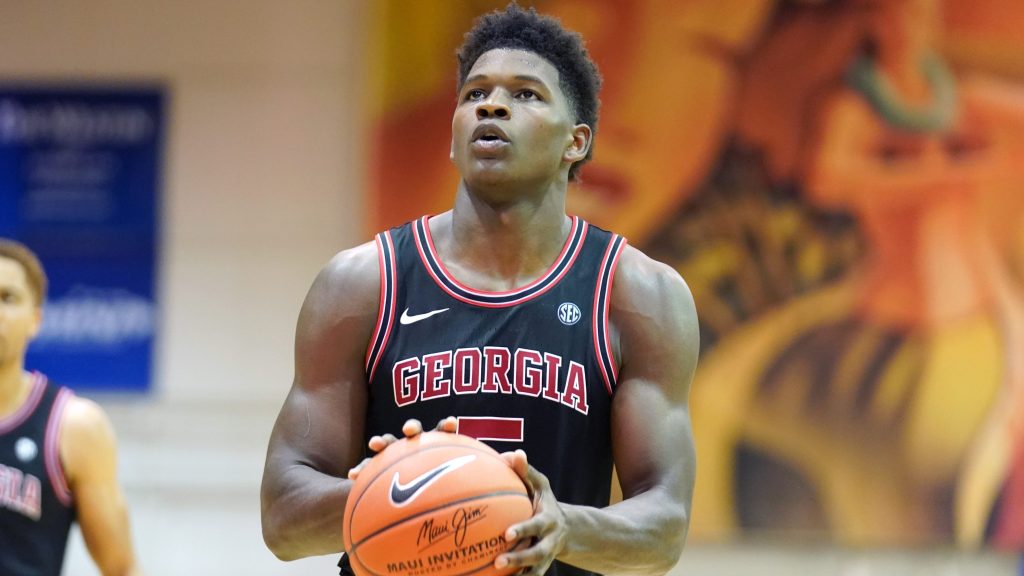 Anthony Edwards, at this point in the college season, is pretty much the consensus number one pick for the upcoming NBA Draft. He's definitely an exceptional talent, but in other years he probably wouldn't be the top prospect, his high ranking is partially due to this class being fairly weak. However he does possess some really intriguing skills. For instance Edwards has elite athleticism and is incredibly explosive. This has allowed him to get into the paint and score almost at will, even over bigger defenders. His fearless demeanor on the court plays a role in his effectiveness on offense, it seems as though there isn't a shot he isn't willing to take. It's that confidence that has allowed him to dominate certain games and separate himself from the rest of this draft class.

In addition to all of the raw athleticism that Edwards has, he also has shown the makings of what could be an excellent jumper at the next level. He has a nice compact stroke and a quick release that will allow him to get shots off against tight coverage. He can also create offense for himself off the dribble, something that is crucial to success as a scorer in the NBA, yet is something some prospects really struggle with. The ability to create his own shot off the dribble gives Edwards a leg up on the rest of the class. His combination of speed and athleticism coupled with his ability to keep the handle around tough defense and get his own shot make him a tantalizing prospect for the teams at the top of this year's draft.

Despite his obvious offensive skills, Edwards has shown some serious potential on the defensive end of the floor. He displayed plus instincts and has really active hands when defending on the ball. He seems to have a really high basketball IQ and puts himself in good positions to force turnovers and cause headaches for opposing offenses. As with any young player, the defense can be streaky at times, but Edwards has shown enough on that end of the floor to justify the thought that he can develop into a solid defender in the NBA. When watching Edwards play, his defense actually stood out to me more than his offensive prowess, his ability to create turnovers and then push the pace on the other end was impressive and should translate well to the NBA.

There isn't a ton to really be negative about with Edwards. The biggest knock on him would have to be inconsistency. Although he has an excellent jumper at times he only shoots 31% from beyond the arc. That's not terrible, but you'd like to see that be a little bit higher for a wing player who figures to be a big part of a team's offense. In addition to this Edwards shoots 70% from the foul line. For a player like Edwards who often likes getting to the rim and playing through contact you'd like to see him be able to hit more of his free throws going forward. Although Edwards does have a few areas of concern in his game, he is overall a fairly complete prospect and should be able to translate his game well after he gets drafted. 
Strengths
Explosiveness on offense
Active hands on defense
IQ
Creating offense for himself
Speed
Great range with his jumper
Weaknesses
Inconsistent jump shot
Free throw shooting
Needs to drive to the rim more
Three pointer shows flashes but could be improved
Draft Projection: Top 3
NBA Comparison: Jimmy Butler

Final Thoughts on Anthony Edwards
Overall Anthony Edwards is a great draft prospect. His ability to have success on both ends of the floor makes him extremely valuable for any NBA team. There are some areas in his game that could use some work such as his three point and free throw consistency. If he can begin to shoot more consistently in those areas there's little doubt he could become one of the premier two guards in the NBA down the road. There are a lot of similarities between Edwards and Miami Heat star Jimmy Butler, both offensively and with their disruptive defense. If Edwards can become the same type of player Butler is then whatever team drafts him will be extremely happy.