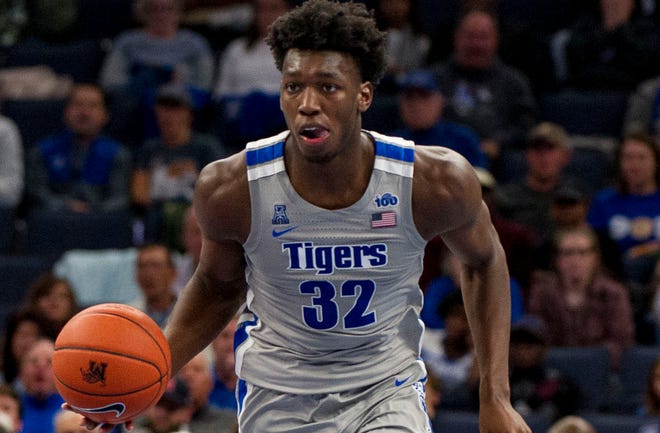 James Wiseman Draft Profile
March 27, 2020
By: Dave Furtado, Head Basketball Analyst
Height: 7'1"
Weight: 240 pounds
Position: Center
School: Memphis Tigers*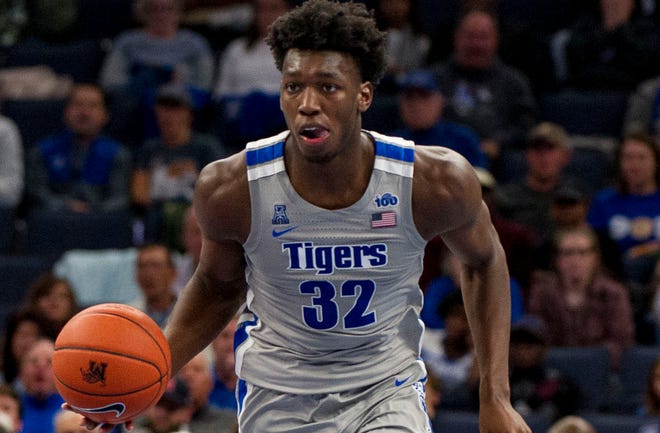 James Wiseman came out of high school as one of the most can't miss recruits in his class. The center from Nashville Tennessee was ranked as the number one recruit in the class of 2019 and committed to Memphis to play for coach Penny Hardaway. As we now know things didn't go as planned for Wiseman at Memphis as he was suspended by the NCAA for a rules violation. This violation turned out to be on the part of Wiseman and his mother accepting help moving from Hardaway, his high school coach at the time. This was apparently a violation of NCAA rules and caused Wiseman to be suspended for the remainder of the season. After going back and forth with the NCAA Wiseman eventually decided to leave Memphis and focus on preparing for the NBA Draft. Despite the chaos, Wiseman was incredibly productive for the Tigers in his short stint there averaging 19.7 PPG as well as 10.7 RPG in just three games.

Wiseman is nothing short of a monster in the paint. At a whopping 7'1" and 240 pounds Wiseman is able to bully his way around the paint and get to the basket seemingly at will. His length is incredible and gives him a massive advantage on the glass and that is evident by the amount of putback dunks and tap ins he had during his short stint at Memphis. Wiseman also possesses elite athleticism as evidenced by his ability to run the floor and some of his violent dunks. He has the ability to function well in the pick and roll, his quick feet should serve him well on both sides of the ball at the next level. Wiseman is something of a throwback big in the sense that he does most of his damage from inside the three point line. He only shot one three pointer in his three games with the Tigers, and his game doesn't lend itself to a high volume of outside shots. Although Wiseman is somewhat one dimensional on offense he is so good at the one area that it makes up for what he lacks to an extent. His short college career further proved that Wiseman is nothing short of a man among boys on the court.

Of course with the strengths of Wiseman there are some weaknesses. The biggest negative to Wiseman's game is his lack of an outside shot. It isn't the end of the world if he doesn't shoot the three in the NBA, but it could certainly hold him back from becoming one of the league's top centers. In addition to this Wiseman isn't a particularly efficient passer, averaging less than one assist per game in his three games at Memphis. The low assist number isn't overly alarming, but teams will likely want to see it at least be over one assist per game which it wasn't at Memphis. Another area of Wiseman's game that could improve is his hands on defense. He isn't particularly skilled at poking the ball loose, and this isn't a death blow for a center, but for someone with length like Wiseman, the ability to steal the ball is something that could elevate him to the next level. These are relatively nitpicky drawbacks to an otherwise phenomenal prospect, but when evaulating a player scouts will undoubtedly take everything into account.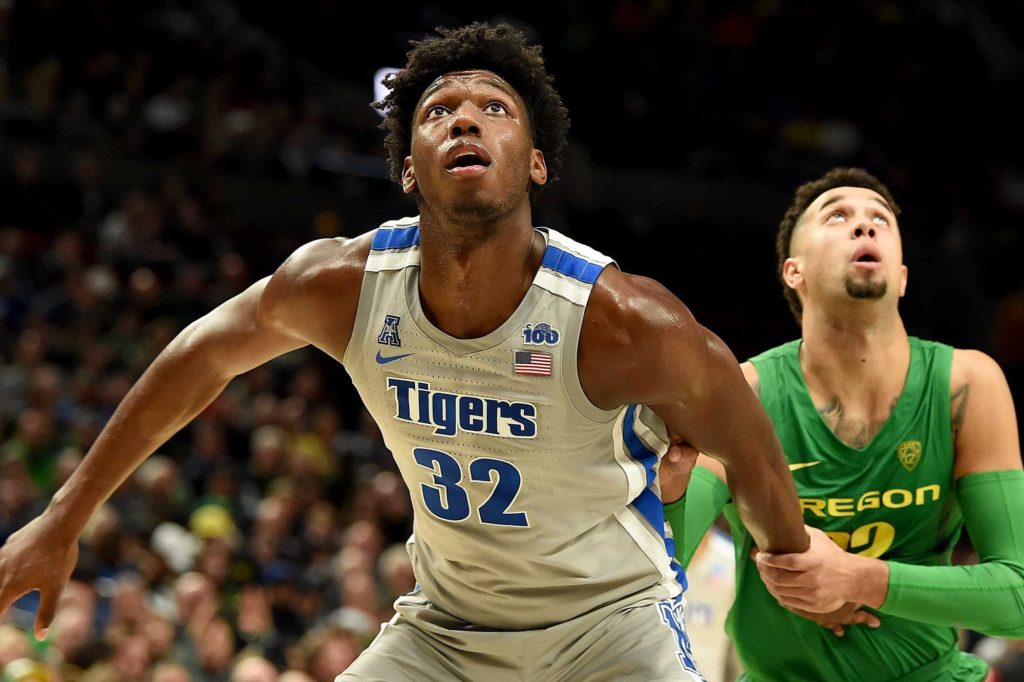 Strengths
Size
Length
Elite Athleticism
Shot Blocking (3 BPG)
Can create second chance opportunities with his rebounding
Has the ability to work well in the pick and roll
Weaknesses
Lack of an outside jump shot
Passing
Could be a little more active with his hands on the defensive end
Offensive versatility (Somewhat one dimensional)
Draft Projection: Number 1 Overall
Pro Comparison: Kevin Garnett

Final Thoughts on James Wiseman
James Wiseman is one of the most tantalizing prospects in this year's draft class. He is by far the best center in the class and perhaps the top front court talent overall. His unique mix of size, length, and athleticism make a can't miss player. He has nearly all the tools to be a superstar in the NBA and at just 20 years old there is plenty of room for him to continue to grow his offensive arsenal as he moves into the league. There is no doubt about Wiseman's talent and his nickname "The Big Ticket" couldn't be more accurate as he shares it with Kevin Garnett, with whom Wiseman's game is extremely similar. There is no question that Wiseman will be a top five draft pick this year, it is whether or not he will be the top overall pick in the 2020 Draft, something that is entirely possible considering there are only three or four big talents in this year's draft class.