No season compares to #GrillSzn and we thank all our viewers for their submissions so far. This week, we're firing up some serious variety, so without further ado, lets count down the top 3.
Honorable Mentions:
Lemon Pepper Chicken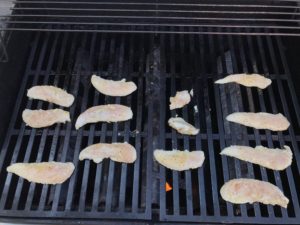 Not much too see here but LPC has earned enough respect in my book to deserve a mention. This griller needs a more diverse lineup if he wants to earn his place in the top echelon of grill lineups.
Improv Buns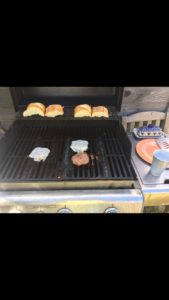 Points here strictly for creativity when facing adversity. No grill should go cold during a bun famine. Way to figure it out.
Kangaroo Burger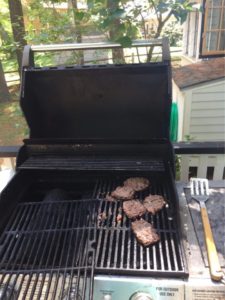 Fringe top-3 pick here. Ultimately, we had more colorful submissions, but respect to this griller going outside the box and picking a cuisine that none of us saw coming. Call it the RKO of this week.
Third Place:
Bacon Strips and Bacon Strips and Bacon Strips and Steak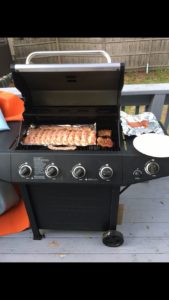 In the world of grilled goods, everybody knows that bacon wins championships. Throw in a couple steaks for good measure and you have yourself our number 3 submission for this round.
Second Place:
Chicken, Pork, and Sausage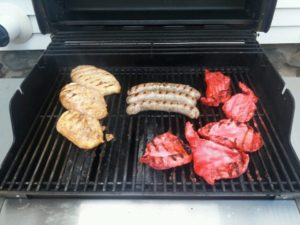 Now this is a lineup! We have options for buns as well as options for the bun-less knife and fork crowds. Were all about variety here at Tailgate Sports, so take your pick. Unfortunately, vegetarians should be looking elsewhere.
First Place:
Fish, Chicken, and Steak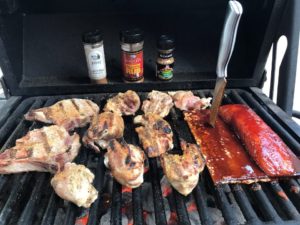 And our winner for the first round of #GrillSzn goes to the griller that fired up three different animals in one sitting this week. This is grill veteran territory, and I'm willing to bet that this griller was wearing his New Balance's while harming more than a couple cold ones in the making of this lineup. Further, we have 3 different rubs included in this submission. Now I'm not a big math guy, but that sounds like 9 different items on the menu, earning this submission a consensus #1 in the power rankings for this round.
Don't forget to send us your charred-up #GrillSzn lineups for a chance to win free tailgate gear! Look out for our next round coming soon and grill on!