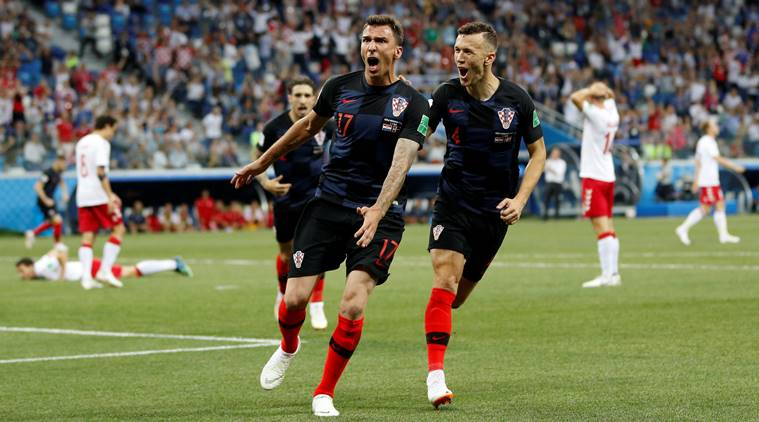 World Cup Round of 16 Summary
July 7, 2018
By Isaac Stephenson, Soccer Analyst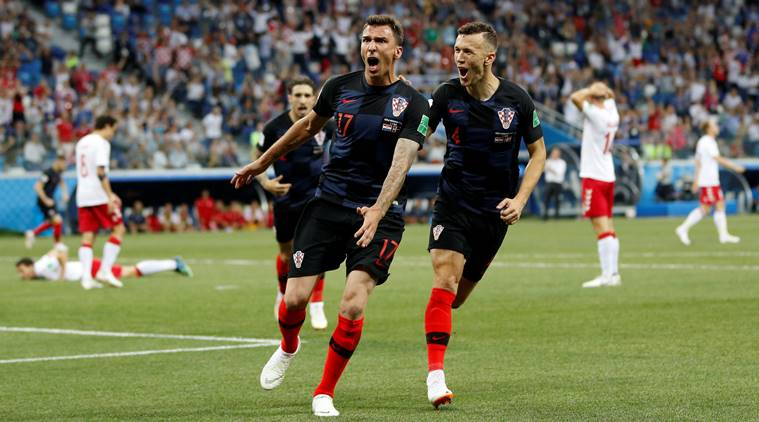 Round of 16 Summary
France vs. Argentina
In what might be their final world cup game, Argentina were not quite able to get past France. The factor that gave France the edge was the team speed, and they seemed to be a threat every time that they went on a counter attack. It was French teenager Kylian Mbappé who was a menace in particular. He scored goals that broke the deadlock in the second half, on top of drawing a penalty which led to the opening goal. He was a defensive nightmare, and was ultimately the difference maker in a 4-3 goal fest that featured a number of brilliant goals in both sides.
Uruguay vs. Portugal
Much of the talk before the game was about how these two teams were very similar to each other. They both were first focused on being defensively and finding a way to score through their superstars up front. From the beginning, it became clear that Uruguay were going to concede possession in order to stay solid defensively and have opportunities to counter. Everything seemed to be going according to plan when Edinson Cavani and Luis Suarez, Uruguay's tremendous pair of strikers, combined on a pair of crosses that ended with Cavani heading the ball into the net. From there, they were able to hold on for the rest of the half and go into the locker room with that goal lead. Both teams continued to play the same way in the second half, but Portugal were finally able to get on the board with veteran centerback scoring off of a corner in the 57th minute. For a few minutes it seemed like this was a match designed for extra time, but Cavani was able to score again just seven minutes later on a quick counter attack. That proved to be the winning goal for Uruguay who will face France next. However, they may have to do it without Cavani after he came up injured later in the game. It will be interesting to see if their defense can hold against Frances talented attackers.
Russia vs. Spain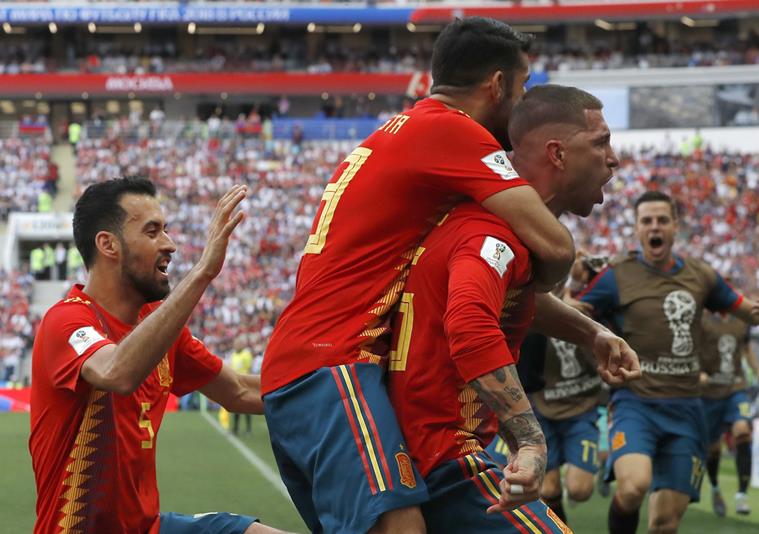 This game gave us of the most shocking results in recent years, we saw the host nation eliminate mighty Spain in a penalty shoot out. They found success by taking the sting out of the Spanish attack. They more or less sat back the entire game, and Spain played right into their hands. Despite completing over 1,000 passes, La Roja were not able to create clear chances for most of the game. Their build up play was far to slow, and the Russian defense was very rarely tested. As was fitting in this game, both goals came from set pieces. Spain scored their goal when Ignashevich put the ball into the net during what would best be described as a wrestling match between him and Sergio Ramos. However, Russia had its own slice of luck near the end of the half when the ball was headed onto the arm of Gerard Piqué, and striker Artem Dzyuba made no mistake in taking the subsequent penalty. Instead of the equalizer increasing the urgency for Spain, continued to play extremely slowly. The urgency did not increase until substitutes Andrés Iniesta and Iago Aspas were introduced in the second half. Neither team was able to muster anything offensively for the rest of the second half or the 30 minute extra period. In the end, a pair of saves from Russian goalkeeper Igor Akinfeev in the penalty shoot out sent a dejected Spain home far earlier than they would have expected.
Croatia vs. Denmark
In what was one of the craziest starts in World Cup history, Denmark defender Mathias Jorgensen scored the opener within the first minute off of a long throw in. That was just the start, as Croatia found an equalizer three minutes later through striker Mario Mandžukić. After such a crazy start, you would think that we would be get to see a very high scoring game, but it turned out to be the opposite. Neither team was able to finish any chances for the rest of regulation, and this game went to extra time. In extra time Croatia had a chance to win it when Jorgensen tackled Ante Rebic from behind in the box for a Croatia penalty. However, Danish keeper Kasper Schmeichal gave us a preview of what was to come with a tremendous penalty save. Neither team was able to find the breakthrough in extra time, so it went to penalties. Schmeichal was brilliant again in saving a pair of penalties, but he was overshadowed by opposing goalkeeper Danijel Subasic saving three penalties. In the end, Barcelona Ivan Rakitić slotted in the winning penalty and set up a date with Russia on Saturday.
Brazil vs. Mexico
Before this game, Brazil were certainly heavy favorites, but they had to be careful after all of the upsets that this tournament has already produced. The first half was nothing to write home about, as neither team found a way past the keepers, and Mexico seemed to have a real chance at shocking the world. But they soon found their hopes dashed when Neymar scored off a rebound six minutes into the second half. Mexico, for all their attacking talent had trouble getting any clear chances from then on. Brazil added a late goal to seal the win and move on to the next round.
Belgium vs. Japan
Belgium have been talked about as one of the best teams in the last few major tournaments, but they have been unable to break through. This game looked like it may serve as a nail in the coffin of their legacy. After an unconvincing first half in which neither team was able to get on the board, Japan fired in two brilliant goals in the 48th and 52nd minutes to put this heavily favored Belgium under heavy pressure. At this point, Belgium manager Roberto Martínez decided to sub in midfielders Nacer Chadli and Marouane Fellaini. This decision ended up completely changing the complexion of the game. Within ten minutes of the substitutions, the match was tied again after headed goals from defender Jan Vertonghen and the aforementioned Fellaini. After those quick strikes, the game looked to be heading to extra time until Belgium keeper Thibaut Courtois grabbed a Japanese corner kick and sent Belgium off on a counter attack. It ended with Chadli slotting in the winning goal and setting up a tasty matchup with five-time champion Brazil.
Sweden vs. Switzerland
This was a matchup that featured two teams that have played better than the sum of their parts. Though both teams have talent, neither has nearly the level of talent that most of the other remaining teams boast. However, they do each have a system that has worked for them. In this case though, it was the Swedes system that came out on top. Despite Switzerland having nearly 70% of the possession along with an 18-12 shot advantage, it was Sweden who scored the lone goal of the match. In the 66th minute, Swedish winger Emil Forsberg sent a low shot that would likely have been easily saved but for the deflection that it took off of Swiss defender Manuel Akanji. In the end, the goalkeeper was left with no chance, and the Swedes had their breakthrough. Switzerland tried their best to respond, but they could not get anything to go. Sweden continued its underdog story and moved on to the final 8 of the tournament.
England vs. Colombia
Throughout this world cup, England fans have talked about how the trophy is "coming home". If it was not for the preparation of England manager Gareth Southgate, they may have been the ones going home. After a scoreless first half, England found a breakthrough in the 57th minute with a penalty kick that was scored by striker Harry Kane. He drew the penalty after being dragged down during a corner kick. That remained the scoreline until the game entered added time in the second half. Columbia took its first corner of the game in the 93rd minute, and they were finally able to get on the board with a header from cornerback Yerry Mina. It was his third headed goal of the tournament, and it sent the game into extra time. In extra time, there were a number of chances, but neither side scored. This meant that we would again be going to penalty kicks. One of the most significant things that Gareth Southgate had emphasized in training was penalty kicks, and this showed in the results. Despite midfielder Jordan Henderson missing his attempt, England found a way through with a 4-3 result in penalties. They will now face a very resilient Sweden team in the quarterfinals.