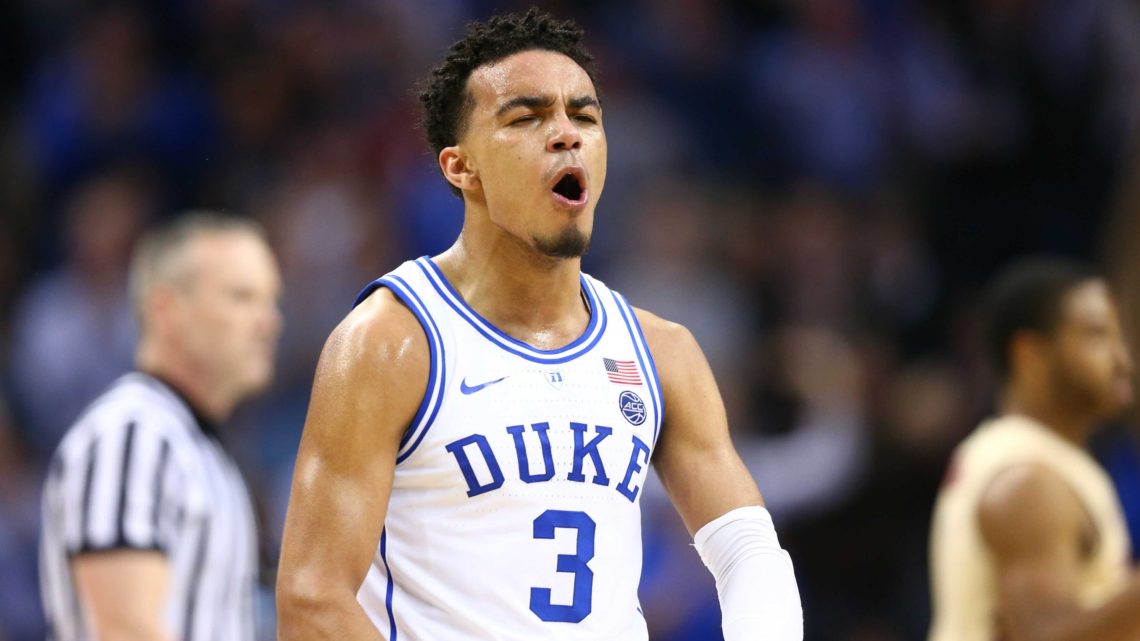 Tre Jones 2020 NBA Draft Profile
April 29, 2020
By: David Furtado, Head NBA Analyst
Height: 6'3"
Weight: 185
Position: Point Guard
School: Duke Blue Devils
I want to start off by saying that Tre Jones is one of my favorite players in this year's draft class. He's a heady player who has sound fundamentals and solid athleticism for the point guard position. It was a bit of a surprise when Jones didn't declare after the 2019 season, but returning to Duke for his Sophomore season proved to be the right move. Out from the shadow of Zion Williamson and R.J. Barrett, Jones shined for the Blue Devils in 2020 averaging 16.2 PPG as well as 6.4 APG and 4.2 RPG. Jones was named ACC Player of the Year, further validation of his choice to remain in school.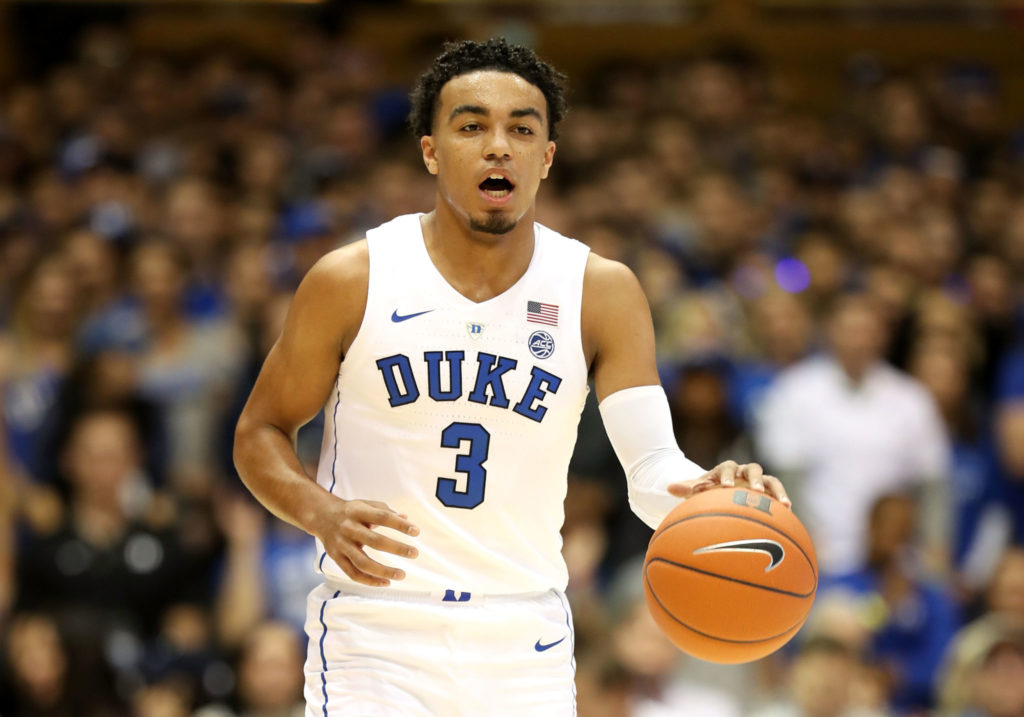 When taking a close look at Tre Jones' game a few things really stand out. His basketball IQ is through the roof and he is an outstanding floor general. In his two years at Duke he displayed an expert handle on coach Mike Krzyzewski's offensive system and ran it flawlessly, nearly always making the right pass and being an exemplary facilitator. Staying with the theme of IQ, Tre Jones uses his head to keep the defense off balance, figuritively and literally. Jones has a nice handle and does a great job at using well timed head fakes to keep the defense guessing. In addition to this Jones is quicker than he looks and is able to use his quickness to slip by defenders and get open looks. Jones does have some shortcomings on the offensive end, mainly his three point shot and his overall consistency. He is by no means an elite scorer, and his three point shot needs a lot of work as he shot just 31% for his career. If he wants to succeed at the NBA level he'll need to prove that he can consistently score at a high level.
The defensive side of the ball is where Tre Jones truly shines. He has phenomenal hands and is great at picking pockets and clogging passing lanes. He reads ball handlers well and is able to anticipate moves and put himself in a good position to poke balls loose. His effort on the defensive end is bar none on every possession. He's a high energy player who brings his best on each possession, which is a great tone setter for any team. His size and length are fairly average for his position, and while not a clear disadvantage could end up hampering him a bit in switches or in guarding bigger point guards. Despite the shortcomings as far as size goes, he projects to be nothing if not a solid point guard at the NBA level.
Strengths
Good ball handler
High IQ
Max effort type player
Excellent hands on defense
Passing
Weaknesses
Smaller guard
Jump shot
Offensive consistency
Average length that
Draft Projection: First Round (Picks 15-20)
Pro Comparison: Rajon Rondo
Final Thoughts on Tre Jones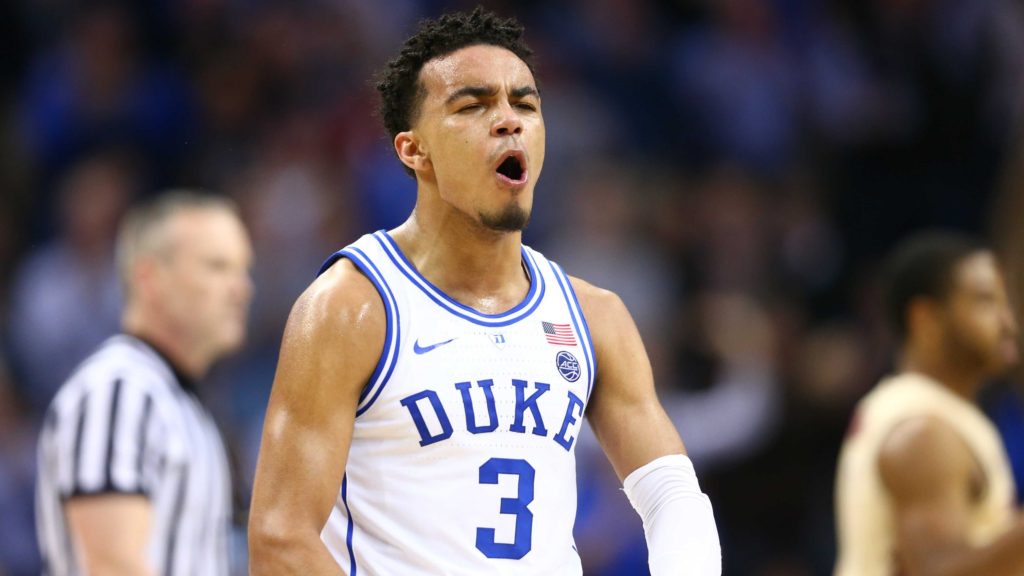 Tre Jones isn't going to blow anyone away with flashy passes or crazy moves, but he is incredibly solid. He's a player that a coach won't have to worry about making mistakes or checking out of games mentally. Jones brings some solid skills to both ends of the floor and his current skill set is very reminiscent of a young Rajon Rondo. Although he isn't quite as long as Rondo, Jones brings many of the same skills to the table. He is an excellent passer and can handle the ball extremely well and is a prototypical floor general point guard. As far as who may be interested in Jones on draft night, that's anyone's guess. He can fit pretty well with any team, but if I had to make a prediction it would be to a team somewhere in the 15-20 range that is in need of a backup point guard.
If Jones can continue to work on his offense and become more consistent on that end of the floor, he will make a fine starter in the league. However with his current makeup he is more suited for a backup role right away. Of course this is all dependent on what team he ends up with, but odds are he starts his NBA career as a backup. Overall he is a pretty solid prospect and one of the more sure things for an NBA team, what you see is what you get with Tre Jones and he won't stray too far from it in either direction, good or bad. He's a safe pick, but a great value post lottery in this class.