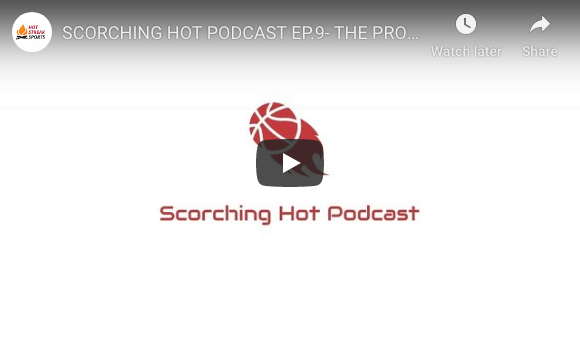 SCORCHING HOT PODCAST EP.9- THE PROBLEM WITH ALL-STAR VOTING, AND NBA PREDICTIONS FOR THE 2020'S!
January 8, 2020
Hosted By: Dylan Delaney and Dave Furtado
All-Star weekend is coming around the corner, and with it comes the annual voters who vote for the memes of the NBA such as Alex Caruso and Tacko Fall. In this episode of the Scorching Hot Podcast, Dave and Dylan break down the first voting returns and how to eliminate unnecessary votes, and they give their predictions for the All-Star weekend's festivities. To cap off the episode, they each give three bold predictions for the next decade of basketball, which includes takes for the Boston Celtics, Kawhi Leonard, and NBA expansion!