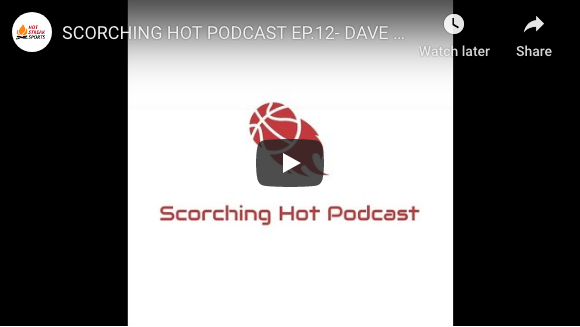 SCORCHING HOT PODCAST EP.12- DAVE AND DYLAN'S FIRST LIVE NBA MOCK DRAFT! LAMELO, WISEMAN, AND MORE!
April 6, 2020
Hosted By: Dylan Delaney and Dave Furtado
We're in the middle of a basketball hiatus due to the coronavirus outbreak, but that isn't stopping us from delivering NBA content. Dave and Dylan provide their first live mock draft of the season, as they provide takes on players like LaMelo Ball, James Wiseman, and Anthony Edwards. We also discuss our latest Freak of the Week, who recently got himself into a sticky situation on Instagram.