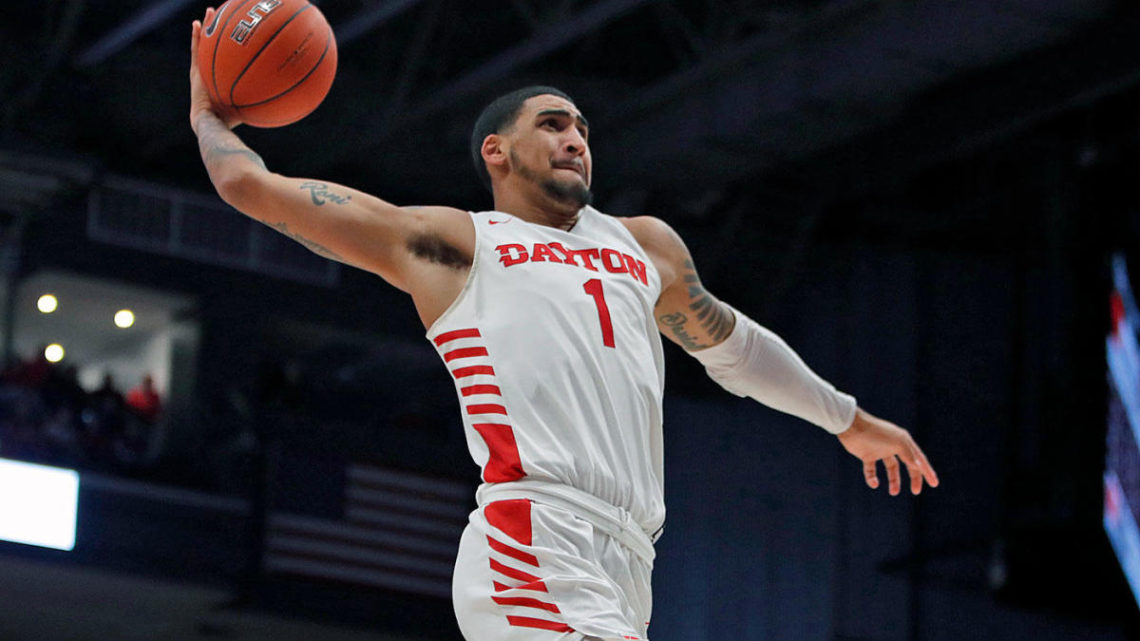 Obi Toppin NBA Draft Profile
April 5, 2020
By: Dave Furtado, Head NBA Analyst
Height: 6'9"
Weight: 220 pounds
Position: Power Foward
School: Dayton Flyers
Obi Toppin NBA Draft Profile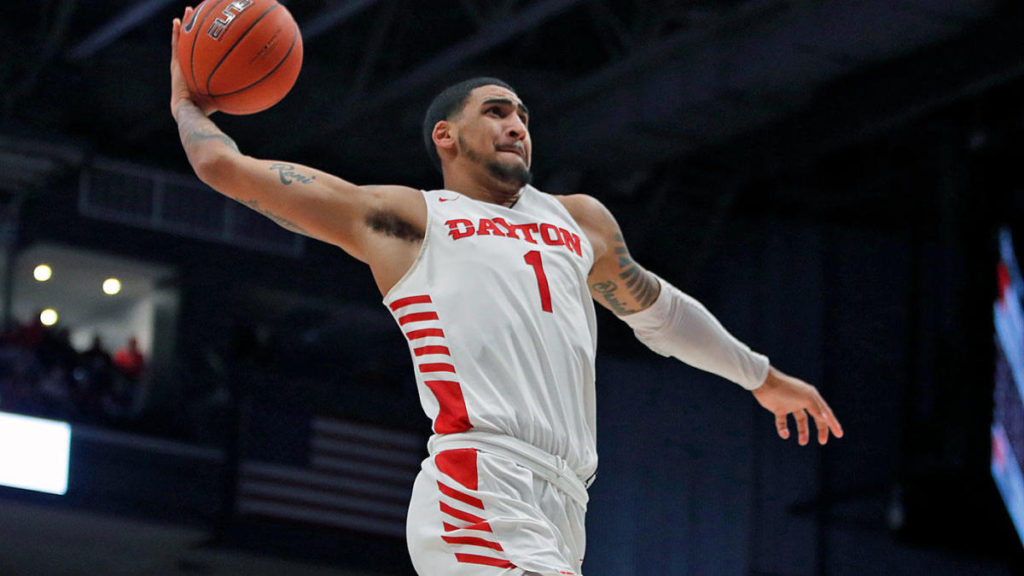 Obi Toppin was a relative unknown heading into his sophomore season for the Dayton Flyers, however he quickly changed that. Toppin's combination of size and athleticism had him carrying Dayton towards a berth in the NCAA Tournament and shooting up draft boards across the nation. He proved himself to be a highly effective scoring forward averaging 20 PPG (points per game) during this past season.
Toppin's offense was his calling card at Dayton. A 6'9" stretch four with a deep arsenal of weapons, Toppin projects to be at the least a solid rotation scorer in the NBA. The best aspect of his offensive repertoire is undoubtedly his raw athleticism. He possesses an elite ability to play at and above the rim and can simply muscle his way to the basket with his superb strength. In addition to his explosiveness around the basket, Toppin also showed that he can hold his own in the post and has a soft touch when playing with his back to the basket. He has the ability to develop into a solid pick and roll player at the next level, but he isn't quite there yet in that regard. Another aspect of Toppin's offensive game that shows promise is his jump shot. A 39% shooter from deep as a sophomore, Toppin has a somewhat unusual, but smooth stroke from range that should only improve as he works on the shot more. It's imperative in today's NBA that a four be able to stretch the floor and Toppin could absolutely fill this type of role in the NBA. 
Something that really stood out to me when going through the game tape of Obi Toppin was his basketball IQ. He is a smart player who knows what he does well. While he can knock down jumpshots when called upon it isn't the best part of his game and he acknowledges this by not taking an overabundance of jumpers. Only 27% of his field goal attempts in the half court came from jumpshots. Most of his scoring is done in the post and while this isn't a super popular style of play in today's NBA, if you can do it well, which Toppin does then it isn't too big of an issue. Toppin is also excellent at moving without the ball. This is something scouts will certainly be looking for in any prospect and Toppin excels in this area. He makes smart cuts away from the ball and always puts himself in a good position to receive the ball and score. 
Despite there being so much to like about Obi Toppin there are certainly some negatives. For one, Toppin's feet, both on offense in the post, and on defense aren't the best. He struggles to close out on shooters effectively and while he has that soft touch on offense around the rim his footwork in the post leaves something to be desired. He also isn't an overly flexible player and by this I mean that most of his game is pretty stiff. He obviously has put up great numbers, but he doesn't move all that fluidly and can seem rather clunky at times. The combination of slow feet and his stiff hips will likely put Toppin at a major disadvantage when guarding out on the perimeter. He is a player with good straight line speed, but not a whole lot of agility and lateral quickness. In addition to this Toppin could also stand to improve his energy on the court. This isn't to say there are serious concerns over his motor because there aren't, but he has shown himself to be a player that won't stick himself out there for a contested rebound or make a second effort defense as often as you'd like. Overall Toppin projects to be an average defender at best when he makes the jump to the league. He will need to make some major improvements to his footwork and loosen up his hips if he wants to be successful on that end of the floor.
Strengths
Post Scoring
IQ
Dunking
Off ball movement
Finishing at the rim
Weaknesses
Perimeter defense
Motor
Consistent rim protection
Switchability 
Draft Projection: Top 5
Pro Comparison: Amar'e Stoudemire
Final Thoughts on Obi Toppin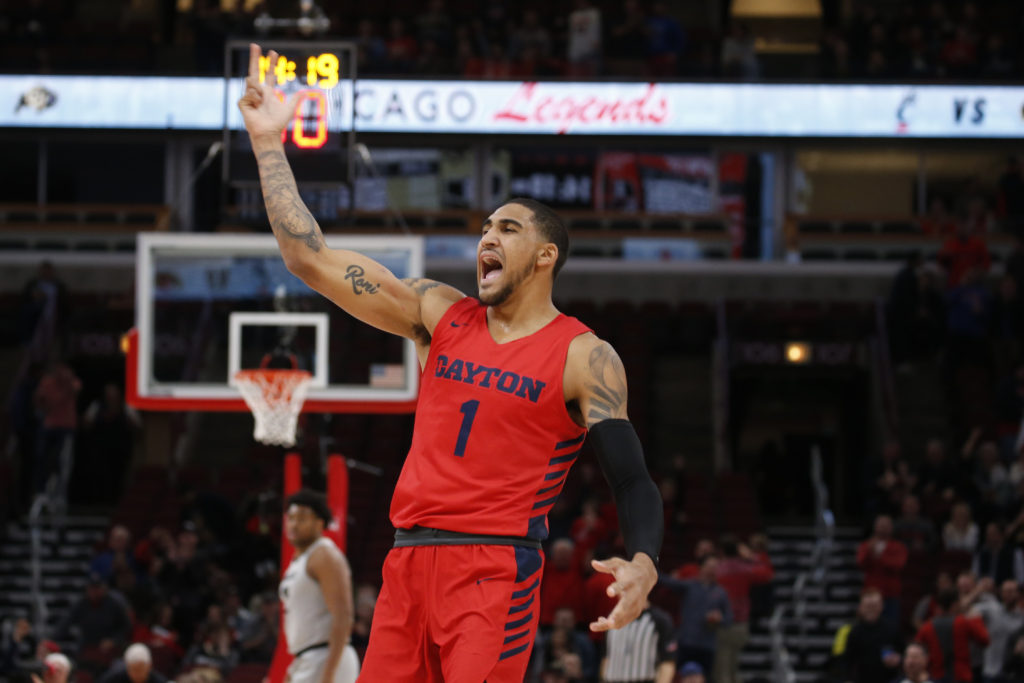 All in all I think that Obi Toppin is a great prospect with a lot of room to grow at the next level. He is on the older end at 22 years old, but with just the two seasons of college basketball under his belt I don't see the age as a limit on his potential. He is a gifted offensive player who is excellent in the post and has a soft touch when finishing around the rim. Couple this with his phenomenal leaping ability and you have yourself a flat out force in the paint. With that being said there are definitely some areas that Toppin needs to improve on, most of them coming on the defensive end. While his good vertical jump gets him those highlight reel blocks he isn't a consistent rim protector and if he is going to be defending in the paint this will need to improve. In addition his slow feet and stiff hips don't bode well for him as a perimeter defender. His overall lack of lateral quickness on the defensive end of the floor definitely limits him, but it isn't something that will kill his draft stock. Overall Obi Toppin is one of the premier talents in this draft and his offensive arsenal outweighs his defensive shortcomings at the moment. The potential is certainly there and it will be exciting to watch how Toppin adjusts to live in the NBA.