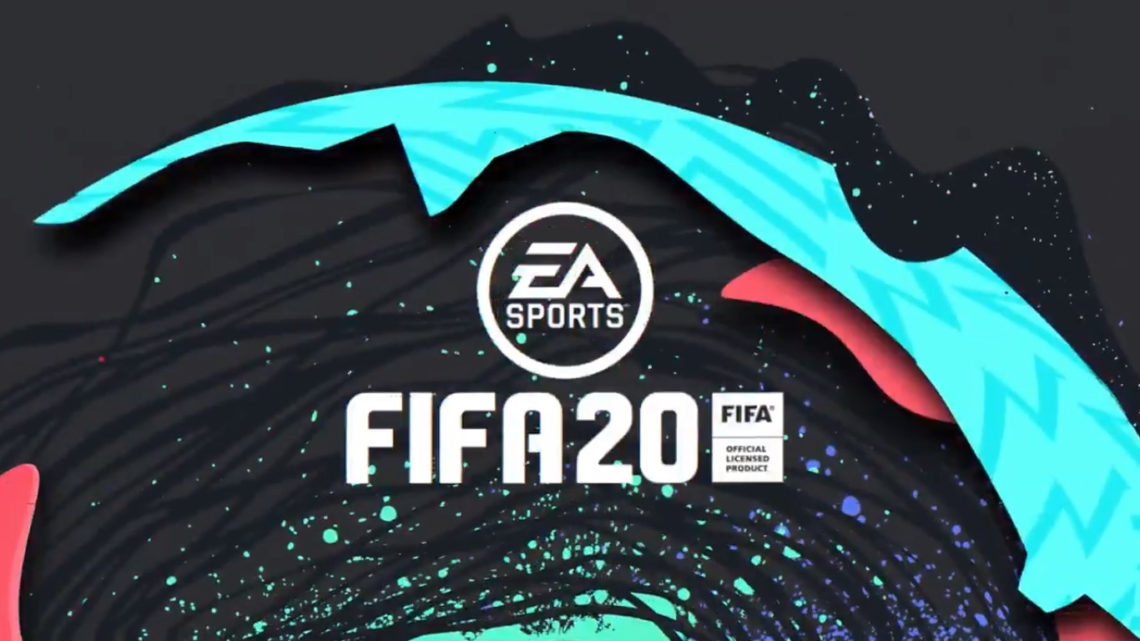 Hidden Gems of Fifa 20
September 29, 2019
By: Cory Vega, Sports Analyst
Well, it's another year and another iteration of EA's FIFA series. While many, including myself, considered FIFA 19 an absolute stinker in terms of gameplay, I'm happy to say things may be looking up with FIFA 20. Fans are claiming this is the best title since 15, barring any inevitable post launch update that ruins the game. The gameplay is more technical in terms of passing and skills to go alongside the new dribbling mechanics. Pace actually matters. No longer will Pique catch up to Timo Werner in a flat out race. The ludicrous A.I defending has been toned down and manual defending has been adjusted. A definite skill gap now exists, and more competitive players will surely be pleased. But any competitive FIFA player knows he/she needs the right pieces in order to succeed. Here's 3 players from each position who shouldn't break the bank (less than 5k coins) and should bring plenty of dubs ahead.

Strikers:

Moussa Dembele – Olympique Lyon – Ligue 1
No, not that Mousa Dembele (note the single s). This Dembele has everything a player wants in a striker. Pace, power, finishing, 6'0, high-medium work rates, and 4 star skills. And for 1400 coins, that's highway robbery. The agility and dribbling does look slightly lacking but a marksman chem style (shooting, dribbing, physical) fixes that. Or if you just want to use him like a true battering ram, a hawk chem style (pace, shooting, physical) improves his strength's tenfold. Not many defenders can handle his pace and power, especially with a hawk chem style. He's got plenty of cheap, great players to link to as well for hybrids, like box to box Brazilian midfielder Thiago Mendes and fellow country man Dimitri Payet. A complete package for a bargain price for your Ligue 1 or hybrid team.

Lautaro Martinez – Inter Milan – Serie A

If someone was turned off by Dembele's agility and dribbling but wants pace and power nonetheless, Martinez is your man. With his stats, skills (4 star skills and weak foot), and height
(5'9), he looks and plays like a young Carlos Tevez. A small but powerful bulldog type striker that can also dribble past opponents like nothing. He may even sneak in a cheeky header with his jumping and heading accuracy. His overall sprint speed may turn some heads away but that makes him a prime candidate for the hawk chem style. Inter has decent options if you want to put him in hybrid team, such as midfielder Marcelo Brozovic or winger Matteo Politano. Due to his nationality, you could pair him with other Argentines, like striker Dario Bendetto (5 star weak foot and great shooting by the way) or Ezequiel Lavezzi. Or, you could just plug him into a Serie A team and partner him with someone like Ante Rebic or Andrea Belotti. He's even cheaper than Dembele, and floats close to discard value at 900 coins. Value, value, value.
Cedric Bakambu – Beijing Guoan – Chinese Super League

A fan favorite from FIFA 17 when he played for La Liga side Villarreal, Bakambu settled for a massive Chinese payday in 2018 to the disgruntlement of some fans. Why? It meant it would be difficult to link him in Ultimate Team. But just look at those stats. Blistering speed, absurd shooting for a 82 card, great dribbling stats as a whole, decent strength and stamina, and he's 6'0. What more could you want from a striker? The only caveat is that he has only 3 star skills but with Bakambu's speed and positioning, you won't need to do any fancy skills to tear apart defenses. His speed is already great so a marksman chem style is perfect for him. The obvious concern is how to link him into a proper team. You can't just make a complete CSL side, the defense is horrible and there's only Chinese goalkeepers. You have to find a way to squeeze him into a hybrid. But I got your back. Here's an easy, popular 4-2-3-1 team that utilizes Cedric.
Paulinho will run you about 8k but that's still fairly cheap for the card you're getting. You would also need to convert Lavezzi and Teixeira to CAMs from their natural striker positions. The rest will be dirt cheap, especially the Russians, as nobody uses them no matter how good they are. Just look at Dzhikiya. 82 pace. Class. To save money, you could easily sub out Paulinho for Javier Mascherano, who has a hyper-link with Lavezzi. Everyone would still be on full chem. Bakambu currently runs for about 1700 coins, madness considering his stats. If you can fit him into your team, it will be so worth it.

Wingers:

Steven Bergwijn – PSV – Eredivisie
Bergwijn just looks like a beast, flat out. Great speed, amazing strength for a winger, and incredible balance and dribbling. His finishing is ok, but that can be improved with a marksman or sniper (dribbling and shooting) chem style. He has great hyper-links with a couple of teammates, that being beastly right back Denzel Dumfries and rapid striker Donyell Mallen, so it's fairly easy to plug him into a hybrid. At 1400, Bergwijn is a quality purchase.

Leandro Trossard – Brighton Hove Albion – Premier League
With how popular the Premier League is, it sometimes may be best to stay away from it in the early stages of the game but guys like Trossard make it difficult. He's got great stats overall, especially his long shots and dribbling.. His curve means his finesse shot is absolutely lethal. He does have fantastic acceleration but his sprint speed is a bit lacking. Thankfully, either the hawk or engine (pace, passing, dribbling) can remedy that. Brighton don't have many other great players and there's not a whole lot of cheap Belgians in the Prem so a solo league team may be best for Trossard. Like I said before, the Prem is popular so Trossard is a bit more in demand, and for good reason. Because of that, his card value is sitting around 4000. Still cheaper compared to other Prem wingers, so a good value.

Shoya Nakajima – FC Porto – Liga Nos
Like the ninjas of yore, Nakajima's playing style is very similar. Elegant, fast, and deadly. His dribbling, agility, and balance stats are just off the charts. Extremely nimble on the ball. His shooting is a tad bit meh, he's very weak, and he is on the shorter side of the spectrum (5'5) but a sniper chem style should up his finishing a good bit and make his dribbling near perfect. He has some good Porto teammates to link with like striker Ze Luis and center defensive mid Danilo Pereira. He's at discard value (700 coins) so he's well worth a try, even as a sub off the bench.

Center Mids:

Muniain – Athletic Bilbao – La Liga
Originally a left winger the past few FIFAs, Muniain changed to a center attacking mid this year, and boy does he look like a brilliant playmaker. Faster than most attacking mids, he has amazing balance, agility, and dribbling to go along with his good 83 acceleration. His short passing and vision are good as well. His long passing and shooting are a little less than desired but a maestro chem style (shooting, passing, dribbling) will suit him well. At only 1400 coins and with plenty of great La Liga players to link with, Muniain is looking like a no-brainer purchase.

Ruslan Malinovskyi – Atalanta – Serie A
If your team needs a free kick taker, you could do no wrong by choosing the Ukranian. 87 free kick, 90 shot power, and 84 long shots means he can absolutely plug it from distance. He's even a great box to box midfielder beyond that. Great passing, decent dribbling, 4 star skills, adequate defending, and good stamina and strength. He even has 4 star skills and weak foot. You can use him how you please. Attacking mid, box to box playmaker, a more attacking oriented defensive mid, just apply the right chem style to fit that role. His nation brings some unique links, so if you want to make a hybrid, you can link him with 5 star skill Ukranian winger Marlos and teammate CF Josip Ilicic. At 1500 coins, he is a gem at that price.

Ruben Alcaraz – Real Valladolid – La Liga
While Alcaraz's position says CM, this man is a monster of a CDM. Great interceptions and stand tackle, good passing, and great stamina. He even has good shot power and free kicks to top it all off. He isn't the fastest guy in the world but he'll read the game well and provide a killer pass from the heart of the midfield. Apply a backbone chem style (passing, defense, physical) and he'll be a rock in your midfield. With plenty of players to link to for both hybrids and La Liga teams, Alcaraz is a dream starter CDM. To make this even better, he's at discard value (700 coins). Buy him. You literally have nothing to lose.

Wingbacks:

Frank Fabra – Boca Juniors (or "Buenos Aires" due to licensing) – Argentina Primera Division
In the early stages of the game, good wingbacks are a hot commodity, especially in the top leagues like the Premier League and Bundesliga. That's why it's so worth it to find gems like Fabra. The Columbian has great speed to go along with his high physical stats, especially his 90 stamina. His solid dribbling is icing on the cake. An anchor (pace, defending, physical) will make him a sheer athletic freak in the back. It's fairly easy to link him in a proper team. Columbian compatriots like Serie A CB Jeison Murillo and Premier League CDM Jefferson Lerma. At 800 coins, he is a steal.

Youcef Atal – OCG Nice – Ligue 1
For those who prefer more attacking wingbacks, Atal looks like a fever dream. 4 star skills, 5 star weak foot, and great dribbling. His rapid speed helps too. He also leaves some room for experimentation when it comes to chem styles. Do you improve his okish defending, or do you make him a real threat dribbling and passing wise? Atal looks like a premiere Ligue 1 five at the back formation wingback. Nice have some decent options for linking if you want to put him in a hybrid, like CM Wylan Cyprian or agile CB Malang Saar, or just stick him in a Ligue 1 squad. At the moment of writing, his LW in-form is out so his price is a bit higher than normal (around 7k). If you can wait out a week or so, his price should drop and you should be able to get him for around 4k coins.

Ismaily – Shakhtar Donetsk – Ukranian League
For those who want a physical presence in the back who is also skillful, Ismaily brings the best of both worlds. The Brasilian has 4 star skills, great dribbling, perfect stamina, good strength for a short left back, and good speed. A complete package. Some pace snobs would say he's too slow but an engine (if you want him more for attacking) or an anchor (if you want him more for defending) remedies that quickly. While his league presents some problems, you have plenty of fellow Brasilians to link him with. From his Shakhtar teammate Taison (perfect link by the way) to La Liga CB Gabriel Paulista. He's a hit right now, and his price reflects that at 4800 coins. For what you are getting, which is a complete left back, it's worth it.

Centerbacks

Alexander Djiku – RC Strasbourg – Ligue 1
Usually players gravitate towards CBs with high pace, it's pretty much a no brainer. Djiku fits the bill everywhere. Good speed, strength, stamina, and jumping. He has decent agility for a CB and his defending is solid for a 77 rated card. He has so many links at his disposal due to his nationality. From PSG CB Abdou Diallo to the trio of French RB Leipzig CBs (Konate, Upamecano, and Mukiele). He's slightly overlooked too, for he's available for only 800 coins. Great choice for a starter CB.

Sidney – Real Betis – La Liga
Now this man looks like an absolute powerhouse. 93 strength. Not many attackers can withstand that kind of power. And it's not like Sidnei is slow. 70 pace is good for a guy like him. Pace sticklers will probably go elsewhere but an anchor will shore up his speed, improve his already solid defending stats, and make his strength 98. Good lord. Like I said earlier about Ismaily, he has plenty of Brasilians to link with, especially in La Liga. Sevilla's Carlos and Valencia's Gabriel Paulista are great partners, knowing they are a tad bit faster than Sidnei. He's available for 1100 coins, so a bargain for a tank like him.

Niklas Stark – Hertha Berlin – Bundesliga
Stark has everything a starting CB needs. Amazing speed, decent strength and height (6'3) and great tackling. He's a decent playmaker from the back with 76 short passing. Having a CB who can pass is so underrated in FIFA, yet so important for maintaining possession. He's not going to absolutely wow you but the young German should be a rock in the heart of your defense. His price range is about 900 coins, so he's a great guy to start off with.
Goalkeepers?
It's always tough to determine who will or will not be a good goalkeeper. I mean, Jack Butland was the best keeper of FIFA 17. Really any keeper rated 81-83 should do fine on a budget. Goalkeeper is the one position you can't be really picky about. Regardless, I'll just flash some options you can look into.

Thomas Strakosha – Lazio – Serie A
Price: 1000

Jasper Cillessen – Valencia CF – La Liga
Price: 4000

Oliver Baumann – TSG Hoffenheim – Bundesliga
Price: 1300 (Note, he shares a hyperlink with popular German CB Kevin Vogt, so he's a great option for hybrids)

Well, those are my hidden gems for this year's FIFA. I know there's more but I couldn't fit all of them into one article. Post in the comments your favourite budget players this year and your thoughts on the game so far.