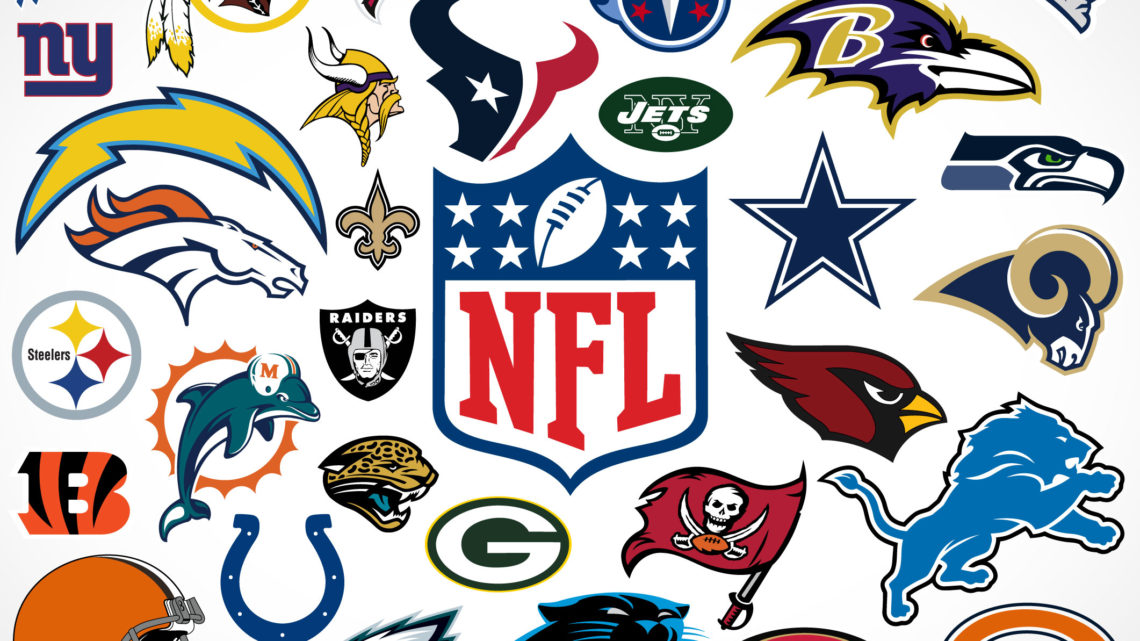 Complete 2018 NFL Rankings
August 5, 2018
By Justin Paura, Senior Football Analyst
After another long offseason, the NFL regular season is only one month away. There have been many changes since the Eagles captured their first Super Bowl back in February that have shaken up the football hierarchy. Now that preseason has officially started, it is time to rank every NFL team from top to bottom.
1—Philadelphia Eagles
The Eagles won their first Lombardi Trophy with a weaker roster than the one they have now. Carson Wentz did not start training camp on the PUP list, meaning he should be go to good earlier than expected. The signings of Michael Bennett and Haloti Ngata bolster an already-elite defense, making them prime Super Bowl contenders once again.
2—Minnesota Vikings
Getting blown out by Philadelphia in the NFC Championship last season shocked many Vikings fans, but it reaffirmed the fact that this offense needed help. Minnesota gets that help by signing Kirk Cousins to provide stability at quarterback it hasn't had in a long time. The motor of this team last year was its defense led by Xavier Rhodes, Harrison Smith and Everson Griffen and it stays in tact to make the Vikings a guaranteed contender.
3—Los Angeles Rams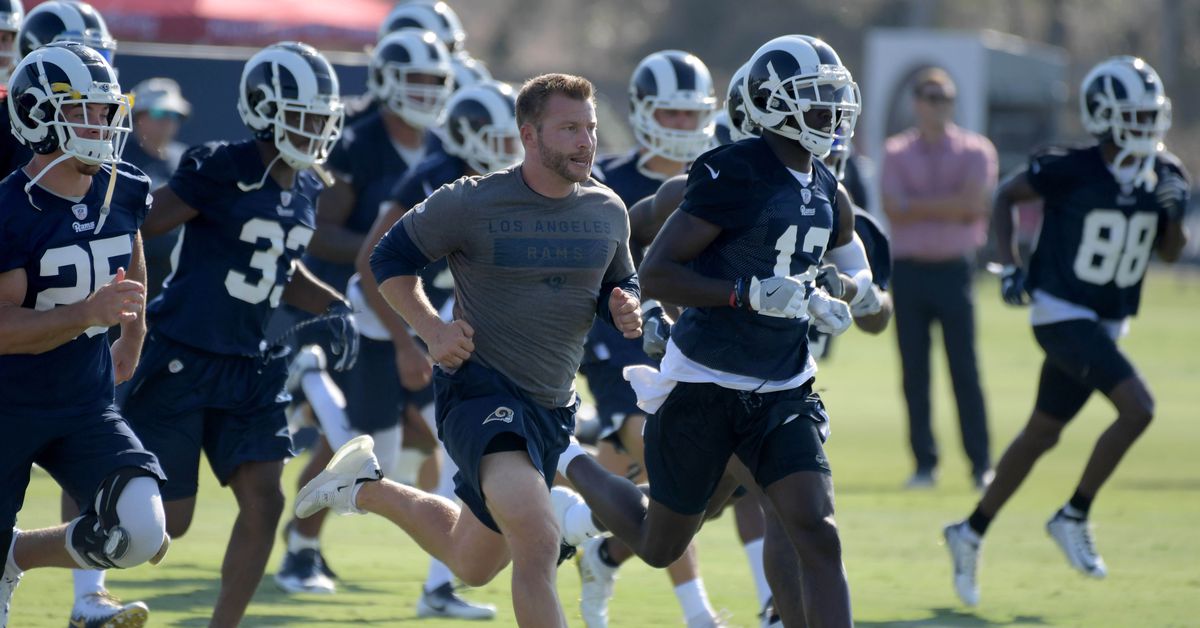 LA turned into a super team this offseason. The defense added stars in Aquib Talib, Ndamukong Suh and Marcus Peters while the offense locked up Todd Gurley and Brandin Cooks to solidify its future. Jared Goff made a tremendous stride in year two and there is no reason to expect he doesn't continue his progress with a huge year three.
4—Pittsburgh Steelers
The Steelers take the top spot in the AFC simply because of their offensive firepower. The best running back in the world paired with the best receiver in the world make for a deadly combination and Big Ben is still a top tier QB. The main concern with Pittsburgh are its defense and Mike Tomlin's coaching, but they had the same problems last year and were four points away from the AFC Championship.
5—Jacksonville Jaguars
Could this finally be the year the Jaguars get over the hump? It looked possible last winter before they blew a lead to the Patriots in the AFC Championship. This roster is stout, especially on the defensive side where most of the core players are returning. The offense still lies on the shoulders of Blake Bortles, who showed promise in the playoffs, but needs to be better than average.
6—Atlanta Falcons
The NFC South is going to be an absolute dog fight. Atlanta appeared to lose a step last season, earning only the sixth seed in the playoffs following its Super Bowl meltdown. Matt Ryan and Julio Jones aim to prove doubters wrong again while Vic Beasley needs to emerge as the leader on defense.
7—New England Patriots
The Patriots are this low?! Yes, just look at their roster. New England lost a lot of big time players this offseason like Cooks, Danny Amandola, Malcom Butler and Dion Lewis. The team didn't replace those guys with anyone special, but that hasn't stopped Bill Belichick in the past. Tom Brady just turned 41 years old, so who knows if this is the year he slows down. It's hard to believe it won't be another stellar year, but this season has much more obstacles than the Patriots are used to seeing.
8—New Orleans Saints
New Orleans was a miracle away from making the NFC Championship last season. They had the two rookies of the year in Alvin Kamara and Marcus Lattimore who are going to get better and emerge as leaders. The defense got better with each game last season and should be consistently good this year. Drew Brees is a top five quarterback in the world and Michael Thomas seems ready to make the leap as a top five receiver, making the Saints a team you don't want to face.
9—Houston Texans
There's an interesting situation in Houston. J.J. Watt and Deshaun Watson are both coming back from season-ending injuries and if they both stay healthy, this team should be a Super Bowl contender. Watt paired with Jadeveon Clowney make up one of the league's best pass rush. DeAndre Hopkins put himself in the conversation last season as one of the best receivers in the game. Now that he and Watson have a full season ahead of them, do not sleep on the Texans in a weak AFC.
10—Green Bay Packers
The Man is back. Aaron Rodgers is the best QB on the planet and it showed when he got injured last season. He makes all the difference in the world for Green Bay and if he is healthy, this team will succeed. The Packers' defense got an upgrade on the line with Muhammad Wilkerson, but still has problems that need addressing.
11—Carolina Panthers
Can Cam Newton have back-to-back good seasons? The Panthers went from 15-1 to 6-10 and finished last year at 11-5 with a first-round exit in the playoffs. Newton has shown flashes of brilliance throughout his career, but needs to be more consistent if Carolina wants a shot to win.
12—Dallas Cowboys
The Cowboys got screwed last season thanks to the Ezekiel Elliot situation. The star running back served his suspension midway through the season and derailed his team's playoff chances. His presence and the emergence of Dak Prescott as a legitimate QB threat makes Dallas a dangerous team, but do they make the playoffs in a tough NFC?
13—Tennessee Titans
Defense is the key in the Music City. Butler joins Logan Ryan to add depth to a solid Titans' secondary as Brian Orakpo and Derrick Morgan provide toughness at the linebacker position. The offense is the real question mark for Tennessee, where Marcus Mariota needs to be great in year four and Derrick Henry needs to take advantage of being the undisputed starting RB.
14—Los Angeles Chargers
A lot of people are buying into the Chargers being Super Bowl-sleepers this season. But the season-ending injuries of Hunter Henry and Jason Verrett make that Lombardi-push seem much less likely. Phillip Rivers needs to be better than he's ever been as his time is expiring as a great quarterback in this league.
15—San Francisco 49ers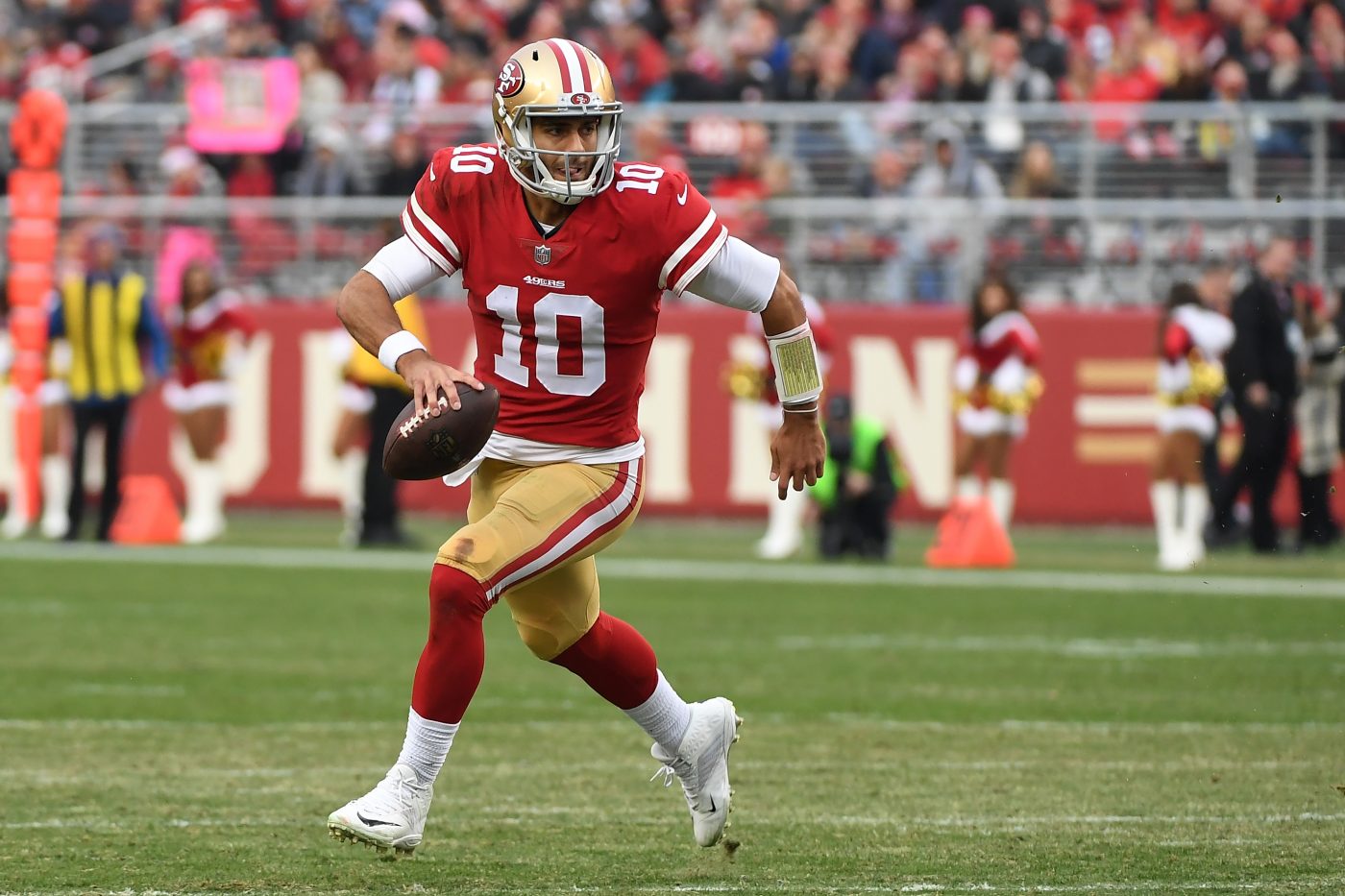 With everything that happened at the end of last year with actual good teams, it fell under the radar that the 49ers won their last five games, with the last three being against playoff teams. Jimmy Garoppolo finally gets his chance to be the undisputed starter under center, but the defense he must carry may be too much to burden.
16—Oakland Raiders
No QB-WR duo has more to prove in 2018 than Derek Carr and Amari Cooper. Carr was not satisfactory following the 2016 season where the Raiders had hopes of a Super Bowl as the team went 6-10 last year. Cooper has undeniable skill, but is desperate to change the narrative that he drops too many passes. With that being said, Oakland should be a good team if these two players step up in a big way, especially with new Raider Jordy Nelson on the other side of Cooper.
17—Denver Broncos
Case Keenum must follow up an above average 2017 in Minnesota as the starting QB in Denver, where it was nothing but chaos last season. The Broncos' defense took a hit with the loss of Talib, but still has the best edge rusher in the world in Von Miller. First-round draft pick Bradley Chubb also solidifies that pass rush and should be effective immediately for a team that severely underperformed last season.
18—Kansas City Chiefs
Tough seeding for the reigning AFC West champs, but it's justified. Nobody really knows what Patrick Mahomes is going to provide under center. He is replacing Alex Smith who despite all the criticism was a serviceable QB for half a decade in Kansas City. There are plenty of weapons surrounding him, but he'll have to make up for a defense that took a big hit in the secondary with the loss of Peters.
19—Detroit Lions
This has to be Matt Stafford's year. The NFC North is tough with a rising Bears team, a Rodgers led Packers squad and a great overall Vikings unit. But this is year 10 for Stafford and he has yet to win a playoff game. New head coach Matt Patricia was brought in to construct a defense to compliment Stafford, but is this team good enough to get there?
20—Baltimore Ravens
The Ravens were seconds away from making the playoffs last season. However, Joe Flacco is getting worse with each year and both the defensive and offensive lines lack in depth. Maybe a Lamar Jackson takeover can elevate Baltimore like Watson did for Houston last season.
21—Arizona Cardinals
Despite all the issues, the Cardinals were solid last season. They finished the season .500 with multiple poor quarterbacks and the loss of David Johnson in week one. If Josh Rosen is as "NFL ready" as he was dubbed coming out of UCLA, this team could be a playoff sleeper.
22– New York Giants
Another playoff sleeper is the New York Giants. They went 3-13 last season with a terrible coach, an abundance of injuries and a broken locker room. Pat Shurmur, the previous offensive coordinator for Minnesota during Keenum's breakout campaign, comes in as the new head coach to fix the issues and get the offense back on track. He'll rely heavily on first-round pick Saquon Barkley and Odell Beckham jr. who is fresh off a season-ending ankle injury.
23—Washington Redskins
Head coach Jay Gruden was never able to thrive with Cousins as his QB. Now with Smith, maybe Gruden could produce results with his unit. Alabama products Jonathan Allen and Daron Payne are going to be important for the Skins on defensive to create problems at the line of scrimmage.
24—Seattle Seahawks
What a fall from grace Seattle has had. Earl Thomas wants out, no more Kam Chancellor or Richard Sherman and the Seahawks are the worst team in the NFC West. Russell Wilson is still a top tier signal caller, but as we saw last season, that doesn't matter anymore.
25—Chicago Bears
Chicago has been the laughing stock of the NFC North for a long while, but things are finally looking up. Jordan Howard and Tarik Cohen are a couple of lightning rods in the back field and Mitch Trubisky will show development in year two. It's up to first-round pick Roquan Smith and the Bears defense to help Chicago make a statement.
26—Cleveland Browns
For the first time in a long time, the Browns are not the worst team in the AFC North. Cleveland is expecting Myles Garrett for the full season and got a ton of weapons on offense including Jarvis Landry, Carlos Hyde and a sober Josh Gordon. Yes, this team was 1-31 over the past two seasons, but if Tyrod Taylor has another good year in him, or if Baker Mayfield can rise as a starter, watch out for the Browns.
27—Cincinnati Bengals
Andy Dalton's tenure with the Bengals should be done after this season. He, like Stafford in Detroit, has yet to win a playoff game. But the difference between the two is that Stafford has "can't miss" skill, while Dalton is wildly inconsistent and looks really bad at times. AJ Green helps him a lot, but a poor defense doesn't.
28—Indianapolis Colts
Andrew Luck is coming back and that is all the good news for the Colts. The front office and defense are both huge messes that need to be addressed. Luck may prove to be a MVP quarterback again and if he does, at least there is hope down the road.
29— Miami Dolphins
After moving on from Jay Cutler, the Dolphins get to try Ryan Tannehill out one more time. It really isn't fair to him they traded away Landry ahead of his return, but the numbers weren't exactly coming with him either. Losing Suh also hurts the defense, but hey, still the second-best team in the AFC East.
30— New York Jets
It's a big rebuilding year for the Jet and it's honestly an exciting one. They traded up in the draft and got the QB they wanted in Sam Darnold and he'll be counted on to lead this franchise going forward. They have two young studs on defense in Leonard Williams and Jamal Adams that need to emerge into leadership roles this season.
31— Buffalo Bills
Josh Allen or AJ McCarron? Neither of those are ideal options, but it's what the Bills got. LeSean McCoy is the biggest story in the NFL right now for all the wrong reasons with his domestic violence case. They made the playoffs last year to end the longest drought in NFL history, but unfortunately for Bills Mafia, it won't be happening again any time soon.
32— Tampa Bay Buccaneers
What happened to the Bucs? They had so much promise going into last season, but the downfall of Jameis Winston has hurt them badly. New addition Jason Pierre-Paul goes from one dumpster fire in New York to a new one in Tampa.
Cover Photo by 91x.com