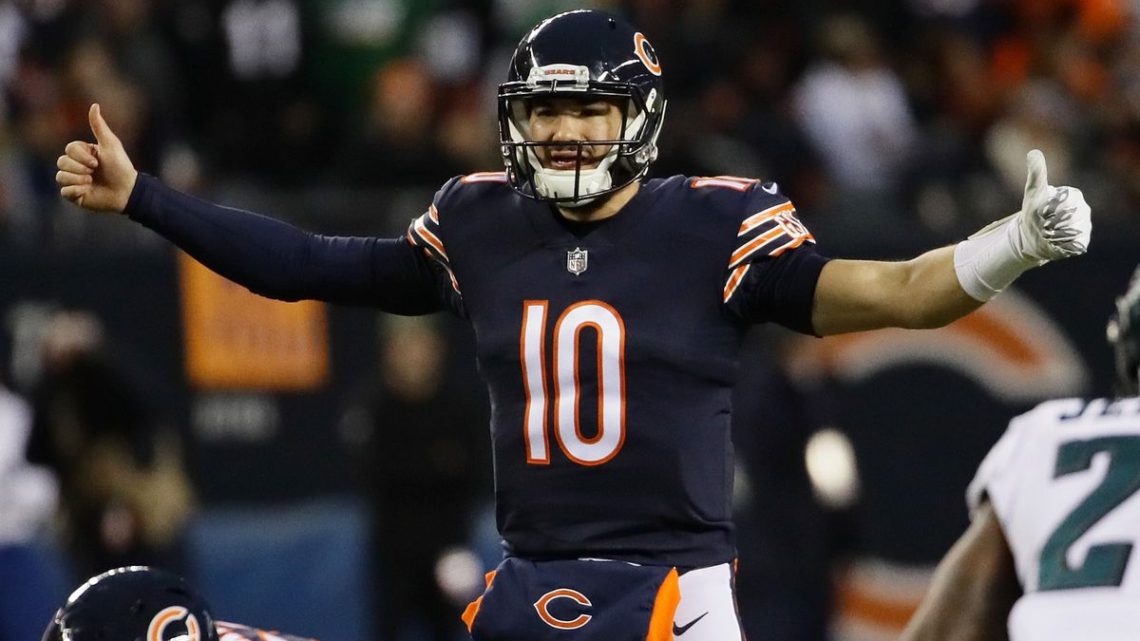 2019 Fantasy Football Preview: Sleepers
July 18, 2019
All rankings are based on ESPN's rankings and all scoring is based on PPR scoring.
​BY: CLIFFORD BUCK, Fantasy Analyst
• Damien Williams, RB Kansas City Chiefs
Damien Williams is entering this season as the unquestioned lead ball carrier for one of the best offenses in the NFL. While he's entering the season with a decent ranking, 19th among running backs, it underestimates the potential he flashed at the end of last season. After Kareem Hunt was suspended after week 11, Williams produced like a high-end RB1. In Kansas City's final six games of the season, including the playoffs, Williams averaged 24.35 fantasy points a game. Only Todd Gurley averaged more points per game last season. It's unrealistic to expect Williams to continue averaging over 24 points per game, but if he can even average 5 points less per game he'd still easily be a top-10 running back. Williams clearly has a high-end RB1 ceiling, while his floor should be one of the best RB2's in the league. 
• Mitchell Trubisky, QB Chicago Bears
Last season Mitch Trubisky finished as the 15th ranked QB despite missing two games due to injury and also posting 10.1 fantasy points or less in four other games. That may not be a good start to convincing fantasy owners to draft Trubisky, but in the other 10 games he started last year he averaged 22.1 fantasy points per game. Only two quarterbacks averaged more points per game last season, Patrick Mahomes (26.1) and Matt Ryan (22.2). Trubisky is entering his third NFL season and should only continue to improve as he grows more comfortable in second-year head coach Matt Nagy's offense. The Bears bring back all their core offensive weapons (minus Jordan Howard) and they drafted running back David Montgomery and wide receiver Riley Ridley this summer, only improving the talent pool around their young quarterback. Trubisky also has a high fantasy floor due to his mobility. Even if he has a bad passing game he can make up for it with rushing yards and the occasional rushing touchdown. Trubisky is currently the 16th ranked quarterback, which means he could probably be taken in the last couple of rounds in fantasy drafts, so there's not much risk in adding him to your roster. 
• Courtland Sutton, WR Denver Broncos
While Damien Williams and Mitch Trubisky have some stats to help defend me putting them among my fantasy sleepers, the rest of the people on this list are more of gut feelings. Courtland Sutton didn't really standout during his rookie year, but he was a consistent second receiver on a bad passing Denver offense. From week 4 to week 11 Sutton didn't score less than 8.1 fantasy points, but he also didn't score more than 10.8. This season, however, Sutton could become the undeniable number one receiver for the Broncos. The only real threat to him, Emmanuel Sanders, is 32 years old and coming off of a December Achilles tear. Sutton will also have a new quarterback throwing to him this year, former Super Bowl MVP Joe Flacco. Flacco gets more criticism than compliments these days, but he still averaged about 274 passing yards a game last year (on pace for 4,384 yards for the season) and he will be entering Denver looking to prove he's still a capable starting quarterback. You won't have to take Sutton too early in your drafts, as he's ranked 42nd among receivers, so taking a flier on him could pay serious dividends if he reaches his ceiling of being a top-15/20 receiver. 
• Hakeem Butler, WR Arizona Cardinals
The only rookie on my list, Hakeem Butler has as much upside as any first year receiver this season. Somehow the 6'5'' 225 pound receiver fell to the Cardinals in the fourth round of the NFL draft, and he has been impressing his team ever since. Butler has excellent athleticism, as he ran a 4.48 40 yard dash, did 18 bench reps, and had a 36" vertical leap at the NFL combine. Butler should have plenty of opportunities to showcase his athleticism in KliffKingsbury's new offense. Kingsbury uses a lot of 3, 4 and even 5 wide receiver sets, so Butler should play a lot more snaps than a typical fourth round rookie wide receiver. Pairing Butler's size and athleticism with Kyler Murray's throwing prowess could have the makings of a fantasy football lottery ticket. Butler is ranked an absurd 82ndamong receivers, so he could go undrafted in some leagues, but I would do all I could to make sure he's on my roster when the season starts. 
• Ronald Jones, RB Tampa Bay Buccaneers
Ronald Jones is coming off of an extremely disappointing rookie season in which he finished with 23 carries for 44 yards (1.9 YPC). The only reason I think he could be a sleeper this season is because of the huge uptick and carries he could potentially receive. Jones came into his rookie season right around 200 pounds, which could a major factor in his lack of success running between the tackles. It's been reported that he now weighs 220 pounds and is in the best shape of his life (take that with a grain of salt, pretty much everybody shows up to camp "in the best shape of their life" every season). Jones also has solid hands, but he lacked the route running and pass protection skills to be used on passing downs during his rookie year. He's been quoted saying that he's improved every aspect of his game this off-season, his actual quote was, "Last year was a disappointment for me, I'm putting in the work to make sure it doesn't happen again." If he can prove to new head coach Bruce Arians that he's ready to take over Peyton Barber's lead-back role, than he could be in for a breakout fantasy season. Jones is currently the 42nd ranked running back, so he's worth taking a risk on later in fantasy drafts. 
• Demarcus Robinson, WR Kansas City Chiefs
Having Demarcus Robinson listed as a sleeper is basically just because of Tyreek Hill's possible suspension. Robinson is entering his fourth year in the NFL, which is typically a little late for receiver breakouts, but nothing should be counted out when it comes to an offense led by Andy Reid and Patrick Mahomes. In the five games Robinson was listed as a starter last season, he scored three touchdowns but only averaged 36.2 receiving yards, good for 9 fantasy points per game. In all five of those games fellow Chiefs receiver Sammy Watkins didn't play, but it was still hard to produce fantasy points when Mahomes also had Tyreek Hill, Travis Kelce, and Damien Williams to throw to. Losing Hill would be a much larger hit than losing Watkins, and Watkins being on the field is no sure thing. If Hill is suspended Robinson could be the most valuable fantasy wide receiver, considering Sammy Watkins injury history. If there's no announcement of Hill's punishment or he's suspended only four games, Robinson could be a valuable handcuff to target late in drafts. If Hill is set to miss most of or all of the season, Robinson could become a top-20 fantasy wide receiver. Either way, it would be worth using a late round draft pick on the 72nd ranked wide receiver.