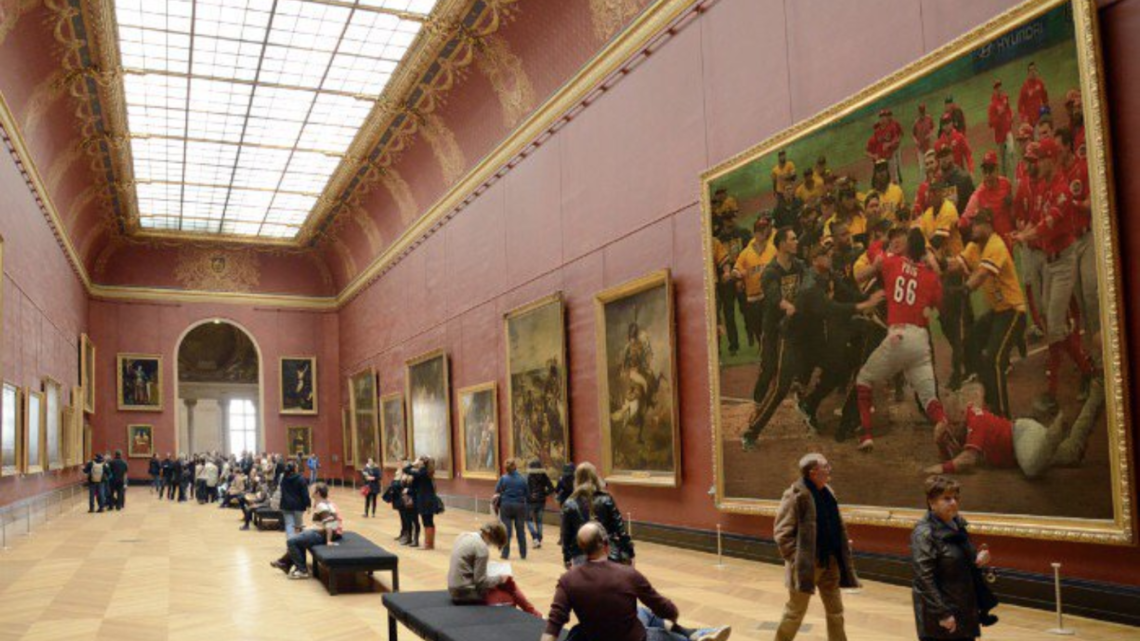 Yasiel Puig Is a Reds Legend
August 4, 2019
By: Cory Vega, Baseball Analyst
On July 30th, Cincinnati Reds outfielder Yasiel Puig was traded to the Cleveland Indians in a three-way deal that saw pitcher Trevor Bauer heading the other way to Cincinnati. Usually when a player is traded mid-game, which is actually more common than you think, his fellow teammates or manager will inform him of the deal, shake his hand, and usually leave to a minor standing ovation. Some even get extremely emotional. Perhaps the biggest example of this was in 2015 when Mets shortstop Wilmer Flores broke down in tears over the news that he was potentially going to be traded to the Brewers. The trade never even happened. So when Puig was traded in the middle of the Reds and Pirates game, where was he? Was he in the showers, getting ready for his new adventure with the playoff hopeful Indians? Was he in the dugout, sharing some last moments with his now former teammates (kind of)? Maybe he was even taking a moment to reflect on his short but enjoyable time with the Reds? Nope. He was busy fighting the Pittsburgh Pirates, for the second time this year. He never even left the game, much to the bewilderment of ESPN columnist Jeff Passan. His borderline strike out in the 8th inning was the tipping point for manager David Bell, who was ejected after arguing the call. Everything just went downhill from there. We all know how this all ended, with Amir Garrett charging the entire Pirates organization like a madman with a death wish.
He looked like Bardock trying to one shot Frieza's entire army (yes I just made a Dragon Ball Z reference, I've been on a watching spree lately but it's a pretty accurate comparison).
The entire fight can accurately symbolize Puig's stint with the Reds and even his general playstyle. Hit and miss but wildly entertaining nonetheless. He was a solid contributor for the Reds, hitting 22 home runs and stealing 14 bases while providing a reliable defensive presence in the outfield. He's going to be a valuable rental for the Indians as they pursue the Twins in the AL Central. They lack power, especially in the outfield so Puig plugs up a big gap in regards to that. But Puig brings something more to the table, a certain swagger probably no other player in baseball possesses. The man will get straight up sexual with his bat by licking it then hitting a walk off like he did versus the Cubs back in May. Speaking of the Cubs, he flat out mortified Pedro Strop after getting beaned. He probably never expected this kind of retaliation but that's the magic of Puig.
He made the sleeveless flashback jerseys his own and often put his own teammates to shame with his guns. Many judge him and many will never understand him but he is truly a must watch player just for his antics alone. A true wild horse that plays by nobodies' rules. The kind of player who would celebrate his impending trade by throwing down with his boys one more time and giving the Pittsburgh Pirates one last middle finger. His magnum opus as a Reds player will forever be his one man stand back in April against, guess who, the Pirates. Every screen shot of that encounter is art gallery worthy.
ESPN's Mark Schwarz's video shows how funny this trade actually is, knowing how much of weirdo Trevor Bauer really is. Imagine how many times Bauer will get beaned by opposing pitchers due to his unstable emotions. Could be fun to watch. Reds fans will miss Puig's charismatic and fun attitude as well his tendency to put his butt on the line for his teammates. Other fans, especially Indians fans, are already looking forward to, or dreading, the inevitable Puig shenanigans in the AL. Who's he going to fight next? Post in the comments who you think it'll be.