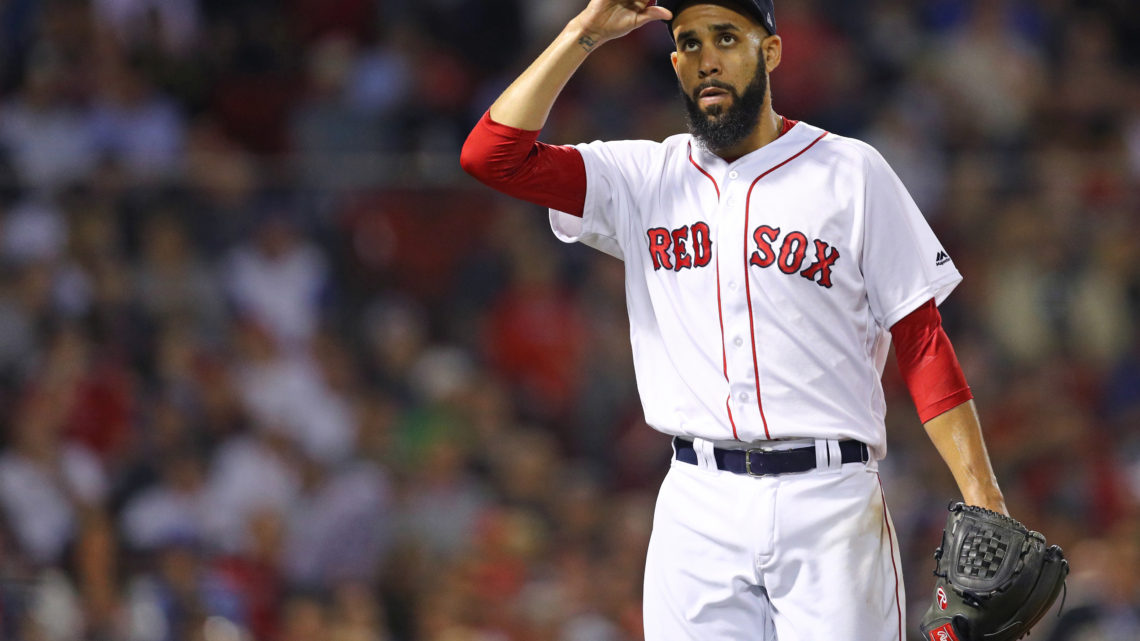 Winners and Losers from the MLB Trade Deadline
August 3, 2019
By: Justin Raley, Head Baseball Analyst
About 20 minutes before the 4:00 PM Eastern trade deadline, there wasn't much to talk about. There had only been a few trades that had gone through, including the 3-team deal with the Indians, Reds, and Padres. All of that changed about 15 minutes before the official deadline. The baseball world exploded. Trade after trade came in and there were some obvious winners, some obvious losers and even some what on earth are you doing? Let's take a look at the winners first.

Winners

Houston Astros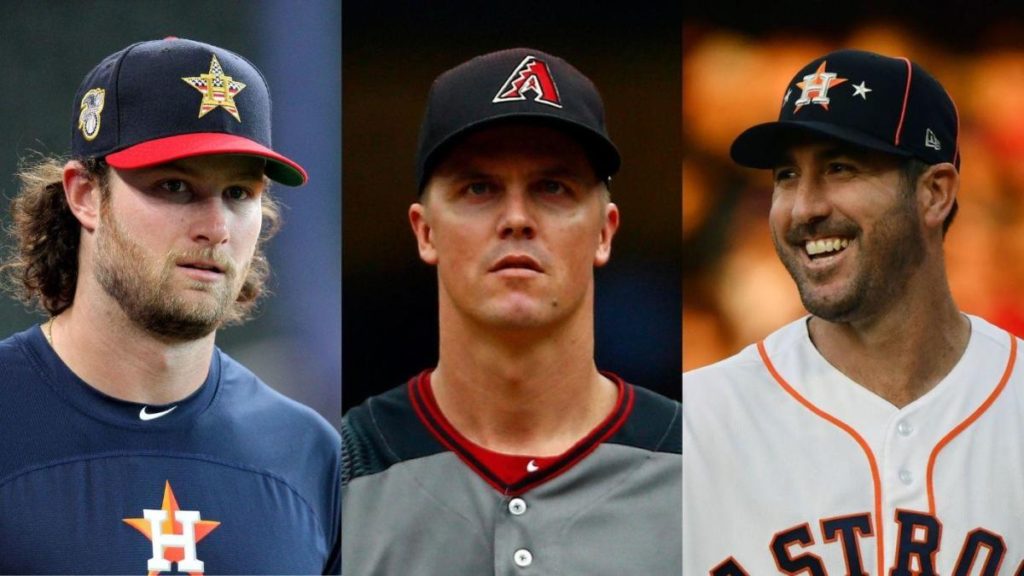 The Astros were already good. In my mind, they were already the favorite to win the American League Pennant. After the deadline, I think they could be the favorites to win the World Series. They went out and added Zach Grienke from the Diamondbacks. Grienke is having a phenomenal year and will slide into the three spot in the already loaded top of the Astros rotation behind Gerrit Cole and Justin Verlander. Along with Grienke, they added RHP Aaron Sanchez, RHP Joe Biagini, and C Martín Maldonado and a few more guys. Maldonado will add some much-needed catching depth and Sanchez will provide some rotational depth. The move I really like is acquiring Biagini from the Blue Jays. He has been solid coming out of the Jays bullpen with a 3.78 ERA and 50 strikeouts in 50 innings. Let's face it, the Astros won the deadline.

Atlanta Braves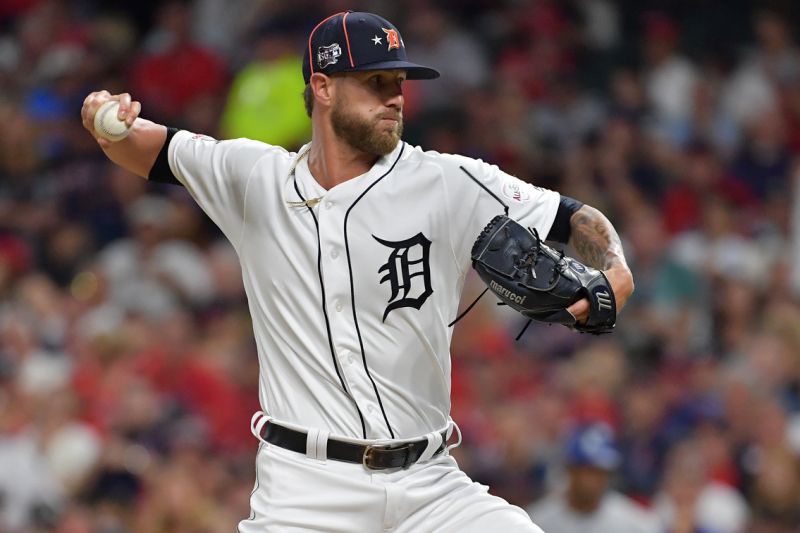 The Braves bullpen, specifically in the late innings, has been atrocious. Their lineup has been great, and they needed to make a few moves to show they are going for it this year. On Tuesday night, the Braves acquired RHP Chris Martin from the Rangers. Martin has been great this year with a 3.08 ERA and 43 strikeouts in 38 innings. After that, I was worried they would be done. I was so wrong! With about 15 minutes left before the deadline, reports came in that the Braves had acquired all-star closer Shane Greene from the Tigers. He has been flat out filthy out of the bullpen with a 1.16 ERA and 22 saves. He will slide into the Braves closer role. Along with Greene, the Braves also acquired Mark Melancon from the Giants. Obviously, he hasn't been the same Melancon as of years past, but he still has been good with a 3.50 ERA in 46.1 innings. The Braves didn't make the Stroman or Grienke type splash, but they were able to fill the biggest need of any of the teams. They did all of this without giving up any of their top prospects.

Oakland Athletics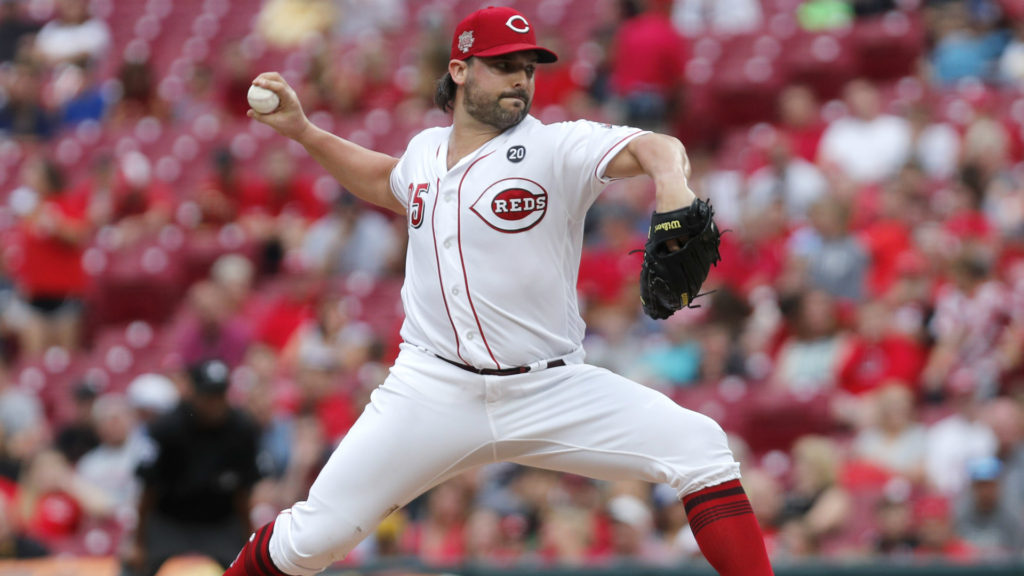 The Athletics didn't make the giant splashes like the bigger market teams. However, they made three moves that I think will pay off in a big way for their October push. They acquired starter Tanner Roark from the Reds, starter Homer Bailey from Kansas City, and late inning reliever Jake Diekman from Kansas City. Roark is an established veteran who can provide some stability for the shaky A's rotation. Bailey can do the same and has had two solid starts for the Athletics already. The biggest acquisition was Jake Diekman. Diekman has had a down year this year but has been better in recent days. He will provide some thump from the set-up spot as the A's will get Blake Treinen back soon. They still have Liam Hendricks and Yusmeiro Petit who have pitched extremely well.

Cleveland Indians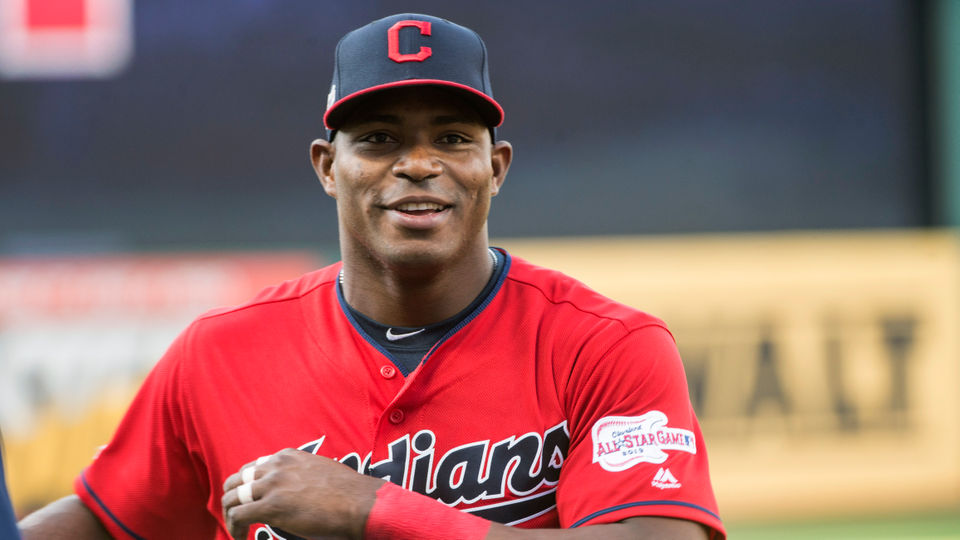 The Indians made some noise when they parted ways with frontline starter Trevor Bauer. This was part of a blockbuster three team deal that included the Reds and the Padres. Bauer had struggled this year and it might've been a good idea to go ahead and move him. They were able to get good value in acquiring Yasiel Puig, Franmil Reyes, Christian Arroyo and more. I'm not Puig's biggest fan, but he will add a valuable presence to the Indians lineup and outfield. Franmil Reyes had provided some big-time pop for the Padres this year and will be great for the Indians as well. After these moves, don't be surprised if the Indians overtake the Twins in the AL Central.

Arizona Diamondbacks
The Diamondbacks were able to move Zach Greinke and get a really good return for him. They were able to get 1B/OF Seth Beer, RHP Corbin Martin, RHP J.B. Bukauskas, and 3B Josh Rojas. All four players are solid and could contribute to the Dbacks as they begin rebuilding efforts. They also made a deal to get RHP Zac Gallen from the Marlins. On top of the prospects, they acquired veteran RHP Mike Leake from the Mariners. With these moves, the Dbacks did a good job in jump starting their rebuild.
So-So
This category is for the teams that made a couple of good moves, but they didn't do enough.

Washington Nationals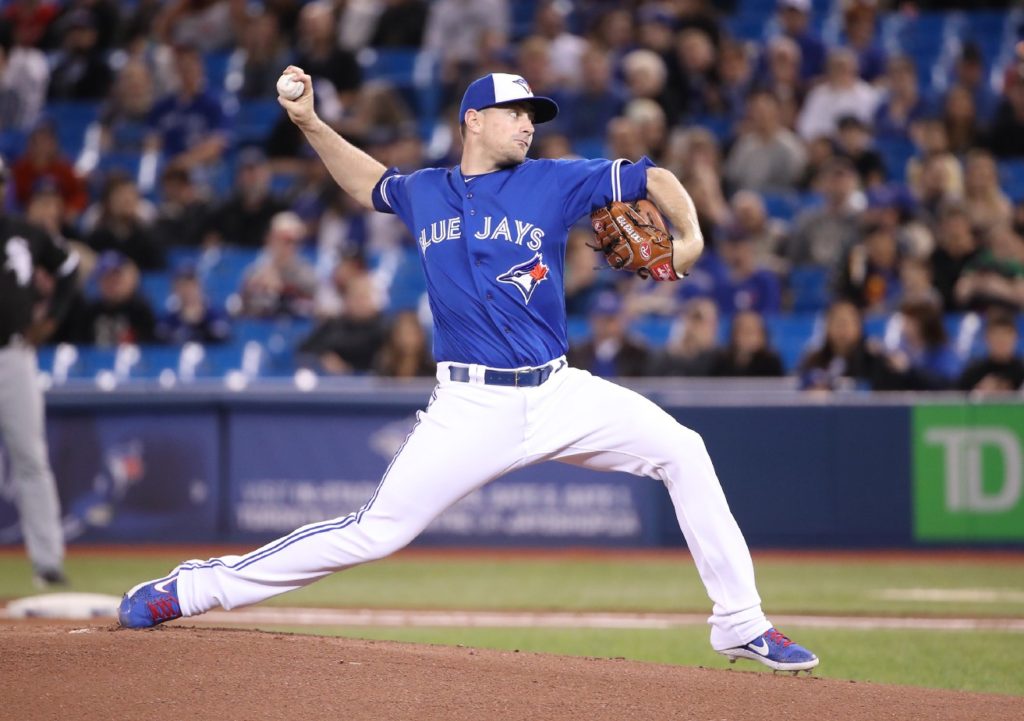 The Nationals have baseballs best record since the start of June. With that being said, they are still 6.5 games back from the Braves in the NL East and had some gaping holes in the bullpen. They didn't make the big time move but credit them in going out and adding three arms in Daniel Hudson, Roenis Elias, and Hunter Strickland.

Chicago Cubs
The Cubs have some holes in the bullpen and in the outfield. Before deadline day, they were able to go and get Derek Holland from the Giants and David Phelps from the Blue Jays. On deadline day, they acquired Tony Kemp from the Astros. He will provide elite speed, solid defense, and a playable bat off the bench. Their biggest addition was the outfield power bat of Nicholas Castellanos from the Detroit Tigers. This didn't break until at the deadline or right after. While Castellanos doesn't provide elite defense, his bat will be a great addition to the Cubs offense.

Tampa Bay Rays
The Rays were a solid team already that just needed some polishing around the edges. They went out and got a power bat in Jesus Aguilar from the Brewers. Although he is struggling, he is coming off a season where he hit 35 home runs and that could reappear at any time. They also acquired Eric Sogard from the Blue Jays. He is having a solid year and can benefit their lineup and defense. Another big acquisition they made is for late inning reliever Nick Anderson from the Marlins. He has a 3.83 ERA in 43 innings. They made some other minor moves, but from their three big ones they did improve. I'm just not sure it is enough of an improvement in an already competitive AL East and AL wild card race.

San Francisco Giants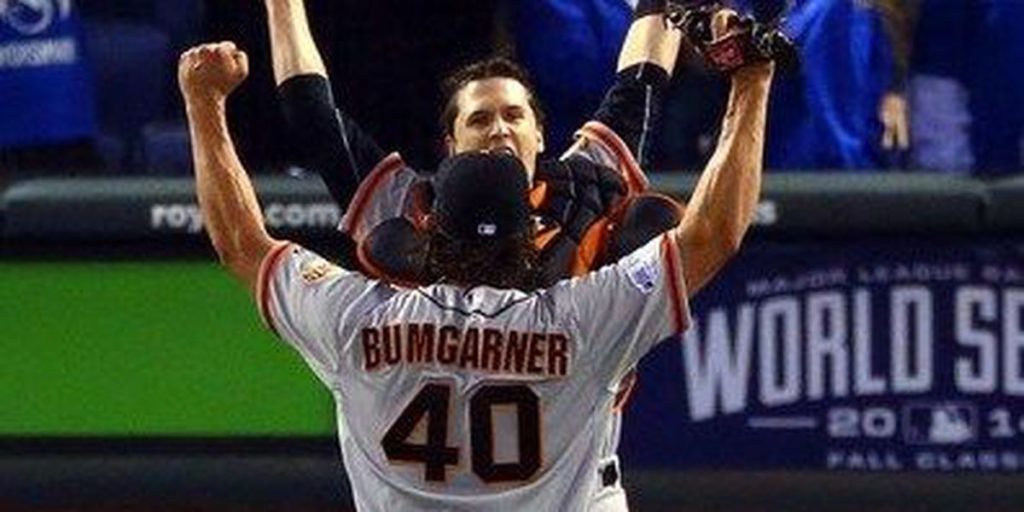 The Giants really confused me. They didn't completely sell and they didn't completely buy. I get that they are only 2.5 games out of the second wildcard spot, but I don't think they are good enough to get that spot. They didn't move Madison Bumgarner or Will Smith. They did move Drew Pomeranz and Mark Melancon. Then they decided to acquire Scooter Gennett from the Reds. Their mindset is give it one last go in Bruce Bochy and MadBum's last year. With that being said, they missed out on jump starting their next phase by trading Bumgarner and Smith and acquiring valuable assets. However, I give them credit for actually trying to win games unlike other teams.
Losers
Now we have reached the losers category. This is home to the teams who needed to make moves and didn't or teams that didn't do enough. I feel these teams could regret their inactivity at the deadline even if it isn't until the postseason.

Milwaukee Brewers
This seems like the same conversation we had at this time last year. The Brewers desperately needed starting pitching. I felt that they would try and get Bumgarner, Stroman, or Mike Minor. They didn't. Instead, they decided to go get Drew Pomeranz, Ray Black, Jordan Lyles, and Jacob Faria. They didn't get a solid starter, and they acquired average bullpen pieces at best. In my opinion, the Brewers have decided their fate. They will not win the NL Central. Pitching will finally come back to bite them.

Boston Red Sox
The Red Sox needed relief pitching, especially a closer. They didn't do that. They actually did nothing. I think this could haunt them big time come late September and October. They have to hope their current rotation and bullpen can pickup the slack and they better pray Nathan Eovaldi is as good as he was last postseason.

New York Yankees
The Yankees have some needs in the rotation, and I certainly felt that they would make some upgrades. They didn't do anything either. Luckily, they have a great lineup that I think will hold them together until October.
Los Angeles Dodgers
The Dodgers needed some bullpen help. Kenley Janson hasn't been what he used to be this year. I fully expected them to pull the trigger on Felipe Vasquez or Shane Greene. They weren't willing to part with their top prospects in order to get Vasquez. When that didn't work out, it was too late to go and get Shane Greene as he was traded to the Braves. The Dodgers will be fine until they get to the World Series where their lack of late inning relief will bite them.

What in the heck are you doing?
This is the category for teams that made trades that were absolutely stupid and made no sense at all. In fact, I'm sure you can guess the two teams that will be listed here.

New York Mets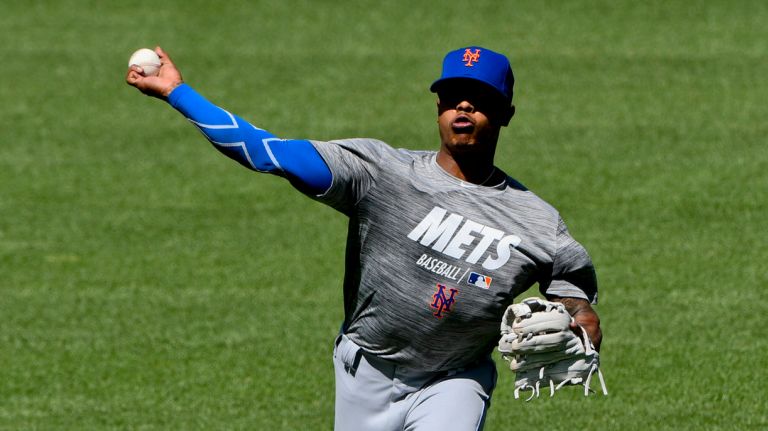 This has been my opinion on the Mets since Brodie Van Wagenen took over as GM last offseason. He has made some aggressive moves that really can jeopardize a team. I didn't understand the deal for Cano and Diaz during the offseason. Then they traded for Marcus Stroman a couple days before the deadline and I couldn't believe it. They didn't give up an enormous amount, so I give them a win on that front. However, they didn't move Syndeergard or Wheeler. I think the trade value of those two are going to gradually decrease. The Mets are 11.0 games out of the NL East and 4.0 from the wild card. Baring a collapse of the century, they aren't making the playoffs. They've done nothing but continue to push the franchise in the wrong direction.

Cincinnati Reds
The Reds made some moves this offseason to suggest they wanted to go for it in the Central when they acquired Alex Wood and Yasiel Puig from the Dodgers. On Tuesday, they were involved in a 3 team deal that sent Yasiel Puig and prospect Scott Moss to the Indians and Taylor Trammell to the Padres. In return they got Trevor Bauer from the Indians. Bauer has struggled this year but has the stuff to be a top 2 pitcher in someone's rotation. The problem I have is that Trammell is the number 11 prospect in baseball according to Baseball Prospectus. This is a guy who could really help the Reds in the future. I don't see the Reds as a team that can win now. Although, I will give them some credit for trying to win.