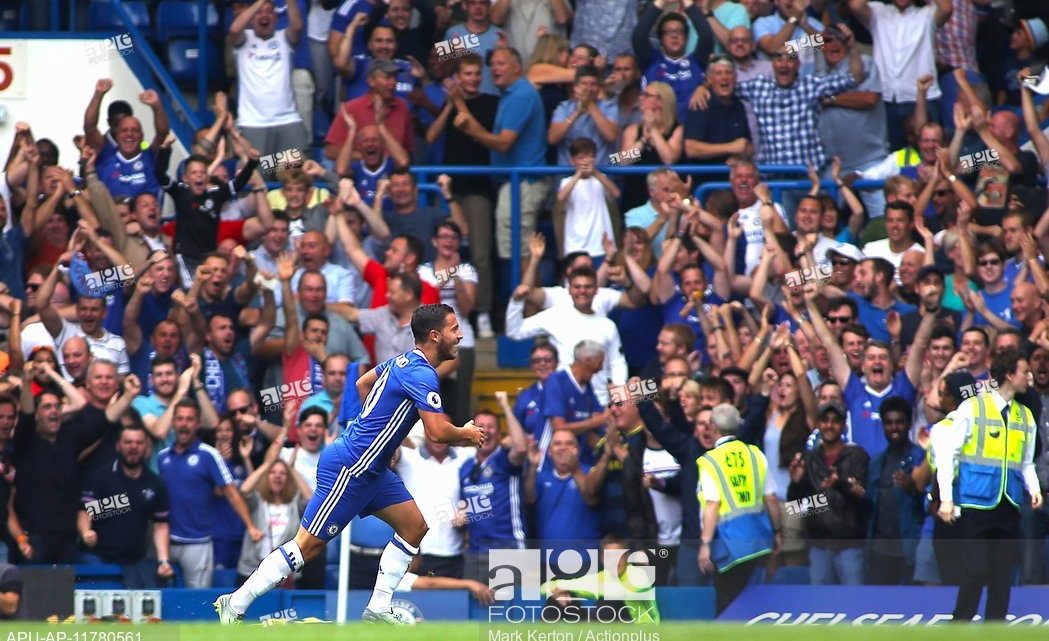 Who's Going to Win the Premier League?
August 10, 2018
Darian Vaziri, Staff Analyst
The World Cup is over and after Belgium and England both advanced to the semi-finals, it is fair to say the Premier League is feeling very good about themselves. They had far more players in the semi-finals than any other league, most of them from Belgium and England of course. So now that the World's biggest tournament has come to a close, it is back to the extremely exciting and unpredictable Premier League season.
Last season it was the two Manchester clubs and Chelsea who were talked about as the pre-season favorites. Manchester City ended up having the greatest single season the league had ever seen, and won by a record-breaking 19 points over their Manchester counterparts, United.
City will be looking to repeat on their previous success, by becoming the first repeat champion since Manchester United 3-peated from 06-09. That is almost ten years since anyone has repeated, so the question is why is it so difficult? Juventus has won Serie A 7 seasons in a row. Bayern Munich has won the Bundesliga 6 seasons in a row, and Barcelona just won back to back in 2015 and 2016, as well as having won 3 of the last 4 La Liga campaigns.
What makes the Premier League so much harder to repeat? I think it is about how competitive the Premier League really is top to bottom. Any team can lose on any given day, because even the smaller clubs can be very difficult to play against. They have players that are quality and that play for their National Teams, that can punish you.  In addition, there are several big teams competing at the top every season that will strengthen in order to knock the champions off their throne. As in any sport, when any team faces the defending champions, it is a big game. They are going to give the title holders their absolute best shot. That makes every game more difficult on the road to repeat, and more than anything it is the wear and tear of the Premier League. It is extremely tough on the body to go in, week in and week out for 2 consecutive seasons and win the title. But if any team can do it, this City team can.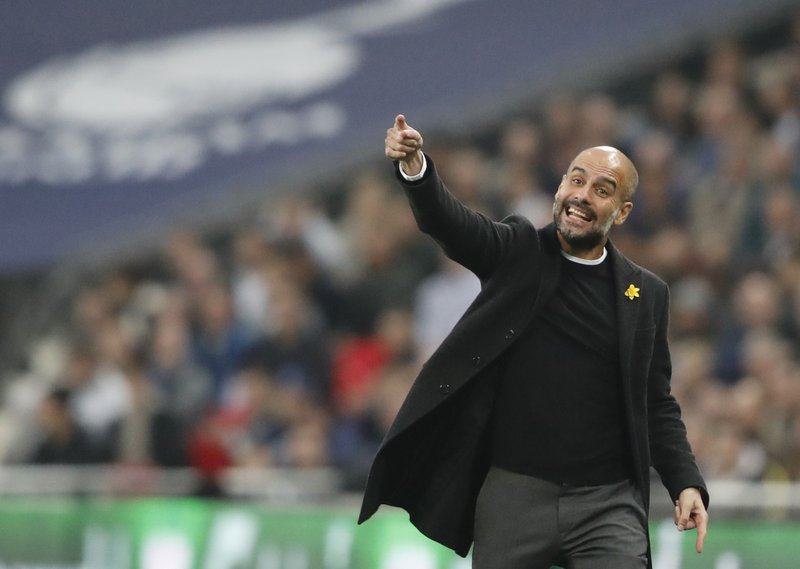 Pep Guardiola's side were quite simply the best I have ever seen in the English game. Their style and system was down to a tee. It was like watching a Premier League version of the old Barcelona teams with Pep in charge. Their pressing off the ball, their passing was just on another planet. They bring their whole team from last season back, along with 2015-2016 Premier League Player of the Season Riyad Mahrez. Getting the Algerian, is just to add to their depth of quality players and will bring some competition for starting places to the squad. Although if I'm Guardiola, I change nothing. A lot of the players are young or in their prime in that starting 11. Kevin De Bruyne is right in the middle of his prime, and on his day the best player in the entire league. Then there are the living City legends that still have a great season in them in Sergio Agüero and David Silva. Finally, the young core starring Raheem Sterling, Leroy Sane, and Gabriel Jesus. All three of them are coming off career seasons and are improving every year. The only challenge for City is to continue where they left off, and play like they did last year. They are going to get a tougher challenge for sure, but they won by 19 points. Even if it is a lot harder, they still could win easily.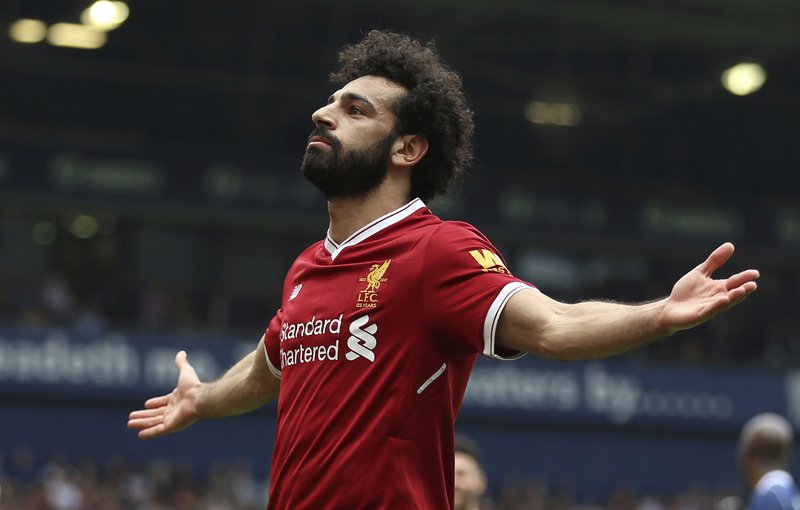 Liverpool is in my opinion, the team most likely to challenge City's title defense. We all knew about their devastating front 3 of Mo Salah, Sadio Mane, and Roberto Firmino. But what they did not have under Jurgen Klopp was a solid midfield, and most importantly a strong defense. This offseason, they have addressed some of those concerns with big signings. If you recall last season's Champions League Final, it was very clear that Loris Karius was not good enough for Liverpool Football Club. Neither is Simon Mignolet for that matter. To win the Premier League, you need a great goalkeeper. One that will save you points with big time saves. Liverpool purchased Roma and Brazilian starting goalkeeper Alisson Becker for an initial fee of 62.5 million euros. This is going to be huge, because the Reds have their best keeper since Pepe Reina. We will see if Alisson will be just a big improvement over their previous keepers, or the title winning goalkeeper they hope he can be.
Their defense is improving with fullbacks Trent Alexander-Arnold, 19, and Andy Robertson, 24, still being young. They will have Center-Back Virgil Van Dijk from the start of the season, and he will most likely be partnering up with Croatian World Cup star Dejan Lovren. Lovren has always been a bit of a wild card at Liverpool, but after becoming a national hero after a great tournament with Croatia, his confidence and performance could be better than ever.
They have also strengthened their midfield with Fabinho and Naby Keita coming in from Monaco and RB Leipzig, respectively. Klopp now has a lot of options. I can say with certainty that I am pretty sure Alisson, Alexander-Arnold, Lovren, Robertson, Salah, Mané, and Firmino are all sure starters. The midfield if I had to guess, will probably include Jordan Henderson and Fabinho, although the last spot could be anybodies. I have not actually seen Naby Keita play in a full game, so I do not know how much better he is than James Milner, Adam Lallana, Georginio Wijnaldum, or Alex Oxlade-Chamberlain. Liverpool have a lot of question marks with this slightly revamped team. But I think the main thing is if their new signings make the difference, and how consistent they will be. Yes, they can beat Manchester City here and there, but that has not won them the league. The key for Liverpool is to win the games they are supposed to win. That is the mark of a good team. In the two seasons that I have seen Chelsea win the league, the difference was that we won all the games we were expected to win. Very few slip ups here and there, we were consistent week in and week out. Last season, they drew twice against relegated West Brom. These are some of the things that can not repeat if Liverpool want to claim that elusive Premier League title.
Now for the team that Manchester City and Liverpool fans can not stand, Manchester United. This is it for José Mourinho. In his first season in charge of the Red Devils, they were supposed to challenge for the Premier League, and instead finished 6th but qualified for the Champions League the following year by winning the Europa League. They also won the Capital One Cup to go along with it. The Portuguese manager is famous for his second season with clubs, where usually he figures out what his team lacked from the first season and then he comes back and wins the league the second season.
United started out red hot in 2017/2018, but City just proved to be too good to keep up with. United finished the season as runner-up of both the Premier League and the FA Cup, and were disappointingly eliminated in the Champions League Round of 16 to Sevilla! An extremely underwhelming second season for Mourinho and his men. A frequent criticism of Jose last season was his famous negative tactics. A lot of parking the bus and counter-attacking as opposed to attacking football. Players like Paul Pogba and Romelu Lukaku do not stay nearly as engaged or effective constantly chasing the ball. This has led to a lot of rumors about the French World Cup winner's future with United. Recently, there have been reports of him requesting to go to Barcelona. A place where attacking football and positivity oozes everywhere. Clearly, it seems Mourinho has lost his touch. He has not spent more than three full seasons with any single club, so this will be his last chance to see if he can win United's first title since 2013.
United have loads of attacking talent, maybe even too many options for their own good. The best teams always have a set starting 11 that if everyone is fit, will always stay the same. Their will be substitutions cause naturally not every player will play in every game, but they are just direct replacements. When Mourinho was in charge of Chelsea, when we won the league in 2015, everyone knew the starting 11 every game. At United, it changes every game. Lukaku is the sure number 9 up top, but then it gets tricky. Pogba and Matic also seem like sure starters but, now we have to choose between Hector Herrera, Juan Mata, Alexis Sanchez, Anthony Martial, Jesse Lingard and Marcus Rashford. Everyone wants to play on the left and they do not really have a right midfielder anymore. Maybe it can be Juan Mata or Jesse Lingard? Based on the last four seasons, Alexis Sanchez has to start. He may not have hit the ground running when he got to United midway through last season, but now he had a full offseason to process everything and get fresh for his new chapter. The way he plays will be immense to United's title chances. In my opinion, it is going to come down to Mourinho and his decisions, both tactically and his team selection. I think with the addition of Fred, United need to offload somebody that is unhappy. Wether that is Juan Mata, Ander Herrera, or Anthony Martial, not everyone is going to get to play. As a manager you want options, but not too many at the same level where it is making your job more difficult. Not only do I think that is the case for Mourinho, but the players themselves believe they should be starting.
There is a lot going on at Manchester United, and believe me, every week will be must see TV. There is always drama with Mourinho, and knowing this could be it, will make every week worth watching. If we want to talk about a strictly players standpoint, not only is this a big year for Alexis Sanchez, but I think the most pressure falls onto the two World Cup superstars who teamed up at United, Paul Pogba and Romelu Lukaku. I'm pretty confident Lukaku will get his 25+ goals, hopefully he can reach 30 for the first time. But if you watched France at the World Cup, you could see that when played further forward, Paul Pogba is one of the world's best center midfielders. Now the test for him after winning the World Cup and scoring in the final, is to perform consistently on the club level for Manchester United. As always the pressure is immense, and the first test begins Friday vs Leicester City. Get your popcorn ready!
Now we shift to the London clubs. Tottenham Hotspur begin the season in historic fashion. The history being that they have not signed or sold anybody this offseason. Their squad is exactly the same. This is Manager Mauricio Pochettino's fifth season in charge, and they are still yet to win a trophy. They have been extremely consistent and played great football in these last five years, producing great players like Harry Kane, Christian Eriksen, and Dele Alli. They finished 3rd in 2015/2016, 2nd in 2016/2017, and 3rd again last season. They have a very well balanced team with World Cup Stars Kieran Trippier, Jan Vertonghen, Toby Alderweireld, and Hugo Lloris at the back. That being said, I will be very honest and say I do not watch enough Spurs games to tell you why they can not win the league. They are very balanced and whenever I watch them around 10-15 times a season, they play great. Pochettino is a great manager who always organizes them well. This season they will be opening up their brand new stadium that cost the club over a billion dollars. That should bring a lot of excitement to the club and the supporters. Even though players like Heung Son-Min, Harry Kane, and Dele Alli are young and improving, they have not done enough for me to say they will challenge for a title. It is put up or shut up this season for Spurs. They have to win a trophy even if it is the EFL Cup. They will be in the Champions League again, after crashing out in the Round of 16 to Juventus, after they had the lead and probably should have won. Even making the top 4 will be challenging this season.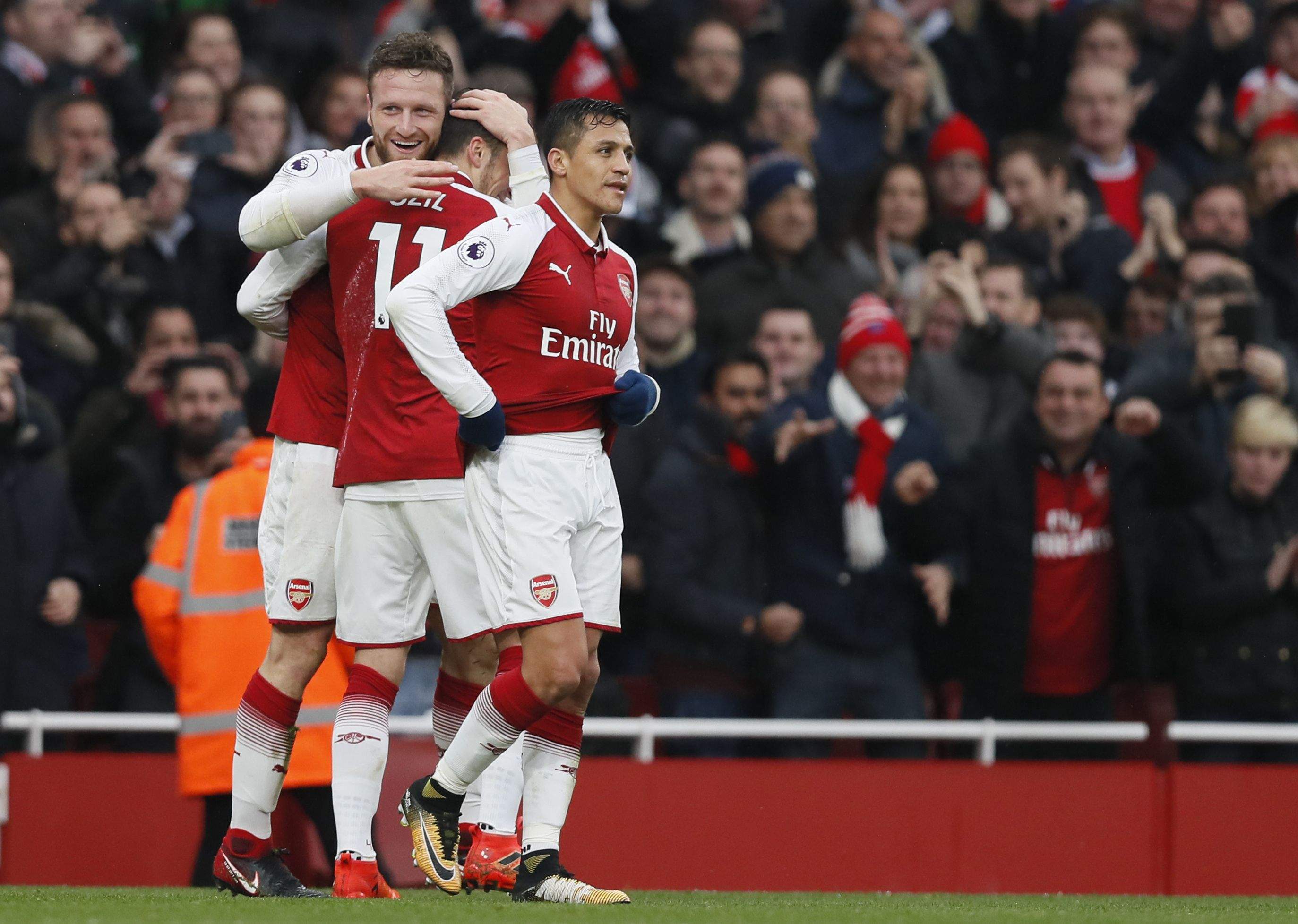 It is time for a new era at Arsenal. Finally after 22 years in charge, Arsene Wenger has resigned. After the last 3-4 years were filled with negativity and disharmony surrounding the fans, manager, and ownership of the club, it seems there is a new optimism around Arsenal. I have to admit, after watching Arsenal thoroughly the last couple of seasons, I even thought Wenger was a problem. He made some really questionable lineup decisions and it just became predictable. Every season we knew, Arsenal will barely make top 4, get embarrassed in the Champions League Round of 16, and maybe win the FA Cup as consolation for average seasons. In 2016/2017, all hell broke loose when Arsenal finally managed to fall out of the top 4 by finishing 5th. That was probably the perfect time to let go of Wenger, but the club had so much loyalty to the legendary Frenchman, they didn't have the courage to fire him. Finally, after another poor season, Wenger stepped down.
Now the new era begins with former PSG manager Unai Emery in charge. Despite Emery being successful with both Sevilla and PSG, he was highly criticized for the latter's absolute capitulation against Barcelona in the 2016/17 Champions League. After a brilliant performance in the first leg, they blew a 4-0 in the second leg by losing 6-1 in Barcelona. Emery was criticized for complacency, naive tactics, and not starting Angel Di Maria who was their star in the first leg. Regardless, this will be a new and difficult challenge.
Arsenal acquired Bernd Leno from Bayer Leverkusen, who will most likely be their number 1 option in goal. So what happens with Cech and Ospina is unknown, but one of them will probably go soon. They also got Swiss captain Stephan Lichtsteiner on a free transfer from Juventus and Greek Center-Back Sokratis Papastathopoulos from Dortmund. Both of them will most likely be starters, and will improve Arsenal's shaky defense a good amount. In midfield, Arsenal have also been weak over the last couple of seasons. Granit Xhaka has not been the answer as the holding midfielder, so Emery will probably look towards new signing Lucas Torreira of Uruguay to answer that call. He had a great World Cup and we will see if he can be the guy to solidify the midfield and protect the back 4. I'm not sure if Emery will play Mesut Özil as a Center Midfielder, because he usually likes playing higher in the number 10 role. So, right now it seems the only box to box creative Midfielder is Aaron Ramsey. In my opinion, he is just too inconsistent. You never know which Aaron Ramsey you are going to get. Up top is where Arsenal shines with Özil, Alexandre Lacazette, and the first full season of Pierre Emerick-Aubameyang at Arsenal. He is going to have to be very clinical if he wants to join the level of Agüero, Kane, and Lukaku as the best strikers in the league and in the world.
I trust that he will be good, but I think two players are going to be very key if Arsenal want to challenge for the title, Henrikh Mkhitaryan and Mesut Özil. Since Mkhitaryan joined Manchester United in 2016, he has had some moments of brilliance. However, he has not had a consistent run of games under Mourinho to really make his mark as a great player in the league. I think this season, he will be given that chance at Arsenal, so it will all be down to him to deliver.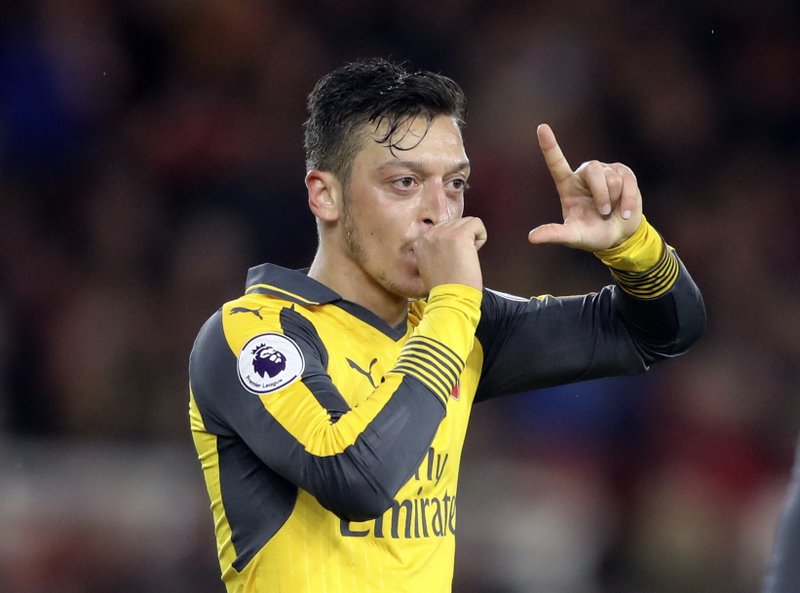 Now for one of the more controversial star players in the Premiership in Özil. In his five seasons at Arsenal, Mesut has had some good seasons and underwhelming seasons. He is one of those players that seems to try some games and then not try in others. On his day, he is absolutely unreal and one of the best passers and playmakers I have ever seen. The type of player that shows how much better he is than everyone else. But other days, he is a bystander that just looks ordinary and that he does not want to play. That led Arsenal fans to questioning his loyalty for the club. He quickly put all that to bed when he signed a contract extension, keeping him at the club until 2021. The 29 year-old still has some prime years left and in my opinion, this is his biggest season. After the recent controversy that forced him to retire from his national team, he now can focus solely on his club form and being the player we all know he can be. As much as I hate to say it, he is part of the reason Arsenal have been mediocre in recent years. He has no excuse this season. He will be the leader and main source of creating chances for the Gunners. If I am being honest, I am pretty confident in my predictions with the other top clubs. I think City and Liverpool will for sure be in the title race, and I am pretty positive Chelsea, United, and Spurs all will not win. However, Arsenal, I have no idea about. They could end up not even making the top 4, or winning the league. You just never know.
Now for my favorite team, Chelsea. Last season we finished in 5th and it was quite frankly, the position we deserved. The team was average apart from a couple of players. I can say with confidence, I know who the 3 best players on our team are, Cesar Azpilicueta, N'golo Kanté, and Eden Hazard. You can throw Willian in there as a fourth, but apart from them, they were not playing nearly good enough to win the league, or even make the top 4.
My favorite manager I have ever had coaching any of my favorite sports teams, was sacked. Antonio Conte won the Premier League and the FA Cup in his two years in charge of Chelsea. I do not think it was his fault we didn't qualify for the Champions League, but Roman Abramovich has a history that I am starting to get sick of. I like how the man only accepts success, but it is unfair to the manager for me, and makes things hard on the players to constantly switch as well. Maybe he was unhappy, maybe his relationship with some players was not great, but for now we do not know. But what I do know, is that I had never seen anyone like him. His passion, excitement, celebration, and pure genius I experienced in that 2016-2017 season was unbelievable. I watched 37 out of 38 full league matches that year, and I had never seen such a tactically disciplined Chelsea team. His system changed everything and for that, Chelsea fans are eternally grateful.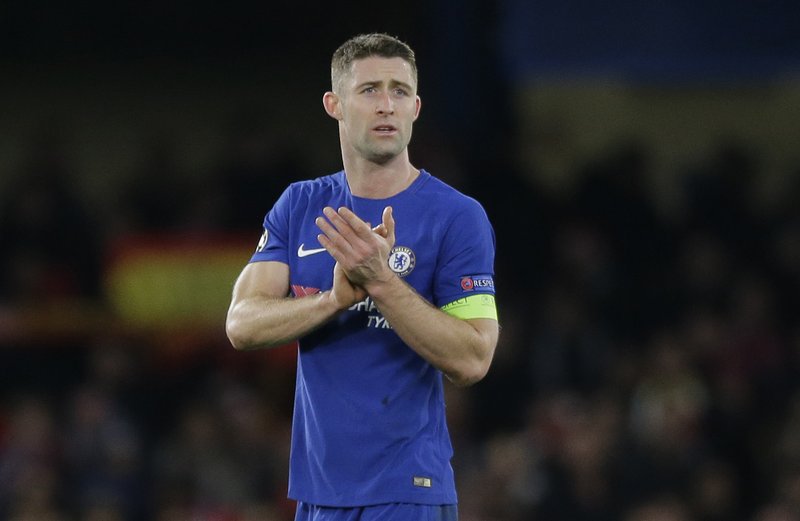 Now that the Conte mourning is over, it is time to see what this 2018-2019 Chelsea team looks like. Former Napoli manager Maurizio Sarri takes over as the new Chelsea boss, and will bring his attacking tactics to Chelsea. This should be an interesting change for the players and the fans, because with Mourinho and Conte a lot of the time, it was shut it down and be well organized to win. This could be more fun and beneficial for players like Morata, Fabregas, and especially Willian and Hazard. But a new manager will not be enough. For the first time, I saw a player force their way out of Chelsea when they were wanted. Thibaut Courtois refused to show up for training because he wanted to return to Madrid so badly. I understand you want to be with your kids, but he pretty much lied and said he would comply with his contract. Sky Sports reported that he said this to Belgian newspaper Het Laatste Nieuws, "All options are open for me, I may also stay at Chelsea. People always complain that players don't comply with their contracts, but maybe they do. I don't think they will keep someone with my qualities on the bench, even if I don't sign. I will go back and see what they want and how they say it." So I appreciate what he has done with the club, but I am not his biggest fan anymore. I will not be rooting for him to fail, but I just feel he disrespected the club a bit. He said that, and then forces his way out 6 days before the season starts.
Luckily, we got a new young goalkeeper by the name of Kepa Arrizabalaga. Kepa became the world's most expensive goalkeeper when Chelsea bought him earlier this week for 80 million euros. He was featured in Spain's World Cup squad as a backup for David De Gea, and was Athletic Bilbao's first choice the last two seasons. I have not seen him play much, so I am just hoping the 23 year old can turn out to be something special. The fact that he is already playing for Spain is awesome, but can he live up to the price tag? We will find out shortly.
Other than that, I do not know if our defense is good enough. I would like to see David Luiz possibly getting back in the mix, but besides Azpilicueta and Rüdiger, I do not know if any of the others are good enough to get us top 4 this season. It is going to be awesome to see how new signing Jorginho does. His role will probably be similar to Matić, as the holding midfielder next to the incredible N'golo Kante. N'golo should be on a high after the amazing World Cup he had with France.
Now, for the more creative center midfielder it will be between Cesc Fabregas and Mateo Kovačić, who Chelsea just signed on a one year loan from Real Madrid. Fabregas looks a bit past it, and I would say is more of an impact substitution to help the team score. But will Mateo be ready to be a starter on Chelsea and get us into that top 4? Will he be better than Fabregas? I was expecting to see more of him with Croatia, but he was not a regular starter.
The area I am least confident about is the striker. At the moment, we have to choose between 3 strikers that are about the same level. At least that is how it looked last season. Michy Batshuayi, Olivier Giroud who just won the World Cup as a starter, and Alvaro Morata. The starter is going to be Morata and I agree with that decision, but this is it. If Alvaro does not perform again this season, it is over for him at Chelsea. We were hoping he would continue developing into one of the world's best strikers. Well to do that, he is going to need his confidence back, and I'm optimistic he will improve in his second season in the Premier League. The guy has crazy potential, and there is a brilliant technical player in there somewhere. Giroud will be a good guy to bring off the bench, as will Ruben Loftus-Cheek who is back from his loan spell. He impressed me in the World Cup for England.
Overall, the biggest thing that can get us top 4 and most positive thing about our offseason, was that we held onto Willian and Eden Hazard. There were a lot of rumors that one was headed to Barcelona or Real Madrid, and I do not think they would have been opposed. I can not even blame them. They have put in great season after great season the last 5 years for Chelsea and deserve to at least play in the Champions League. But they have a contract to honor, and thankfully the club realizes how important they both are. These two did not pull a Courtois and force their way out. The question will be how committed they are on the pitch. Chelsea said, if you are not paying 200 million for Hazard, then you are not getting him. If you have read any of my previous pieces, you know how good I think that man is. I was fully convinced he was gone, but it seems I may be thankful enough to see another season of that man wearing Chelsea blue.
At the end of the day, there are question marks all over with Chelsea this season. But as a fan, I am optimistic and believe we have N'golo Kante and Eden Hazard. Two players at the height of their careers, after great World Cup performances, that would get into any starting 11 in the world. If the rest of the team just follows suit and play well, those two can carry us big places. The road to the title begins!!
Honestly though, I believe City repeats and Liverpool finishes second. It will come down to the last 2-3 weeks this time however. I know there are other teams that did big things in the transfer market like Everton, Fulham, or Wolves, but this was intended for discussing who will actually win the league. I do not see another Leicester City happening this season. Other than that, I have no idea. It is going to be a fun season.
Sources
1) "Chelsea's Thibaut Courtois says 'all options are open' as he considers his future". Sky Sports. July 15 2018. http://www.skysports.com/football/news/11668/11437799/chelseas-thibaut-courtois-says-all-options-are-open-as-he-considers-his-future