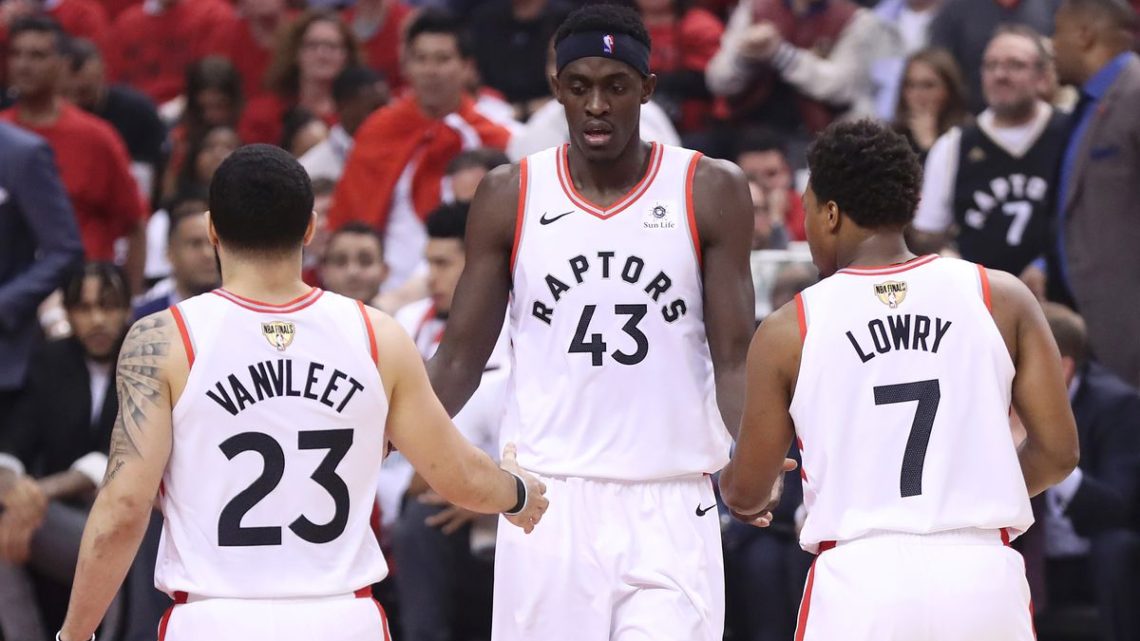 Toronto Raptors 2019-2020 Season Outlook
October 14, 2019
As the NBA season continues to draw nearer, our team by team offseason analysis rolls into the home stretch. This time around we will be taking a closer look into the summer that was for the defending NBA Champion Toronto Raptors.
Key Additions: Rondae Hollis-Jefferson, Stanley Johnson, Cameron Payne
Key Subtractions: Kawhi Leonard, Danny Green, Jeremy Lin
Draft: Dewan Hernandez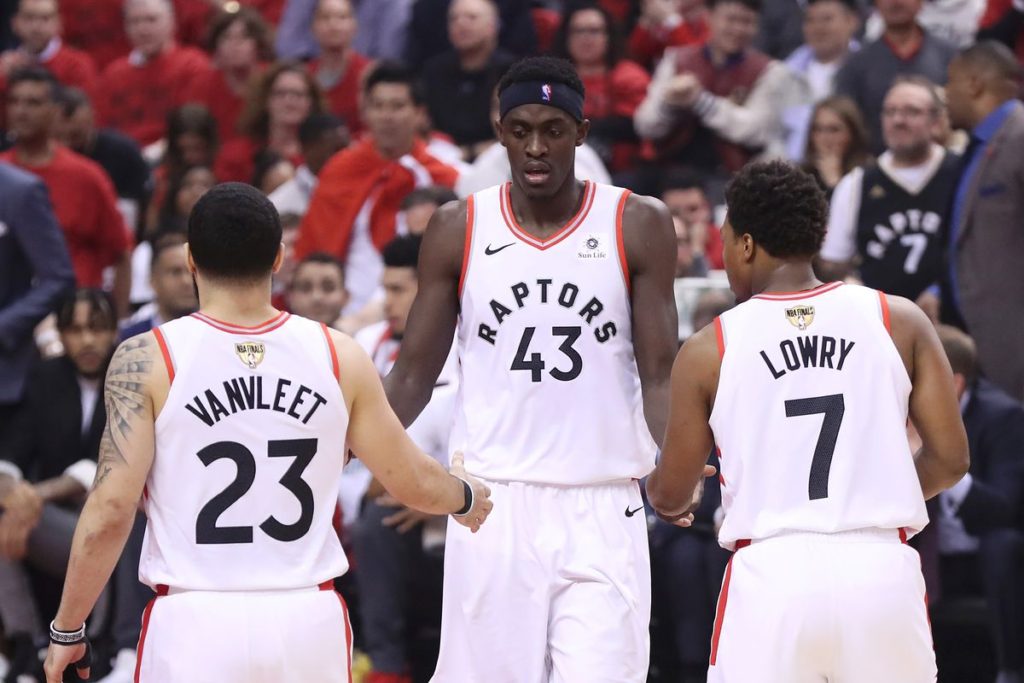 The Raptors are on cloud nine heading into the 2019-20 season, and rightfully so, the franchise is coming off of its first NBA Championship in their relatively short history. However the future in Toronto is murky, superstar forward Kawhi Leonard, who was acquired from the San Antonio Spurs on an expiring contract has left for the Los Angeles Clippers. In addition to Leonard's departure guard Danny Green who was also acquired in that deal with the Spurs, left for the Los Angeles Lakers. These are two huge losses for the Raptors for obvious reasons. The Raptors likely don't reach the finals period without Leonard and Green, so their departures will surely be felt. Replacing those two is going to be the key to Toronto making another playoff run, and so far there hasn't been much done in the way of replacing them. Now obviously Kawhi is a top five player in the league so replacing him is basically impossible, however there doesn't seem to be much of a plan in trying to make up some of his production. Forward Pascal Siakam did burst onto the scene as a potential star, but he has never been the focal point of an offense at this level and relying on him to be the number one option seems like a stretch at this point in time. With that being said, Siakam has a boatload of potential and has all the skills to be an elite scorer in the NBA, but Raptors fans should have some patience with him this season because there will definitely be some growing pains in what should be a much more prominent role than he had last season.

As far as outside additions go, the Raptors were fairly quiet. They made a few small signings that should help to solidify their bench. Toronto picked up former Nets wing Rondae Hollis-Jefferson, as well as former Pelicans guard Stanley Johnson, and journeyman guard Cameron Payne. The two pickups that stood out the most are Hollis-Jefferson and Johnson, because let's be honest, Cameron Payne isn't very good. The Raptors are getting a solid wing defender with Hollis-Jefferson. He's a player that has the athleticism to guard multiple positions on defense, and while his offensive game still needs some work, it is good enough for him to be an acceptable option off of the bench. Stanley Johnson is a very solid pickup for the Raptors for a few reasons. For one, he can hold his own on the offensive end, making him a solid option as the third point guard behind Kyle Lowry and Fred Van Vleet. In addition to this Johnson is also a veteran and can fill a type of leadership role in the Raptors locker room.

Toronto didn't do too much in the draft. The Raptors only had one pick this year and it sat at 59th overall, so obviously not much was expected there. With this pick Toronto took Miami forward Dewan Hernandez. At 6'10" Hernandez could add some great size to the Raptors front court. I wouldn't expect him to play any real role on the team this season as Toronto has a pretty solid front court, and being drafted second to last doesn't often translate to instant impact, especially when the team that drafts you are the defending champs.
Final Outlook on the Toronto Raptors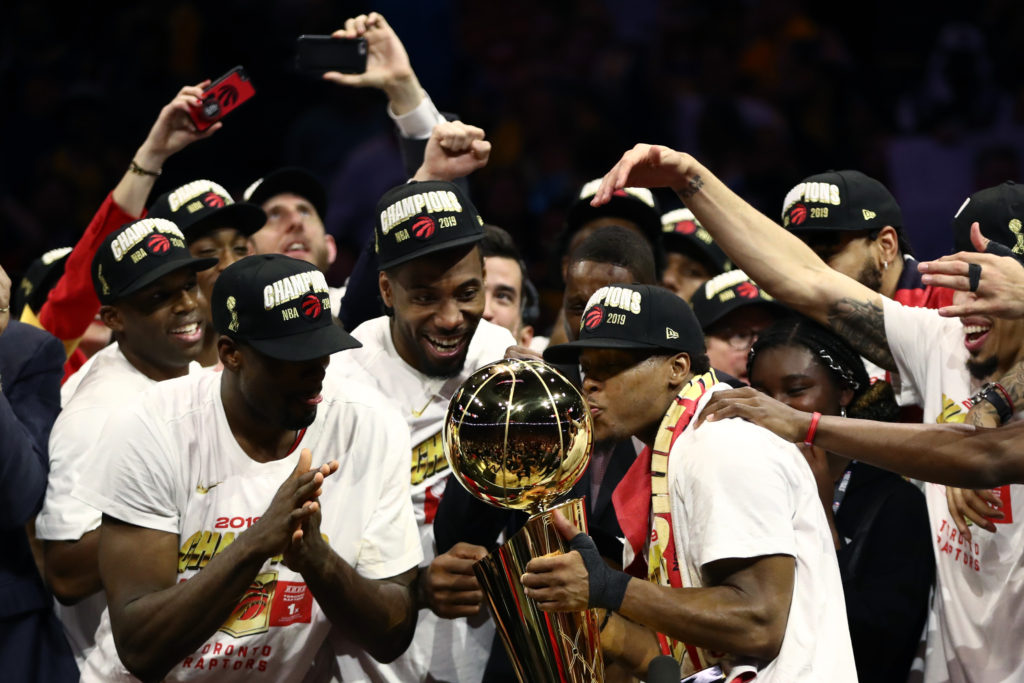 The expectation surrounding the Raptors for this season is that they should take a step back. It's hard to argue that point when you look at the massive losses they sustained over the summer. Toronto will be leaning heavily on Pascal Siakam to step up and being the driving force behind the offense, while players like Kyle Lowry and center Marc Gasol will need to be consistent as second and third options on offense. Overall fans should expect the Raptors to continue to be a good team in the East and be right in the playoff mix. Predicting their season is definitely tough, but a regular season record in the neighborhood of 47-35 with a trip to the Eastern Conference Semifinals seems fair all things being considered.