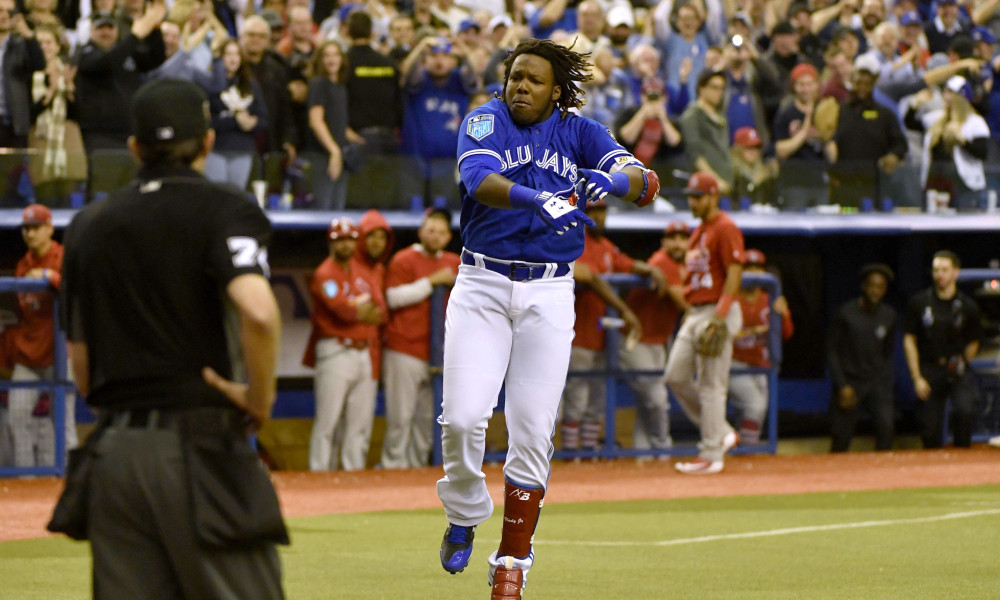 Toronto Has a Stud and They Can't Use Him
June 24, 2018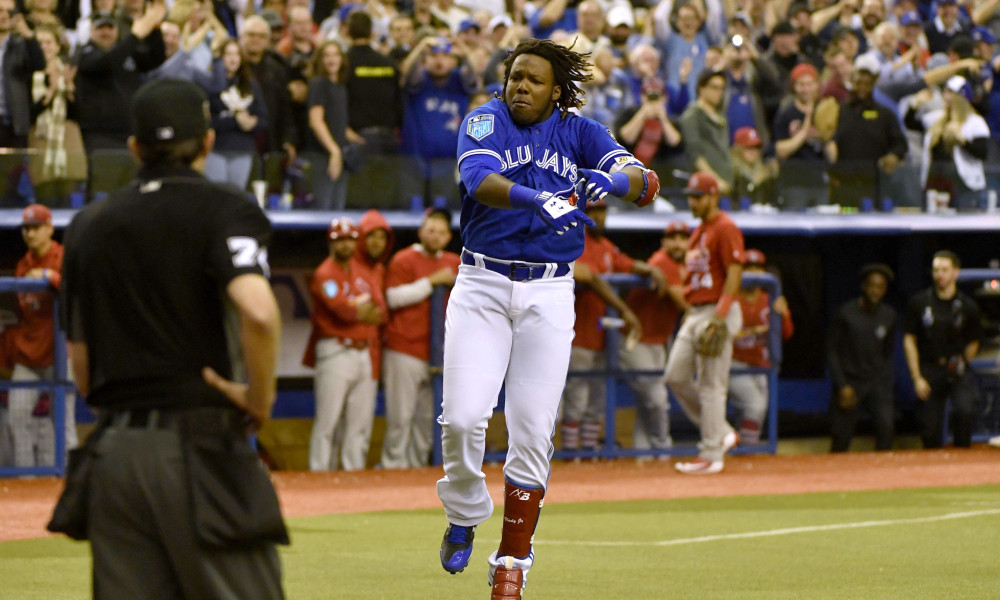 The Toronto Blue Jays are currently sitting at 35-41 which is 16GB from the first place New York Yankees.   In need of a spark without Josh Donaldson due to a calf injury, the boost they need is Vladimir Guerrero Jr.    He can single handedly give the Blue Jays a jump at the plate and really help this team become competitive again.  The only reason he hasn't been called up is because he has been sidelined with a knee injury.
   He is due to return in a week and get back to what he was doing at the plate.  Vlad, son of MLB Hall of Famer Vladimir Guerrero, had been dominating through 53 games before injuring his knee.  The #2 prospect in the MLB is hitting .407 with an OBP of .457, a SLG of .667 and sports a dominating 1.124 OPS with the AA Fisher Cats.  He has also hit 11 home runs and batted in 55 runners. He was on pace to be moving his way through the organization and the craziest part of it all is that he is only 19.  Most players take until they are 22, 23 or 24 before they make the MLB and Vlad is moving at an extremely high rate. I'm sure a lot has to do with having a great hitting coach growing up with his father.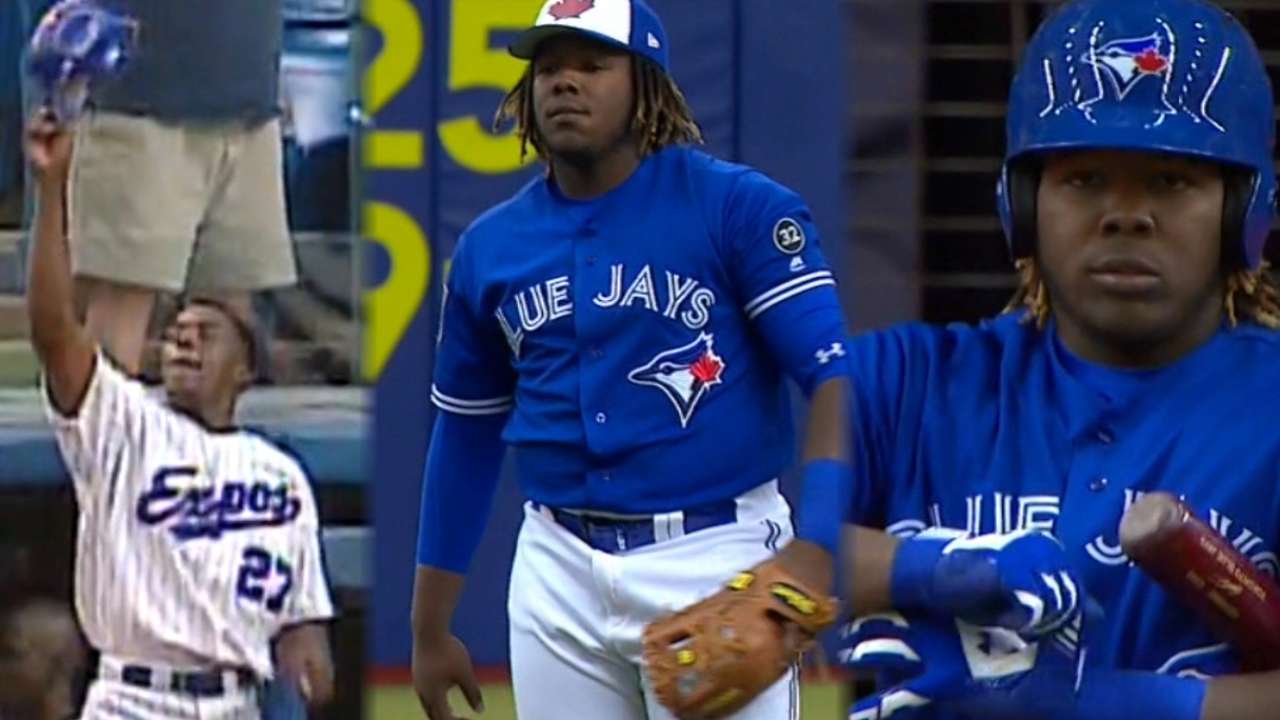 His father, Vladimir Guerrero Sr. was one of the greatest guys to ever step into the box.  Vlad Sr. was a career .318 hitter and hit a career 2590 hits with 449 of those coming via the long ball.  Vlad Jr. has been tearing it up in AA and I'm sure once he returns he will be brought up to play some AAA ball shortly after in the hopes of playing baseball in Toronto down the stretch.  Guerrero is an exceptional fielder as well as he has only made 5 errors so far this season on 110 chances, giving him a .955 fielding percentage.
  Vlad is an extremely talented prospect and one of the best that I have seen ever come through the minors.  His swing is a thing of beauty and he squares up the ball like very few do. He has the most potential out of any prospect currently as he is so young and already beautifully developed.  The Blue Jays signed him at the age of 16 and he has been doing great in their system ever since then. I am extremely excited to see him in the MLB and can't wait to see him succeed.
Written by Nick Kazandjian