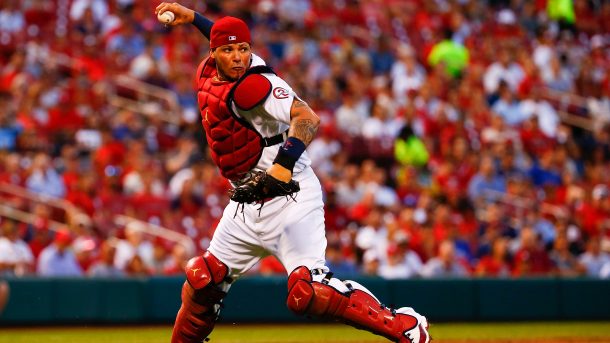 Top 10 Catchers of the Last Decade
December 10, 2019
By: Justin Raley, Head Baseball Analyst
This past decade has featured some incredible players. With this series, I'm going to be diving into the 2010s and trying to put together the Top 10 players from each position. We are going to start with catcher. There are some parameters in order to qualify and other rankings I used to put together my list. This will be pretty much the same for each position as far as statistics goes. To put together these rankings, I looked at 8 different stats. These stats (no particular order) were: batting average, slugging percentage, OPS, hits, doubles, home runs, RBIs, and WAR. To qualify for this list in the catcher position, the player had to have logged a minimum of 670 games caught. This stat disqualified Joe Mauer who hasn't caught much in the last 8 years and Gary Sanchez who hasn't been in the league long enough to accumulate the amount of games caught. Each edition of the rankings will start at 10th best and work its way to the best catcher of the decade.

10. Kurt Suzuki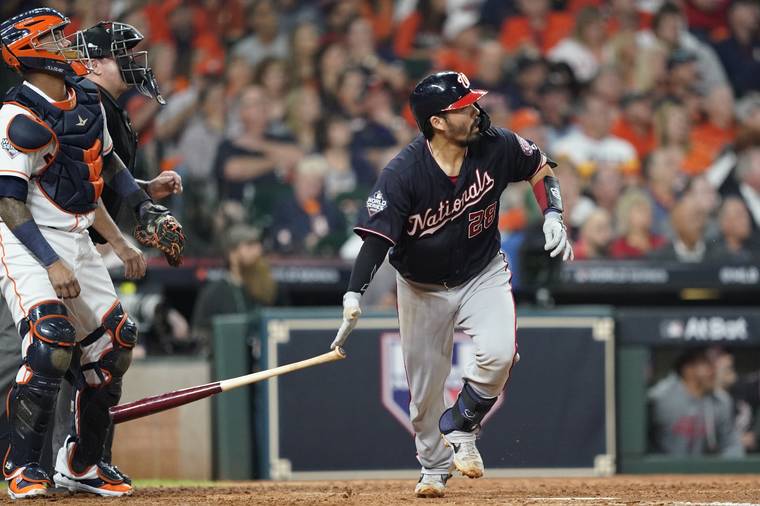 There are a few names on this list who qualify as pure team guys. Kurt Suzuki is one of those guys. He hasn't been on the same team for an extended period of time, and he doesn't put up mind-boggling numbers. However, he just gets it done. He's fifth in hits and RBIs since 2010 among my qualifications. He is a career .259 hitter with a .708 OPS. Like I said, nothing that blows your mind, but solid. He has gotten better with age and presents a reliable, veteran presence behind the dish.

9. Wilson Ramos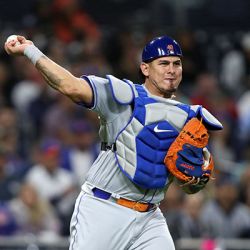 Ramos spent the majority of the decade (2010-2016) with the Washington Nationals. Since then, he has split time in Philadelphia and New York with the Mets. He ranks in nearly every one of the qualifying categories. He's a career .275 hitter which is good for 4th among qualified players. He ranks in the top 10 in hits, home runs, RBIs, batting average, slugging percentage, and OPS. He finished fourth in the Rookie of the Year in 2010 and was an All-Star in 2016 and 2018. His best season of the decade came in 2016 where he won a Silver Slugger hitting .307 with 22 home runs and an .850 OPS. He doesn't get the love he deserves and that is why I'm showing him some love at number 9 on the list.

8. J.T. Realmuto
J.T. has only been in the league since 2014. Even though he's behind four years, that doesn't mean his stats aren't up there with some of the best catchers this decade. He's a 2- time All-Star, a 2-time Silver Slugger, and a Gold Glove winner. He has gotten better and better each season and has easily established himself as one of if not the best catcher in baseball. Among the qualifying stats and players, he ranks 3rd in slugging percentage, 3rd in batting average, and 10th in WAR. You can look for J.T. Realmuto to continue his dominance into the next decade.

7. Yasmani Grandal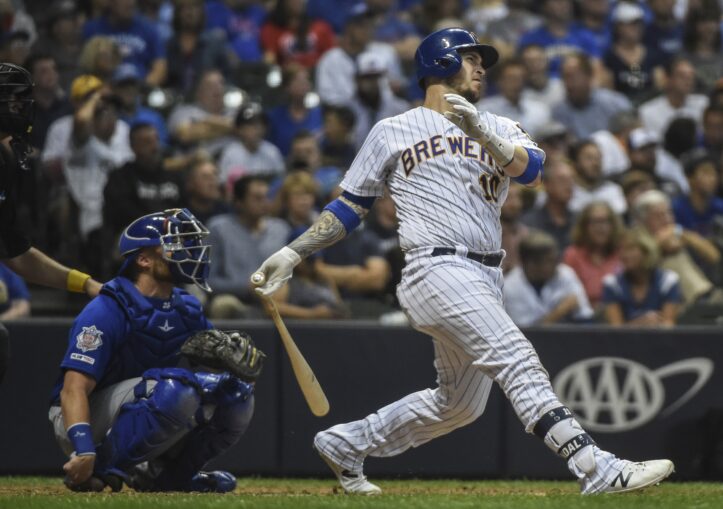 Yasmani Grandal is another player who started just a little later than some of the other guys on this list. Grandal entered the league in 2012. He is a 2-time All-Star, and he has become one of the games premier offensive catchers. Of the qualified stats and players, he ranks 3rd in home runs, 10th in RBIs, 4th in slugging percentage, 6th in WAR, and 2nd in OPS. Aside from a sour Dodger postseason memory, Grandal has been a solid defensive catcher to go along with a great bat. After signing a multi-year deal with the Chicago White Sox, it'll be interesting to see how Grandal's offense carries to the south side.

6. Russell Martin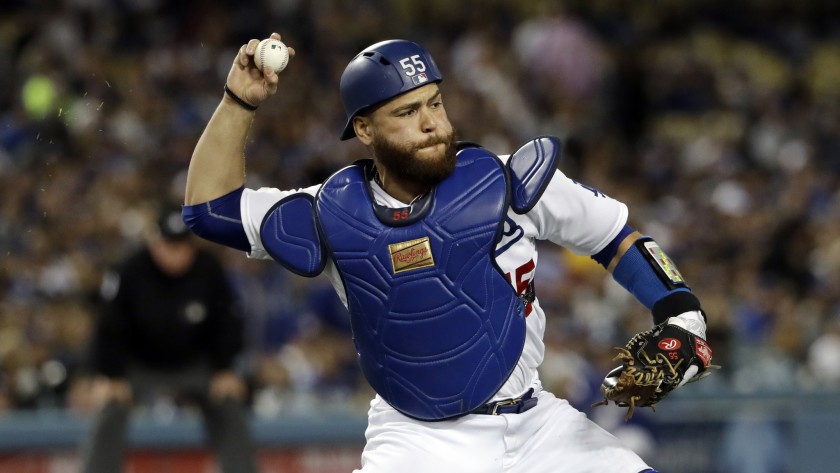 This could come as a surprise to some of you reading this. However, Russell Martin has been a great catcher this decade. He's been around since 2006, but he has continued to perform until a shortened 2019. Since 2010, he's been an All-Star twice and finished in the top 15 of the MVP voting in 2014. You may not think of Russell Martin as a perennial player. He just fits the team guy, leader, and catcher profile. During the 2010s, he was exactly what you wanted in a catcher. He can hit pretty good too. Among the qualified players, he is 2nd in home runs, 4th in WAR, 8th in doubles, 9th in RBIs, and 9th in hits. Not to mention, the guy tends to be in the playoffs.

5. Salvador Perez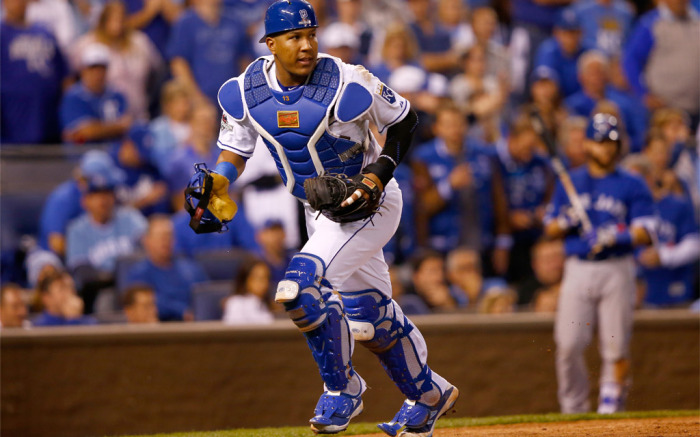 This is where the list got difficult to rank. Salvy was the backbone of the back to back American League Champion Royals in 2014 and 2015. He controls a pitching staff exactly how a catcher should. He is a huge leader and exactly who you want commanding your young pitchers. Since entering the league in 2011, he's been a 6-time All-Star, a 5-time Gold Glove winner, and won a World Series in 2015. The guy can hit pretty well too. He ranks 3rd in home runs, 5th in slugging percentage, 5th in doubles, 6th in hits, 6th in RBIs, and 9th in batting average. It's a shame he missed the 2019 season, or he could've been higher on this list.

4. Jonathan Lucroy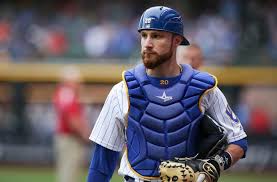 5, 4, and 3 were the toughest order to rank. Lucroy had an excellent early decade. That has since changed as he's struggled in 2018 and 2019. That doesn't erase his early decade success though. He's a 2-time All-Star. Since entering the league in 2010, he ranks 3rd in hits, 3rd in doubles, 3rd in WAR, 4th in RBIs, 5th in batting average, and 10th in OPS and home runs. He was an offensive machine throughout the 2010s and that is what made him tough to place in this list. However, it looks like he's starting to slow down as 2019 was a rough year in Anaheim for Lucroy.

3. Brian McCann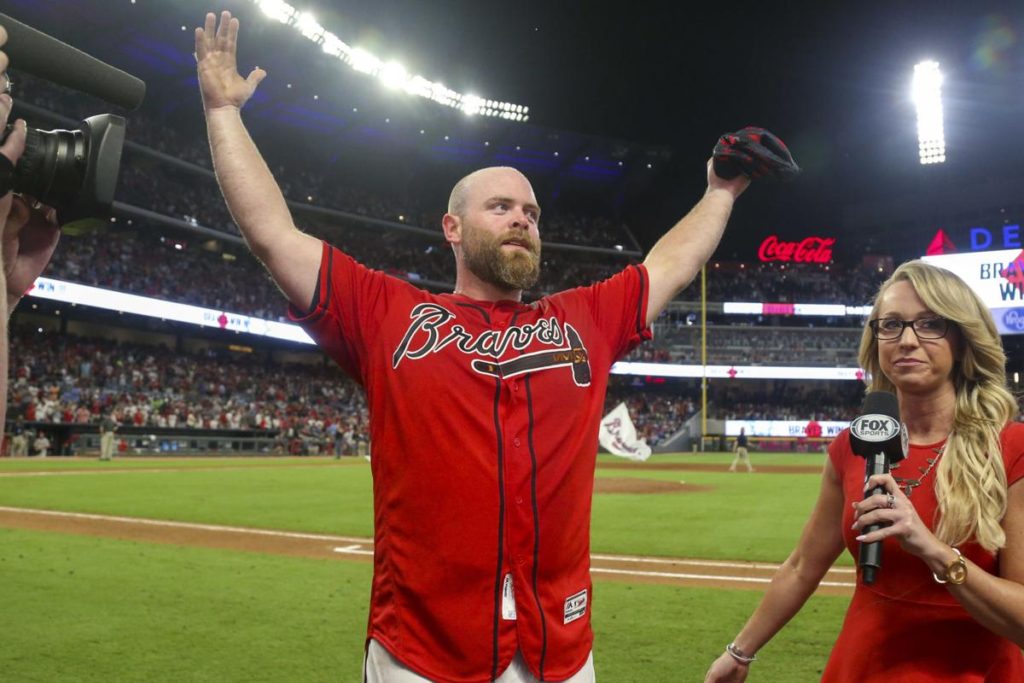 It is a shame for BMac that this decade has catchers like Buster Posey and Yadier Molina because he is a one of a kind player. Player, not just catcher. If this list went back to 2006, McCann would be number 1 with ease. His best years were 2006-2013 with a run that featured 6 straight All-Star appearances. However, he has been a great catcher and easily a top 3 catcher this decade as well. He has been an All-Star 3 times and won 2 Silver Sluggers since 2010. You can also throw in a World Series title in 2017. Among the ranking statistics, McCann ranks 1st in home runs (it isn't even close), 3rd in RBIs, 4th in hits, 5th in WAR, 7th in slugging percentage, and 8th in OPS. McCann is on his way to Cooperstown, and it wouldn't surprise me if he is a first ballet election.

2. Yadier Molina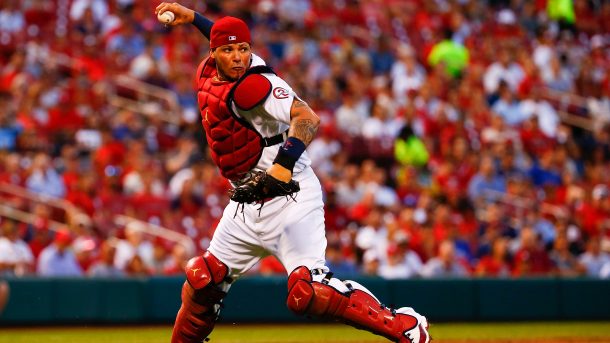 I can already here all of the angry Cardinals fans. Yadi is better than Posey. The answer is no. Yadier Molina is the second-best catcher of the 2010s. I'm not saying that with any disrespect either as we are talking about a first ballet Hall of Famer. He is the backbone of the Cardinals organization. He is the epitome of what you want as a catcher. It doesn't get any better from a leader standpoint. It is tough to find a better defender as well. He broke into the league in 2004. Obviously, we are only looking at stats back to 2010. Since then he has been an 8-time All-Star, an 8-time Gold Glove winner, and won a World Series in 2011. Offensively, Yadi has fallen in the last couple years. However, he still ranks 1st in doubles, 2nd in hits, 2nd in RBIs, 2nd in batting average, 2nd in WAR, 6th in OPS, 9th in slugging percentage, and 9th in home runs. He broke into the league in 2004. If this list went back that far, he would be in a serious fight with Brian McCann to find out who sits at the top. That doesn't take away from an incredible decade of baseball and a Hall of Fame career.
1. Buster Posey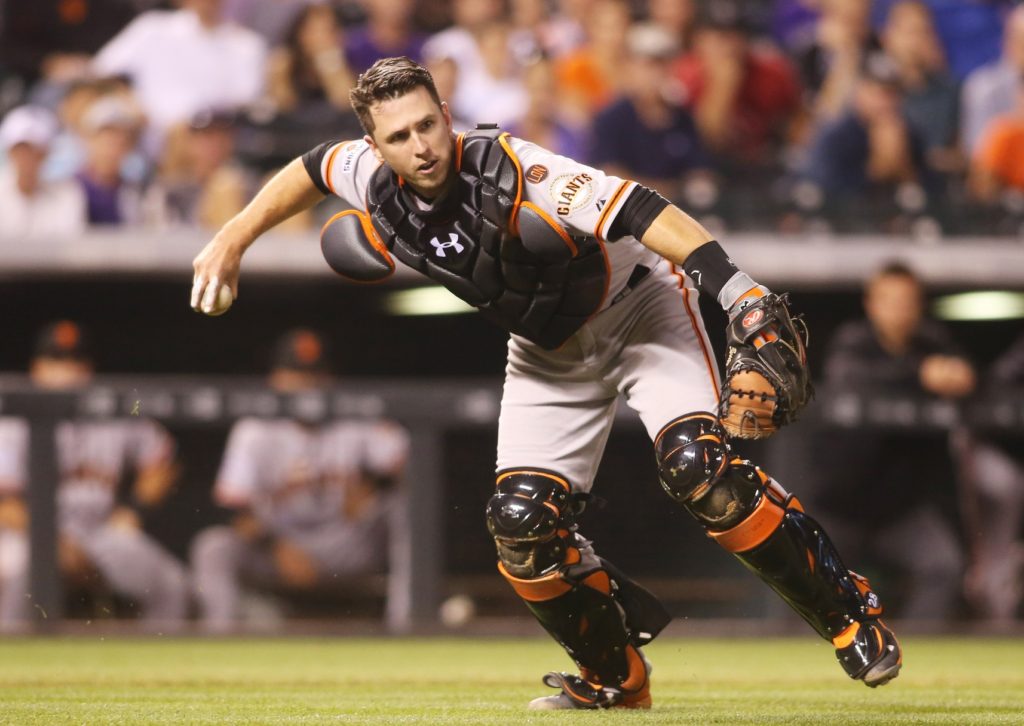 Again, this is going to cause some anger. I just can't ignore the pure dominance that Buster Posey has shown since 2010. His first qualifying year in the big leagues was in 2010. He didn't do anything special besides take home the Rookie of the Year (please understand the sarcasm). Since that year, he has been a 6-time All-Star, won a Gold Glove, won an MVP, and won the World Series 3 times. He ranks 1st in hits, 1st in RBIs, 1st in batting average, 1st in OPS, 1st in WAR, 2nd in doubles, 2nd in slugging percentage, and 5th in home runs. There isn't really anything else that needs to be said. Pure dominance.