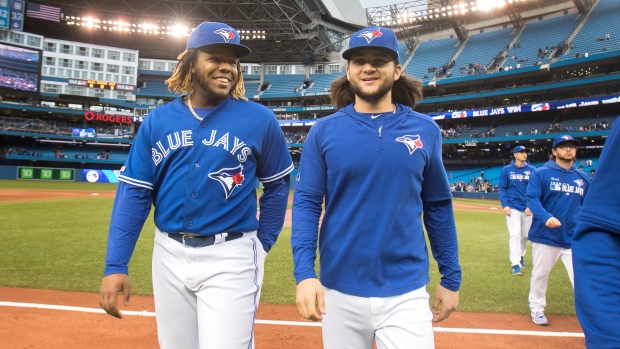 The 2023 World Series Champion Toronto Blue Jays
November 6, 2019
By: Dave Furtado
There's a team in the American League East on the precipice of exploding. A team with an absolutely loaded farm system and a core of young position players that likens itself to the Houston Astros. This club has been patiently biding its time waiting to return to prominence in a division dominated by big market teams. So with that being said, no it's not the Boston Red Sox, and it isn't the New York Yankees either. This club is none other than the Toronto Blue Jays, and they're on the rise.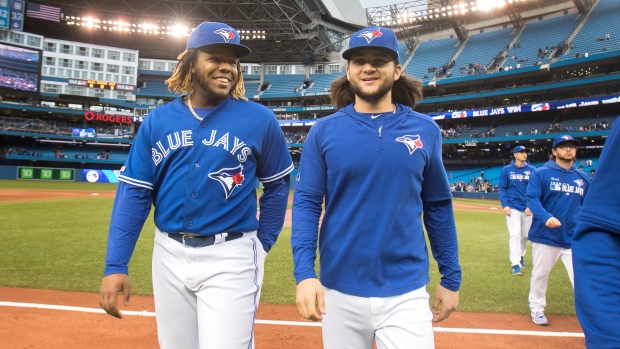 The Toronto Blue Jays are entering the final stages of a rebuild similar to that of the Chicago Cubs, Kansas City Royals, and the Houston Astros. The last time we saw the Blue Jays in any sort of competitive situation was when they took back to back trips to the ALCS in 2015 and 2016. Those days are long gone and the franchise has acknowledged as much. Gone are the days of Jose Bautista bat flips and the highlight reel Kevin Pillar catches in center field. Jays fans now have a new collection of superstars to get behind. Whether it's the vaunted bat of Vladimir Guerrero Jr. or the dynamic talent of Bo Bichette, there is plenty to be excited for in Toronto. This team is on the rise and they'll be putting the rest of the league on notice sooner rather than later.

How They Got Here
This rebuild didn't happen overnight, so let me paint a picture of how the Jays went from the oldest team in baseball to one of the youngest in the span of four seasons. It began in the summer of 2015 when then General Manager Alex Anthopolus, made what very well could be the greatest move in the history of the franchise. You may remember that summer as the one where Anthopolus loaded up, trading prospects for David Price, Troy Tulowitzki, Latroy Hawkins, Ben Revere and Mark Lowe. However it was a much smaller move that changed the trejectory of the Blue Jays. Anthopolus dealt highly touted prospect Tim Locastro to the Los Angeles Dodgers for international bonus pool money. Doesn't seem like a big deal at first glance right? Well Anthopolus then used this extra money to sign a 16 year old slugger from the Dominican Republic by the name of Vladimir Guerrero Jr. The 2015 season may have been his last with the Blue Jays, but to sign Guerrero Jr. was a massive move and will likely wind up being his legacy in Toronto.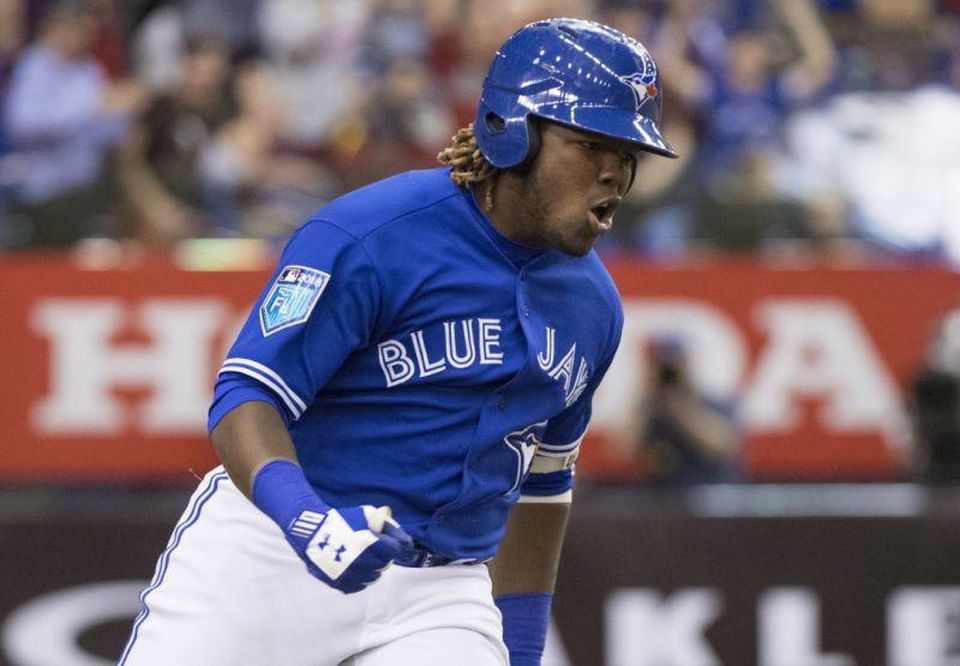 In 2016 the Blue Jays hired former Indians General Manager Ross Atkins to be their GM while naming former Cleveland executive Mark Shapiro as their CEO/Team President. Blue Jays fans probably know how out of touch Atkins and Shapiro can be with the fanbase at times, and some of their signings and trades are puzzling to say the least. Despite their shortcomings, there are few executives in baseball who are as good as finding and devloping players as they are. Some notable names to Atkins/Shapiro's resume include Jose Ramirez, Francisco Lindor, and Jason Kipnis. This ability to draft and develop was immediately felt in the 2016 MLB Draft. Toronto drafted 6'7" righty T.J. Zuech out of the University of Pittsburgh in the first round, and he has since reached the MLB level proving he can at the very least be a mid rotation starter. Their crown jewel of this draft came when Atkins pulled the trigger on a high school shortstop from Florida at 66th overall. This shortstop was Bo Bichette. In addition to Bichette Toronto selected Notre Dame infielder Cavan Biggio at 162nd overall. Biggio has since proven himself to be the baseball equivalent to a swiss army knife, playing several positions and displaying good speed, power, and plate discipline.

The talent evaluating excellence didn't end here however. In 2017 Toronto took JUCO product Nate Pearson in the first round. Pearson has since catapulted up prospect rankings around baseball and finds himself on the doorstep of the big leagues. His fast rise can be credited to his wipeout slider and his blazing fastball that has been clocked upwards of 103mph. Toronto also made a solid trade later in this season sending veteran left hander Francisco Liriano to Houston in exchange for outfielder Teoscar Hernandez. Hernandez has been rather incosistent so far with the Jays but the upside on him is phenomenal. He possesses borderline elite power, it is just a matter of cutting down on the swing and miss in his game. 2019 brought even more good fortune in the draft department. Toronto had the 11th pick and took West Virginia right hander Alek Manoah. Manoah looked dominant in his time in the low minors this past summer and it seems like he'll be on the fast track to the majors.
What's Next for the Blue Jays
The Blue Jays have built the core of this team from the ground up. They are incredibly young having had up to seven rookies in the lineup at times last season. Toronto still has more prospects on the way as well with Pearson and Manoah well on their way to making it to the majors in the next year or two. If there is an area of focus for the Blue Jays it is definitetly on the pitching staff, but with Pearson possessing ace type stuff it is very possible that the Jays have less work to do in this area than initially thought. Spending a little money this offseason on starting pitching will go a long way in whether or not this team competes in 2020 and beyond. In addition to pitching bringing in a lefty power bat would benefit the Jays lineup immensley. As it currently stands Toronto's biggest power threat from the left side is first baseman Rowdy Tellez, who while decent, is really incosistent. It would behoove the club to find another lefty power hitter to compliment Tellez for the future. One name that comes to mind for this upcoming winter is Mike Moustakas. He's a reliable lefty bat who is also versitile in the field. Giving him a contract also shouldn't break the bank for the Jays.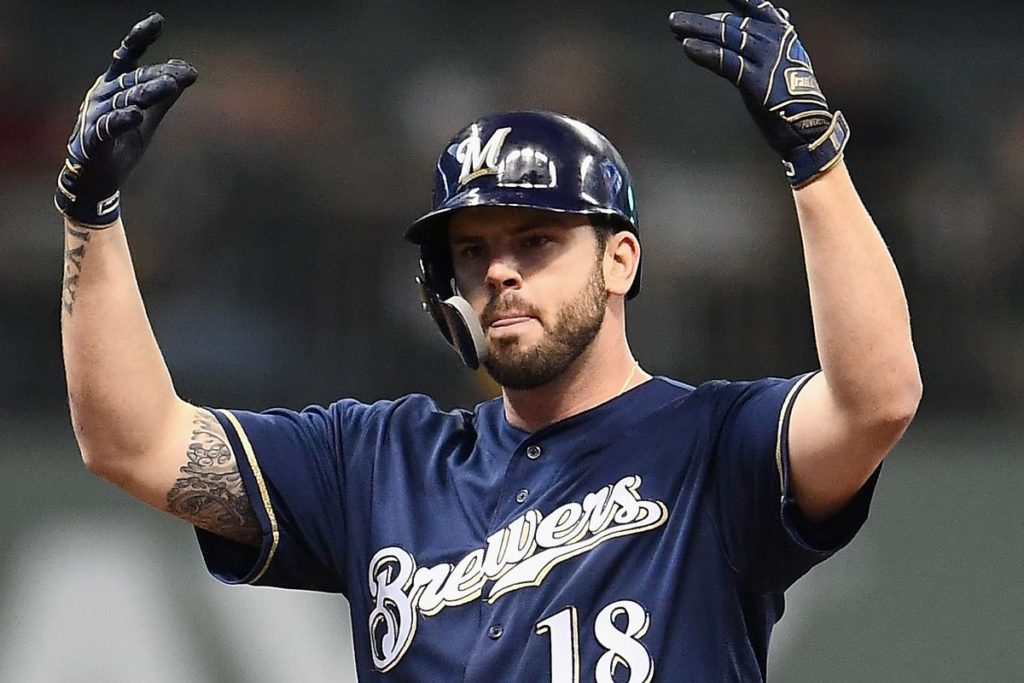 Setting the Timeline for a World Series
You're probably wondering at this point why I chose 2023 as the year the Blue Jays break through. Well it wasn't just an atribrary number that I came up with. I looked over the Jays prospect pool and who could make and impact and when as well as accounting for the young talent already with the big club and how long they could take to fully adjust to performing on the Major League level. 2023 is the year that it will likely all come together, and when I say that I don't mean that they'll be bad for the next three seasons and then turn it around on a dime. Blue Jays fans should expect a slow rise similar to Kansas City or Houston, showing signs of being close, but just not being quite there yet. As far as specifics I fully expect the Blue Jays to make a serious jump next season playing at least .500 baseball and at best pushing for a Wild Card spot in the American League. I think in 2021 and 2022 when the core of Guerrero Jr., Bichette, Biggio, and Lourdes Gurriel Jr. have several seasons under their belts is when fans will see this team begin to make noise in the playoffs. 2023 just so happens to be the 30th anniversary of Joe Carter's home run and the last Blue Jays World Series Championship, and the way that things are trending it will be the year they win their third in club history.