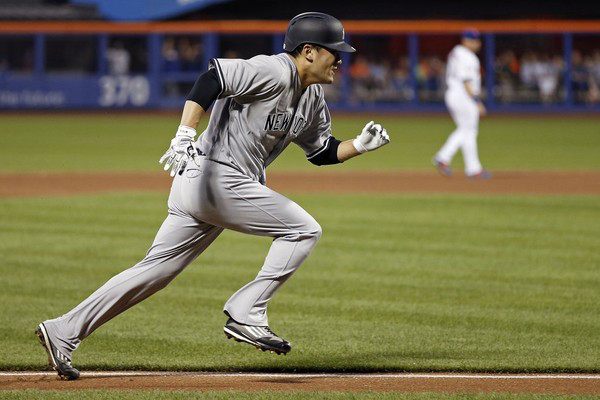 Why the Game of Baseball is About to Change Forever
June 15, 2018
By Matt Loehle, Senior Baseball Analyst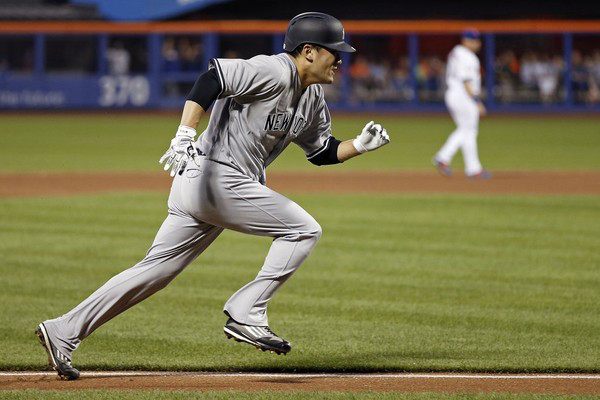 A week ago, Masahiro Tanaka tagged up on a sac fly during the Subway Series with the Mets. He scored, but somehow pulled both (?) his hamstrings in the process. The dual mild strains are expected to sideline the Yankees #2 starter for "weeks", leaving the AL powerhouse vulnerable. The pitching staff was already a weakness for the Yanks, and Tanaka's injury only exacerbates the problem. This injury, however, could mean a whole lot more than just some Triple-A guy getting a few spot starts. It's got the potential to really shake up the league, both for this season and the future of baseball.
First off, Tanka's injury is a killer for the Yankees. It could not come at a worse time. Their feverish divisional race with the Red Sox is expected to be decided by a few games when it's all said and done. These are probably the two best teams in baseball, so being stuck in the same division is just bad luck (except for entertainment purposes). The Sox and Yanks have been jostling atop the standings for the whole season, with the margin of error being very slim. Losing your number two starter in the middle of the summer – even if he only misses 4 or 5 starts – will be costly. The Red Sox haven't really shown any signs of slowing down, so the Yankees have to put more pressure on Domingo German to win his starts. Maybe he can win a couple (give the man credit, he was dirty last time out), but like I said, wins are at a premium in the AL East. What happens when the losses that come from Tanaka's spot in the rotation end up costing the Yankees the division? Even if they win 95+ games, they could still find themselves in a one-game wild card. Anything can happen in baseball, especially in the Wild Card round. If the Yankees find themselves being upset by the Mariners in the Wild Card, you better believe I will be re-posting this article and pointing to Tanaka's injury as the stroke of bad luck that cost the Yanks their season.
The Yankees front office has to be looking around the league right now, probing for potential trades. Tanaka's injury has highlighted the lack of depth in New York's starting pitching, and it might spark the kind of deal needed to make them more formidable. With New York's current decimated rotation, we are talking about a big-time trade in the works. In order for them to be a viable contender deep in the playoffs, they need a better rotation. Jordan Montgomery is out for the year. Luis Cessa is out with an oblique injury. Sonny Gray has reverted to the bad, 4.81 ERA version of himself. There's nobody that the Yankees can feel really comfortable with routinely trotting them out to the mound, especially in a big-time playoff game. Heck, even Tanaka has a very pedestrian 4.58 ERA this year. So what sort of names have been floated around as trade targets? Chris Archer is one of the great young pitchers that could bring back a sufficient haul for the inept Rays. Michael Fulmer of the Tigers will likely become available, as Detroit will try to rejuvenate their farm system. Cole Hamels and Tyson Ross are possibilities. Even bigger chips, like Madison Bumgarner, are rumored to be available. It will really come down to how comfortable the Yankees are with dishing out some of their high-ceiling youngsters. Personally, I think Fulmer or Archer are at great prices right now. They aren't pitching close to their potential thus far, but they have shown trends of dominance recently and could be dynamic in the postseason.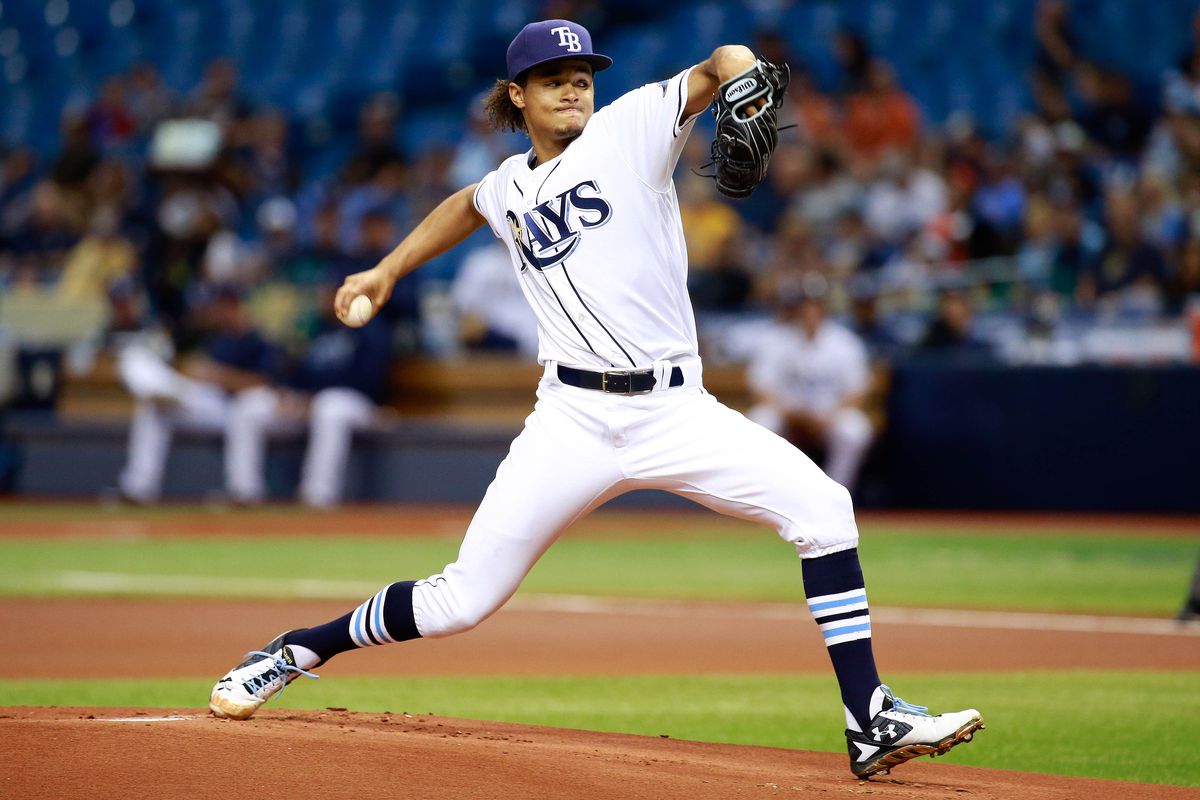 The biggest impact of Tanaka's injury, however, has the potential to be a game-changer. I mean that literally, as the nature of his injury has reignited the universal DH talk.
"I think that is a continuing source of conversation among the ownership group and I think that the dialogue actually probably moved a little bit"
– Rob Manfred, on universal DH debate

This argument is honestly starting to annoy me; it seems like such an easy solution. A complete no-brainer. Just implement DHs in the National League – more offense, more excitement, no more automatic outs, and fewer bullshit injuries to pitchers. I remember in 2016, when Red Sox pitcher Steven Wright jammed his shoulder diving back into second base, thereby interrupting his nasty season. I'm sure fans of countless other teams can refer back to a time when one of their pitchers went down on the basepaths or in the batter's box. While I agree with the fact that pitchers should be athletic enough to run the bases (let's face it – Tanaka's injury is his own fault), it just doesn't make sense to put them in a position that may cause an injury. For what purpose? So they can strike out looking on three pitches? Pitchers are hitting .112 this year. Implementing DHs would be widely accepted by the fans, and I'm sure the players as well (15 immediate new jobs).
Some people defend adopting the new policy by pointing out some iconic, never-to-be forgotten moments brought to us by pitchers hitting. The most obvious, of course, being Bartolo Colon's home run.
Okay, this was pretty amazing. But nothing else can really top that, and I can point out a number of iconic moments brought to us by AL DHs (David Ortiz, Frank Thomas the "Big Hurt"). My point is, there is way more of a net positive to bringing the DH position to the National League. Unfortunately, evolution of the game of baseball moves at a snail's pace. I really, really hope that these discussions Rob Manfred is supposedly having with the owners are gaining traction. Maybe Tanaka's injury was the last straw, and the Steinbrenners voiced their displeasure at the last owner's meeting. Perhaps an NL DH will be a legitimate possibility, or even likelihood, during the next Collective Bargaining Agreement. The current CBA runs through 2021, so it is feasible that we could see universal DHs within 3 years. I'm sure most baseball fans would love to see it.
And also, Bartolo's home run would go down in baseball lore as the single greatest highlight of a pitcher hitting.