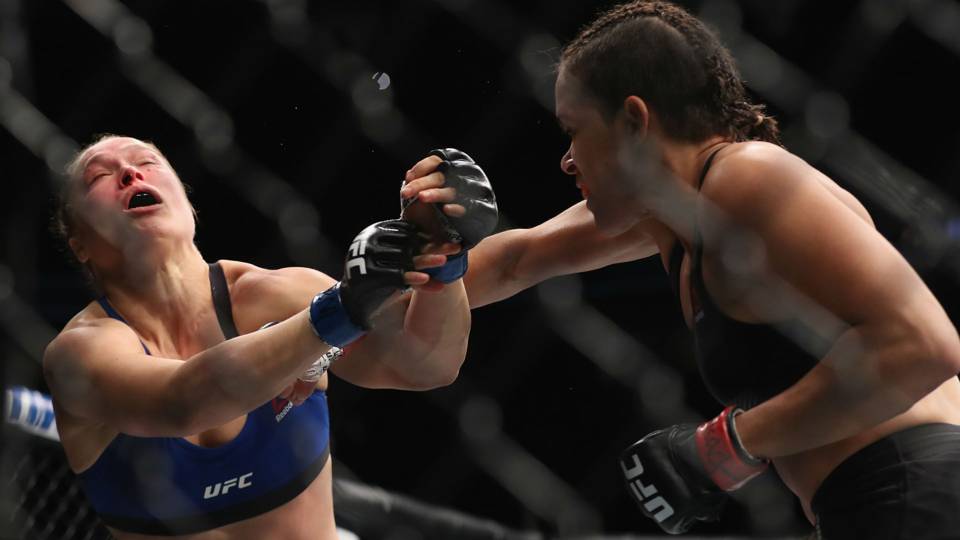 Ronda Rousey's Downfall
December 31, 2016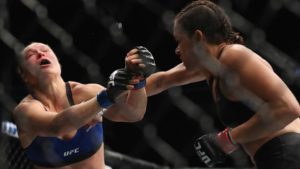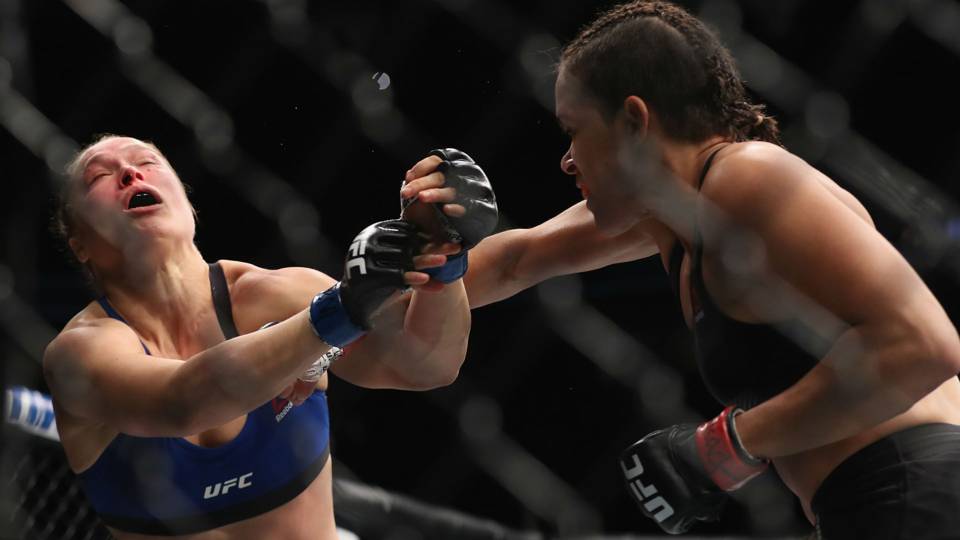 UFC is a brutal, primitive, and ferocious sport. But there is something captivating about how pure and unique this sport is; Two people. Almost no rules. Just beat the holy hell out of the other guy. It takes a special kind of mindset to even compete in this sport, let alone succeed in it. You need to embrace everything that goes along with the fighting lifestyle, and be totally invested in it. Mentally, physically, emotionally, spiritually… 100% commitment. Even the slightest feeling of doubt or hesitation could be the difference between holding up a belt and getting transported to the hospital. In Ronda Rousey's loss to Amanda Nunes last night, it was pretty clear that Rousey did not have the mindset of a UFC champion. She looked like someone that has checked out of a career in fighting. After getting a taste of that celebrity/fashion/glamorous lifestyle, who can blame her for not wanting to get her face smashed in anymore?
        If I was a betting man I would have put big money on Nunes to win this fight. Rousey's 13 month break from fighting caused her to be more than just rusty. It gave her time to think about her fighting career, and question if it was really worth it to continue. A few months ago she shows up on Ellen with this bombshell: "I'm wrapping it up. This is definitely one of my last fights". Wow. Can you imagine Connor McGregor planning out his retirement in the prime of his career? Can you see any of those gritty, tough-looking UFC women (Miesha Tate, Amanda Nunes, Holly Holm) saying that they want out? No – because they all are 100% committed to beating their next opponent. Rousey's not looking at the next opponent, she's looking past her and instead looking forward to that comfortable life she earned from her early career. I can't really blame her for looking out for her future; when she was dominating her opponents she never had to worry about needing surgery to repair a disfigured face.
        I'm not going to sit here and question her toughness. Ronda Rousey would beat the shit out of me. But from a spectator's perspective, her UFC career is over. She looked downright overmatched with Amanda Nunes last night. Nunes dominated the fight from the onset, keeping Rousey backpedaling for the full 48 seconds. It's ironic; Ronda Rousey's career started with her pummeling opponents in under a minute. Her career also is going to end with a quick, 1st round KO.  
Written by Matt Loehle