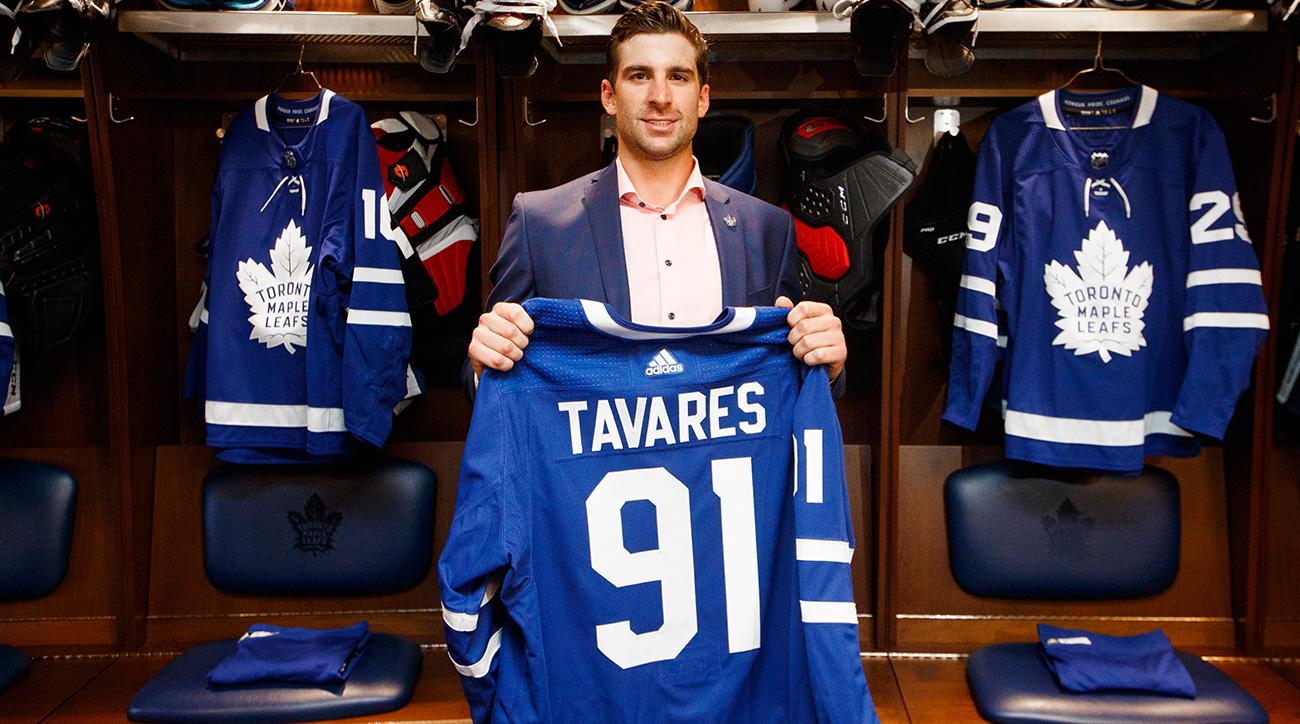 Reaction to the John Tavares Signing…Plus Some Other Signings
July 10, 2018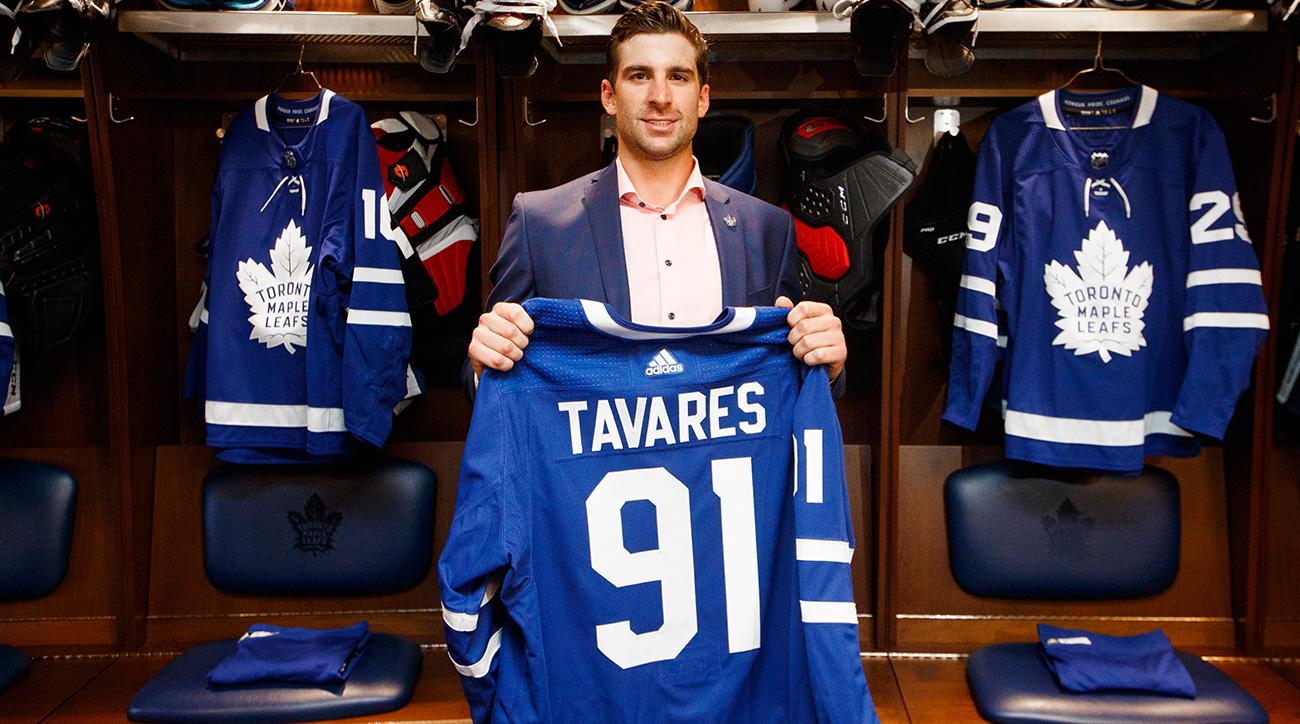 I know, I know, I am way late to the table with this article but whatever. Some serious moves have gone down in the NHL since free agency opened up on July 1st. The headliner of course is John Tavares who left the New York Islanders to sign with his hometown team, the Toronto Maple Leafs. So, let's dive into that one shall we?
Sorry to all of you lowly fans on the Island but not even your pristine chicken parmesan could keep your franchise player on the roster. Despite bringing in new management in Lou Lamoriello, a new head coach who just won the Stanley Cup in Barry Trotz, and moving on from goaltender Jarsolav Halak, John Tavares wanted out of New York and the only organization he has known as a professional hockey player. Is it really that surprising? No. Why would Tavares, who is one of the best centers in the NHL and a certified winner at the Olympic level, want to stick around in the Islanders organization who have won just one playoff series in the nine years Tavares was there? The team doesn't seem to be going anywhere, rather just floundering in the bottom half of the Eastern Conference. Sure, they have a bonafide up and coming stud in Mat Barzal who won the Calder Memorial Trophy a.k.a. the Rookie of the Year award this past season but other than him who do they really have that is going to put this team over the top to make a deep playoff run? Josh Bailey had a good year but that's probably because he played with JT, Johnny Boychuk is now in his mid 30's and isn't near the player he once was, and their goaltending situation seems like a carousel of average goalies, so no wonder he wanted to get out of there. The Islanders don't have a roster that is built to win now or in the future unlike the Leafs, who have a team that is built to win now and for the next seven years in which Tavares will be there.
Let's be real for a second, there was no way Tavares was going to sign with Dallas, San Jose, or Tampa. Of course, Tavares would fit any roster in the NHL but each team had their limitations for Tavares. Dallas already has Tyler Seguin as their top center so I doubt they would want to move him down. Both San Jose and Tampa have certified first line centers as well in Logan Couture (who just signed an eight year extension with the team) and Steven Stamkos. Boston, yes it would make sense and I personally would have loved to add Tavares to this roster but that would have meant Bergeron would have had to move down a line or Tavares would have to center the second line and the Bruins really need to focus on their defense first. I already went over the Islanders and the only reason it would make sense is because Tavares was drafted by them.  So really, the team that made most sense was Toronto both personally for him and roster wise. Tavares is from the Toronto area and grew up being a Leafs fan as we saw when a picture of him made the rounds on social media of him in his bed with his Maple Leafs bed sheets, cute eh? So yes that makes sense that the hometown kid gets to play for his hometown team, nice. But look at the roster. The Leafs were one win away from getting to the second round of the Playoffs this year, and that was with Auston Matthews not playing that well, Nazem Kadri being suspended, and Frederick Anderson playing hot and cold. The roster now has guys like Mitch Marner and William Nylander who both now have another year of NHL experience under their belts. Auston Matthews who is the Eastern Conference's Connor McDavid, is bound to put up unreal numbers if he plays alongside Tavares or at least plays on the same powerplay unit with him. They have a really solid defenseman in Morgan Reilly while Nikita Zaitsev looks like he could play a good defenseman too and lastly, Frederick Anderson is a good goalie. Yes, there is more pressure playing in Toronto, but this team is built to win now and in the future with the young core of offensive players and a solid back end. It was a smart move by Tavares in a hockey sense to sign with Toronto, as long as he lives up to his seven year, 77 million dollar contract, and can deal with being "the guy" alongside Matthews. It would be one hell of a story if Tavares could come to Toronto and help the team win a Cup for the first time since 1967.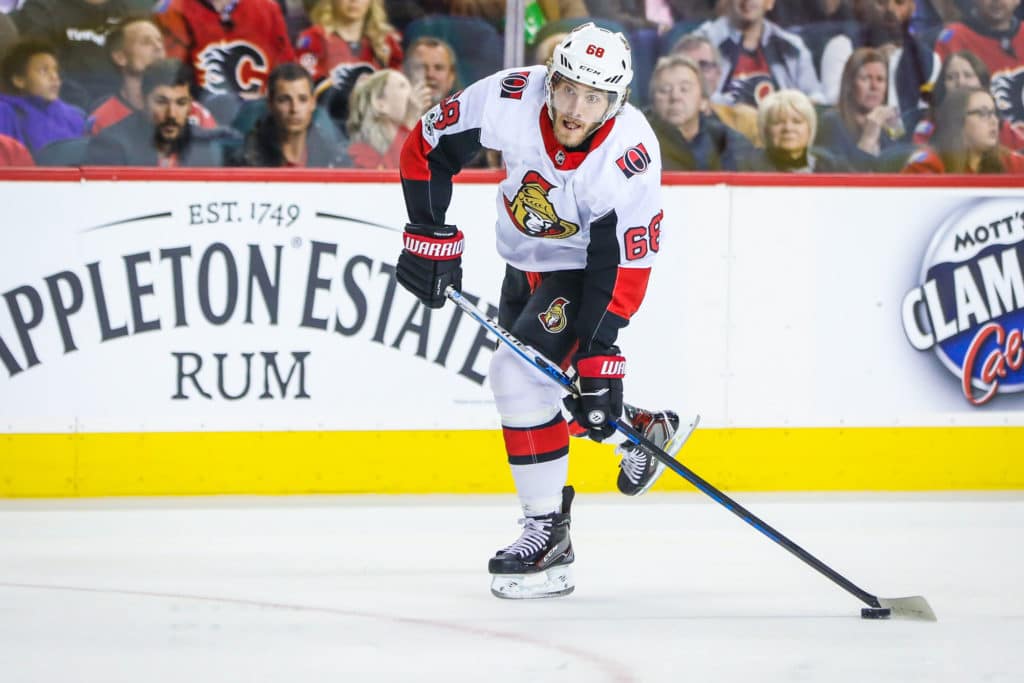 Some other notable free agent signings and trades….
The Ottawa Senators absolutely HAD to trade skilled forward Mike Hoffman after a story came out about Hoffman's fiancé saying nasty things about his then teammate, Erik Karlsson and his wife, Mel Karlsson, and their stillborn child. Hoffman was traded to San Jose who then flipped him to the Florida Panthers to free up some cap space. I'm sure Erik Karlsson can't wait to play against his former teammate and bury him in the corner (cleanly of course) although maybe Karlsson is too nice of a guy to do that.
The Boston Bruins signed former Islander netminder, Jarsolav Halak (yuck) and former Devils blueliner John Moore. Halak signed a two-year deal while Moore Signed a five year deal, which makes me believe somebody from the Bruins defensive corps is going to be on the move, probably Torey Krug. Krug is making north of 5 million dollars a year and with Matt Grzelcyk signing a new extension with the team, he could essentially fill Krug's role. Nothing has been done yet, but I could see it happening.
The Buffalo Sabres signed former Blues goalie Carter Hutton to a three year deal. While Hutton wasn't a full-time starter in St. Louis he very well could and should be in upstate New York. A solid move by the Sabres here as they have struggled to find good goaltending since the Ryan Miller days. They also acquired Conor Sheary from the Penguins for essentially nothing, and Sheary is a damn good forward and will help the Sabres score goals and make up for the Ryan O'Reilly deal. O'Reilly was traded to the Blues for Patrik Berglund, Vladimir Sobotka, and Tage Thompson. Yes, O'Reilly was a great pick up for the Sabres but I think it was clear he wanted out, so it was a good move for both sides.
Calgary and Carolina made a big move, Calgary sent defenseman Dougie Hamilton for Carolina's defenseman Noah Hanifin (there were other players moved in this deal as well but they aren't headline names). Hanifin is going to be a great defenseman for many years in the NHL, so Calgary absolutely wins in this deal especially if Hanifin signs once his contract is up. Clearly something is up with Hamilton though as this is the second time he has been traded in his young career, and although he put up his best season this year numbers wise, I think there is a question on his work ethic and his ability to keep his mouth shut. Calgary also signed James Neal to a five year deal, "the real deal" blends right into Calgary's speed and skill offensive unit. Watch out for the Flames this year and for years to come.
The Blackhawks signed Cam Ward to a one year deal. Although it seems Ward's career is about at its end, this gives him a shot to balance time with Corey Crawford and face the Western Conference. A solid change of scenery for him possibly allows him to earn one more multi-year contract next summer.
Arizona acquired Alex Galchenyuk from the Montreal Canadiens for Max Domi. This was a straight up one for one deal with the more skilled player coming to the desert. Great move for the Coyotes as they try to make a name for themselves.
The Avalanche acquired veteran blueliner and multiple Stanley Cup Champion, Brooks Orpik for a Washington second round pick. Maybe it is the last team that Orpik plays for but he could be a great mentor for some young defenseman in Colorado.
The LA Kings signed Ilya Kovalchuk who finally decided to come back over to the NHL after playing in Russia for the last five years. This could be good or really bad for the Kings, but they are aging and getting slower and Kovalchuck definitely adds to that. Sure, his shot is still probably one of the best the league has ever seen, but how will his mobility affect the team? Enjoy LA Ilya. The Kings also gave the best defenseman in the league, Drew Doughty, an eight year extension. Locking him up for life basically. Doughty is the best defenseman and may be the best I have ever seen, and there was no doubt in his mind that he wanted to play anywhere else.
The Philadelphia Flyers made their top forward, Claude Giroux, a happy man when they signed James van Riemsdyk to a five year deal. JVR and Giroux were a torturous tandem in their early years together when they played on the same line. JVR posted another 30 goal season this year with Toronto but it is probably best for him to get out of there and the criticism that comes with wearing the white and blue. How this will play out? Who knows. If Wayne Simmonds is moved, maybe JVR steps right in and adds some more offense to the Flyers.
Vegas was able to sign Paul Stastny who decided to not re-sign with the team that got defeated by the Knights in the Winnipeg Jets. If you can't beat em then join em right? Vegas also signed Colin Miller who played outstanding in the playoffs, to a four year deal.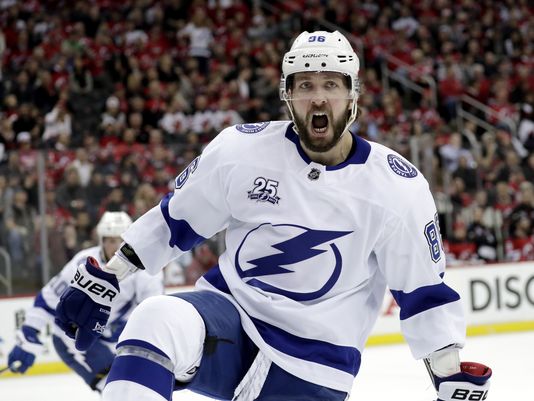 Other news included the Lightning agreeing to an 8 year extension with Nikita Kucherov.  This move shores up the Lightning's offensive prowess, locking up one of the best dynamic offensive players in the league for years to come.  
Other moves were made as well including Ryan McDonagh signing a seven year extension with Tampa Bay, solidifying their nasty defense.  There are still more moves to come I am sure of that and when they do, we will have you covered here at Tailgate Sports.
Written by Nick Gendreau