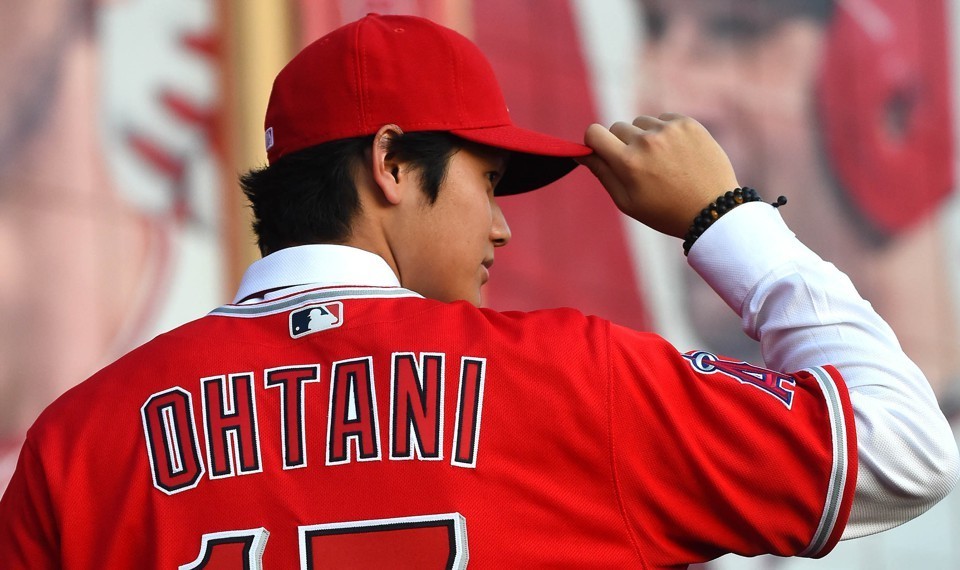 Ohtani the New Angel in Los Angeles
December 14, 2017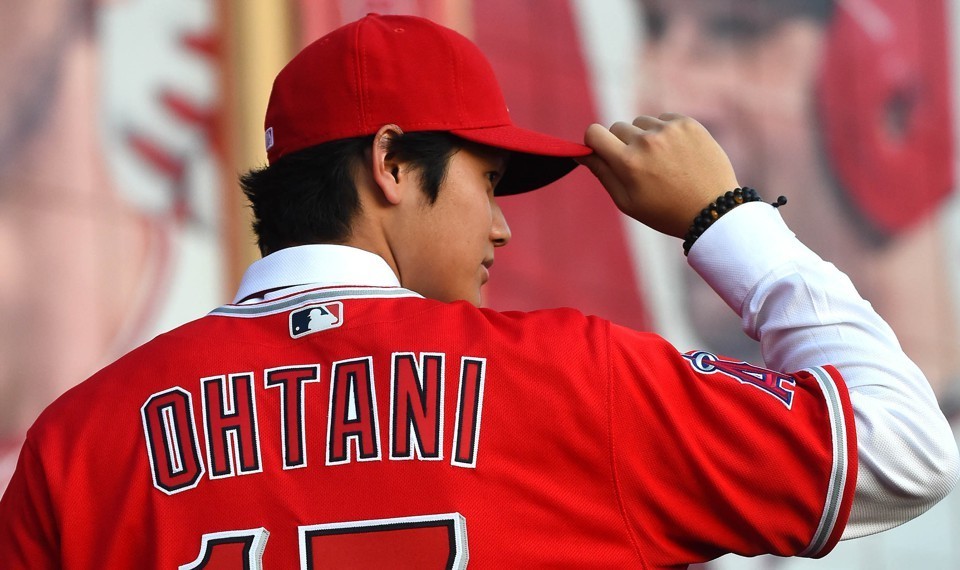 Japan has now produced the most exciting and new player the world has ever seen, and his name is Shohei Ohtani.  Ohtani is a pitcher and outfielder who can do it all and is THE all-around player in the MLB.  The Angels were able to pull in the Japanese phenom a couple days ago, and Los Angeles couldn't be more excited.  Ohtani signed for an international signing bonus of $2.3 million and is considered "the Japanese Babe Ruth".  This guy can really do it all, as he hits and pitches both with absolute excellence, and we will see how it translates on the MLB diamond.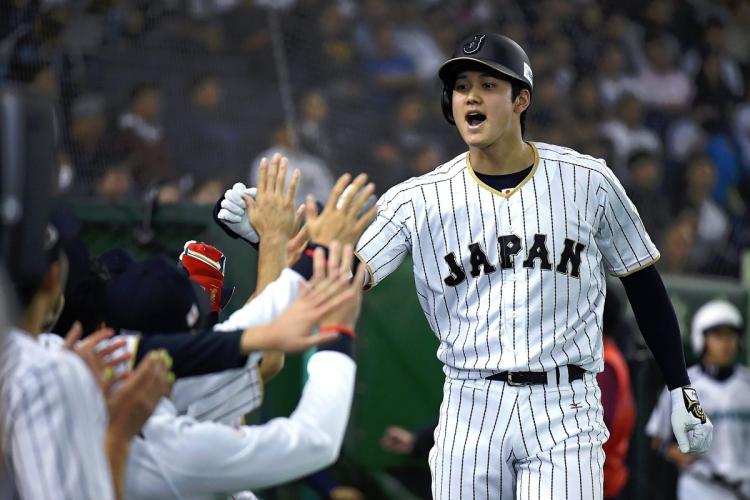 Ohtani in 2016 was the Japanese MVP hitting .322 with 22 HR, 64 RBI, and .1004 OPS through 104 games while also pitching to a 10-4 record, a 1.86 ERA, 140 IP and 174 Strikeouts.  He is the ultimate package for any MLB team, and the Angels were extremely lucky to pull this prospect.  He will join hitters OF Mike Trout, OF Justin Upton, and SS Andrelton Simmons in the lineup and hope to help out an extremely bad starting pitching staff.  Ohtani signed his contract as both a hitter and a pitcher, but will pitch as a starter and hit DH throughout the season.  He and his agent have said he will look to play the outfield as his career gets more down the road.  The Angels could not only use his pitching but could also use his bat in the lineup.  Adding him to the mix makes a solid top of the order with Simmons, Trout, Upton, and even Albert Pujols.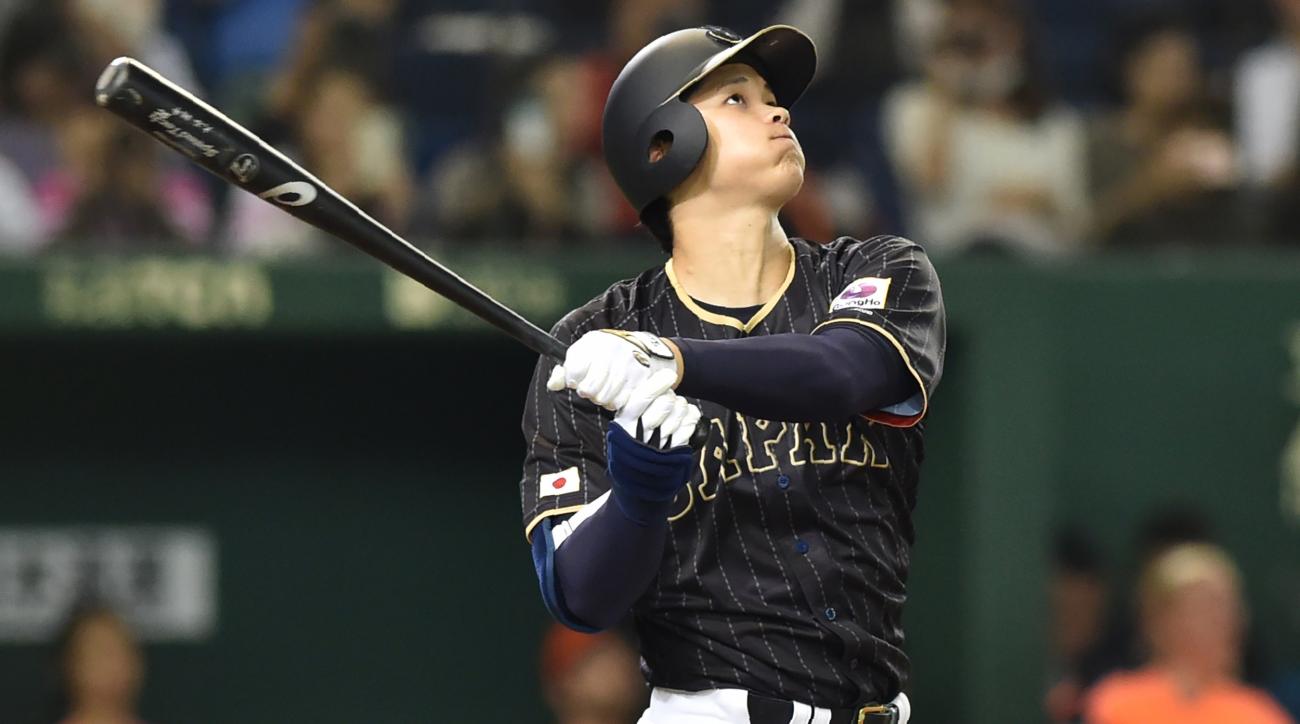 To give you a bigger background on Ohtani he is an incredible pitching prospect.  He throws a fastball with the average velocity of 96.2 mph but has been topped out at 102.5 mph, an 86-88 mph Forkball, a Curveball and a decent 82-84 mph Slider.  While he is a great pitcher there is room for improvement on his stuff and he needs to gain more control if he wants to be a dominant pitcher in the MLB.  His BB/9 sits at 3.1 for his career and teams will jump on him if he gives up two in one inning.  
You can see some of his highlights here:
Not only can he hit and pitch, but he has been timed getting out of the box to first in as little as 3.8 seconds, which would put him in a category with Billy Hamilton, Dee Gordon, Jose Altuve, and Rajai Davis.  This kid is quick, can hit, can pitch, and play all at a high level and the Angels might have just picked up the best prospect of the decade.  Ohtani is only 23 years old and stands at 6'4" weighing around 190-200 lbs.  While he is a great prospect, there was news that came from his physical on December 13th which discovered that Ohtani has a 1st degree sprain of his UCL in his elbow, which with further damage could require Tommy John surgery.  Of course, the Angels are being very cautious with him and are doing everything to get him ready for the 2018 season.  He received a platelet-rich injection in his elbow to help the pain and swelling and hopefully this injury does not progress.  While it is a scare of an injury it shouldn't be too severe and he should be ready to go for when pitchers and catchers report in February.
As a big fan of baseball I am excited to see what this young prospect can bring to the MLB.  I hope he has a long and healthy career and hope that he has an unbelievable rookie season after he walks out for Opening Day.
Written by Nick Kazandjian