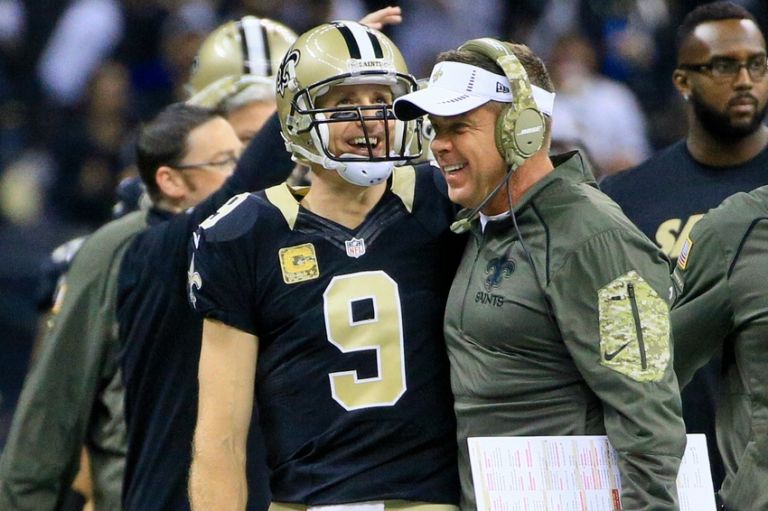 NFL Power Rankings—Week 11
November 15, 2018
BY: Justin Paura, Football Analyst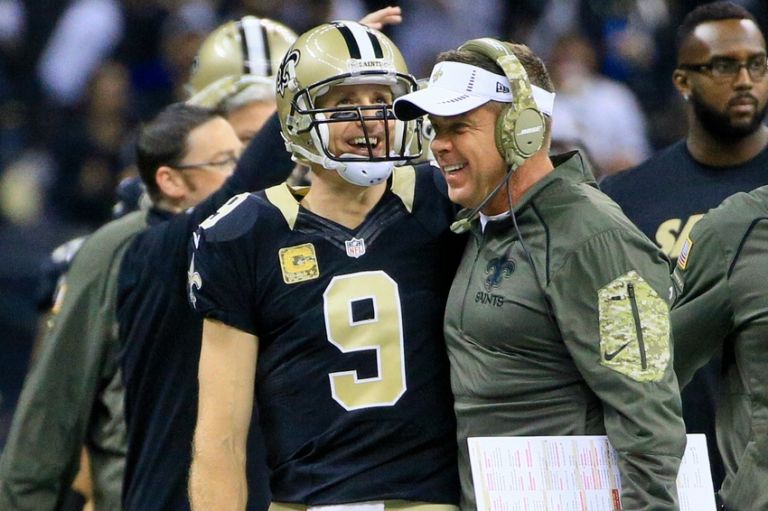 1. UP 2. New Orleans Saints (8-1)- There is really not much debate: The Saints are the best
team in football. Since the last rankings, they've beaten the Rams and destroyed the
Bengals to improve to 8-1. Compared to the other teams in the top-3, New Orleans has
the best defense, most consistent and reliable quarterback and most proven coaching. I
don't know if any defense in this league can contain Alvin Kamara, Mark Ingram and
Michael Thomas all with Drew Brees at the helm.
2. UP 2. Kansas City Chiefs (9-1)- Kansas City's offense is just too damn good. They have
scored at least 26 points in every game this season with a league-best +113-point
differential. How cares about the defense when the offense can snap for 35 every given
game?
3. DOWN 2. Los Angeles Rams (9-1)- We've confirmed that the Rams are from this earth
after seeing them lose a game two weeks ago. Los Angeles fell to the Saints and trailed
Seattle going into the fourth quarter the weekend after at home. There is no denying
that they have more talent than every other team, but they haven't been looking as
fluid as they did in the early stages of this season and that won't fly in their upcoming
Monday night battle against the Chiefs.
4. UP 1. Los Angeles Chargers (7-2)- Joey Bosa is back on the practice field for the
Chargers, only to bolster what is already a great defense. There are very few holes on
this team and this may be Phillip Rivers' opportunity to take them all the way. The only
question is can they keep up with the more electrifying teams above them in the
rankings?
5. UP 2. Pittsburgh Steelers (6-2-1)- Le'Veon Bell is officially not playing for the Steelers
this season and once again, they don't care. James Conner is a certified stud and Big Ben
is still leading this offense as efficiently as ever. The defense is coming along really nicely
to compliment this team and get them back to contender status.
6. DOWN 4. New England Patriots (7-3)- Week 10 was a really ugly performance that
showed the flaws of this New England team. Gronk or no Gronk, the offense was
unacceptably terrible against the Titans in a game where they lost by more than 20. The
Pats are dangerously close to having their only home playoff game be during Wild Card
weekend.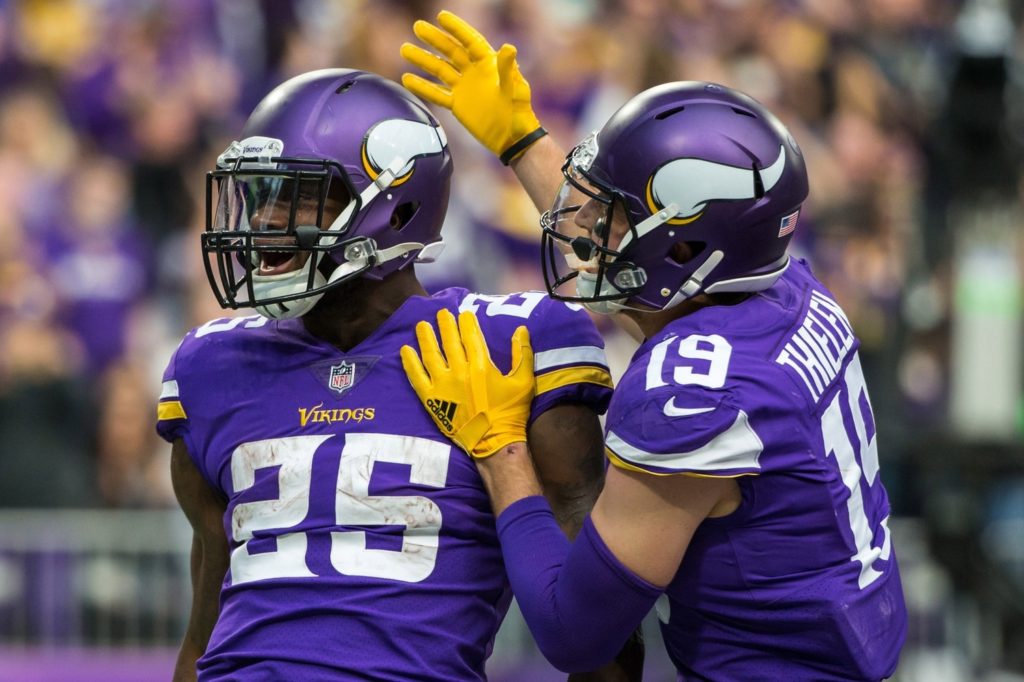 7. UP 2. Minnesota Vikings (5-3-1)- Minnesota is horribly inconsistent, but when they're
on, they're as good as any team in the league. The defense posted a franchise-record 10
sacks without allowing a touchdown against the Lions before their bye week. Now they
face another big test at Soldier Field Sunday where they'll have to try to score against
one of the NFL's best defenses.
8. DOWN 2. Carolina Panthers (6-3)- In one of the most highly anticipated TNF matchups
of the season, the Panthers got absolutely embarrassed by the Steelers. With that being
said, they won five of their last six before that game, so you can't disregard them for the
one loss. There doesn't seem like much hope for Carolina to seize the division, but the
wild card is looking really nice in unison with the remainder of their schedule.
9. UP 1. Houston Texans (6-3)- While the Texans have the makeup of a top-10 team and
have been playing out of their minds recently, none of their six wins have were against
teams with a winning record at this point in the season. They head to the nation's
capital Sunday to face the NFC East leaders in what will be their first valued test in over
a month.
10. UP 4. Chicago Bears (6-3)- I am still waiting for the Bears to choke per usual, but as of
right now I can't keep them out of the top-10 anymore. They have won their last three
since losing to New England all by more than 12 points and Mitch Trubisky looks
fantastic in Nagy's offense. The rest of their schedule is brutal, featuring two battles
with the Vikings and a date with the Rams, so the collapse is on cue, but for now you
can't deny their success.
11. DOWN 3. Washington Redskins (6-3)- It's become a cliché at this point, but Alex Smith
is so boring and does not make a big enough difference to get the Redskins over the
hump. He is going to need to make throws that wow people to make them better than
just NFC East champions and he simply can't do it. This defense will continue to do its
part, but the offense is going to fail to keep up.
12. UP 11. Indianapolis Colts (4-5)- Listen to me one time: DO NOT SLEEP ON THE COLTS.
Andrew Luck has proven to do a lot more with a lot less than the team around him right
now and he is peaking right now. The offensive line has went four straight games
without allowing a sack and the defense is improving week after week. I will go out on a
limb and say they squeeze into the AFC playoff picture. Just watch.
13. UP 11. Tennessee Titans (5-4)- If the Colts fail to turn things around and miss out on the
playoffs, the Titans will get in. They have been the shakiest team in the league, beating
the Patriots by 24 three weeks after getting blanked by the Ravens and losing to the
Bills. If Marcus Mariota is healthy, he is the perfect fit for Tennessee, but I'm not so
confident he stays this way for the rest of the season.
14. DOWN 1. Cincinnati Bengals (5-4)- I understand that the Bengals lost AJ Green, but the
offense didn't have to roll over and surrender like they did against the Saints at home.
Cincinnati's defense allowed points on every New Orleans possession Sunday and the
offense could not develop anything permanent nor meaningful. But have no fear
Bengals fans, Hue Jackson is coming to save the day.
15. DOWN 3. Baltimore Ravens (4-5)- Things are slowly but surely falling apart in Baltimore.
The team agreed to part ways with John Harbaugh at the end of the season, Joe Flacco
is not practicing with a hip problem, Robert Griffin III was the only active quarterback
practicing Thursday. Things have gone way downhill ever since Justin Tucker missed his
first extra point. Coincidence? You tell me.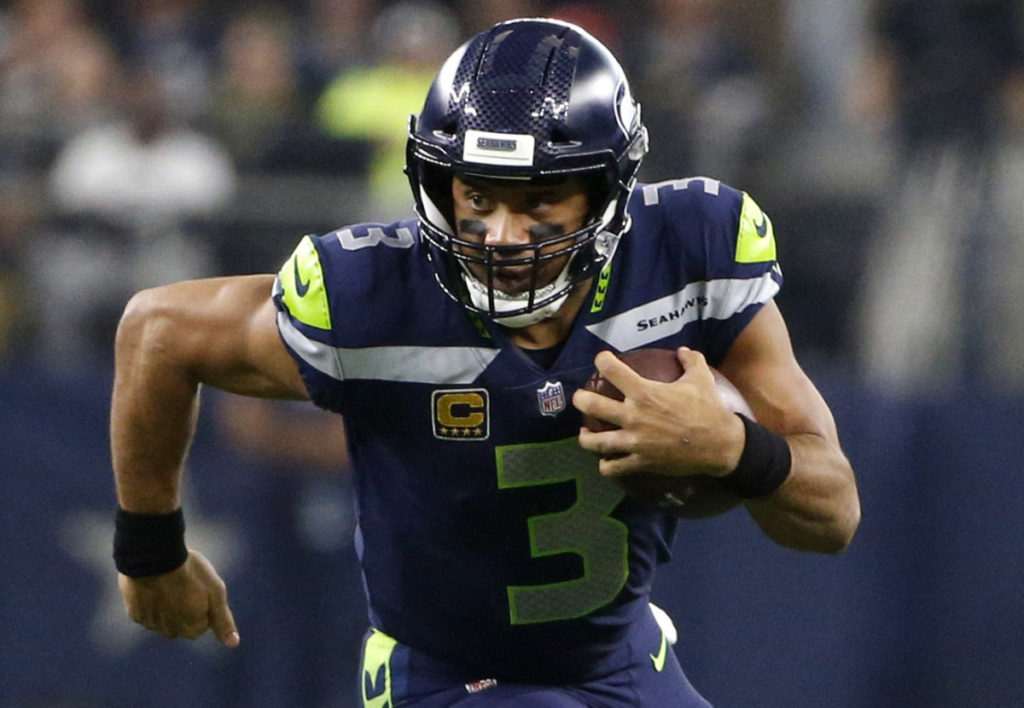 16. DOWN 1. Seattle Seahawks (4-5)- Russell Wilson is one of the most talented
quarterbacks in the NFL today. However, there isn't anything else special about this
Seahawks team. Sure, the run offense tops the league and the defense is above average,
but they don't do enough to beat good teams and with the schedule they have, that
does not fly.
17. DOWN 1. Atlanta Falcons (4-5)- In a game they needed to win, Atlanta crumbled against
the Browns. They were riding the hot hand with three straight wins, including a road
blowout of the Redskins, looking to make a push for one of the wild card spots. This loss
kills momentum and delays their plans to play into 2019 as three of their last seven
games are against teams above them in the rankings.
18. DOWN 7. Philadelphia Eagles (4-5)- Speaking of botched opportunities, Philadelphia
really hurt themselves Sunday night. The Cowboys were coming off a terrible home loss
to Tennessee, then go to Lincoln Financial and control the game from start to finish. The
Super Bowl hangover for the Eagles is real and I don't see them recovering at this point.
19. UP 2. Green Bay Packers (4-4-1)- I realize the Packers do not have a good team, but
something tells me they could snap in the second half of this season. Mike McCarthy
needs to realize that Aaron Jones is flat-out baller, rushing for at least 125 yards and a
touchdown in three career games where he has gotten at least 15 carries. Aaron
Rodgers is still the most talented QB on the planet, so anything is possible.
20. DOWN 1. Dallas Cowboys (4-5)- This season is over for the Cowboys, whether their
record indicates it or not. Jason Garrett cannot keep this team on pace for the life of him
and it needs to result in his termination at the year's end. Ezekiel Elliott is simply too
good to be wasted like he is and Dak Prescott's progress needs to be more evident.
21. UP 1. Cleveland Browns (3-6-1)- Honestly, if you told any Browns fan before the season
started that they'd have three wins, they'd be doing backflips. Baker Mayfield and Nick
Chubb are solidifying themselves as the future of this franchise and I have no doubt they
will compete somewhere down the line. But as of right now, they don't have a real head
coach, nor do they have any experience to give them an extra push, so they will not
make any true difference this season.
22. DOWN 5. Jacksonville Jaguars (3-6)- Jacksonville peaked at 2 in this season's power
rankings, now look at them. They seem to be regressing each week rather than getting
better and we keep gaining evidence that Blake Bortles is not the guy they need. They
are in the middle of a similar downfall as the Eagles are having, but the difference
Philadelphia still has a shot in a bad NFC East.
23. DOWN 5. Detroit Lions (3-6)- Detroit has now dropped three in a row and now have
Carolina, Chicago and the Rams up for their next three. It wasn't the ideal first season at
the helm for Matt Patricia, but they beat the Patriots, so he can still hold on to that.
24. DOWN 4. Tampa Bay Buccaneers (3-6)- Just when you thought the magic was back, the
Redskins kept it bottled it for a full 60 minutes. Tampa Bay was a disgusting 0-5 in the
red zone, only mustering three total points. They have one last chance to bounce back
with back-to-back games against two-win teams, but after that the they can't afford the
blunders they had last Sunday.
25. SAME SPOT. Miami Dolphins (5-5)- The Dolphins do not have the personnel to finish
and produce points. They made it to the red zone three times and failed to convert for
six every time. Brock Osweiler, Frank Gore and Danny Amandola cannot be the primary
options for a team that wants to win.
26. UP 1. Denver Broncos (3-6)- Denver started strong with a pair of wins to open their
season, but since have lost six of their last seven matchups. On the bright side, Bradley
Chubb is looking like a nightmare for offensive line alongside Von Miller and this
defense will scare a lot of teams next season. If they figure out this whole quarterback
thing, they could be good as soon as next season.
27. UP 5. New York Giants (2-7)- For the first time since week 5, the Giants are the best
team in New York. But for real, what does that even mean? They all stink. Anyways, Eli
Manning proved that he could still get it done in the clutch with another vintage game-
winning drive. In my opinion, he should retire now before he disappoints Giants fans
again before he's gone.
28. DOWN 2. New York Jets (3-7)- The Jets have been stinking up the joint for the past
month. Sam Darnold has been an interception machine and now that he's down, Josh
McCown is following suit in similar fashion. They just lost to the Bills by 31… putrid.
29. DOWN 1. Buffalo Bills (3-7)- The Bills have three wins, two of them against +.500 teams.
For a squad that averages 13.7 points per game, not too shabby.
30. UP 1. San Francisco 49ers (2-8)- I was starting to think Nick Mullens was "that dude."
But he isn't; he couldn't beat the horrible Giants. But what we did learn is that Kyle
Shanahan runs one of the fmost fun and exciting offenses in the NFL. I am salivating to
see Jimmy G, Jerrick McKinnon and Marquise Goodwin run it next season.
31. DOWN 2. Arizona Cardinals (2-7)- The Caridnals beat the 49ers… TWICE! What have you
done, Oakland? David Johnson has his swagger back from 2016, he just needs a more
developed offense around him to make a true impact anywhere outside of Fantasy.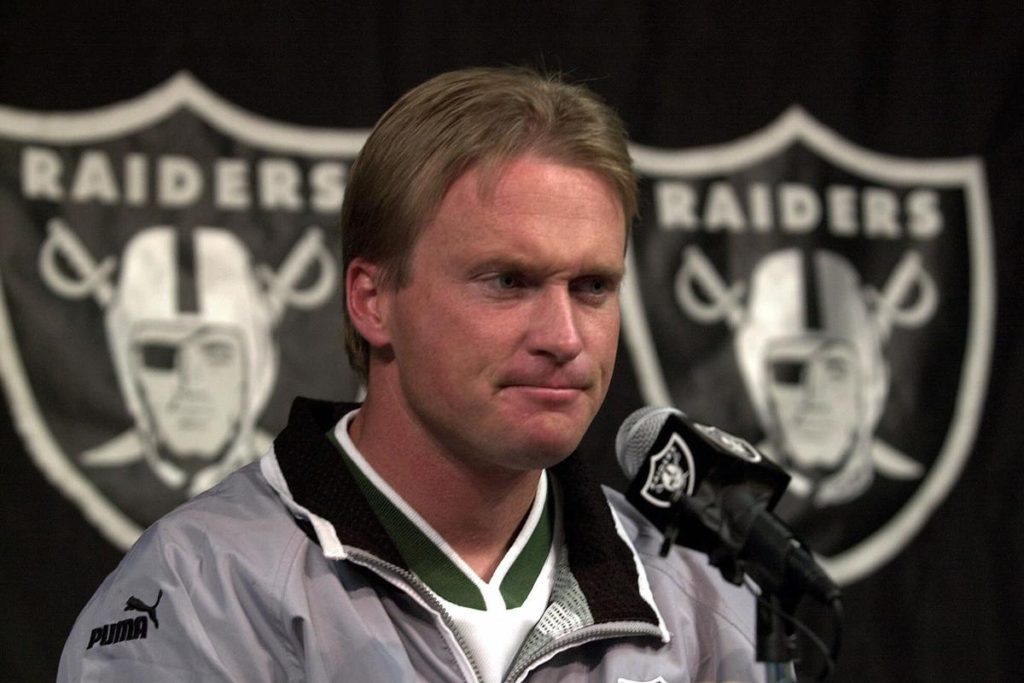 32. DOWN 2. Oakland Raiders (1-8)- You guys all might think I'm a hater because of how
much I trash this team. But to be frank, there is not one part of this team I like. Derrick
Carr is bleh, Jon Gruden is awful, the defense is comical. I don't know how else to put it;
with a handful of really bad teams this season, they stand out as the clear worst.