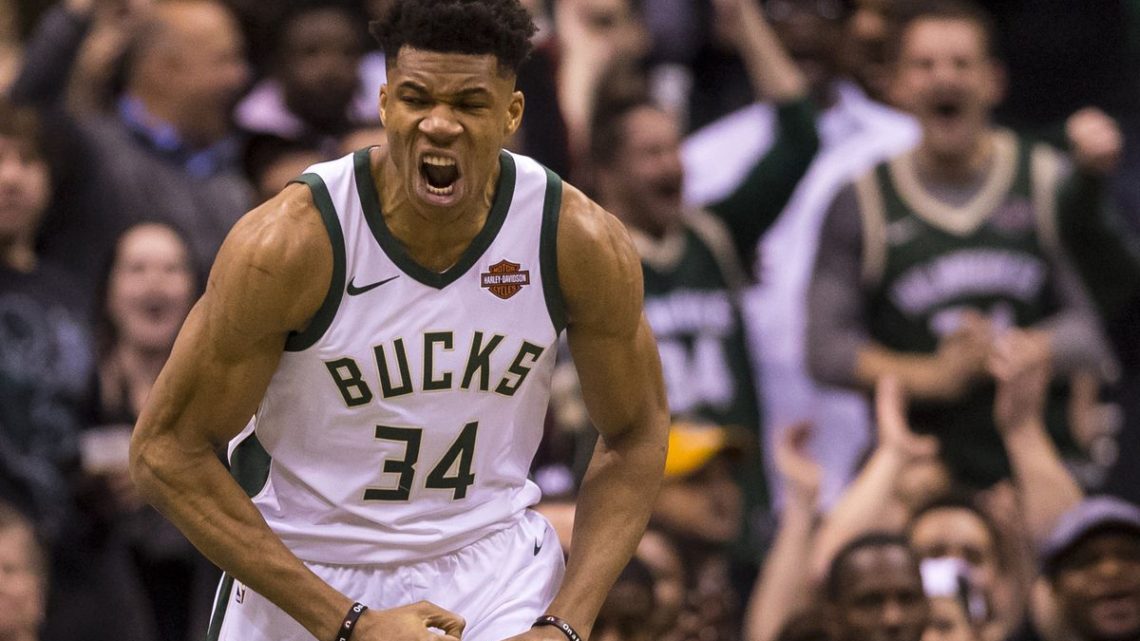 NBA Power Rankings: Week 5
November 19, 2018
BY: CJ Buck, Basketball Analyst
Toronto Raptors (13-4)
Previous: 1
The Raptors didn't necessarily play well enough to keep their number one ranking, every other top team just happened to struggle as much if not more last week.
Milwaukee Bucks (11-4)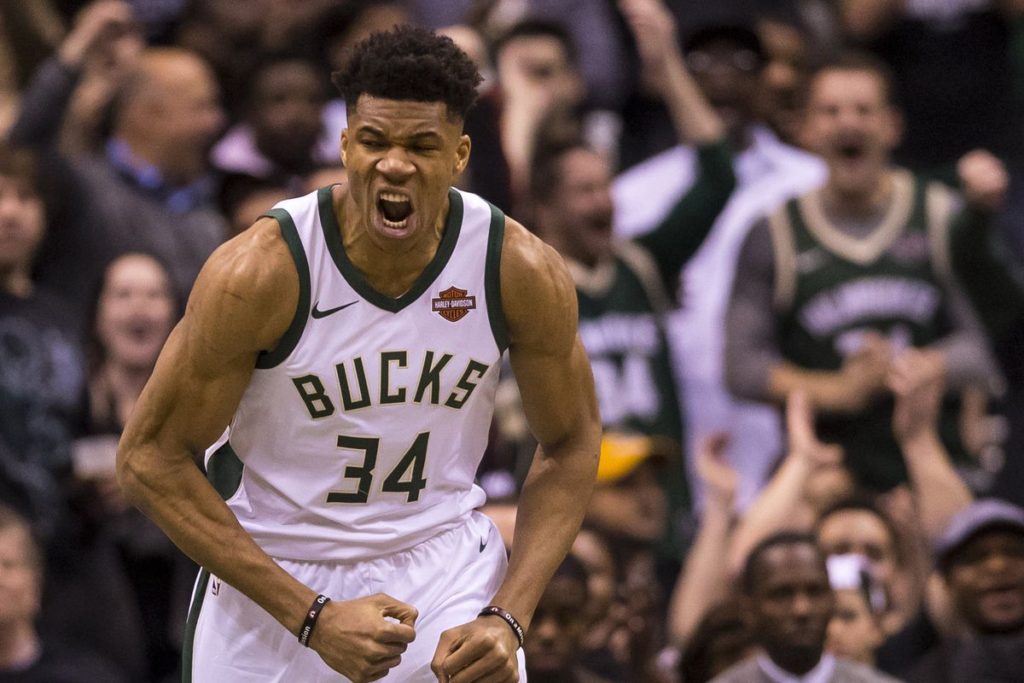 Previous: 3
Milwaukee went 1-1 last week, which was good enough to move them above the struggling Warriors. It helps that they've also beat Golden State in their head-to-head matchup.
Golden State Warriors (12-6)
Previous: 2
Losers of five of their previous seven games, the Warriors are going through some turmoil unlike anything we've seen from them since they're dynasty started four seasons ago. Hopefully Curry can return soon and help stabilize the organization.
Boston Celtics (9-7)
Previous: 6
Just when you think Boston is starting to play up to their expectations, they lose by double digits. They did however have a very convincing overtime victory over the Toronto Raptors last week. Look for them to potentially keep climbing these rankings if they can become more consistent.
Portland Trail Blazers (11-5)
Previous: 5
Portland is the most mediocre good team in the league. They win the games they're supposed to win and they beat superior opponents every now and then. I don't think they'll do much come playoff time, but as of right now they sit atop the Western Conference.
Philadelphia 76ers (11-7)
Previous: 8
Jimmy Butler is meshing with Joel Embiid and Ben Simmons much quicker than most people could have anticipated. After losing their first game together, they've put together back-to-back wins against quality opponents, including surviving a 60-point outburst from Kemba Walker.
Denver Nuggets (10-6)
Previous: 4
The Nuggets are really struggling right now, losing five of their previous six games. While four of those five losses have come against opponents currently in the playoffs of their respective conferences, Denver will need to start winning those types of games if they want people to take them serious.
Los Angeles Clippers (10-5)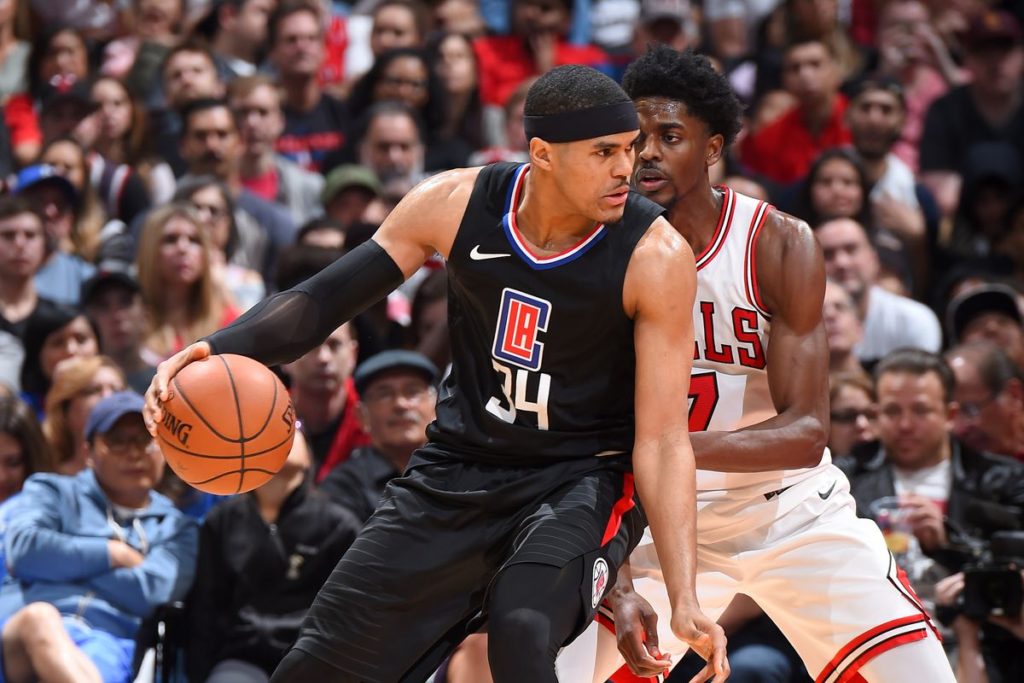 Previous: 9
The Clippers just keep winning, winners of five of their previous six games. They don't necessarily have a go-to scorer, but Tobias Harris, Danilo Gallinari, and Lou Williams are all averaging between 19 and 21 points per game. Look for them to keep rolling with their next two games coming against the Hawks and Wizards.
Oklahoma City Thunder (10-5)
Previous: 10
No Westbrook, no problem. The Thunder are very quietly the hottest team in the NBA, winning 10 of their previous 11 games. Westbrook should return sometime this week, and he'll be needed with matchups coming against Sacremento, Golden State, Charlotte, and Denver.
Los Angeles Lakers (9-7)
Previous: 12
Winning seven of their past nine games, it's safe to say the Lakers are starting to figure it out. There will definitely still be ups and downs this season, but LeBron looks poised to carry the Lakers to a return to the playoffs.
Indiana Pacers (10-6)
Previous: 11
The Pacers are quietly sitting in third place of the Eastern Conference, ahead of both the Celtics and 76ers. They might be headed for some struggling times, however, with Oladipo currently dealing with a knee injury.
Memphis Grizzlies (10-5)
Previous: 16
Winning five of their past six games, the Grizzlies looked primed to make the Western Conference playoffs this season. They'll need their stars to stay healthy, but right now Mike Conley, Marc Gasol, and Jaren Jackson Jr. are carrying this team to some impressive wins.
New Orleans Pelicans (9-7)
Previous: 15
After a couple off weeks, Anthony Davis is starting to look like a legit MVP contender again. Coming off of back-to-back 40-point games, Davis and the Pelicans will look to stay hot this week with matchups against the Spurs and 76ers.
Houston Rockets (8-7)
Previous: 17
Maybe Melo was the problem. The Rockets have won seven of their past nine games and are working their way back into the playoff picture. It continues to be a two man show led by James Harden and Chris Paul, so as long as they both stay healthy the Rockets should continue winning.
Utah Jazz (8-8)
Previous: 14
Utah has looked very mediocre this season, and there record shows it. They have had a rather tough schedule the past two weeks, but it shouldn't get much easier since they play in the extremely competitive Western Conference.
San Antonio Spurs (8-7)
Previous: 7
The Spurs have lost five of their previous seven games, but their two wins came against quality opponents in the Warriors and Rockets. This stretch of losing should just be some growing pains as DeRozan is likely still learning the Spurs system. They should still be in the hunt to make the playoffs all season long.
Charlotte Hornets (7-8)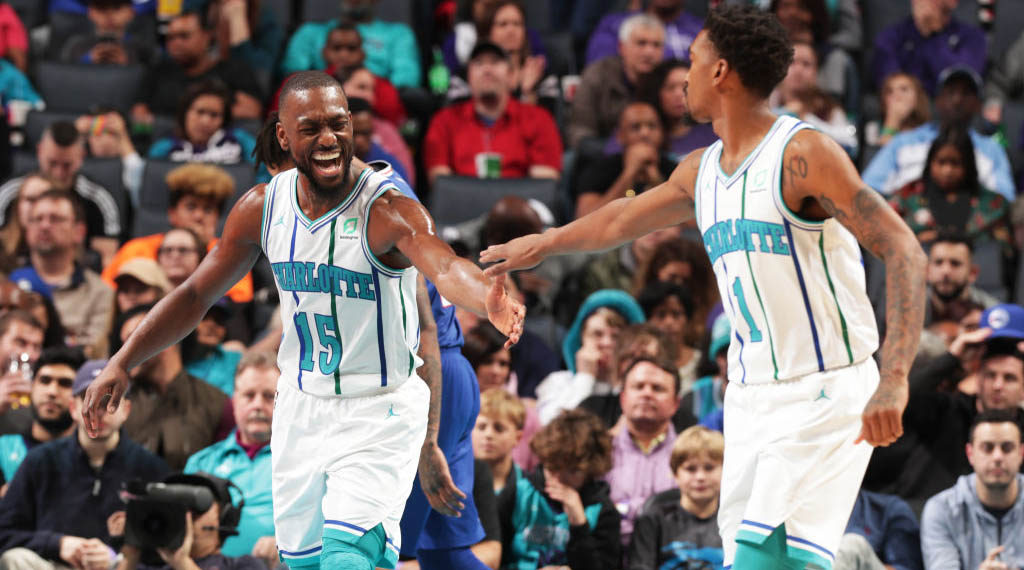 Previous: 13
Kemba's 60-point performance was great, but the Hornets still lost that game. That wasn't even the worst of it for Charlotte last week, as they also lost to the dumpster fire that is the Cleveland Cavaliers.
Detroit Pistons (7-6)
Previous: 18
The Pistons only played one game last week, and it was an emotional victory in head coach Dwayne Casey's return to Toronto. However, Detroit will need to get more production from their perimeter players if they want to ultimately make the playoffs.
Sacramento Kings (8-8)
Previous: 19
Sacramento struggled last week, going just 1-2, but they continue to be competitive in just about every game they play. Consistency is all the Kings can ask for from their young core at this point in their development.
Orlando Magic (9-8)
Previous: 22
The Magic have won seven of their past nine games. For a team that wasn't expected to be very good this season, that is extremely impressive. While they lack a quality point guard, Nikola Vucevic, Aaron Gordon, and Evan Fournier carry this team night in and night out and they continue to be a tough matchup every game.
Dallas Mavericks (7-8)
Previous: 24
Dallas has won four in a row and five of their past six. Luka Doncic continues to impress and he's carry this team to most of their victories. With solid role players and a great head coach surrounding Doncic, don't be surprised if the Mavericks sneak into the conversation for the eighth seed by the end of the season.
Minnesota Timberwolves (7-10)
Previous: 21
Andrew Wiggins has been rather impressive since the Timberwolves traded away Jimmy Butler. He scored 23 points in two of Minnesota's victories last week and he just looks more aggressive overall. Only time will tell, however, if this core can win together.
Brooklyn Nets (7-10)
Previous: 20
The loss of Caris LeVert has really hurt Brooklyn, as they've lost four of their past five games. LeVert's injury could be a blessing in disguise, as now the Nets are almost guaranteed to finish the season with a lottery draft pick. Pairing a lottery pick with their young core of LeVert, Jarrett Allen, and D'Angelo Russell could be enough to attract some marquee free agents come summertime.
Miami Heat (6-10)
Previous: 23
The Heat have lost eight of their past eleven games and things don't look like they'll be getting better any time soon. They continue to play inefficient basketball and they're only shooting 44% as a team. If things don't turn around come January, Pat Riley may have some difficult roster decisions to make.
Washington Wizards (5-11)
Previous: 26
Finally!! As I've been saying for weeks now, the Wizards are starting their fire sale. ESPN's Adrian Wojnarowski recently reported that the Wizards are officially open to trading anyone on their roster, including All-Stars John Wall and Bradley Beal.
Chicago Bulls (4-13)
Previous: 25
The Bulls should continue to struggle all season, but once Lauri Markkanen returns from injury they should have an exciting young core to watch for the remainder of the season. Markkanen, Zach LaVine, and Wendell Carter Jr. make an excellent core for the future and Chicago should be able to add another top draft pick come this summer.
Phoenix Suns (3-12)
Previous: 29
Phoenix had an impressive victory last week, beating the Spurs by 20 pints. While they still don't have a chance to make the playoffs this season, the Suns should be more consistent for the remainder of the season than they've been in previous years.
New York Knicks (4-13)
Previous: 27
Currently on a five game losing streak with an average losing margin of 17 points, the Knicks are no longer playing competitive basketball. Things may only get worse as they're starting to play their younger players more and more.
Atlanta Hawks (3-13)
Previous: 28
The Hawks have lost 11 of their past 12 games and things couldn't be going better. Seriously. The Hawks are giving their young players ample opportunities to grow by giving them a lot of minutes including during crunch time of games. Look for them to continue developing their players while they also try and secure a top-3 draft pick.
Cleveland Cavaliers (2-12)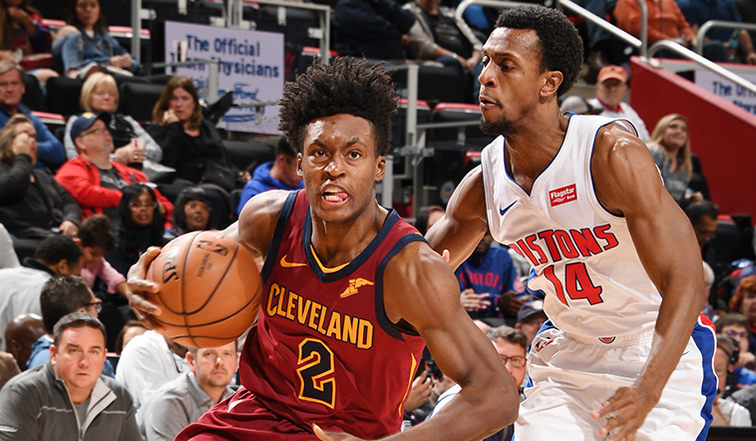 Previous: 30
Shout-out to the Cavs for winning their second game of the season last week. They followed that win up with a blowout loss to the struggling Wizards. Look for them to potentially earn their third victory on December 3rd when they play the Nets, if not then, then maybe December 12th against the Knicks. Needless to say, it's going to be a very long season if you're a Cavs fan.