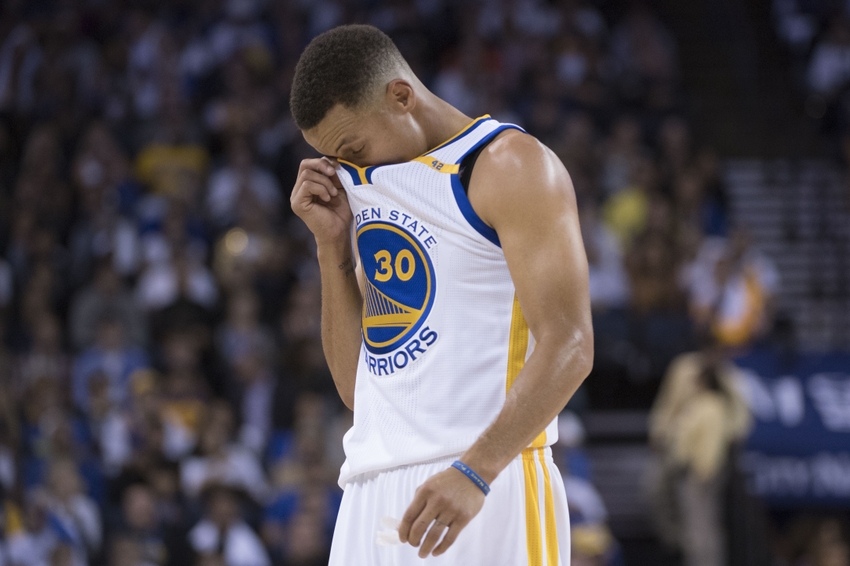 NBA Power Rankings: Week 4
November 12, 2018
BY: CJ Buck, Basketball Analyst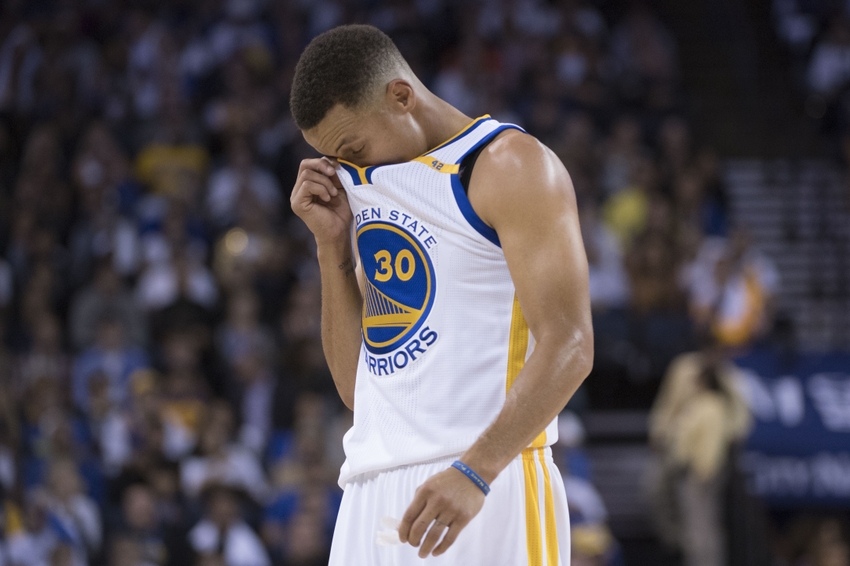 1. Toronto Raptors (12-1)
Previous: 2
Toronto has a pair of six game winning streaks this season, with their only loss of
the year coming in their seventh game. Kawhi Leonard didn't even play in their sole
loss, so when this team is healthy they have literally been unbeatable.
2. Golden State Warriors (11-2)
Previous: 1
Getting blown out by the Bucks was the least of Golden State's worries last week.
With Curry being injured, he's not set to miss at least their next two games. The
Warriors aren't as deep as in past seasons, so injuries may affect them more.
3. Milwaukee Bucks (10-3)
Previous: 3
The Bucks went 2-2 on their West Coast road trip last week, with all four games
coming against teams currently in the top-8 of the Western Conference. A blowout
win over the Warriors really showed the Bucks potential under Giannis and new
head coach Mike Budenholzer.
4. Denver Nuggets (9-4)
Previous: 4
Denver struggled for the first time this season last week, losing three of four games.
Their one win, however, came against the uber-talented Boston Celtics. Look for
Denver to get back on track this week.
5. Portland Trail Blazers (10-3)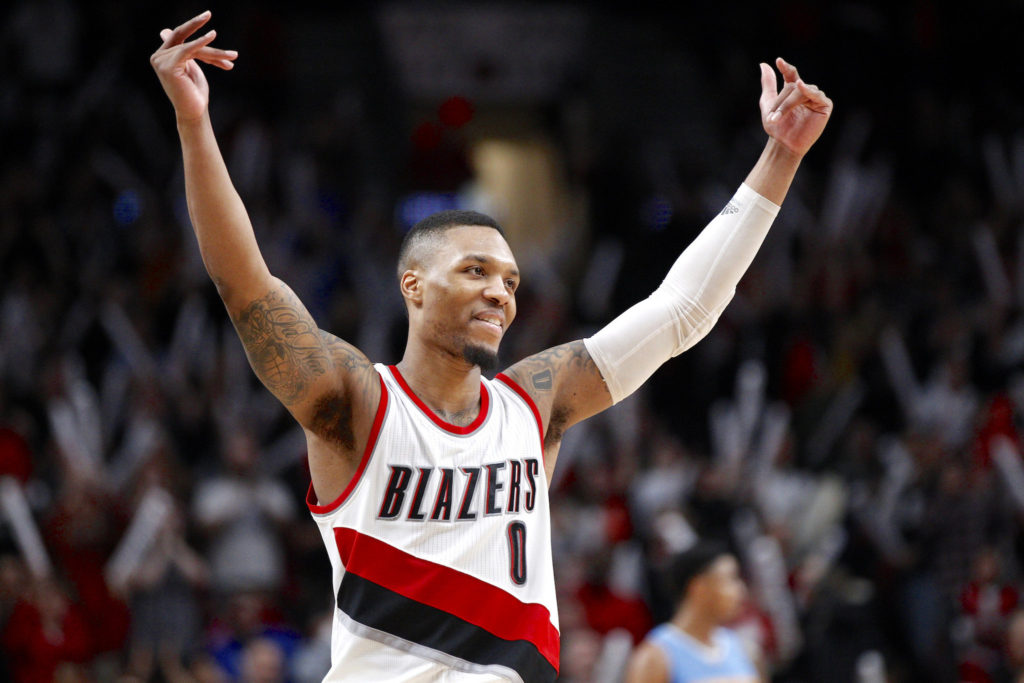 Previous: 8
Portland is HOT right now, winning seven of their past eight games. All eight games
have been against quality opponents as well. I'll never be a believer in Portland's
core until they make serious noise in the playoffs, but right now they're playing
some of the best basketball in the NBA.
6. Boston Celtics (7-6)
Previous: 5
The Celtics have been struggling. Losers of four of their past five games, the Celtics
only win was a 20-point comeback against the 2-10 Phoenix Suns. The Celtics need
to start winning soon or players like Terry Rozier, Marcus Smart, and Marcus Morris
may start complaining about their current roles on the team.
7. San Antonio Spurs (7-4)
Previous: 7
San Antonio is playing exactly how San Antonio has played the past several seasons.
They are moving the ball well and playing great team basketball. While they don't
have the talent to win a championship, they're almost a lock to make the playoffs
and win 50 games.
8. Philadelphia 76ers (8-6)
Previous: 9
This team just got really interesting. With Jimmy Butler joining Ben Simmons and
Joel Embiid, the 76ers arguably have 3 of the best 6 players in the Eastern
Conference (along with Kawhi, Giannis, and Kyrie). Philadelphia doesn't have much
depth off of the bench, but with the right moves around the trade deadline this team
could become a championship contender.
9. Los Angeles Clippers (7-5)
Previous: 10
The Clippers just keep winning, winners of three of their past four games. Their
bench is currently scoring just as many points per games as their starters. With no
true star player, having one of the best benches in the NBA is helping this team win
games in a tough Western Conference.
10. Oklahoma City Thunder (7-5)
Previous: 11
Before losing to the Mavericks on Sunday night, the Thunder had won seven games
in a row. Russell Westbrook is currently dealing with a sprained ankle, but that
didn't stop them from winning games against the Cavaliers and Rockets. As long as
Westbrook comes back strong, look for this team to keep slowly climbing these
rankings.
11. Indiana Pacers (8-6)
Previous: 6
The Pacers are officially in a mini-slump, losing three of their previous four games.
They lost two games against a struggling Rockets team last week, which is the main
cause for their drop in the rankings. Look for them to get back on track this week,
with only two games against subpar opponents (Hawks and Heat).
12. Los Angeles Lakers (7-6)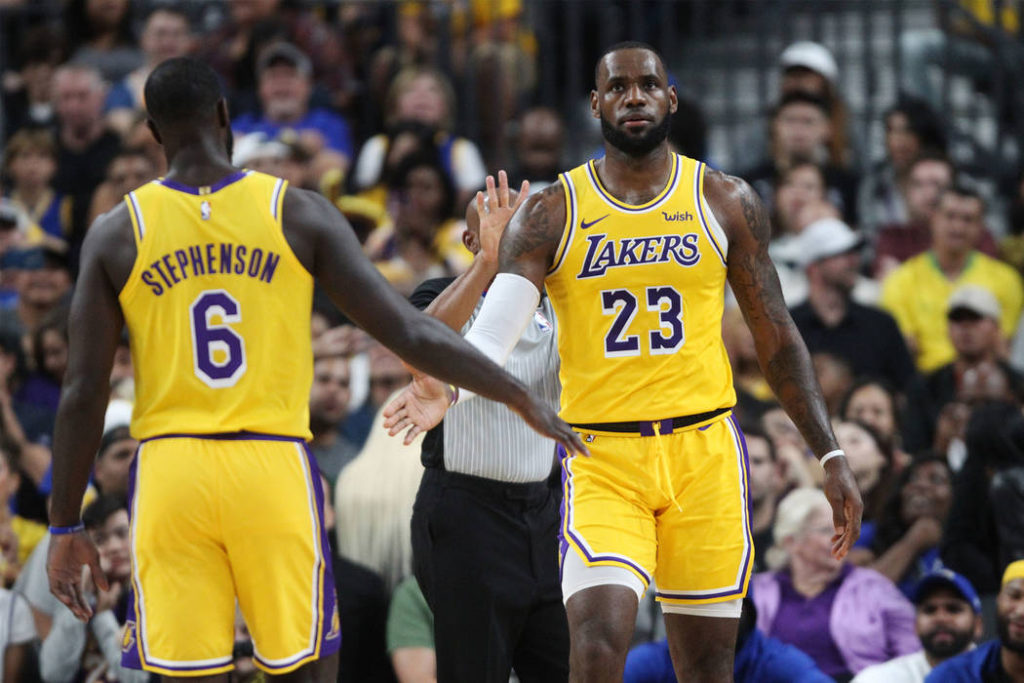 Previous: 15
*EYES GLANCING OVER EMOJI* Don't look now, but the Lakers are starting to figure
it out. Winning five of their past six games, the Lakers are finding their groove.
Adding Tyson Chandler was a small move, but it has made a major impact at the end
of close games against the Timberwolves and Hawks. With two of their three games
this week coming against sub-.500 Eastern Conference teams, look for the Lakers to
keep rolling.
13. Charlotte Hornets (7-6)
Previous: 14
James Borrego should be a favorite for Coach of the Year. Borrego has this offense
rolling, with TEN players currently averaging at least 7.5 points per game. As long as
this Kemba keeps playing at his current superstar level, and the bench continues to
preform like one of the best benches in the NBA, this teams should finish fifth or
sixth in the East.
14. Utah Jazz (6-6)
Previous: 12
With a win over the Mavericks last week, the Jazz ended their four-game losing
streak. They then followed that win up with a convincing win over of the Celtics on
primetime TV. If this team can play like they did against Boston, they could make
some serious noise come playoff time.
15. New Orleans Pelicans (6-6)
Previous: 13
With back-to-back wins last week over the struggling Suns and Bulls, the Pelicans
finally ended their six-game losing streak. After starting the season looking like the
clear favorite to win MVP, Anthony Davis has been seriously struggling. Look for the
Pelicans and Davis to try and prove a point in their Monday night game against the
Toronto Raptors.
16. Memphis Grizzlies (7-4)
Previous: 17
Winners of five of their past seven games, the Grizzlies are really starting to find
their stride. Led by Mike Conley, Marc Gasol, and rookie Jaren Jackson Jr., this team
has been playing great basketball. They'll get tested this week, with games against
the Jazz and Bucks looming.
17. Houston Rockets (5-7)
Previous: 16
The Rockets went 2-2 last week, with both wins coming against the Pacers. Don't let
the fact that they've won four of their previous six distract you; this team is still
seriously struggling. They currently have the fifth least efficient offense in the NBA,
not great for a team led by James Harden, Chris Paul, and Mike D'Antoni.
18. Detroit Pistons (6-6)
Previous: 18
Detroit has lost six of their past eight games, with their two wins coming against the
Hawks and Magic. While they've been struggling, it's not time to panic just yet. They
currently have a top-10 defense, pair that with the best defensive rebounding team
in the NBA and they should start winning some games sooner rather than later.
19. Sacramento Kings (7-6)
Previous: 19
The Kings struggled last week, going 1-2. While they've lost three of their past four,
they've lost to some very quality opponents in the Raptors, Bucks, and Lakers.
De'Aaron Fox looks like a star in making and Marvin Bagley has been playing better
of late. Look for this team to make some serious noise in the next couple years.
20. Brooklyn Nets (6-7)
Previous: 21
With a convincing win over the Nuggets last week, the Nets showed they might have
the talent to sneak in the playoffs this season. They have one of the better benches in
the NBA, with Spencer Dinwiddie, Rondae Hollis-Jefferson, DeMarre Carroll, Allen
Crabbe, and Ed Davis. A good bench paired with a solid young core of Caris LeVert,
Jarrett Allen, and D'Angelo Russell might be enough for the Nets to attract a star
player this summer.
21. Minnesota Timberwolves (4-9)
Previous: 20
After losing five games in a row, Tom Thibodeau must've said enough is enough. He
finally caved and traded Jimmy Butler to the 76ers. While it was reported the
Rockets offered four first round picks for Butler, Thibs decided to accept the offer
with players in it that could help Minnesota win now. Robert Covington and Dario
Saric make this starting lineup very interesting, next to Derrick Rose, Andrew
Wiggins, and Karl-Anthony Towns.
22. Orlando Magic (6-7)
Previous: 23
Orlando has won four of their past five games and have been starting to play some
quality basketball. However well they're playing right now can't cover up the fact
that they're still starting D.J. Augustin at point guard.
23. Miami Heat (5-7)
Previous: 22
Last week I wrote about the Heat only having four players currently playing above
average basketball according to PER (average is 15). Well, they still only have four.
McGruder had a bad week and dipped below average, but Bam Adebayo has
squeaked above 15, with a 15.5. With only two starting players playing above
average basketball, don't look for this team to start a long winning streak this week.
24. Dallas Mavericks (4-8)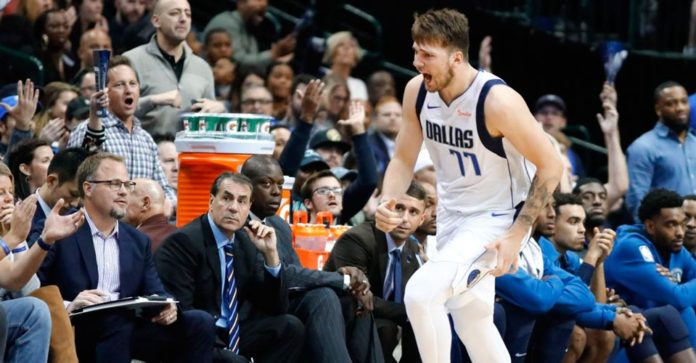 Previous: 24
This team is not going to make the playoffs this season, which means they'll be
sending a lottery pick to Hawks due to the Luka Doncic trade. With Doncic currently
averaging 20.3 points, 6.5 rebounds, and 4.5 assists per game, Dallas shouldn't be
sweating last summer's trade.
25. Chicago Bulls (4-9)
Previous: 26
This team has six players averaging double-digit points per game, which is great
especially considering Zach LaVine is averaging 27.2 points per game. While they
have a good offense, they have a bottom-10 ranked defense and they have the
second worse rebound rate in the NBA. Scoring is great, but if you can't rebound or
play defense you're not going to win many games.
26. Washington Wizards (3-9)
Previous: 25
The Wizards starting lineup: John Wall, Bradley Beal, Otto Porter Jr., Markieff
Morris, Dwight Howard
The Knicks starting lineup: Frank Ntilikina, Damyean Dotson, Tim Hardaway Jr.,
Noah Vonleh, Mitchell Robinson
The Wizards have less wins than the Knicks. *Checks Twitter for a Woj bomb
involving the Wizards*
27. New York Knicks (4-10)
Previous: 28
The Knicks continue to be competitive in most of their games, until at least the
fourth quarter. Enes Kanter and Tim Hardaway are carrying this team offensively,
which is not a good sign for team if they're looking to win games. Look for the
Knicks to finish the season with a top-5 draft pick.
28. Atlanta Hawks (3-10)
Previous: 29
Trae Young is legit. Along with Young, fellow first round picks Omari Spellman and
Kevin Huerter look like promising young players as well. With two more likely
lottery picks coming this summer, as long as the Hawks continue drafting well they
could be a scary team in the East in a couple years.
29. Phoenix Suns (2-10)
Previous: 27
Maybe the Suns are just tanking one more time. If Phoenix could pair R.J. Barrett
with Devin Booker in the backcourt, or pair Zion Williamson with Deandre Ayton in
the frontcourt, they could maybe win some games. That's at least what Suns fans are
thinking after losing ten of their previous eleven games.
30. Cleveland Cavaliers (1-11)
Previous: 30
This team looks like a lock to finish with a top-3 draft pick. That's about all that
should be said about this dumpster fire.