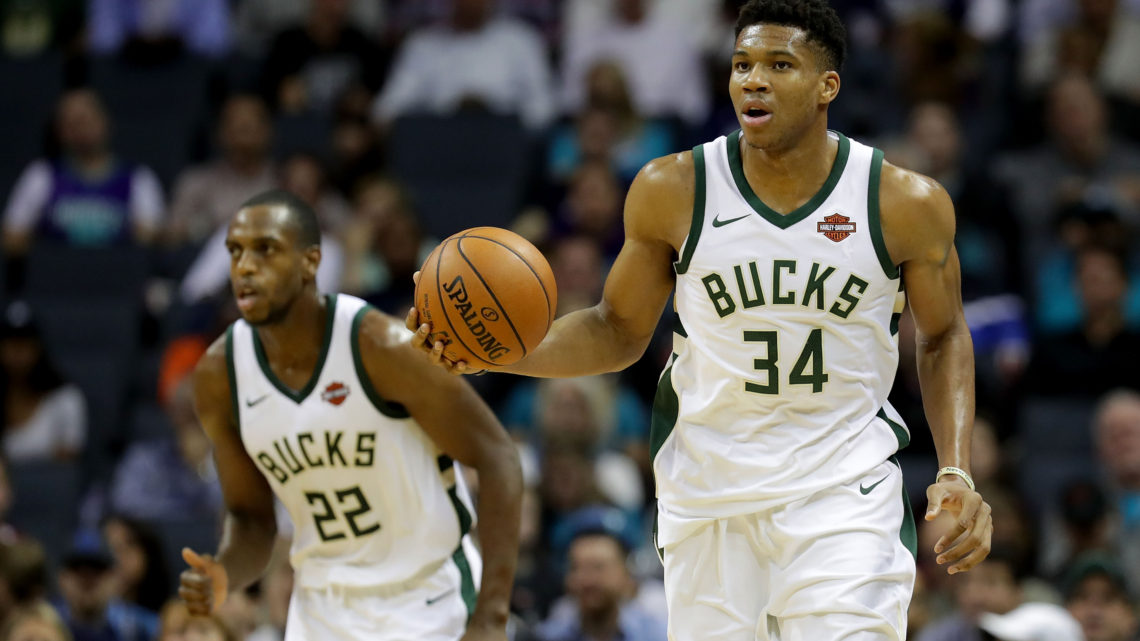 NBA Power Rankings: Week 2
October 29, 2018
BY: CJ Buck, Basketball Analyst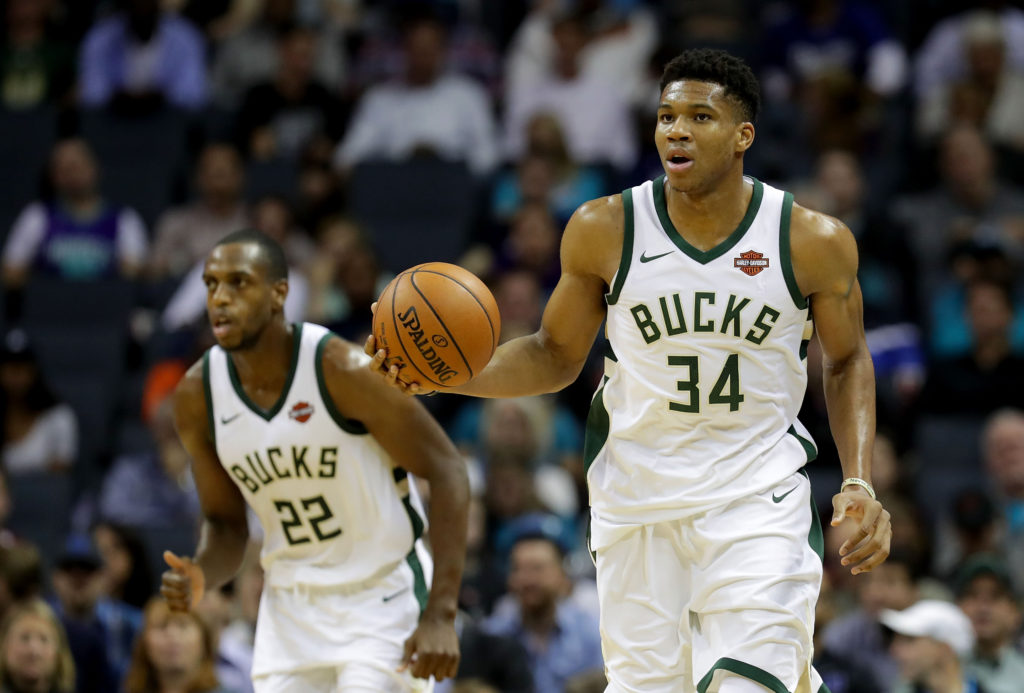 1. Golden State Warriors (6-1)
Previous: 1
Golden State doesn't have as deep of a bench as in previous seasons, but with Curry
and Durant both averaging over 30 points per game it doesn't matter.
2. Toronto Raptors (6-0)
Previous: 2
Kawhi and Danny Green have slid into Toronto's starting lineup better this early
into the season than anybody could have expected. Kyle Lowry must like the new
acquisitions; he's currently leading the league in assists with 10.3 per game, almost
three more than his career high of 7.4.
3. Milwaukee Bucks (6-0)
Previous: 6
The Bucks have been dominate this season. They haven't played any top teams thus
far, however, but Monday night's game against the Raptors won't tell much since
Giannis won't be playing.
4. Denver Nuggets (4-1)
Previous: 4
Denver has one of the best all around rosters in the NBA. Once Isaiah Thomas
returns from injury he'll provide them with an excellent sixth man who can finish
games next to Jamal Murray, Gary Harris, Paul Millsap, and Nikola Jokic.
5. Boston Celtics (4-2)
Previous: 3
The Celtics have been struggling with their chemistry thus far, but it's still really
early. Boston should finish as a top-3 team in the East and as one of the biggest
threats to the Warriors.
6. Utah Jazz (4-2)
Previous: 10
Donovan Mitchell had struggled with his shot the first two games of the season, but
last week the Jazz showed how scary they could be when his offensive game is
clicking.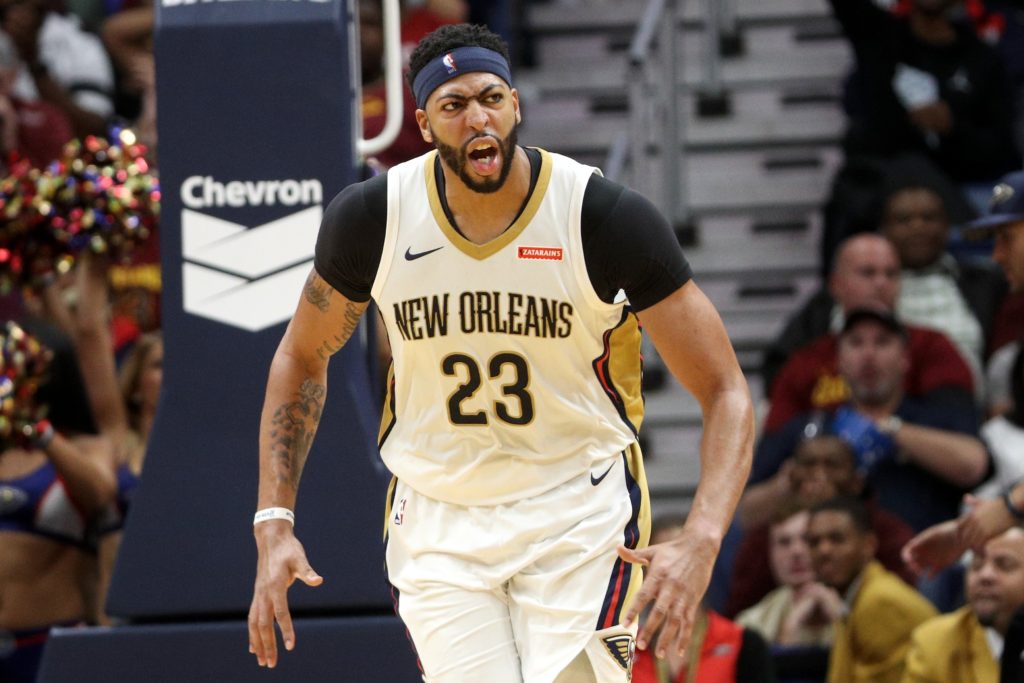 7. New Orleans Pelicans (4-1)
Previous: 8
The Pelicans only loss so far came against the Utah Jazz and superstar Anthony
Davis didn't play. With Elfrid Payton looking vastly improved and able to play next
to Jrue Holiday, along with Julius Randle playing excellent as a sixth man, this
Pelicans team looks primed to make noise this year in the Playoffs.
8. Los Angeles Clippers (4-2)
Previous: 17
The Clippers may not have any superstar players, but their great depth mixed with
Doc Rivers coaching makes them look like a playoff team in a deep Western
Conference.
9. Indiana Pacers (4-2)
Previous: 14
Myles Turner hasn't taken the next step in development most people expected, but
Domantas Sabonis has more than made up for it with outstanding play off the bench.
Averaging 13 points and 10 rebounds per game in just 22 minutes, the Pacers may
want to experiment with starting Sabonis over Thaddeus Young to play alongside
Turner.
10. Portland Trail Blazers (3-2)
Previous: 7
After a strong week one in which Portland defeated the Spurs and the Lakers, they
lost two of their three games in week two. The Trail Blazers will only go as far as
Lillard and McCollum take them, which we've seen in years past will only be the first
round of the playoffs.
11. Detroit Pistons (4-1)
Previous: 15
Last week the Pistons saw Blake Griffin at an all time high, scoring a career best 50
points in an overtime win over the 76ers. They also saw him at his lowest, scoring 7
points on 2 of 13 shooting in a 20-point loss to the Celtics. The Pistons look like a
four to six seed in the Eastern Conference.
12. San Antonio Spurs (3-2)
Previous: 13
San Anotonio's three wins have come against the struggling Timberwolves once and
the new-look Lakers twice. No need to worry with the Spurs, as their still
acclimating DeRozan into their system.
13. Philadelphia 76ers (3-3)
Previous: 5
The 76ers look like they've digressed this season. With two of their wins coming
against Eastern Conference bottom feeders in the Magic and Bulls, this team may
continue to struggle throughout the season.
14. Los Angeles Lakers (2-4)
Previous: 9
The Lakers have so many new pieces this season that it's going to take time for them
to develop chemistry. With Ingram and Rondo serving suspensions their team
development took a small hit, but the Lakers will still be in the playoff mix come the
end of the season.
15. Charlotte Hornets (3-4)
Previous: 16
The Hornets had some struggles last week, getting blown out by the Raptors and
losing two close games to the 76ers and the Bulls. While Nic Batum has looked
terrible this season, rookie Miles Bridges has played better than advertised and
could end up starting over Batum before the seasons over.
16. Miami Heat (3-2)
Previous: 20
Winning both of their games last week, one against the Knicks and other against the
Trail Blazers, the Heat look like they'll be a six to eight seed in the Eastern
Conference.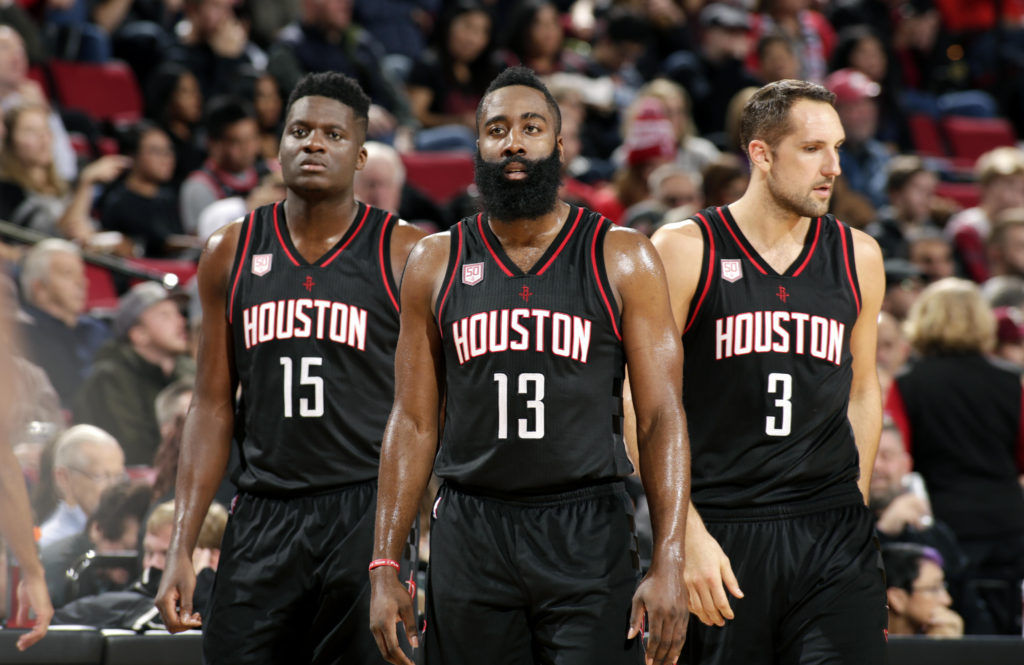 17. Houston Rockets (1-4)
Previous: 11
Dare I say it, but unless the Rockets complete a trade for Jimmy Butler I think they'll
struggle to make the playoffs this season. Their defense is atrocious and Carmelo
doesn't look comfortable on the court with Harden and CP3.
18. Oklahoma City Thunder (1-4)
Previous: 12
The Thunder finally got their first win last week against the Phoenix Suns. OKC will
be fine once Andre Roberson returns, but until then they'll struggle to stay in the
playoff hunt.
19. Memphis Grizzlies (3-2)
Previous: 26
It looks like Mike Conley and Marc Gasol were just rusty week one. With wins over
the Jazz and Suns last week, the Grizzlies might have the talent to sneak into the
seven or eight seed in a stacked Western Conference.
20. Minnesota Timberwolves (2-4)
Previous: 19
What the hell is wrong with Karl-Anthony Towns? He's averaging career lows in
points, rebounds, assists, steals, and field goal percentage. That's not good
considering he just signed a 5-year, $190 million contract this offseason.
21. Sacramento Kings (3-3)
Previous: 23
Believe it or not, the Kings are one of the deepest teams in the NBA. They currently
have six players averaging over 10 points per game, and nine players averaging at
least 7.5 points. While the Kings are still one of the youngest teams in the league,
they've shown a lot of promise for the future.
22. Dallas Mavericks (2-4)
Previous: 21
Losing to the Jazz and Raptors last week shouldn't be a big deal, but losing to the
young and rebuilding Atlanta Hawks is not a good sign for a team that has the talent
to compete for the eight seed in the West. Everybody talks about Dennis Smith Jr.'s
eye-popping athleticism, but nobody talks about how inefficiently he plays. Keep an
eye on Smith's development this year if Dallas continues to struggle.
23. Washington Wizards (1-5)
Previous: 18
Everything will be fine with the Wizards once Dwight Howard suits up for the first
time… Considering Howard returning looks like the best hope for a struggling
Wizards team, this could be a very long season in Washington.
24. Brooklyn Nets (2-4)
Previous: 25
The Nets lost close games to the Warriors and Pelicans last week and beat the
struggling Cavaliers. Brooklyn's only wins this year have came against Cleveland
and the Knicks. While D'Angelo Russell played much better after a rough week one,
they'll need to start beating better quality opponents if they don't want to end up in
the basement of a weak Eastern Conference.
25. Chicago Bulls (2-4)
Previous: 27
When you watch this team you'll need to keep an eye on Zach Lavine. That's because
he's the only consistent player this team has thus far, they'll need production
elsewhere if they don't want to finish with one of the worst records in the league.
26. Phoenix Suns (1-5)
Previous: 22
After winning their first game of the season, the Suns haven't even been competitive
during their five game losing streak. Hopefully Devin Booker returns from his
hamstring injury they'll start playing better basketball.
27. Orlando Magic (2-4)
Previous: 24
While the Magic's two wins have come against quality opponents in the Celtics and
Heat, their starting point guard is still D.J. Augustin. With backups Jerian Grant and
Isaiah Briscoe averaging 4.2 and 3.3 points and 2.0 and 1.7 assists per game
respectively, the Magic will be a bottom feeder as long as their point guard play is so
poor.
28. Atlanta Hawks (2-3)
Previous: 29
While the present doesn't look good for these Hawks, the future is definitely bright.
Trae Young looks like the real deal and so do fellow first round picks Omari
Spellman and Kevin Huerter.
29. New York Knicks (1-5)
Previous: 28
The Knicks continue to be competitive in most of their games; they just don't have
the talent needed to win games in the NBA.
30. Cleveland Cavaliers (0-6)
Previous: 30
Head coach Ty Lue was recently fired and star player Kevin Love is reportedly going
to be sidelined up to a month due to injury. It doesn't look like the Cavaliers
struggles will be ending anytime soon.