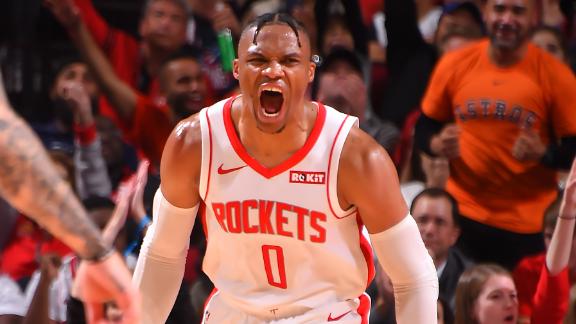 NBA Power Rankings (11.18.19)
November 18, 2019
By: Dylan Delaney, Basketball Analyst
30. Golden State Warriors (Previous Rank:30)
Highest Ranking-29
Lowest Ranking-30
D'Angelo Russell is the latest Warrior to have to miss time with an injury. The complete dumpster fire of a season continues for Golden State. Maybe next year everything comes back together with Klay and Steph back. This week and season, though, are completely lost.
29. New York Knicks (Previous Rank:29)
Highest Ranking-29
Lowest Ranking-30
There's no denying that the Knicks are a disaster. The team just can't seem to get out of its own way most of the time, and with Coach David Fizdale likely on his way out in the near future, there doesn't seem to be much light at the end of the tunnel. One positive that Knicks fans can take is rookie R.J. Barrett has looked really promising so far.
28. Washington Wizards (Previous Rank:23)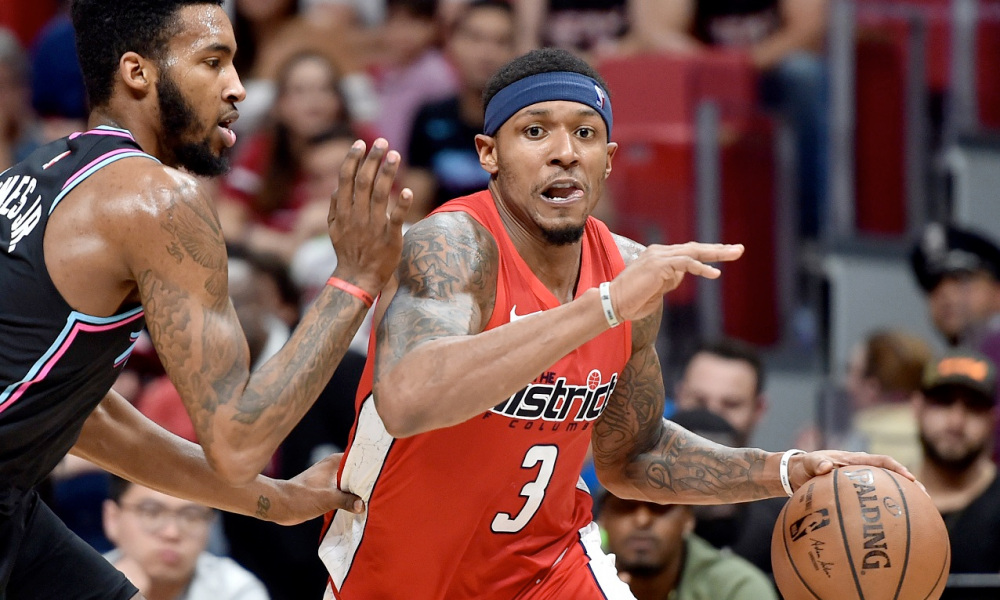 Highest Ranking-28
Lowest Ranking-28
Isaiah Thomas' return has been a feel good story for the Wizards, and for the NBA in general, but his team still has the second worst record in the East. Bradley Beal continues to improve and some of the young guys have been better than expected (Rui Hachimura and Mo Wagner especially), so the future may not be as dark as many thought. This season is all about developing the young guys and getting a high draft pick, and there record shows they're definitely succeeding in one of those areas.
27. New Orleans Pelicans (Previous Rank:25)
Highest Ranking-25
Lowest Ranking-27
It's been an interesting week for the Pels, as they dropped contests against the Rockets and Heat but managed to defeat the Warriors and Clippers. They're extremely injury-prone, as Zion Williamson, Brandon Ingram, Lonzo Ball and Jrue Holiday have all missed notable action this season. However, Holiday has been healthy lately (knock on wood) and has provided some serious punch, including a dominant performance against the Clippers with 36 points and 7 assists.
26. Detroit Pistons (Previous Rank:20)
Highest Ranking-24
Lowest Ranking:27
The Pistons have yet to win a game with Blake Griffin this season, and after a 5-game losing streak they sit at a bleak 4-9. When you dig deep into the numbers, the Pistons are so interesting, as they have the best rebounder in the league (Andre Drummond) but are last in rebounds, and among the league leaders in turnovers. On the bright side, they lead the league in 3PT% at 40.5%, and Luke Kennard's breakout season is a big reason for that number.
25. Chicago Bulls (Previous Rank:24)
Highest Ranking-25
Lowest Ranking-26
It's early, but the Bulls are in 12th in the Eastern Conference. Expect the 1.5 game margin between them and the 8th seed to widen as they draw the Bucks and the Heat this week. Wendell Carter has been exactly what the Bulls hoped for, averaging 14 points and 10 rebounds in the first 13 games of his young career.
24. Cleveland Cavaliers (Previous Rank:27)
Highest Ranking-20
Lowest Ranking-24
This Cleveland team has been much more competitive than expected before the season began. They may want to hold off on any Kevin Love deals unless they get blown away. The front court of Love and Tristan Thompson has been on a tear this year, and the young guards development should only benefit from playing alongside the two veterans.
23. Atlanta Hawks (Previous Rank:22)
Highest Ranking-22
Lowest Ranking-24
The Hawks have been more exciting than their 4-9 record suggests and that's all because of Trae Young's dominant play, averaging 27 points and 8.7 assists per game so far. It's a shame John Collins got suspended, leaving Young and the Hawks with only one other player averaging double digit points. Once Collins returns, and if Kevin Huerter can ever get healthy, this team could be good enough to make a late playoff push.
22. Memphis Grizzlies (Previous Rank:28)
Highest Ranking-16
Lowest Ranking-27
The Grizzlies move their way up the power rankings this week due to some strong performances. The signature win of the season to date came against Utah when Ja Morant proved himself to be a budding star in the league. The future is bright in Memphis although the team may not be there yet, they're moving in the right direction.
21. San Antonio Spurs (Previous Rank:11)
Highest Ranking-16
Lowest Ranking-23
The good news: the Spurs were in close games 3 times in the past week. The bad news: the Spurs lost all four games this week. More good news: Dejounte Murray is making a pleasant impact after missing last season. More bad news: the Spurs' sluggish start has already created trade rumors around DeMar DeRozan. At least Tim Duncan got some valuable coaching experience!
20. Portland Trailblazers (Previous Rank:16)
Highest Ranking-19
Lowest Ranking-21
The Blazers still have some glaring issues, but even with them they are doing just enough to stay competitive. In addition to this they just picked up Carmelo Anthony, and while this isn't really a game changer he should help them a little off the bench provided he accepts his role on the team. For now it's all about weathering the storm until Nurkic returns.
19. Charlotte Hornets (Previous Rank:21)
Highest Ranking-16
Lowest Ranking-21
This team continues to surprise everybody. They likely won't be able to keep pace with their current 6-7 record, but they should continue to be a fun young team to watch on a nightly basis. The emergence of Devonte Graham makes the Terry Rozier contract look questionable at best, but the two point guards have been successful when sharing the court thus far. They may want to consider getting rookie PJ Washington more involved in the offense, but other than that it's hard to ask much more from this young team.
18. Sacramento Kings (Previous Rank:26)
Highest Ranking-15
Lowest Ranking-24
The Sacramento Kings almost strung together three straight wins last week before narrowly losing to the Lakers. However they bounced back strong with a last second win over the Celtics. What's killing the Kings is their interior defense. They are allowing opponents to shoot 56% from 2 point range, good for 29th in the league. No relief coming as they have the Suns on deck.
17. Brooklyn Nets (Previous Rank:17)
Highest Ranking-17
Lowest Ranking-20
The Nets have continued to disappoint after a surprising playoff appearance last season. They haven't moved the ball as well since Kyrie Irving has arrived, evidenced by a season-high in team assists in the one game Irving missed. Any Nets success this year is only a bonus, however, as they are still awaiting the return of Kevin Durant.
16. Oklahoma City Thunder (Previous Rank:18)
Highest Ranking-15
Lowest Ranking-22
OKC has benefited from drawing the Warriors twice along with the Pelicans and Magic. A nice win against Philadelphia should have Thunder fans feeling good before they run into the LA buzzsaw of the Clippers and a home and home vs the Lakers. Expect them out of the playoff picture this week.
15. Orlando Magic (Previous Rank:19)
Highest Ranking-15
Lowest Ranking-19
Markelle Fultz has finally started to get some meaningful playing time, and his confidence has seemed to have reaped the benefits. In his last game he set a career high in points, and helped seal the victory with a steal and dunk in the final minutes. The bigger story may be the fact that he shot 2-3 from three-point range in the game. If he can ever become a consistent threat from deep, he could be the key to this Magic team taking the next step in its development.
14. Minnesota Timberwolves (Previous Rank:15)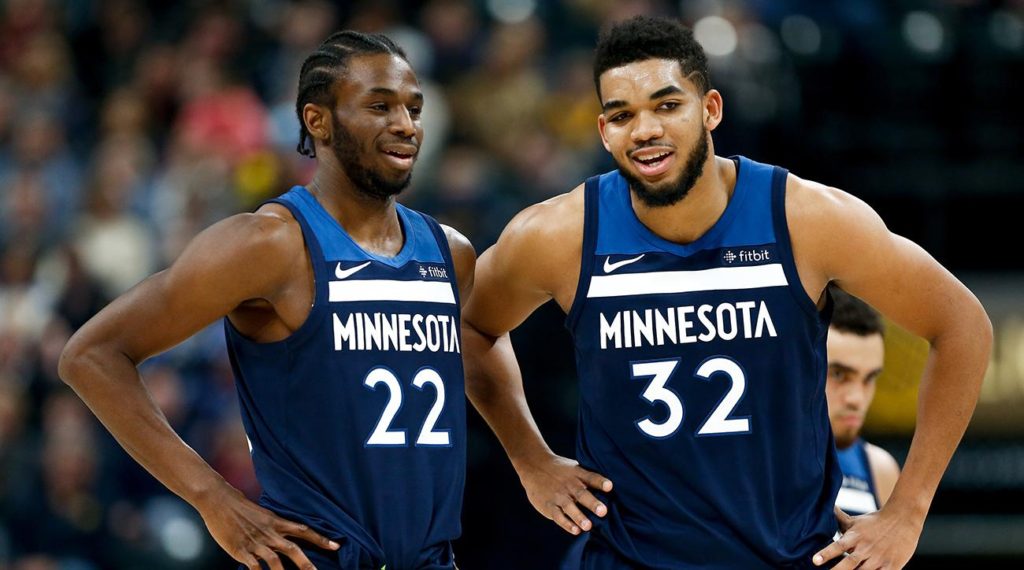 Highest Ranking-12
Lowest Ranking-14
The Timberwolves are off to a surprising start, but that start has cooled down due to a two-game losing streak, as they were blown out by Washington and Houston. Andrew Wiggins was not available for either contest, further proving the point that he's been a big part of their team this season. His shooting stats of 25.9 PPG, 47.8 FG%, and 36.1 3PT% are all career-highs for Maple Jordan. Yup, I said it.
13. Indiana Pacers (Previous Rank:14)
Highest Ranking-12
Lowest Ranking-14
The Pacers have been a rollercoaster of a team so far, as they're 7-3 in their last 10 games, but dropped two games this week to strong teams in Houston and Milwaukee. One sign of encouragement from their last contest came from Myles Turner, who looked healthy with a performance of 16 points and 11 rebounds. Indiana has a very short week ahead of them with only 2 games, so it'll be important for them to capitalize on their rest.
12. Dallas Mavericks (Previous Rank:9)
Highest Ranking-12
Lowest Ranking-13
The Mavericks have lost twice to the Knicks and benched Kristaps Porzingis so far in this young season. They have to be impressed and encouraged by Luka Doncic averaging 31 points, 9 rebounds, and 9 assists over their last three games. Games against the Spurs, Warriors, and Cavaliers this week should give the Mavs time to build confidence heading into next week.
11. Philadelphia 76ers (Previous Rank:3)
Highest Ranking-9
Lowest Ranking-11
To this point the 76ers have not suffered from the losses of JJ Redick and Jimmy Butler as their shooting percentages are right in line with the league averages. Back to back losses to the Magic and Thunder have Philly looking to get on track before drawing the Heat in the second half of a back-to-back to finish the week.
10. Utah Jazz (Previous Rank:12)
Highest Ranking-7
Lowest Ranking-10
The Jazz have started to round back into form over the last week. Although they suffered a loss to the Grizzlies they've been looking better, and while they still have a ways to go have shown glimpses of why they were a preseason contender to win the Western Conference. Time will tell with the Jazz, but they're trending in the right direction.
9. Toronto Raptors (Previous Rank:13)
Highest Ranking-6
Lowest Ranking-11
The Raptors' win over the Lakers is their only win of consequence so far this year. They face the Hornets, Magic, and Hawks this week so we will have to wait to see if this team is capable of beating actual contenders on a consistent basis. They have had inspiring play from their young assets that makes the team look promising.
8. Phoenix Suns (Previous Rank:7)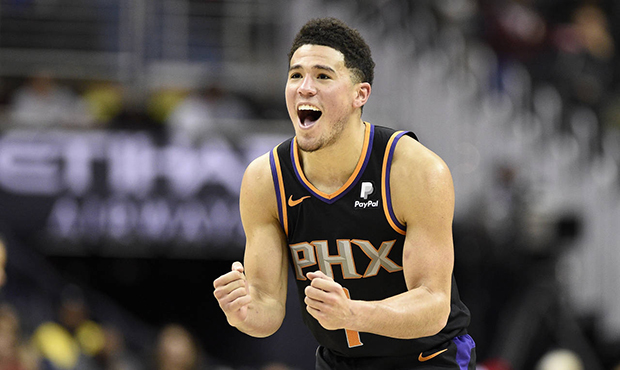 Highest Ranking-8
Lowest Ranking-11
The Suns only played twice this week, losing a nail-biter to the Lakers and then blowing out the Hawks a few days later. The Suns are still among the league leaders in FG and 3PT%, and they've been playing the best defense we've seen from this in a VERY long time. Devin Booker continues to prove his doubters wrong, and Monty Williams is making a serious case for Coach of the Year.
7. Denver Nuggets (Previous Rank:8)
Highest Ranking-7
Lowest Ranking-11
Denver continues to scrape away wins by a slim margin, and that was shown in a massive comeback against Brooklyn on Thursday Night. Jamal Murray contributed a dismal 4 points in that outing, but bounced back on Sunday against Memphis with a strong 39 points on 7 threes, while adding 8 assists and 3 steals in the blowout win. With the offensive slump that Denver's been in so far, they could really use a breakout from Murray to establish himself as a second fiddle to Nikola Jokic.
6. Los Angeles Clippers (Previous Rank:2)
Highest Ranking-2
Lowest Ranking-9
The Clippers have all the talent in the world, but have thus far underachieved. This can be credited in part to the careful handling of Kawhi Leonard, and the fact that Paul George just made his season debut this week. There isn't any real reason for Clippers fans to be concerned this is still and excellent team that will no doubt find be ready for the playoffs.
5. Milwaukee Bucks (Previous Rank:4)
Highest Ranking-4
Lowest Ranking-6
The Kris Middleton injury hurts the Bucks chances at reclaiming their spot atop the conference, but the injury means even more opportunities for Giannis to repeat as MVP. This team may struggle to improve from last season, as well, with Malcolm Brogdon no longer on the team. They will likely have to make a trade or two if they want to place themselves among the rest of the championship contenders.
4. Miami Heat (Previous Rank:5)
Highest Ranking-3
Lowest Ranking-5
The Heat are currently sitting at 9-3 and have played the second toughest schedule thus far, with the second easiest schedule remaining. They already own an excellent defense and I expect the offense to only improve as Jimmy Butler becomes more acquainted with his new teammates. The Heat look like the real deal, and once Justice Winslow returns to the lineup they should be in the running for the one seed in the East.
3. Houston Rockets (Previous Rank:10)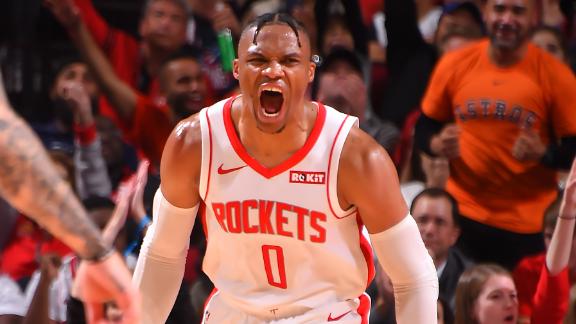 Highest Ranking-3
Lowest Ranking-5
The Rockets have shot up the board in the past week. This is thanks in part to James Harden averaging close to 40 points on the season and doing his best to carry the rest of the team. The tandem of Harden and Russell Westbrook has so far worked and Houston is enjoying a seven game win streak as a result.
2. Boston Celtics (Previous Rank:6)
Highest Ranking-2
Lowest Ranking-4
Well this is what happens when you win ten straight games, you wind up towards the top of the power rankings. Although the Celtics win streak was snapped in Sacramento, the team has been on fire. Kemba Walker has been superb to this point and Jaylen Brown is making his extension look like an absolute steal for the Celtics averaging 20.1 PPG so far. The question surrounding this team was the front court and so far Daniel Theis and Robert Williams have been excellent defensively and the Celtics are once again "fun".
1. Los Angeles Lakers (Previous Rank:1)
Highest Ranking-1
Lowest Ranking-1
Despite losing to the Raptors and barely squeezing out a win over the Kings (who were without De'Aaron Fox) the Lakers own the top spot in the West. They'll look to take advantage of the fact that they don't play a team with a winning record until the first of December. Lebron continues to make a case for MVP in his 17th season.
Three Biggest Risers

1. Sacramento Kings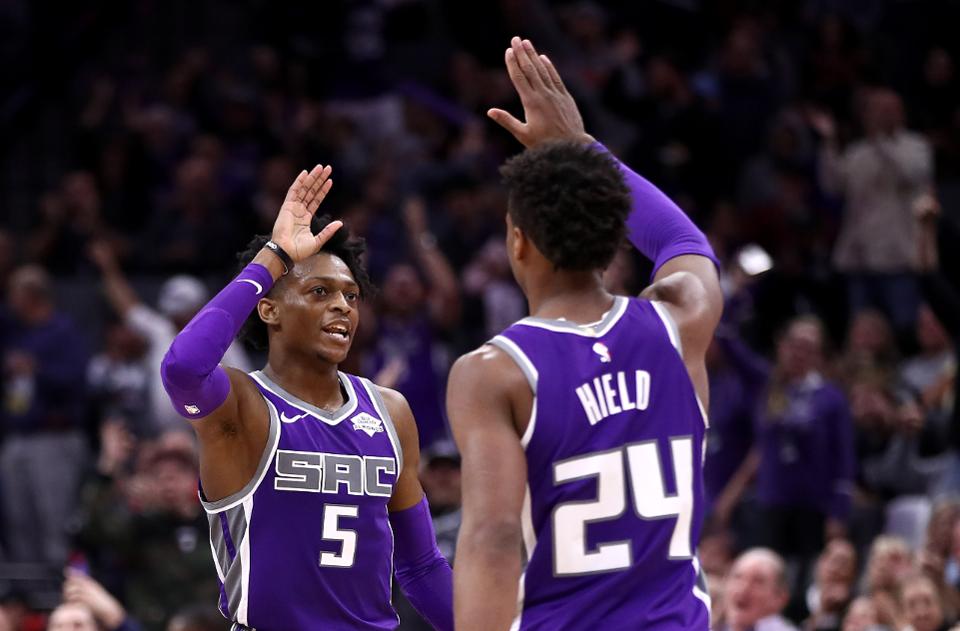 Last Week: 26
This Week: 18 (+8)
After a horrid 0-5 start to the season, Sacramento has really picked up the pace as of late, even with De'Aaron Fox on the sidelines. They're 5-2 over their last 7 games, with wins over Utah and Boston and a close loss (but could have been a win) to the Lakers being the highlights of their run. An unsung hero for the Kings has been Richaun Holmes, and the Kings have played much better since he was inserted into the lineup.

2. Houston Rockets
Last Week: 10
This Week: 3 (+7)
The Rockets defeated playoff hopefuls in the Clippers, Pacers, and Timberwolves this week, as their winning streak hit 7 games. James Harden has been a scoring machine per usual, as he continues to cement his name in the MVP race. Harden and Russell Westbrook have made a statement to the league that they can play together, and the Rockets are rolling.

3. Memphis Grizzlies
Last Week: 28
This Week: 22 (+6)
Welcome to the NBA, Ja Morant! The ROTY frontrunner has been everything Grizzlies fans have hoped for, and his biggest play thus far was his acrobatic lay-up that sealed the win for Memphis against Utah. They might not make the biggest impact this year, but Morant and Memphis look like they have a very strong future ahead of them.
Three Biggest Fallers

1. San Antonio Spurs
Last Week: 11
This Week: 21 (-10)
The Spurs do not like the Spurs we've seen in recent years, as they're on a five-game losing streak and simply cannot find a way to close games out. Their biggest problem as of now is their defense, as they allow the 7th-most points in the league and accumulate the 2nd-fewest steals in the league, as they struggle to create turnovers. Their offense is fairly encouraging, but until they fix their defensive woes, San Antonio will have a hard time remaining in the playoff picture.

2. Philadelphia 76ers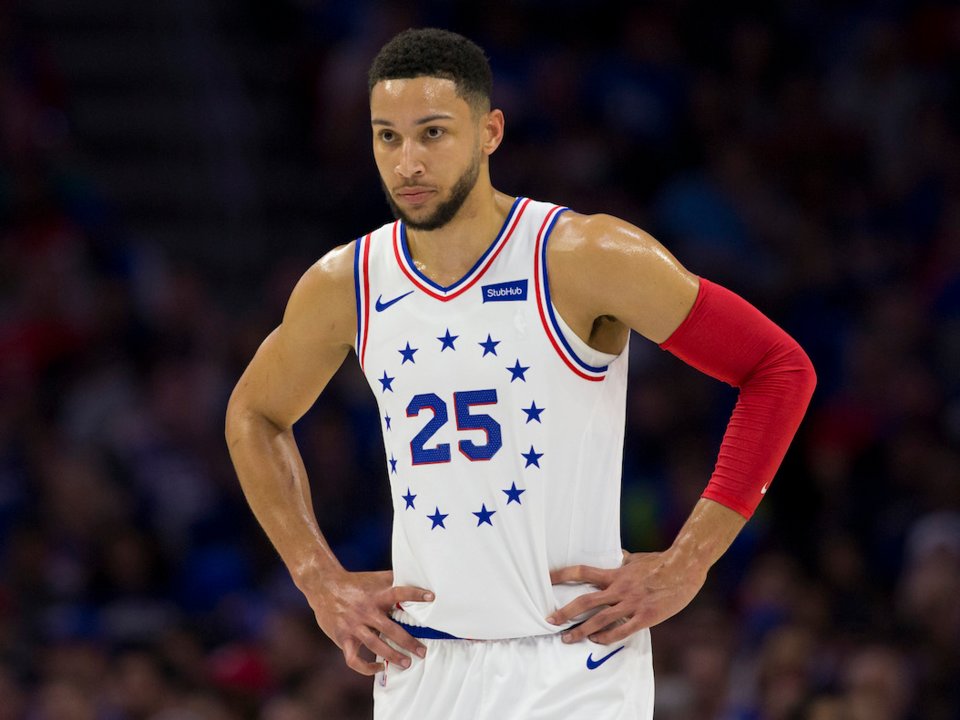 Last Week: 3
This Week: 11 (-8)
While the 76ers still have a good record at 8-5, they haven't had any convincing wins as of late and their weaknesses are being exploited more than their strengths. Al Horford hasn't had the impact people thought he would have, and their three-point struggles are clearly evident. Ben Simmons also hasn't had any real impact scoring the basketball, but has excelled on the defensive end for Philly.

3. Detroit Pistons
Last Week: 20
This Week: 26 (-6)
Detroit's falling, and they're falling quick. The addition of Blake Griffin hasn't contributed anything to the win column quite yet, although the Pistons have been competitive in almost every game they've played. However, if things don't turn around soon, the trade rumors surrounding Griffin and Andre Drummond will only intensify in another gloomy season for Motown.