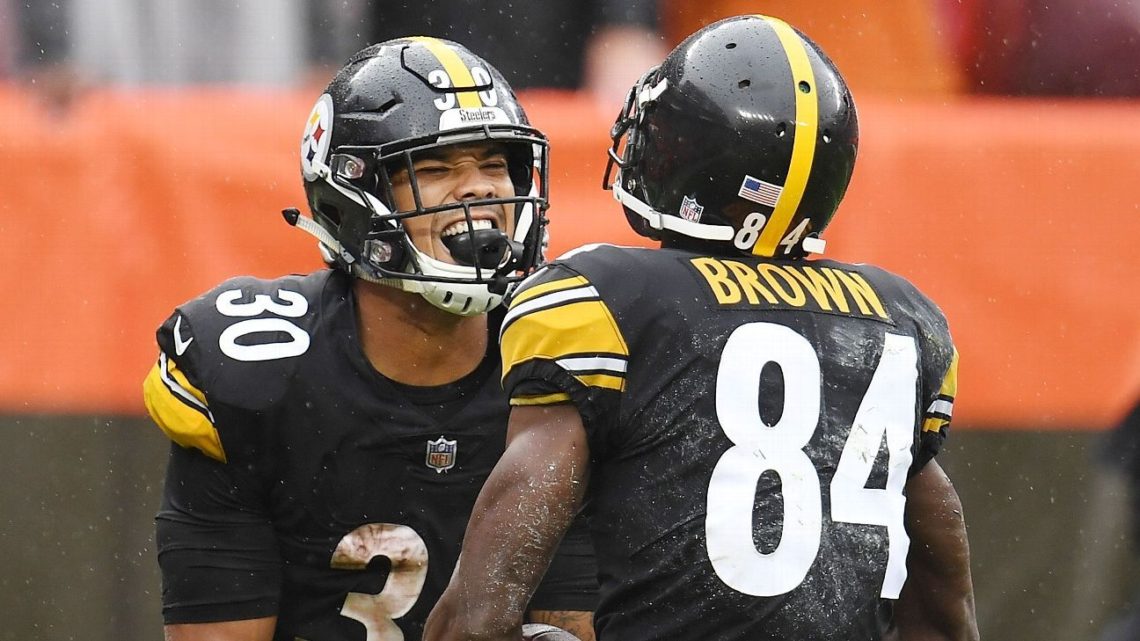 Mid-Season Fantasy Football Awards
November 1, 2018
BY: CJ Buck, Fantasy Football Analyst 
*All references to fantasy points are based on ESPN PPR scoring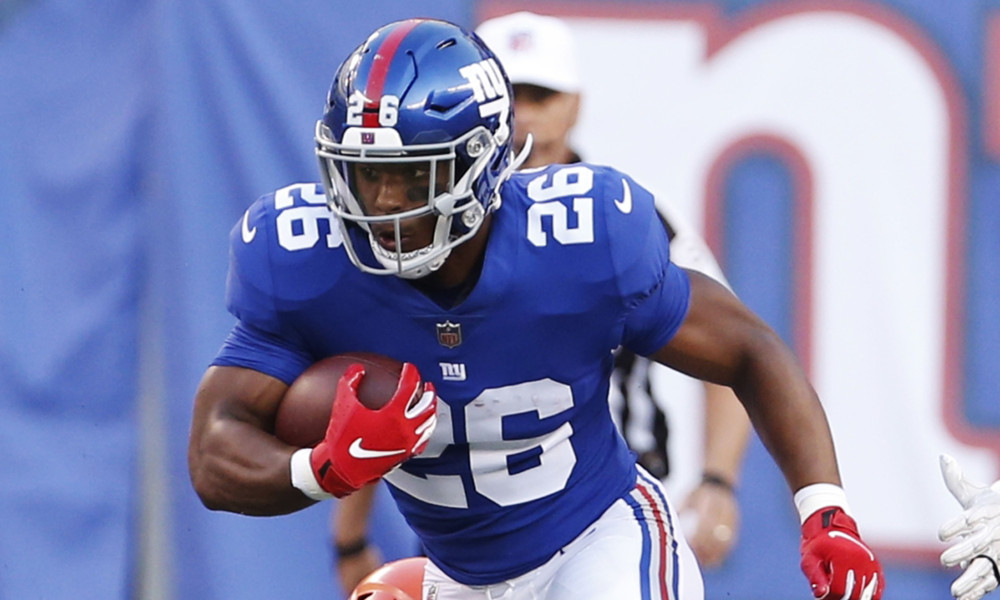 Most Valuable Player:
The player who is single handedly leading fantasy teams to victories.
5. Patrick Mahomes, QB KC
Mahomes is top-ranked quarterback in fantasy and is averaging the second most
fantasy points per game across all positions. He has been a model of consistency,
with only one game of less than 22.9 points. Mahomes is currently on pace to throw
for 52 passing touchdowns this season, which would be good for second all-time.
4. Alvin Kamara, RB NO
The Saints line up Kamara all over the field. With Mark Ingram back from his
suspension, Kamara lines up at wide receiver more often than earlier in the season.
This is great news for PPR scoring. While Kamara struggled in Ingram's first game
back, he's got back on track since the teams bye week, averaging 21.1 points per
game.
3. Saquon Barkley, RB NYG
While Kamara has averaged more points per game than Barkley, Barkley has been
far more consistent. Barkley has yet to have a game in which he scored less than 20
points. In the two games he failed to score a touchdown this season he still managed
to score 24.8 and 20.1 points respectively. With 9 receptions in each of his past
three games, Barkley is primed to remain a top fantasy running back for the
remainder of the season.
2. Adam Thielen, WR Min
Absolutely nobody could have predicted what Adam Thielen has done thus far this
season. He has eight consecutive games of over 100-yards to start the season, and
has caught a touchdown in six of his previous seven games. With seven consecutive
games of over 22 fantasy points, Theilen is playing at a level the NFL hasn't seen
since prime Calvin Johnson.
1. Todd Gurley, RB LAR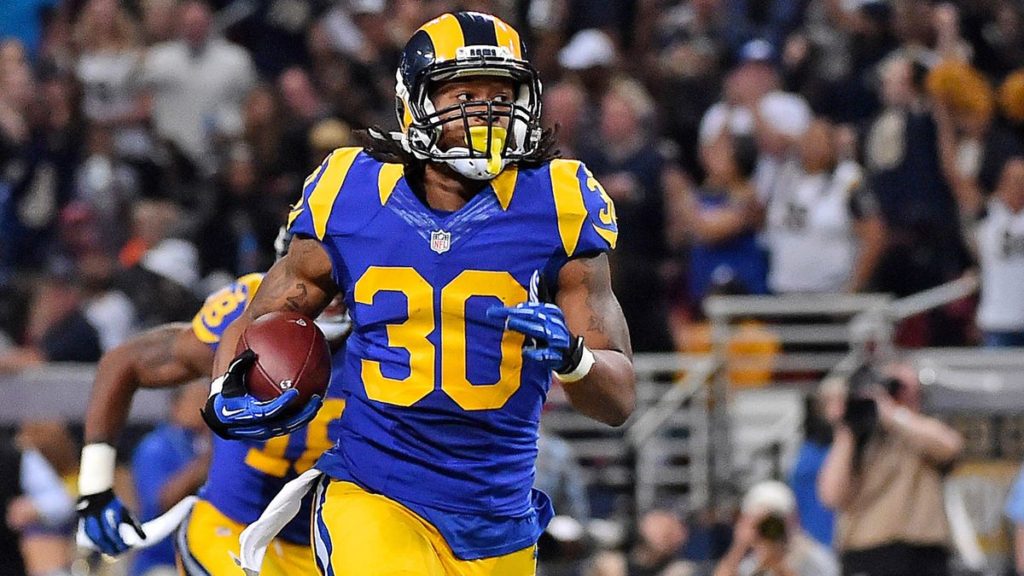 What else can we say about Todd Gurley that hasn't already been said? He's scored
at least one touchdown in every game this season and has scored over 30 points in
five of his first eight games. As long as you didn't draft an atrocious team around
him, Todd Gurley should be carrying you to a top seed in the fantasy playoffs.
Least Valuable Player:
The player who is single handedly hindering fantasy teams from winning.
5. Amari Cooper, WR Dal
Amari Cooper's ADP placed him as the 16 th overall wide receiver taken in drafts. In
six of the first eight weeks of the season Cooper has scored less than 4 fantasy
points, good enough to be ranked 68 th overall at his position. Hopefully fantasy
owners were smart enough to trade him after his week 4 performance, in which he
scored over 20 points for the second time in three weeks. If not, fantasy owners are
praying that a change of scenery to Dallas will revitalize Cooper.
4. Doug Baldwin, WR Sea
Baldwin was drafted right behind Cooper according to ESPN's ADP, getting drafted
as the 17 th overall wide receiver. Believe it or not, Baldwin has been worse than
Cooper this season and it's not even close. Baldwin only has one game this season in
which he scored double-digit fantasy points and he has yet to catch a touchdown.
There was cause for optimism for Baldwin going into his bye week, coming off a 6
catch, 91 yard performance, but he only saw three targets in his next game and
finished with 2 catches for 26 yards.
3. Dalvin Cook, RB Min
Dalvin Cook has the talent to be a top fantasy running back, but we're now going on
one and a half seasons in which he's played well less than half of his team's games.
While he was drafted as the 8 th overall running back according to ADP, he's only
played in one game in the previous six weeks and he's ranked 64 th overall at his
position. Hopefully Minnesota holds him out until after their bye in week 10 and he
can come back and finish the season strong.
2. Leonard Fournette, RB Jax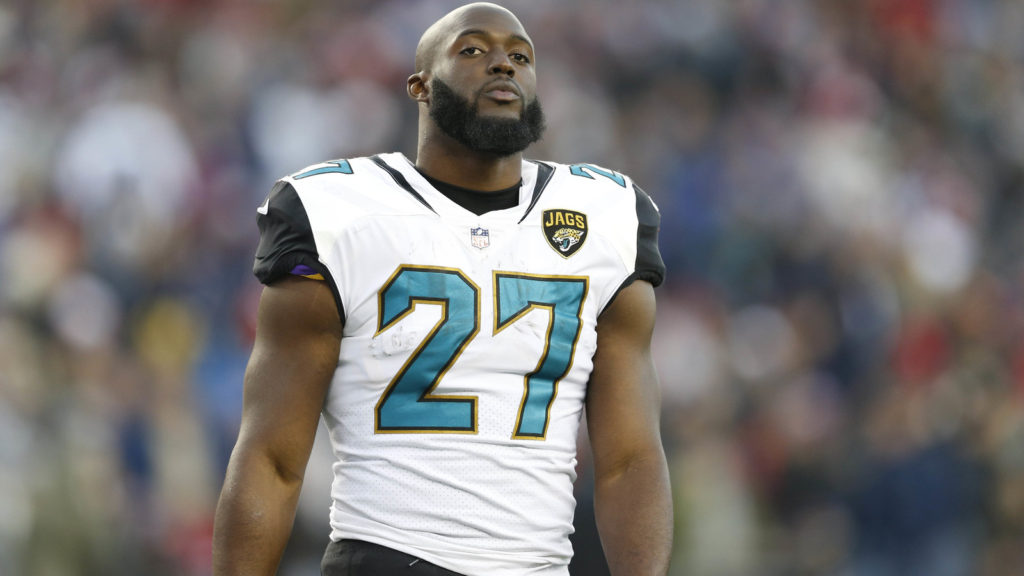 Fournette is having the same troubles this season as Cook; he just can't get healthy
enough to stay on the field. Fournette has yet to finish a game this season and has
only played in two thus far. Getting drafted as the 7 th overall running back according
to ADP, Fournette has almost assuredly limited his fantasy owner's success.
Hopefully nobody drafted both Fournette and Cook, or you're more than likely just
competing to not finish last in your league.
1. Le'Veon Bell, RB Pit
I have nothing to say here.
League Winner:
The player most likely to be the difference maker on a championship roster.
5. Tarik Cohen, RB Chi
Tarik Cohen is slowly taking over as the Bears lead running back. While he'll likely
never get goal line carries over Jordan Howard, he has started playing the majority
of the snaps in the backfield. While he started the season with three consecutive
games of less than 10 points, he's scored an average of 23.5 points in his previous
four games. With Cohen likely slotted in the FLEX for most teams, he's currently
playing like a RB1 and could lead your team to a championship.
4. Phillip Lindsay, RB Den
If we take away the week in which Lindsay was ejected, he has averaged 15.2 points
per game all season. His production should only continue to increase with fellow
rookie Royce Freeman banged up. If Denver starts using him in the passing game
more often, he could finish the season as a high-end RB2/low-end RB1. Considering
Lindsay went undrafted in most leagues, he should certainly be helping teams reach
their fantasy championships.
3. Mitchell Trubisky, QB Chi
It was a rough first three weeks of the season for Trubisky, averaging 11.3 fantasy
points per game. Since week 4, however, he's averaged 31 points per game. Trubisky
has averaged the most fantasy points per game of any quarterback since week 4.
With Trubisky either going undrafted or being drafted near the end of most drafts,
he could be a key factor in leading your team to a fantasy championship this season.
2. James White, RB NE
The number 5 overall running back in fantasy has averaged 25.5 rushing yards per
game. That's unheard of. He only has one game with double-digit carries as well. It
helps that in his previous five games he's had less than 8 catches only once. In those
five games White has been averaging 24.8 fantasy points per game, more than
Melvin Gordon and the exact same as Alvin Kamara. James White is a clear RB1 and
you probably drafted him to be your FLEX or to sit your bench.
1. James Conner, RB Pit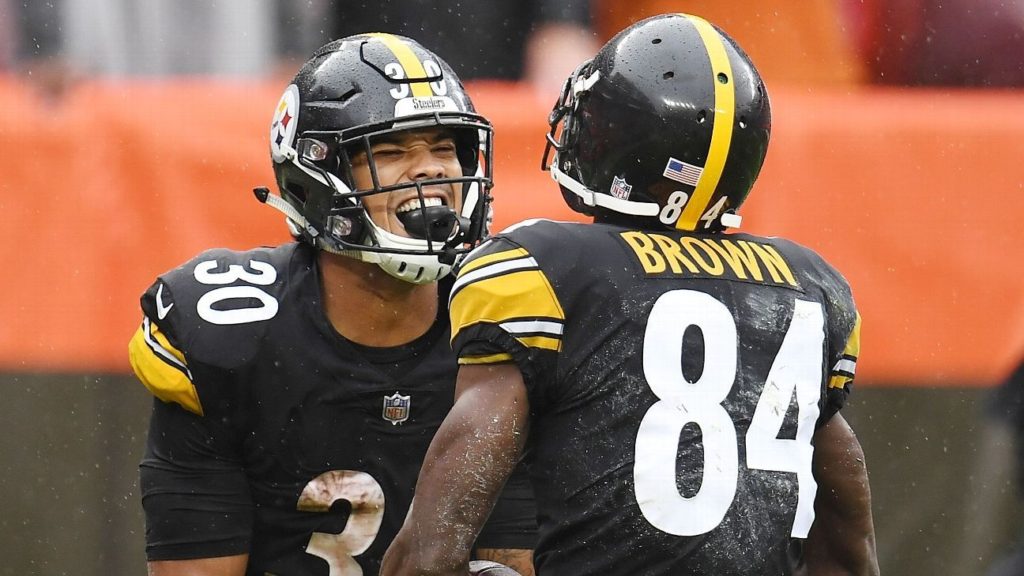 Conner has been playing out of his mind lately. In the Steelers past three games, he's
averaging a ridiculous 33.9 fantasy points per game, even more than Todd Gurley's
past three games. The only issue with Conner for the remainder of the season is the
looming return of Le'Veon Bell. If Bell returns and splits carries with Conner, that
could be catastrophic for fantasy owners, but if Conner remains the lead back for the
remainder of the season he could carry your team to a fantasy championship.
Best Trade Bait:
The player fantasy owners should trade while their stock is high.
5. Demaryius Thomas, WR Hou
Thomas has had an extremely inconsistent season. He's had one game with over 20
points and four games with less than 10. With Thomas recently getting traded to the
Texans, I'd consider trading him if somebody in your league is very high on him now
having Deshaun Watson throw him the ball. With DeAndre Hopkins as the clear
number one receiver and slot receiver Keke Coutee in the slot, there are only so
many targets available for Thomas.
4. Latavius Murray, RB Min
Unless you also have Dalvin Cook on your roster, now is the time to trade Murray.
Coming off his third consecutive 20-point performance, his trade value will likely
never be higher. With Minnesota playing Cook's injury situation safe and holding
him out until after their bye in week 10, fantasy owners will only have one more
week of consistent production from Murray.
3. Matt Ryan, QB Atl
Matt Ryan is currently the third ranked fantasy quarterback, so why you think of
trading him? Consider this. Ryan has averaged 29.4 fantasy points during home
games this season, but only 11.6 points on the road. With six of the Falcons last nine
games coming on the road, Ryan will likely struggle to maintain his current level of
production.
2. Christian McCaffrey, RB Car
McCaffrey has performed as a low-end RB1 thus far this season. But his usage has
decreased with the emergence of D.J. Moore and Curtis Samuel in the Panthers
offense. McCaffrey averaged 22.5 touches per game in his first four games, but in his
previous three games he's averaged 15.3 touches. Losing around eight touches per
game is huge in fantasy. As of right now I consider McCaffrey as a middle of the pack
RB2. If you can trade him for a slight upgrade at either running back or wide
receiver, now's the time to do so.
1. Tyreek Hill, WR KC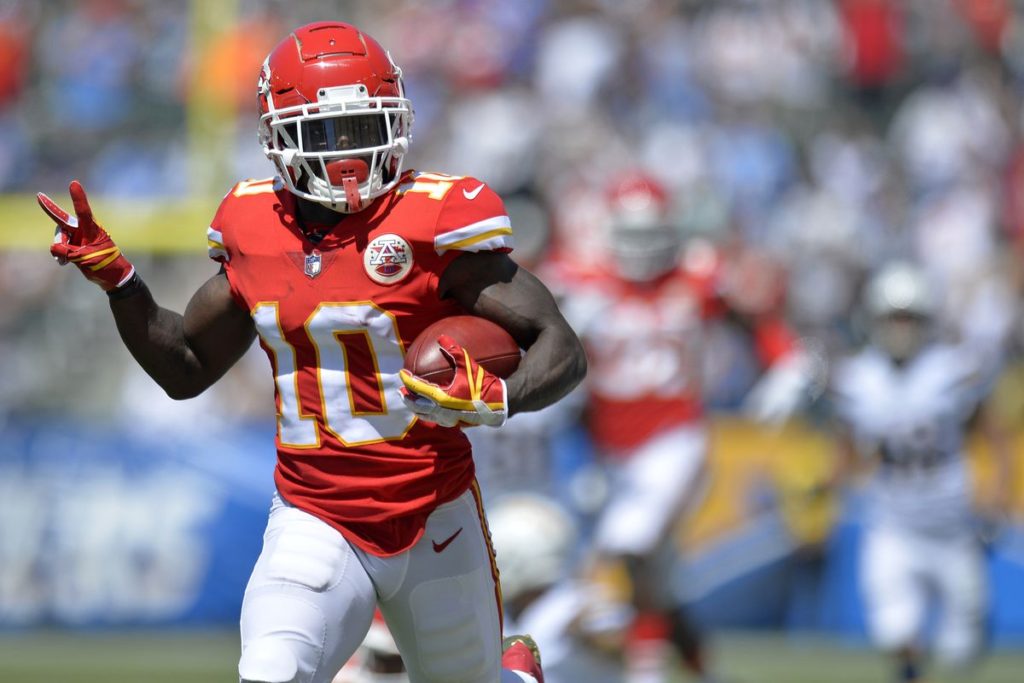 Hill has scored 167 points this season, good enough to be the second ranked fantasy
wide receiver. But, 49% of those 167 points have come in TWO games. Hill is simply
not consistent enough to trust as a WR1. Further proof of this is the fact that in four
of Hill's games he's averaging an outstanding 30.5 fantasy points per game. In his
other four games, however, he's averaging 11.2 fantasy points, less than Cole
Beasley has averaged this season. If you can trade Hill for a low-end RB1/WR1 than
you need to pull the trigger immediately.