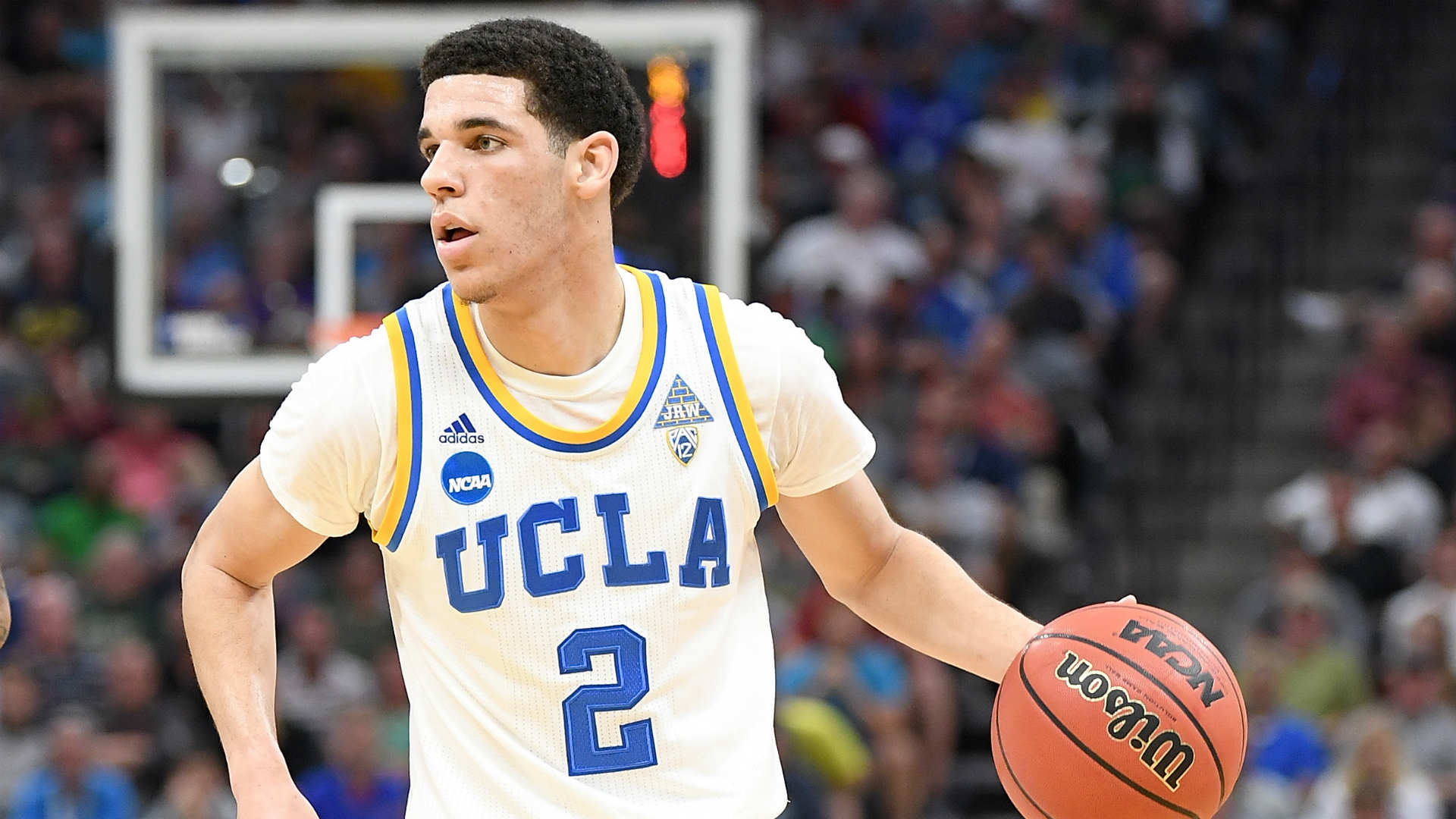 Is Lonzo Ball Worth All the Hype?
September 24, 2017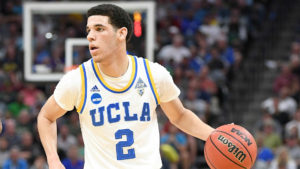 Over the past 10 months, Lonzo Ball has taken the world by storm. In a little under a year's time, he has gone from a little known NBA prospect and high school basketball star to one of the NBA's most talked about players, all before even playing his first game in the league. Whether it be due to a highlight reel performance on the court, or a controversial statement from his father, Lonzo seems to find his way into the national spotlight almost every day. What's more noteworthy is that people have continued to tune in every night to see if he can live up to the massive expectations set on him by his father, the media, and the Lakers organization. All of this attention has led to Lonzo Ball becoming one of the most hyped up NBA prospects in recent memory. Is all this hype actually justified? Or is it all due to genius marketing by his father, Lavar?
Lonzo Ball is coming off of a terrific season at UCLA, being selected 2nd overall by the Los Angeles Lakers, and was just recently awarded the NBA Summer League MVP, but is still viewed as a polarizing figure in sports due to his father's repeated comments about not only Lonzo, but also himself. Lavar has said things such as, "He(Lonzo) better than Steph Curry right now!," and "Back in my heyday, I would kill Michael Jordan one-on-one!" Comments like these have certainly contributed to Lonzo's fame, but not really in a good way. Analysts, scouts, and even current NBA players have not tried to hide their disdain for the Ball family and have made it pretty clear that Lonzo is entering the league with a target on his back. Even Lebron James was seen mocking Lonzo's awkward shooting motion in warm-ups early this season.The amazing part about this, is that the one player who seems totally unfazed by everything is Lonzo himself. But that is Lonzo Ball. Cool. Calm. Quite. Collected. He is almost nothing like his boisterous, loud father. Instead, he has always chose to do most of his talking on the court, away from all the cameras and microphones. And although he is not better than Steph Curry(yet), Lonzo always does his best to silence the critics and show off his special talents.
Coming out of Chino Hills High School, Lonzo Ball averaged a smooth 23.9 points, 11.5 assists, and 11.3 rebounds, that is good for a triple double. He also averaged 5 steals and 2 blocks per game, dominating on both ends of the floor. His performance throughout high school led him to be ranked as ESPN's number 1 Point Guard, and number 4 prospect overall, coming out of high school.
When Lonzo reached UCLA, his stock only went up, as he continued to impress scouts and spectators alike. In his one year at UCLA, he averaged 14.6 points, 7.6 assists, and 6 rebounds per game. He collected 274 total assists which not only led the NCAA, but also broke Jason Kidd's record for second most assists in a season in PAC-12 history. What might be even more impressive is that Lonzo tallied all those assists and owned a remarkable 3.06 assist-to-turnover ratio, once again one of the best in all of college basketball.
But what Lonzo does for a team goes far beyond the box score. In just one year at UCLA, he led a complete turnaround of the program and once again made them National Championship contenders. The year before Lonzo's arrival, UCLA finished with a disappointing 15-17 record overall and came in just 10th place(6-12) in a very underwhelming PAC-12 conference. Just one year later, Ball led UCLA to a 31-5 overall record(15-3 in PAC-12 play), a third place finish in the PAC-12, and a 3-seed in the NCAA tournament.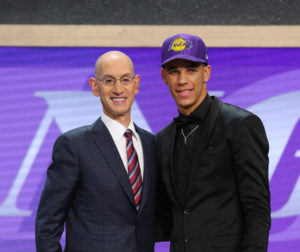 After his outstanding play in college, he was viewed by most NBA scouts and front offices as the number 2 overall prospect in a very deep and talented draft class. He was justly taken number 2 overall by his hometown team, the LA Lakers, and to no one's surprise, he was immediately deemed "the savior" of the organization. The hype and expectations surrounding Ball were now higher than ever before. But once again, he responded by being the best player on the court. This summer, Lonzo Ball averaged 16.3 points, 9.3 assists, 7.7 rebounds, 2.5 steals, and 1 block per game en route to leading the Lakers to a Summer League title. Ball was also awarded the Summer League MVP despite missing 2 and a half games with various minor injuries.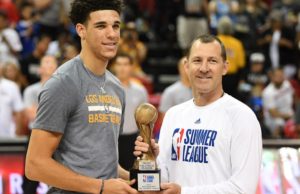 In such a short career, Lonzo Ball has already collected an impressive list of accolades, and has won at every level he has played at. It should be obvious to anyone that has seen Lonzo play, that he is a special talent. He possesses a generational passing ability, elite vision, and incredible instincts as a point guard. His ability to push the pace of play and score and dish in transition leads to many easy buckets for his teammates and is something that makes him the perfect point guard for today's NBA.
However, one thing Lonzo has received criticism for is his unique shot form. And after shooting the ball very poorly in Summer League many people began to question whether or not he will be able to shoot the 3 at the NBA level. Ball shot a miserable 23.8% from 3 point range and just 38.2% from the field overall this summer. Obviously, Lonzo did not shoot the ball to the best of his abilities this Summer League, but there are plenty of current NBA superstars who shot the ball at similar percentages and ended up shooting much better when they actually played in the NBA. Current NBA superstars who struggled to shoot the ball in Summer League play include:
Lebron James who averaged 15.8 points, 7.3 assists, and 4.3 rebounds on just 37% shooting,
Kevin Durant who averaged 24, 2, and 0 on just 33% shooting from the field,
Derrick Rose who averaged 9.5, 5.5, and 2 shot just 29%,
Steph Curry averaged 17.4, 4.2, and 4.6 on just 32.5% shooting.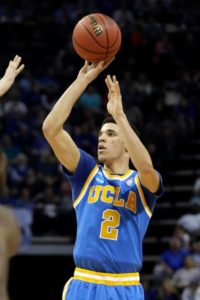 Lonzo Ball will not be a score first, shoot first point guard at the NBA level. He will not be like the current point guards who drop 25-30 points per game. He is not Russell Westbrook, James Harden, or Steph Curry, and he most likely will never be able to score like them. However, I do expect him to shoot the ball much better with time and experience, especially from 3, where he shot 41% from in his one year at UCLA. I also fully expect his impact on the Lakers to eventually be just as great as any point guard in the league for their respective teams, including Westbrook, Harden, and Curry.
Throughout his career, Lonzo Ball has shown the type of impact he has had on every team he has played on. He won a National Championship in high school, completely transformed a dismal UCLA team into a legit title contender, and then even lead the Lakers to a Summer League Championship. Ball has literally won at every level, on every team he has played on. No matter how much you hate him, or his dad, or his family, that is a stat you cannot argue with. Lonzo Ball is most definitely worth all the hype and media attention he has received since bursting onto the scene last fall. It should not surprise anyone if he leads the Lakers to the playoffs this season for the first time since 2013.
Written by Ryan Scimone