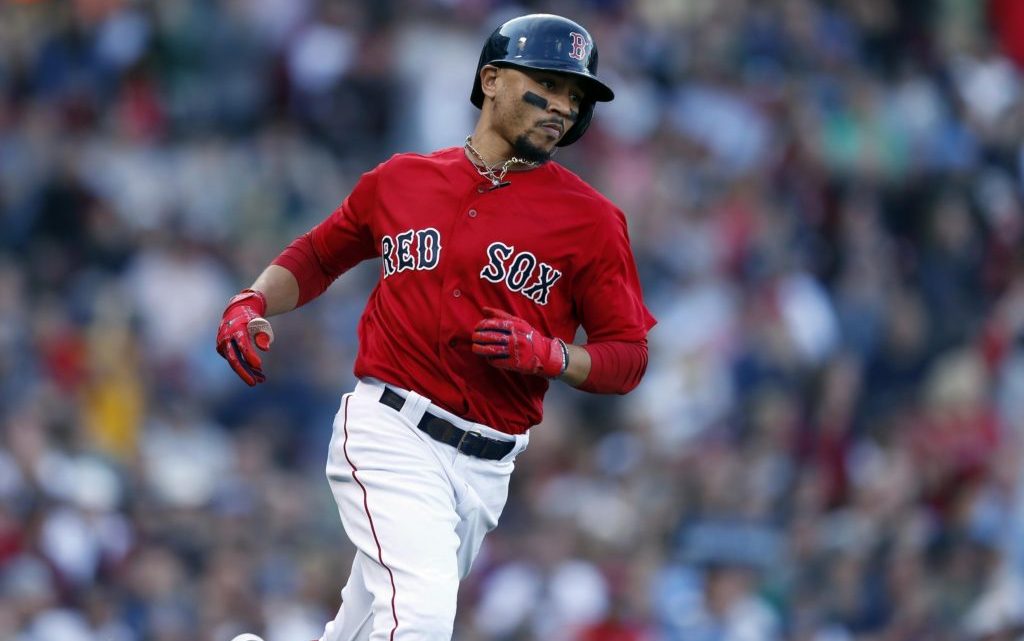 Five Trades That Could Happen Before Opening Day
December 6, 2019
By: Dave Furtado, Baseball Analyst
The MLB Winter Meetings are right around the corner, and with them the Hot Stove should begin to really heat up. All eyes will be on big name free agents such as Gerrit Cole and Anthony Rendon out on the open market, but the trade market this year seems to be equally as interesting. In all the hype of free agency I'm going to be taking a dive into five trades that could very well happen before Opening Day of the 2020 season.
1. Toronto Blue Jays Acquire Jackie Bradley Jr.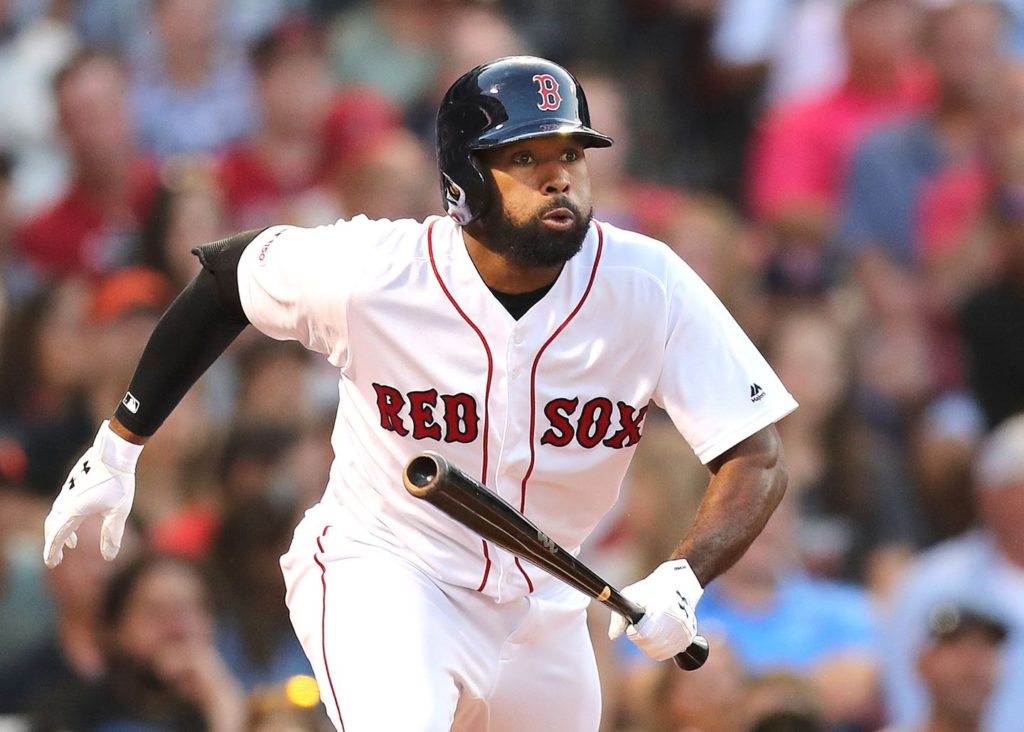 Blue Jays Get:Jackie Bradley Jr.
Red Sox Get:Kevin Smith and Jacob Waguespack

The Boston Red Sox sit in a really difficult position this winter. They're attempting to shed salary in order to try and retain superstar outfielder Mookie Betts, but at the same time trying to avoid completely gutting the roster. In this trade they would be getting rid of a suspect contract while getting some value back.

Waguespack is coming off of a solid season in 2019 for the Blue Jays. He was originally an afterthought in a trade that sent Aaron Loup to the Philadelphia Phillies in 2018. However he was able to impress both as a starter and out of the bullpen for Toronto posting an ERA of 4.38 and striking out 7.3 batters per nine innings. Waguespack's sample size is rather small, just 68 innings pitched a season ago, but it's a gamble the Red Sox may want to take considering the pitching issues they had last season. Waguespack is also a very affordable option as he made just league minimum in 2019. The real prize in this return for JBJ is Kevin Smith. A college product from the University of Maryland, Smith has played his way into the Blue Jays Top 30 Prospects list. MLB Pipeline has him ranked at 13th in the Toronto system. The slick fielding infielder has the ability to play both second base and shortstop and could likely handle third base if there is a need. In addition to this Smith swings the bat rather well posting some strong numbers in the minors in 2018. He hit for a .355 average and 25 home runs, so the power is there. He is coming off of a rough season in 2019, but he did finish the season well and had a solid showing in the Arizona Fall League. Smith is close to being Major League ready as well and with a log jam in the Toronto infield there may not be a place for Smith with the Blue Jays.

Now to take a look at how the Blue Jays can benefit in this swap. Heading into the offseason the two biggest needs facing the Blue Jays were pitching and center field. Getting Bradley Jr. would remedy one of these needs and at an affordable cost for the team. Bradley is projected to make about eleven million dollars in arbitration this winter according to MLB Trade Rumors, and while the Sox can't afford that if they want to keep Betts, the Blue Jays certainly can. As far as on field production goes Bradley is fairly similar to former Jays center fielder Kevin Pillar in the sense that they're both excellent defenders who can't really hit. With that being said the Blue Jays need to prioritize defense in the outfield right now and Bradley will give them that. The price likely won't be astronomical considering Boston will be looking to unload the gold glover so this seems like a good match.
2. Chicago White Sox Acquire Mookie Betts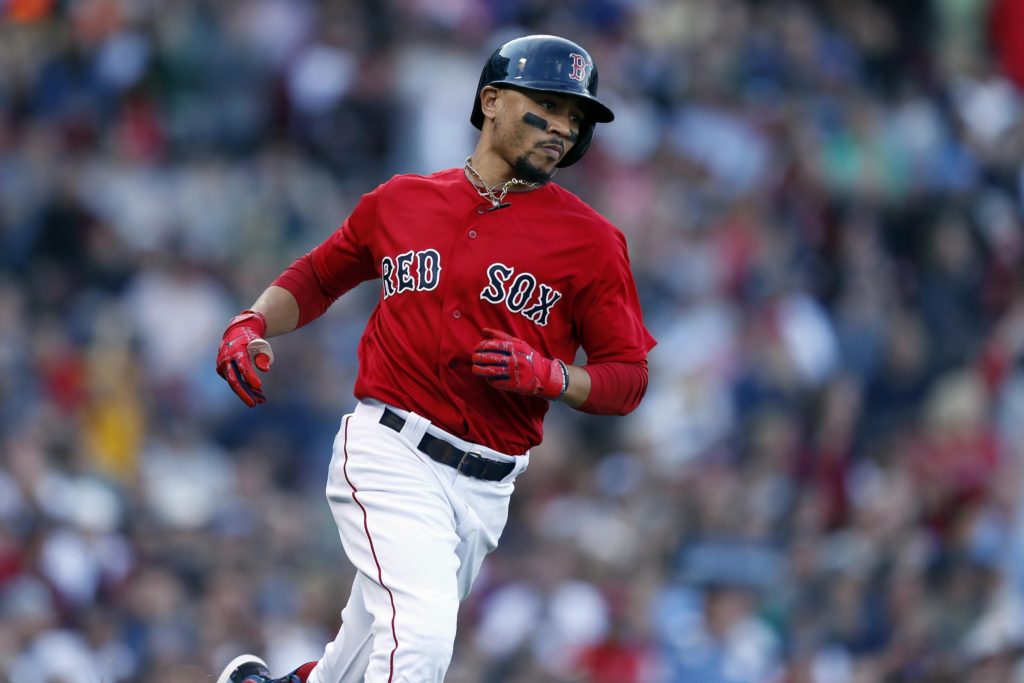 White Sox Get:Mookie Betts
Red Sox:Nick Madrigal, Carlos Rodon, Ian Hamilton

This trade is certainly the blockbuster of the bunch. However it does seem like the chances of it happening are shrinking as time goes on. Betts' value in a trade is constantly diminishing as he draws closer to free agency at the close of the 2020 season. We'll explore this option anyway because it is a very interesting proposal.

The Red Sox obviously would be giving up a generational talent in Mookie Betts, therefore the asking price will be hefty. The three players that I decided on as a return in this prediction all offer the Red Sox something that they need. To start, Nick Madrigal is the White Sox fourth best prospect according to MLB Pipeline and he is ranked third best among second basemen. The Red Sox have been looking for a second baseman especially with it looking like the end has arrived for Dustin Pedroia. Adding Madrigal would be greatly beneficial to Boston and it would have an almost immediate payoff as he is close to being MLB ready and could see action with the big club in 2020. In addition to infield help the Red Sox will be looking for pitching, and lots of it. This is where Carlos Rodon and Ian Hamilton come into the equation. Rodon possesses electric stuff, namely his slider, which is one of the most potent in the league. The biggest question surrounding Rodon is his health. He has battled injuries throughout his young career and is slated to miss most of the 2020 season as he rehabs from Tommy John surgery. Despite this Rodon is an incredibly high upside arm and provided he's healthy moving forward could be an excellent addition to the Red Sox staff in 2020 and beyond. Ian Hamilton is the last player I've included in this trade, and he is probably the most intriguing. The right hander has a fastball that is ranked at 70 on the 20/80 scale. At 6' tall and 200 pounds Hamitlon has the frame to hold up to the grind of a MLB season, and at 24 years old should be close to making the jump to the Show. Hamilton is coming off an atrocious 2019 campaign where his ERA was a 9.92 in Triple A. Despite this his hard fastball and solid frame could allow him to be a good bullpen arm, something he has excelled at during stretches in the Minors.

It really goes without saying what the White Sox will be getting back in this trade. Betts is a generational talent and one of the true five tool players in baseball. The biggest question mark will be if Chicago is willing to gamble high level prospects on a potential rental. Assuming they do they'll be rewarded with a whole season to try and convince Betts to stay on the South Side. The White Sox lineup is a perfect fit for Betts as well. He has had his best seasons when he is put in front of big time bats such as David Ortiz in 2016 and J.D. Martinez in 2018. Betts would likely hit right before Jose Abreu in the White Sox lineup which would give him that big power bat to protect him. That coupled with a weak American League Central make Mookie Betts to the White Sox a match made in baseball heaven. Now it is just a matter of the two teams being able to come together and agree on a fair trade for Betts, something is definitely easier said than done.
3. Oakland Athletics Acquire Chris Archer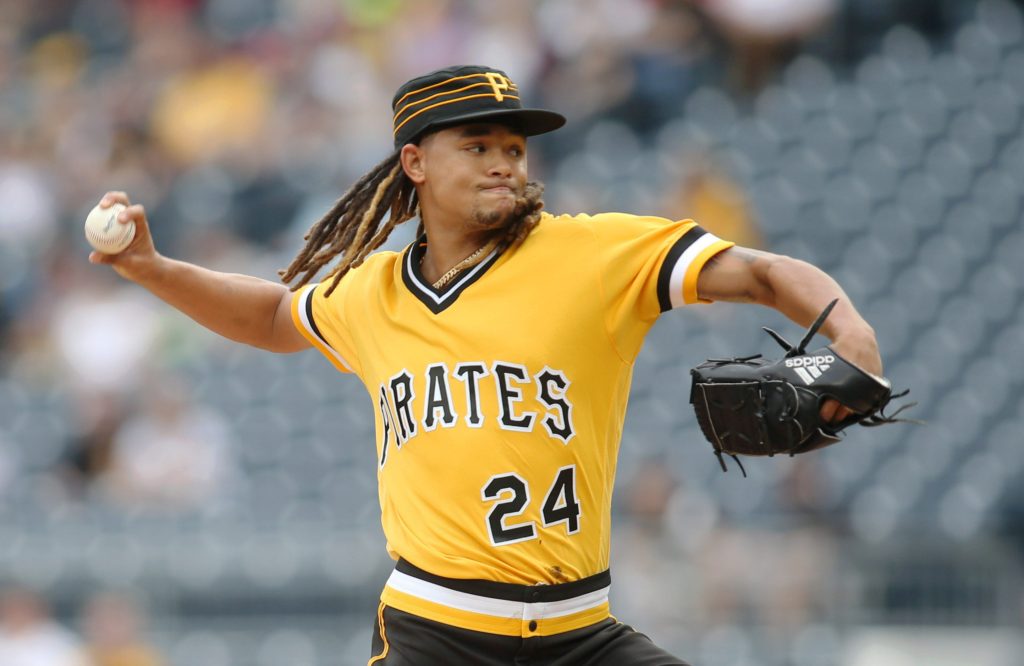 Athletics Get:Chris Archer
Pirates Get:Seth Brown

This trade is essentially a salary dump of sorts for the Pirates. With new leadership in the form of Ben Cherington, expect the Pirates to take steps towards remaking the look of their club. This starts with clearing the remnants of one of the worst trades of the last decade. Chris Archer's time in Pittsburgh has been a disaster to be frank. He has posted career lows in a variety of areas including ERA, WHIP and HR/9. There's no doubt that Archer still has the talent to get back to his All Star form from just a few seasons ago, however Pittsburgh probably isn't going to be the place he does this. This is where the A's come in. Archer has been plagued by the long ball throughout his career, but playing in Oakland may help to remedy those issues. The A's play in one of the most pitcher friendly parks in the MLB and Archer would likely surrender a smaller amount of homers if he's making a majority of his starts there.

Archer makes all the sense in the world to a team like the Oakland A's. General Manager Billy Beane is always trying to find a steal whether it's on the free agent market or through a trade. Bringing in Archer is the perfect example of a low risk high reward transaction in the sense that Archer is coming off what was in many ways the worst year of his career, but he could very easily turn it around in a new setting as the talent is obviously still there. The asking price on Archer shouldn't be high at all and the A's should be able to bring him on board at a fairly low cost. I'm predicting a return of a lower level prospect, or a MLB bench player. For the sake of my prediction in this piece I'm going to say first baseman Seth Brown will be heading to the Pirates in this deal.

Brown had a brief stint with Oakland in 2019 and played well hitting for an average of .293 in a limited sample, just 26 games played. Pittsburgh could target Brown because they could use some depth at first base behind Josh Bell, and to be completely honest, the Pirates probably just want to flip Archer for something of substance. Brown has the potential to be a halfway decent infielder in the MLB, but for now he's a relatively expendable piece. This is a fairly low level trade, but it has the potential to pay dividends for the A's if Archer rediscovers himself in Oakland.

4. Cincinnati Reds Acquire Jon Gray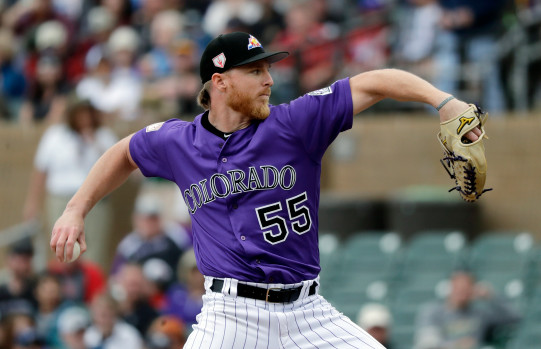 Reds Get:Jon Gray
Rockies Get:Lucas Sims, Tyler Stephenson

It's not a secret that the Reds are looking to add pitching. With a rotation that already boasts the likes of Sonny Gray, Trevor Bauer, and Luis Castillo they are looking to continue to strengthen the rotation. They've so far missed out on Zack Wheeler and have been tied to several free agent pitchers, but nothing has come together quite yet. Despite this help could be on the way via a potential trade with the Colorado Rockies for pitcher Jon Gray.

The Reds have proven that they want to compete in 2020 as evidenced by their signing of Mike Moustakas to a four year contract. Adding Gray to bolster their rotation would be another step in ensuring that they play in October next season. Gray has been a steady arm for the Rockies over the past four seasons, pitching to a 3.84 ERA and a 4.5 WAR. The ERA may not jump off the page, but consider that he makes a majority of his starts at Coors Field which might as well be the moon. In addition to that Gray has accumulated a 4.5 WAR in 2019 which is right around All Star level. He was able to be a productive arm in the worst pitcher's park in baseball, so there shouldn't be any concern that he would struggle with the hitter friendly environment of Cincinnati. In addition to the on field production, Gray is also under club control until 2022, with this current offseason being his first of arbitration. These years of club control make Gray all the more appealing to a team like the Reds who are clearly gearing up for a run into the 2020's.

As far as the return I don't think the Rockies will go overboard on the asking price. Colorado is in an interesting spot where they don't have the roster to seriously contend, but they did just make a major commitment to third baseman Nolan Arenado. With all of that money tied up in Arenado, they may be more willing to part ways with Gray now to save money down the road for other players. The return could be a few prospects or lower level MLB players, such as the two I think could be in the return, catcher Tyler Stephenson and pitcher Lucas Sims. Stephenson is coming off a strong showing in the Arizona Fall League and has been a solid hitter throughout his journey in the Minor Leagues. His best asset behind the plate is his catch and throw skills, he threw out 27% of would be base stealers in 2019, a major step up from just 21% in 2017. Currently sitting in Double A, Stephenson likely wouldn't see time with the Rockies in 2020, but he could turn into an everyday catcher or at least a quality backup down the road. On the other hand there is relief arm Lucas Sims. Sims pitched to a 4.60 ERA in 2019 and proved to be a reliable bullpen arm overall. His best weapon is the strikeout, Sims struck out 57 batters in just 43 innings a season ago and with more innings out of the bullpen that number should only go up. It remains to be seen if Colorado seriously wants to move Gray, but if they do a deal like this is definitely possible, if not probable.
5. Philadelphia Phillies Acquire Ken Giles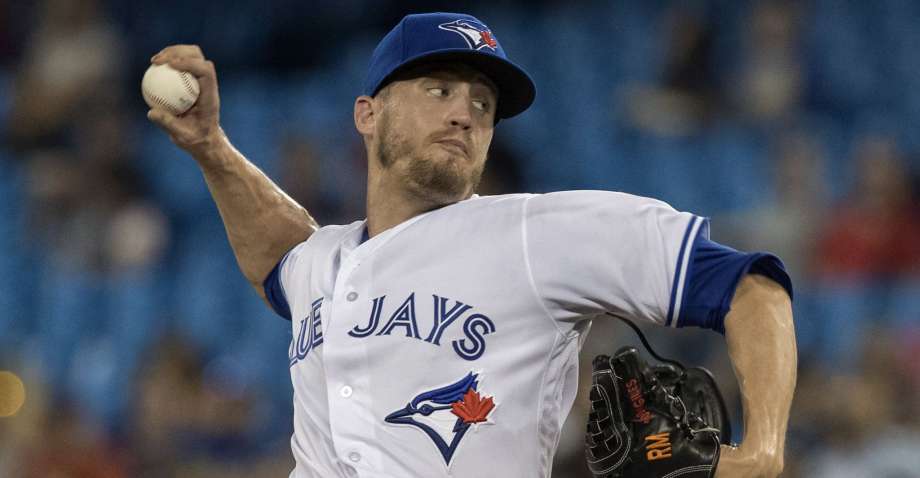 Phillies Get:Ken Giles
Blue Jays Get:Nick Pivetta, Damon Jones

The belief around baseball was that the Toronto Blue Jays were going to move star closer Ken Giles at the trade deadline, however arm troubles for Giles put a halt to those plans. Now that the offseason is in full swing Giles' future with the Blue Jays is murky. If Toronto does indeed decide to capitalize on Giles' high trade value, sending him back to where it all started for him with the Philadelphia Phillies makes all the sense in the world.
The Phillies have already made a major move to load up their pitching staff by signing Zach Wheeler to a five year contract. With that being said their bullpen still needs some work, and placing Giles at the back end of the bullpen is a great place to start. His arm issues from 2019 weren't major and he was able to pitch towards the end of the season. When Giles was on the mound he was absolutely electric, posting an ERA of 1.87 and striking out 83 batters in just 53 innings. Obviously saves aren't the best way to gauge a closer and his value, however Giles has been reliable blowing just one save in the past two seasons (April 11th 2019 at Boston). Adding Giles to the back end of the Phillies bullpen would give it a completely different look and feel for the next season.

As far as a return payment for Giles, the price will likely be high, but it won't be over the top. It will likely take at least one MLB player plus a prospect, preferably one that is close to being Major League ready. Nick Pivetta has struggled to really establish himself in the Phillies rotation, and it seems as though a change of scenery would do him wonders. His stuff is phenomenal, with an upper 90's fastball that has some great movement. Pivetta fits the mold of what the Jays typically look for in pitchers as well, a big bodied right hander coming in at 6'5" 220 pounds he has the frame to hold up to throwing a large amount of innings. In addition to this Pivetta is also a native of Victoria, Canada, and we all know how much Toronto loves taking on Canadian players. Pivetta has shown flashes of being a really good pitcher through the early part of his career, but he hasn't been able to find much consistency, and a change of scenery may be exactly what he needs to get back on track.

Another prospect that Toronto would likely want to target in this trade is left hander Damon Jones. Jones shot up the farm system for Philadelphia in 2019, dominating at both A+ and Double A before stalling out in Triple A at the end of the season. Despite struggling at Triple A there is a lot of promise with Jones. At 6'5" 225 pounds, he once again fits that big bodied mold Toronto seems to want in their pitchers as evidenced by players such as T.J. Zeuch and Nate Pearson. Jones figures to see time in the Majors sometime in the 2020 season, so this addition could give the Blue Jays some instant benefits. The lefty is currently ranked as the 20th best prospect in the Phillies system and his best weapon is his fastball which is ranked at a 60 on the 20/80 scale. Jones also possesses a solid curveball so with that solid two pitch mix he could at the very least be an effective arm out of the bullpen.