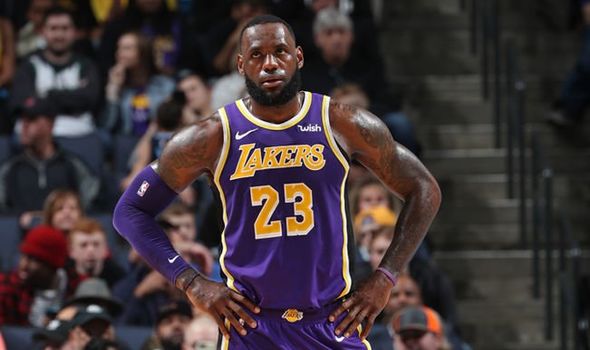 A Hollywood Flop
February 27, 2019
By: Asher Low, Basketball Analyst
Lebron James, I would like to formally welcome you to the western conference. A place where trying in the regular season is actually necessary for every team that doesn't play in the bay. For Lebron and the Lakers, the partnership between the worlds greatest player and one of the worlds greatest cities has been anything but simple.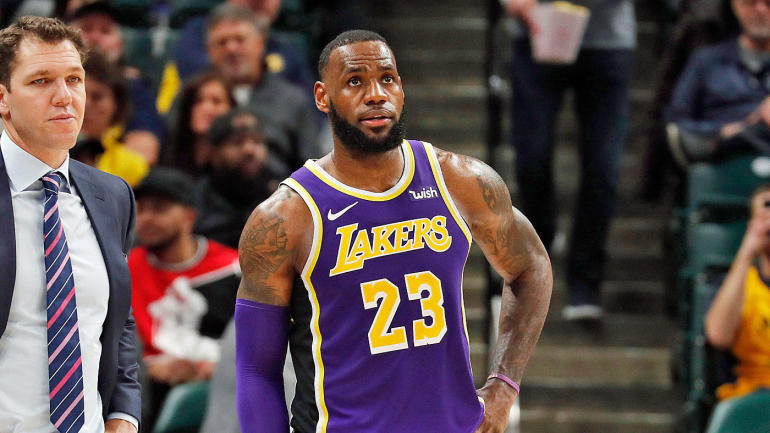 July 1st, 2018 was supposed to be the day. The four year, 154 million dollar mega-deal that sent Lebron James to the LA was official and the Los Angeles Lakers were young, exciting, and ready to make a playoff push and acquire a second star. Let's fast forward a few months. February 26th, 2019. The Lakers are 29-31, coming off of back to back losses against the Grizzlies and AD-less Pelicans and are currently sitting in 11th in a deep, grueling western conference. From Lebron recording albums with 2 Chainz and then missing the next day's game for "load management" to trying to trade his team, his son, and a prime Jesus Shuttlesworth for AD, Lebron has acted above the Laker organization time and time again.
This mess begins on the basketball court with wins and losses, and a team that was built poorly around Lebron as a centerpiece. With a Lebron James-led team you need one primary element surrounding him: shooting. The Cavaliers lived off of the spread 1-4 pick and roll where Thompson/another offensively irrelevant big would set Bron a high screen and shooters such as Love and Korver would spread in the corners. This has been a Lebron staple since he was making Norris Cole look like an actual NBA Player with corner threes on the Heat. Currently, the Lakers are 27th in the league in 3 point percentage, while Lebron's previous four seasons in Cleveland never saw the Cavs rank lower than 7th in the category. The shooters on this Laker team, Kentavius Caldwell-Pope, newly acquired Reggie Bullock, along with Kuzma and Ingram all struggle with their consistency from beyond the arc and none would be considered an elite shooter in todays NBA. They also lack shooting at the point guard position, something that successful Lebron teams have always had from Mario Chalmers to Kyrie. Rondo and Lonzo both provide unique floor general skill sets that don't necessarily mesh well with Lebron's ball dominant style.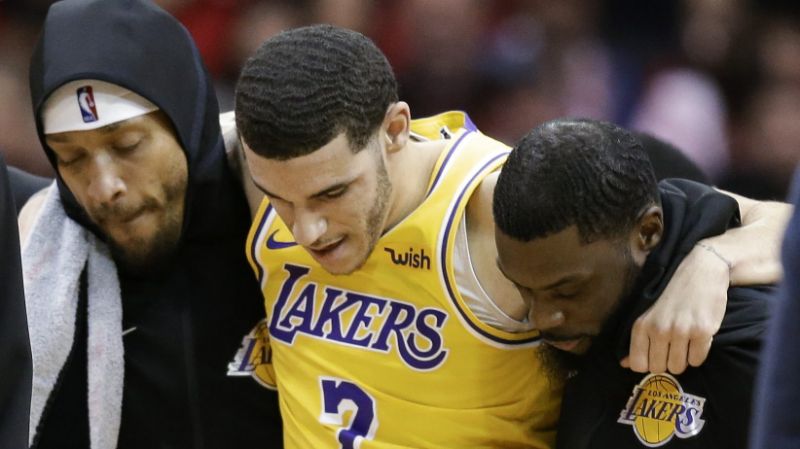 Let's not overlook the injury bug that has hit this team. Without Lebron the Lakers would have no business being close to the playoffs, and they have shown us that in the games he has missed. Through 18 games that Lebron has missed, the Lakers are just 6-12, with only two of those six wins coming against teams that are over .500 in Sacramento and OKC. Lonzo has also missed multiple weeks and has been riddled with injury throughout his two years in the league. With a healthy Lebron you could tack on at least a few wins to the Laker total, yet the fact remains that on both ends of the floor this team is nowhere near where it needs to be with or without Lebron healthy.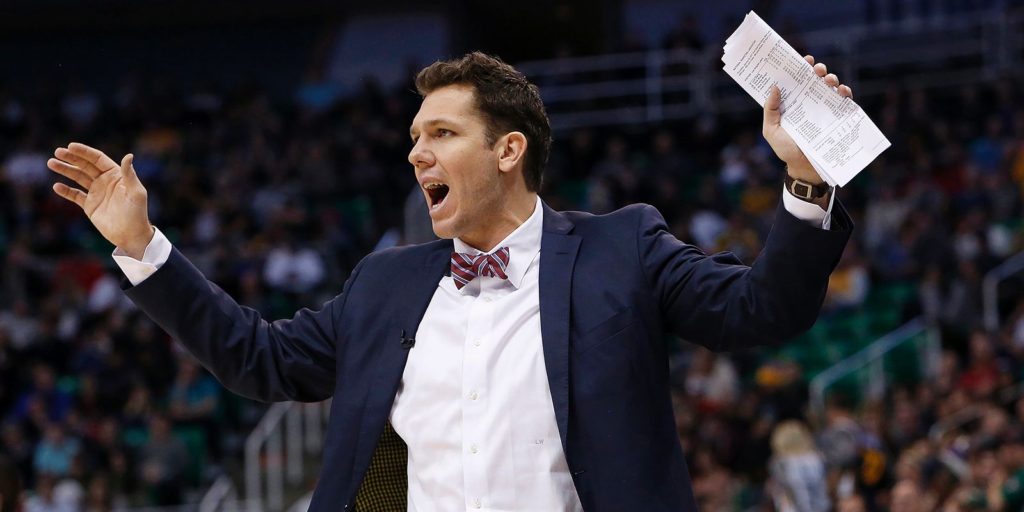 Perhaps that starts with Luke Walton. Lebron has been known to tinker with his teams leadership and front office. David Blatt did far less underachieving than Luke has done and Bron showed him out the door quickly. Lets talk about experience for both Luke and these players. How many playoff games has Luke coached in? 0 (discounting the Steve Kerr absence). How many playoff games have Ingram, Kuzma, Lonzo, Bullock, and KCP combined played in? 0. Lebron is playing alongside zero experience, and as every game becomes playoff-like in the Laker push for the postseason, how will they respond? The answer to this point has been not well. Lebron has to carry this team as he has carried so many others. But this year feels different.
Sure, Lebrons numbers look similar this year to what they have always been, but is he giving this organization his all? Let's not overlook that coming to LA wasn't a basketball decision for Lebron. If it had been about purely winning basketball games, Houston and Philadelphia were both much more attractive locations. This was about family, setting up for life after basketball, and living in Los Angeles as he builds his post-NBA brand. That has taken the focus, somewhat unfairly for the Lakers, off of the teams wins and losses for King James. What hasn't he accomplished on the floor over his 15 year career? Lebron has nothing left to prove to the NBA and has let that mindset effect his focus, and yet ironically he is the one calling out young teammates for a lack of focus in the media this past week.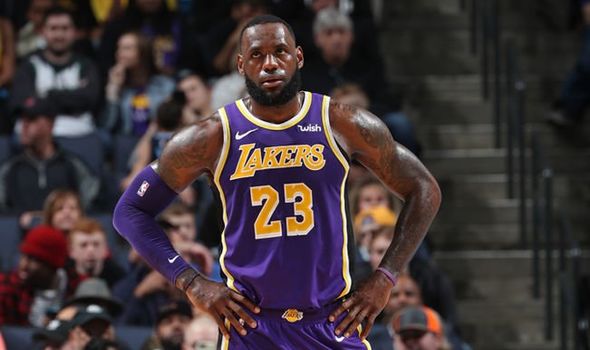 Don't get me wrong, Lebron James is still capable of being the greatest player in the world even at the age of 34. It's more his mental focus than his physical decline. I just don't get the sense that he is all in on this Laker team. On the floor, the identity is nowhere to be found. They are a middle of the road defensive team in terms of defensive rating, and in the bottom third of the league in offensive rating. They are also in the bottom 10 in terms of assist percentage on made baskets and fall into the iso ball trap often with Lebron, Kuzma, and Ingram. They play at the fourth highest pace in the league, a philosophy that Luke has outspokenly been preaching throughout this year, however they don't necessarily have fast, athletic personnel that favors that style. All that run and gun has led them to average the second most turnovers per game in the NBA behind the Atlanta Hawks. 

So what do they do well as a basketball team? That is a question that Laker fans are still trying to answer in late February, and that is a concern. With the way this team has looked on the court, their lack of identity, Lebron's seemingly disinterested approach to his teammates and their success, and turmoil in the front office surrounding Anthony Davis and the shipment of their young stars, the Lakers have a make or break summer in front of them. Will this team sign a second star, or will the Lakers be left in the NBA's doomsday zone: the middle of the road in the western conference.