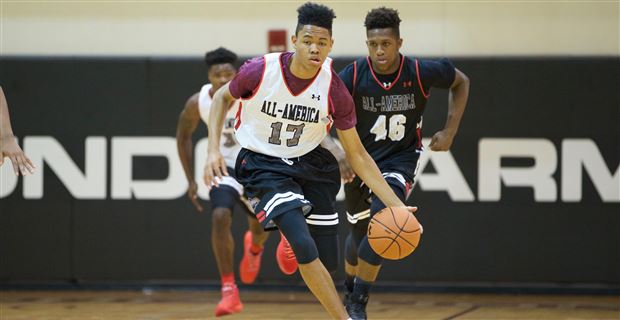 New Prospect Jumps Into NBA Draft Pool
March 25, 2018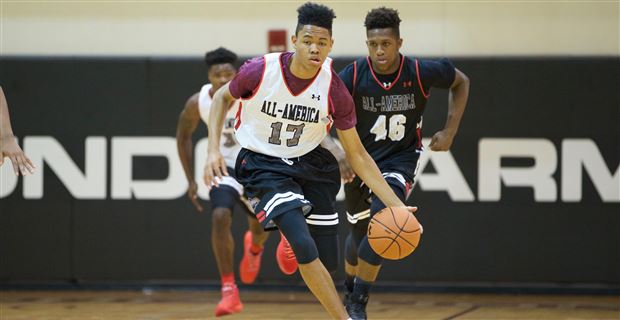 Yet another player is heading into the NBA Draft out of high school.  Yes, Anfernee Simons is the newest player to forgo playing college basketball and will head into the draft, but how?  I thought no one was allowed to enter the draft out of high school? Well, technically they are. Anfernee has declared for the draft at the age of 19 out of IMG Academy because he is in his 5th year of high school.  This is something commonly done by recruits as they do what is called "reclassifying". Reclassifying allows a player to transfer to a prep school and repeat the grade that he was just in. So if Anfernee was a Sophomore and transferred to IMG he would repeat as a Sophomore the following year.
He isn't just any player though, he is extremely talented.  Simons is a top 10 recruit for the class of 2018 and has played at big time events such as the Nike Hoops Summit and Jordan Brand Classic.  He has also stirred up the draft boards with most analysts having him as a mid to late first round draft choice. What allows him to be in the NBA Draft is that he is technically one year removed from high school, doing a post graduate year at IMG Academy.  
Simons is a 6'4" 185 lbs. combo guard, who will likely play point guard in the NBA.  He has tons of room for development physically and as a player, but already possess a strong ability to score and has outstanding athleticism.  He is taking the same path of Thon Maker and could really make an impact on a team drafting him later on in the First Round. Who knows, if he impresses at the combine he could skyrocket his draft stock.
Written by Nick Kazandjian