Who Will be Traded and Where They Fit
June 15, 2017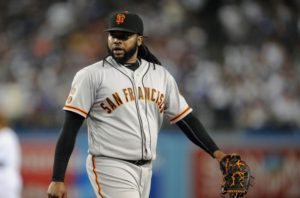 I want to preface this piece by saying there are far more players in consideration of being traded, but these are the eight players I am guaranteeing will change uniforms this July. As always, I am ready to expect the unexpected, but still…these guys have to go.
The Bats:
Todd Frazier: Todd Frazier has proven over the years that he can flat out rake, especially in terms of power. The White Sox signed him to a prodigious contract two years ago with the expectation that he could be a franchise bat. However, after a 40 homer 98 RBI season last year, he has regressed this season putting up a .210/10/31 line unworthy of the $12 Million he is making this season. With the White Sox unlikely to make a playoff push, despite the jumbled state of the AL Central, teams looking for a middle of the lineup slugger to get them over the hump (such as the Red Sox) could find a use for Frazier, especially if they are willing to eat the rest of his contract.
Matt Adams: A very underrated player, who could be a valuable asset to a lot of teams looking for an extra bat. Adams has managed to slug his way to a .290/9/28 line so far in a limited 155 ab's, but his role has been increased in the absence of Freddie Freeman. The Braves will most likely look to deal Adams at the deadline, hoping that his performance is just a streak of magic and not a turning point in his career. The Twins could potentially look towards Adams to work in their lineup, shifting people around to fix their current third base problem.
J.D. Martinez: The Tigers appear to be facing an impending rebuild project. They can get a head-start by shipping their talented outfielder Martinez to a contender for a return to bolster their farm system. A team such as the Brewers could find him valuable and with a renowned farm system they have the young guns to offer a desirable return for Detroit.
Cameron Maybin: Maybin has never lived up to the Godly expectations he was given when first drafted 10th overall by the Tigers in the 2005 draft. However, after posting his best season a professional last year, he is again having a solid season, this time with the Angels. Without Mike Trout, the Angels have accepted the reality of their standing despite being one game over .500 (35-34). Maybin leads the league with 20 steals and would be the perfect fit for a Yankees team, who without the consistent presence of Jacoby Ellsbury, desperately needs someone to pose a threat on the base paths, because right now they are relying on the homerun ball.
The Arms:
Sonny Gray: Now in his fifth season in Oakland, Gray still flashes the brilliance he displayed in his outstanding 2015 campaign, but consistency has certainly been a problem for him in his career. He still remains one of the most highly sought pitchers on the market because his stuff is undeniably filthy and teams believe that if he can get on a roll he could work as a second ace. With recent injuries to both Dallas Keuchel and Lance McCullers, the Astros have a void in their starting rotation. They already needed another starter, but the recent injuries have made their weakness even more significant. Gray is the perfect fit in Houston.
Zach Britton/David Robertson: Both of these arms, especially Britton are proven closers. With the recent struggles of both the White Sox and the Orioles, these guys could easily both be on the move. Recent years have shown how expendable relievers can truly be at the deadline and there's no saying why this year will be any different especially with the Nationals so desperately searching for an arm to solve their bullpen's woes.
Johnny Cueto: Cueto can't seem to find a long term home, and I'm afraid the trend will once again continue this season. With the Giants sporting an unlikely 26-41 record, their playoff hopes have been derailed. With a 5-6 record and an 4.57 ERA, this is possibly Cueto's worst season as a pro. However, his experience in October will land the Giants some serious return if they choose to deal him to the likes of teams desperate for starting pitching such as the Cubs and Yankees.
Among the other Possibles
Mike Moustakas

Jose Quintana

Melky Cabrera

Lorenzo Cain

Yu Darvish
Written by Paul McGovern