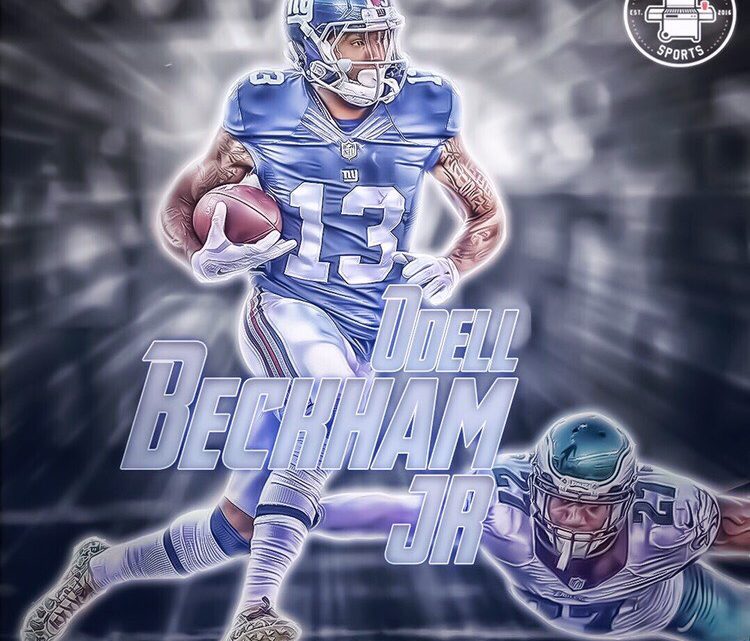 What Can You Expect From Big Blue This Season?
July 24, 2018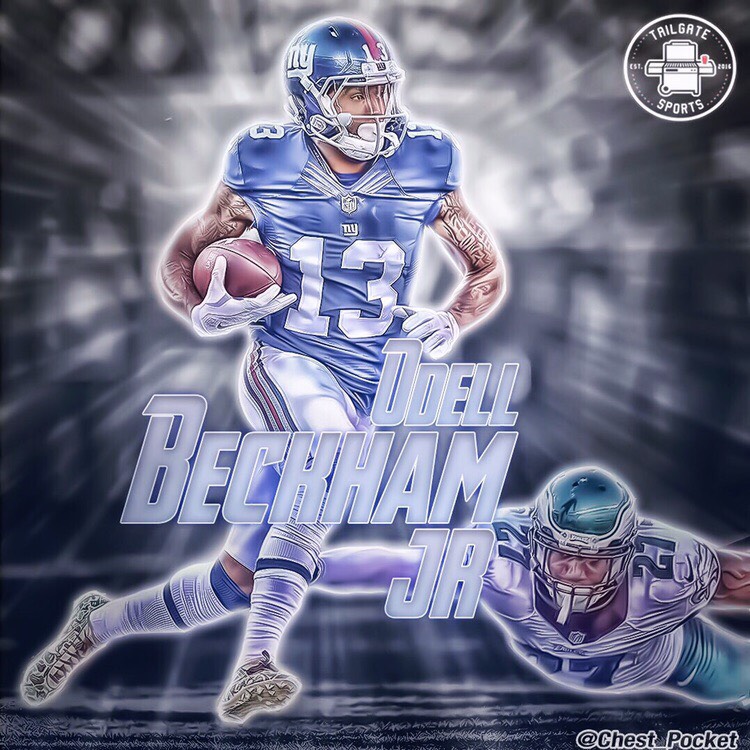 2017 was the nothing short of a nightmare for the New York Giants and their fan base. The team posted its lowest win total in over 30 years, their best player (along with other starting players) suffered a devastating injury and their goofball of a coach benched one of the franchise's most beloved players in favor of Geno Smith. Nothing seemed to go right for the Big Blue last season.
But this upcoming season presents an interesting situation for the Giants and there is plenty of reason for optimism. The organization has a brand-new look and the mindset is still one with championship aspirations. New York fans were disgusted watching this team every week, but thankfully for them, that will not be the case this fall.
Team president John Mara did not shy away from cleaning house after what was the worst year in the franchise's history. He couldn't even wait until the off-season and fired general manager Jerry Reese and head coach Ben MacAdoo to usher in a new, more competent unit. Dave Gettleman was called upon to take the reins of the organization after he built a team in Carolina that was 15 points away from winning the Super Bowl in 2016.
Gettleman's first big task in the off-season was to find a head coach and he grabbed the best offensive option in Pat Shurmur. Shurmur commanded a Vikings offense that was riddled with injuries and without star talent and got them to the NFC Championship. Minnesota ranked in the top ten in points per game behind Case Keenum, who posted career numbers in every statistical category after only nine starts with the Rams in the season prior.
Not only is the management for the Giants better under Gettleman and Shurmur, but so is the roster. Looking at the offensive depth chart, there is improvement in every position.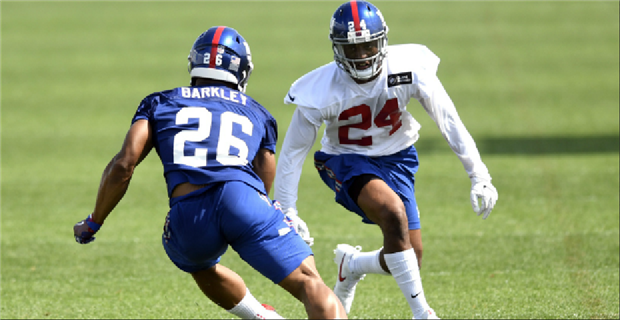 They elected to take former Penn State running back Saquon Barkley with the second overall pick and he will be counted on to be their version of what the Steelers have (at least for now) with Le'Veon Bell for the foreseeable future. Barkley is a physical beast that made his mark in college by breaking the FBS record for most all-purpose yards per game (146.6) and PSU records in career rushing touchdowns (39) and all-purpose yards (5.279 yards). Not to mention, he also owns every running back record in the PSU weight room. Barkley is a can't miss superstar as long as he stays healthy and will soon be the face of the team.
The team's best player is easily Odell Beckham jr. and he is coming off an ankle injury that sidelined him for most of last season. Beckham appears to be fully healthy according to his Instagram videos and his participation in Giants minicamp and OTAs. Alongside Sterling Shepard and second-year tight end Evan Engram, New York has a lethal receiving corps that will create problems for every secondary that they'll face.
The offensive line was clearly the team's Achilles Heel in the past few seasons. Erik Flowers will (at long last) move from left tackle to right tackle, where multiple sources have confirmed he is a much better asset. The new blind-side protector is Nate Solder, who started all but one game at left tackle for New England over the past two years. Solder and fellow free agent acquisition Patrick Omameh provide stability to the left side of the line that practically invited edge rushers to get through last season.
With an improved offensive line, that allows Eli Manning to prove that he still has it, which is the biggest question mark surrounding this team. The 37-year-old has shown that he can still sling the ball down the field, though his stats argue that point as he ranked 26th in QB-rating last season. The new Giants regime believes that Manning has two-three solid years left in the tank and now that he has decent protection and star playmakers around him, there are no excuses for him to not produce.
Switching gears to New York's defense, the unit has stayed pretty solid. The Giants linebackers have consistently been a weakness, but Gettleman has made it a point to try and change that. He traded for veteran Alec Ogletree to work alongside B.J. Goodson and drafted former Georgia standout Lorenzo Carter in the third round. The Giants also made a splash in signing former pro-bowler Connor Barwin on Monday, pairing him with Olivier Vernon to create a better pass rush. It's hard to replace a guy like Jason Pierre-Paul, but Vernon was the rusher the team needed to maintain a dangerous presence and the acquisition of a veteran like Barwin helps make up for the loss.
The defensive tackles are the defense's biggest strength. Damon "Snacks" Harrison is one of the best in the league in clogging the middle of the line so that opposing backs can't get through. Next to him is second-year Dalvin Tomlinson, who now has a full season's worth of starter experience under his belt. The two big men make opposing offenses much more predictable by taking away the threat of running up the middle of the field, making the defense much more effective.
While the defensive backs allowed the second most passing yards per game last season, there are still elite talents in the secondary. Landon Collins is one of the league's best safeties and Janoris Jenkins is one of the league's most athletic cornerbacks. A big reason for New York's passing woes on defense have to do with the self-proclaimed Jackrabbit missing half of the season with injuries, forcing Eli Apple to go up against top level receivers that he simply couldn't handle. If the secondary can stay healthy and Apple shows accountability and steps up after a poor 2017, this defense can be feared once again just like it was in 2016.
The Giants obviously got better from last season, but how will that translate into their record for this season? New York has the eighth toughest strength of schedule that features away games at Houston, San Francisco and Atlanta while also playing the Redskins, Cowboys and defending Super Bowl champion Eagles twice. Despite the tough schedule, it doesn't seem unreasonable for this team to finish above .500 with all the moves they've made and (current) lack of injuries.
Realistically, the Giants are looking at an 8-8 season. I have them beating Washington twice, Dallas at home, Tampa Bay, Chicago, Indianapolis, Tennessee and Carolina with their losses against Jacksonville, Dallas on the road, Atlanta, San Francisco, Houston, New Orleans and two to Philadelphia. This is a huge improvement from last season, but of course the New York fan base isn't satisfied with average. But hey, at least MacAdoo isn't around anymore.
Written by Justin Paura