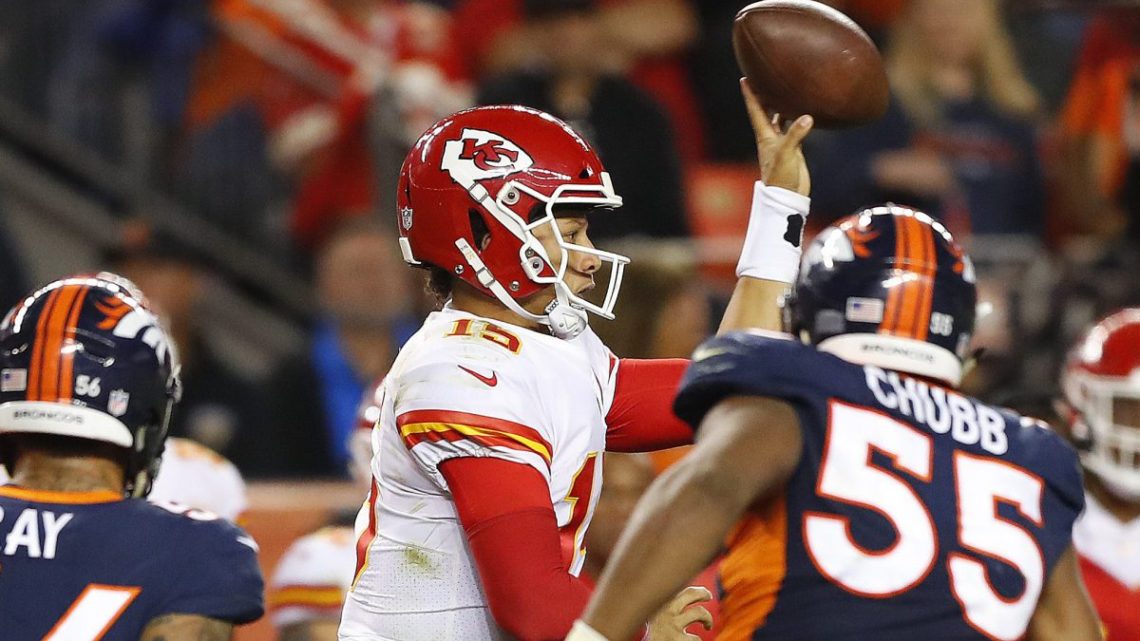 Week 5 NFL Power Rankings
October 4, 2018
SAME SPOT. Los Angeles Rams (4-0)- Jared Goff torched a top tier defense as the weapons surrounding him continue to leave opposing defenders in the dust. This team seemingly doesn't have a weakness when everyone is healthy. Obviously the pass defense suffered with the absence of Aqib Talib, but they do not need him to hold their number one spot.
SAME SPOT. Kansas City Chiefs (4-0)- The entire world saw on Monday Night Football that Patrick Mahomes has next. He went to one of the toughest road environments in the league against a phenomenal pass rush, fell behind in the first half and made special play after special play to lead Kansas City to 4-0. The ceiling for this team limitless if Mahomes proves to be this good for the full season (which he will).
UP 2. New Orleans Saints (3-1)- In their first outdoor game of the year, New Orleans and Alvin Kamara torched the Giants for their third straight win. The Saints compete head-to-toe with every team in the NFL and are getting their best rusher in Mark Ingram back this week (best "rusher", not best running back). Just like Kansas City, there is a lot of work to be done on the defensive side of the ball, but with Drew Brees, Kamara, Michael Thomas and Ingram, they emerge in football's toughest division.
DOWN 1. Jacksonville Jaguars (3-1)- It's been said before and I'll say it again: Jacksonville's defense is the best in football by a long shot. Everyone knows Sam Darnold is a rookie, but he looked like a high schooler trying to score on this secondary with that pass rush. And by comparison, Blake Bortles looked like a pro bowler, just like he did against the Patriots.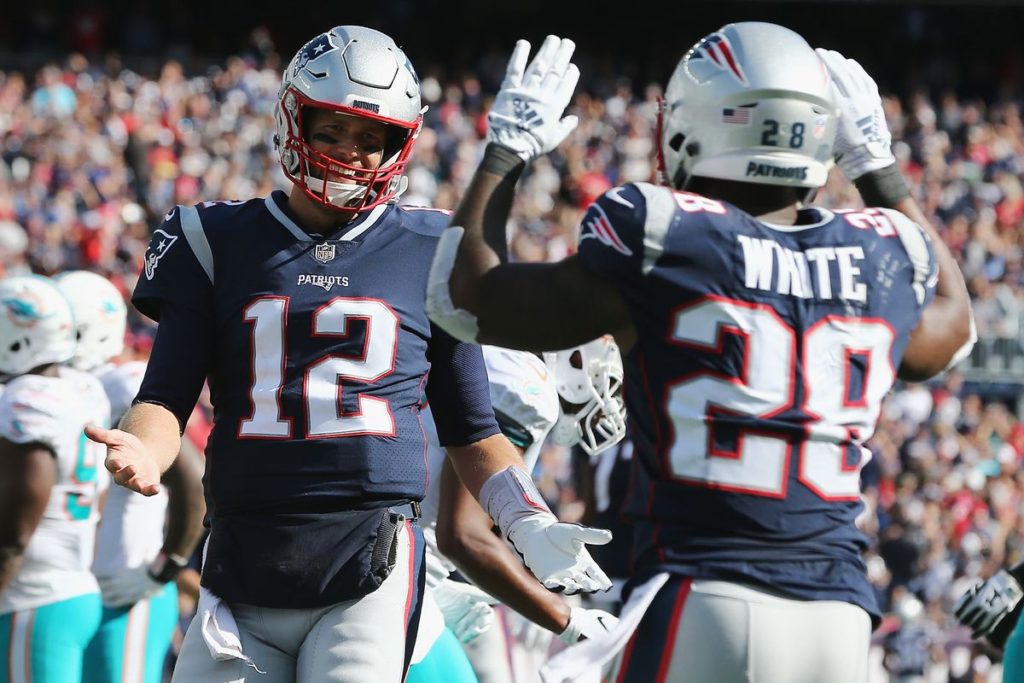 UP 6. New England Patriots (2-2)- Everything that we could have thought about the Patriots whistled away Sunday. "The New England dynasty is crumbling." Yeah, nope. "The Dolphins are the best team in the AFC East." Keep dreaming. I was one to overreact after the loss to Detroit, but now Brady has all the weapons at his disposal and they have a layup this Thursday against the Colts. Officially done entertaining the idea that the Patriots' clock is up.
UP 6. Baltimore Ravens (3-1)- This team is scary good. The defense is ranked at the top of the league, which was something we could have predicted, but the offense is moving at such a fluid rate. Joe Flacco looks as good as he ever has and John Brown has established himself as one of the more dangerous playmakers in the AFC. They flat out bullied the Steelers Sunday night at Heinz Field, one of the most hostile venues in the sport, and made it look simple.
DOWN 1. Minnesota Vikings (1-2-1)- The Vikings' record doesn't speak to their potential. They put themselves in a position to stun the best team in football on the road late thanks to the defense stepping up and handling LA after they torched them in the first half. They are dealing with a lot of nagging injuries to star players Dalvin Cook and Emerson Griffin that are clearly hurting them. They have another tough task at Philly Sunday, but they'll need to pick up a win soon to have a feeling they haven't felt since week 1.
DOWN 4. Philadelphia Eagles (2-2)- Alshon Jeffrey is back and back to being a force, same goes for Carson Wentz. The Eagles offense is going to improve each week and get back to the level it was at in 2017. No doubt in my mind they run away with the NFC East by the time November comes, which may say more about the rest of the division than it does them, but it goes both ways.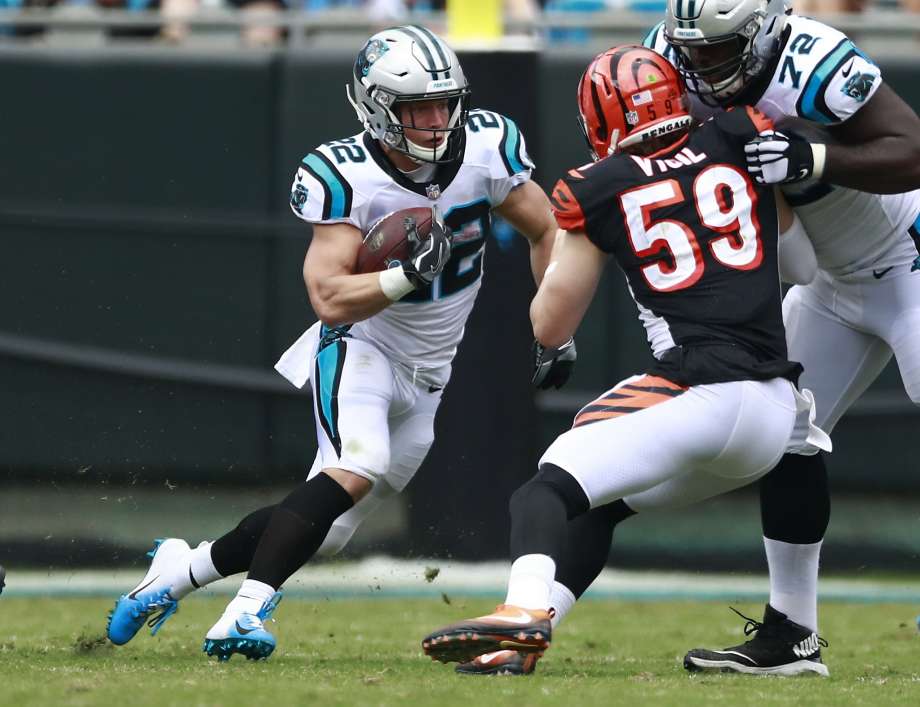 UP 4. Carolina Panthers (2-1)- Carolina benefits in the power rankings from a lot of the top teams slipping up in week 4. With that being said, I expect them to come out firing after their bye week. Christian McCaffrey is coming off the best rushing performance of his career and the team has two wins against top-15 teams already this season. They take on the Giants this week and the defense should contain them to less than 15 points, setting up a likely double-digit win.
DOWN 1. Green Bay Packers (2-1-1)- The Packers stampeded past the Buffalo Sunday, as expected, but the offense again looked slow. Aaron Rodgers should have had a field day against that defense, just as Joe Flacco and Phillip Rivers did, instead he was just decent. They get the Lions then a longer week when the 49ers come for Monday night before the bye and I don't think any team in football needs it more than they do.
UP 8. Cincinnati Bengals (3-1)- Holy s**t, this Cincinnati offense is absolutely incredible. We knew it'd be a shootout in Atlanta, but I don't know how many people thought that the Red Rifle would trump Matt Ryan like he did Sunday. Dalton was clutch and the offense did not slow up one bit, putting all opposing defenses on notice.
UP 5. Tennessee Titans (3-1)- Talk about clutch, cue Marcus Mariota. Tennessee outscored Philadelphia by a touchdown in the second half to force OT and when they needed a score to keep their hopes alive, they capitalized in walk-off fashion. This defense is stout when it needs to be and with a pair of wins against top-10 teams already, don't sleep on the Music City.
DOWN 5. Atlanta Falcons (1-3)- A brutal loss to the Bengals at home knocks Atlanta out of the top-10. There is no questioning Matt Ryan and this offensive is electrifying as its been over the past three seasons, but the injuries on the defensive side are killing them.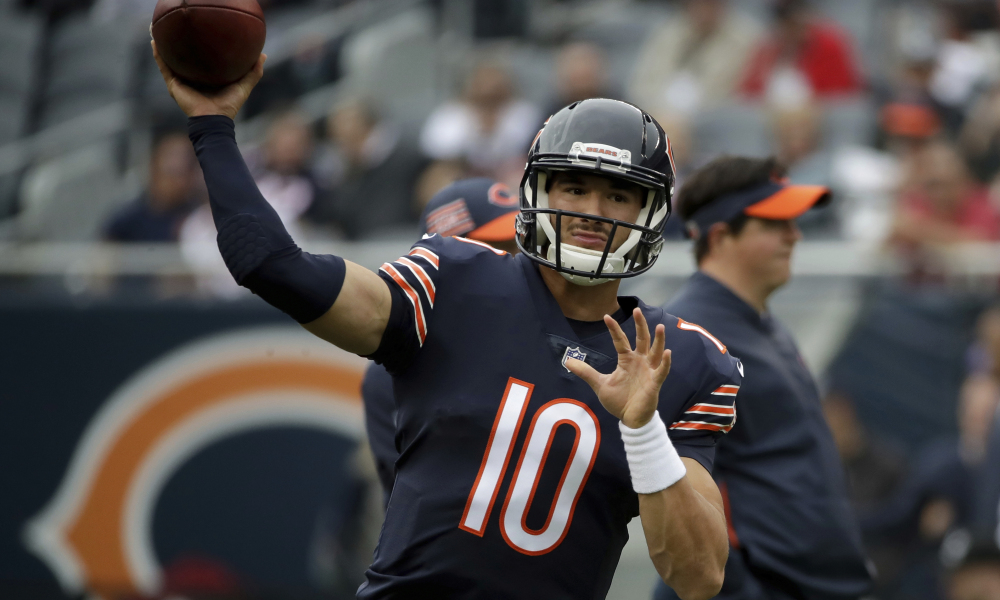 UP 6. Chicago Bears (3-1)- Mitch Trubisky was the best quarterback of week 4. No, that was not a typo. He was sensational against the Bucs and they had no answer for him at all. With the defense holding down the fort every game, it was nice to see the offense to step up for once.
DOWN 8. Pittsburgh Steelers (1-2-1)- Pittsburgh needs to get its act together quickly. They have the talent to be a good team, but the turmoil within the organization is showing on the field far too frequently. 1-2-1 is not where this team should be and their schedule does not get any easier from here on out. But good news, Le'Veon Bell is set to return week 7. If he's still Steeler by then.
DOWN 1. Los Angeles Chargers (2-2)- The Chargers typically start the season off poorly and it is the same case this year, except their record isn't as bad as it should be. They benefited from playing the Bills and the 49ers, but the way this team tends to improve means this team could pop off at any given moment.
DOWN 1. Washington Redskins (2-1)- The Redskins have a chance at the NFC East if this defense can stay elite. Right now, they rank in the top three in yards allowed per game, passing yards allowed per game and points allowed per game. It's the most underrated unit in the league, but they must come out of the bye week with that same firepower to make some noise.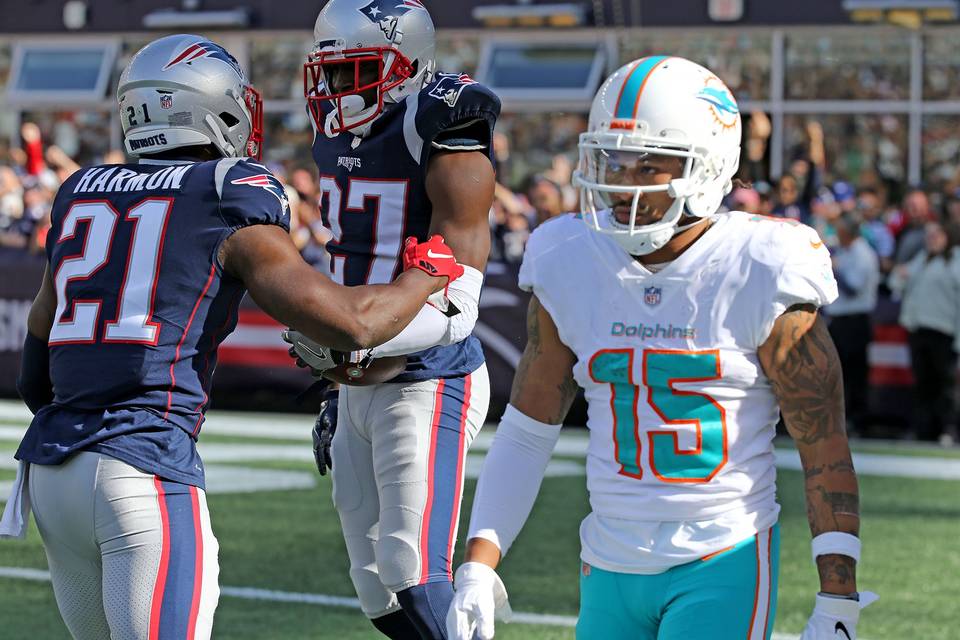 DOWN 8. Miami Dolphins (3-1)- It was a worst-case scenario for the Dolphins Sunday. Not only did they get slaughtered for their first loss of the season, but they got slaughtered by the one team they were counting on to fall apart. The dream of taking the division was nice when it lasted, but a Ryan Tannehill bounce back could still muscle them into the playoffs.
UP 3. Dallas Cowboys (2-2)- Uh oh, the Cowboys are relevant again. We all got reminded what happens when Dallas feeds Ezekiel Elliott with carries as they had by far their best offensive game of the season.
DOWN 2. Denver Broncos (2-2)- If Case Keenum hits Demaryius Thomas on his second last throw Monday night, Denver beats Kansas City and is in first place in the AFC West. Ultimately, they had to win that game considering that the Chiefs seem to be unstoppable and the Broncos defense held that at bay for as long as they could. Tough loss to swallow as this team will start to show its true colors of mediocracy.
DOWN 7. Tampa Bay Buccaneers (2-2)- It's Jameis time. Ryan Fitzpatrick officially lost the starting job and that paves the way for Winston, fresh off a suspension, to take the reins. This offense has the weapons for a high octane offense, but for that to become a reality, Winston will need to recreate what Fitzpatrick did in the first two weeks.
DOWN 1. Cleveland Browns (1-2-1)- Cleveland got screwed in a road game they had won. Baker Mayfield wasn't great in his first start, he was hardly good with four turnovers and just two scores. But I am confident we will learn and build off this performance and lead the Browns to a season that will surpass all expectations.
UP 6. Oakland Raiders (1-3)- The first win in the new Jon Gruden era brings a boatload of expectations along with it. The offense was booming, the defense forced turnovers, the fans were loud, this team looked impressive. They've been close in all their games post-week 1, but now that needs to turn into multiple wins before anyone loses their minds.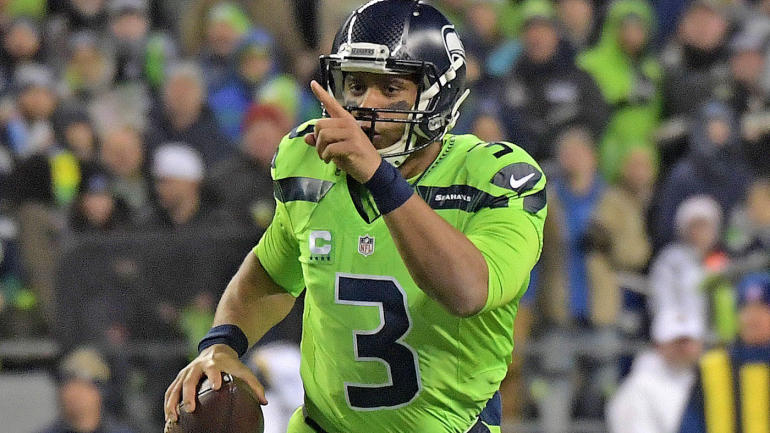 DOWN 1. Seattle Seahawks (2-2)- Seattle is much further down in the dumps than the Steelers are right now in terms of destruction within the organization. Earl Thomas, arguably the best safety in the league who manned the Legion of Boom, was seen flipping off the team on the way to finding out he broke his leg. What a disaster.
UP 5. Houston Texans (1-3)- I'll keep saying that this team is loaded with talent. The only issue is that there is nobody in the organization capable of putting it all together on a consistent basis. Everything looked good enough for Houston to outlast the Colts on the road, but it needs to happen week-in and week-out.
DOWN 1. Detroit Lions (1-3)- Detroit's win against the Patriots will act as a huge outlier on what will be another disappointing season. Outside the Browns, this is the worst franchise in the NFL. How do you have Matt Stafford, someone that will go down in the record books as a top-10 passer all-time, and manage to not do anything noteworthy?
DOWN 3. New York Giants (1-3)- Another team with a lot of talent and not much else. Against a bad Saints defense, the Giants were neutralized with no chance to make the game interesting. I'm done holding my breath waiting for this team to wow me.
DOWN 1. New York Jets (1-3)- J-E-T-S got N-E-X-T. If GM Mike Maccagnan wants to keep his job, New York should be looking to get every possible play maker possible to put alongside Sam Darnold. It's a very young team that won't do anything this season, but should be optimistic for the future.
DOWN 3. Indianapolis Colts (1-3)- The Colts hang in every game, but have only managed to get one win. In primetime against the Patriots Thrusday, don't expect that to change.
UP 1. San Francisco 49ers (1-3)- San Francisco surprisingly looked good against the Chargers Sunday. They were the biggest underdog of the week in Los Angeles and briefly had a fourth quarter lead. C.J. Beathard isn't going to be Jimmy Garoppolo, but he does enough to help this team crack the top 30.
DOWN 3. Buffalo Bills (1-3)- Putting the Bills at 28 last week was a huge mistake and I apologize. Everyone got caught off guard when they blew out Minnesota on the road and I acted rashly. Please carry on and remember that they're just really, really bad.
SAME SPOT. Arizona Cardinals (0-4)- Josh Rosen is not terrible. Him and David Johnson pretty much are the only parts of this team that aren't.