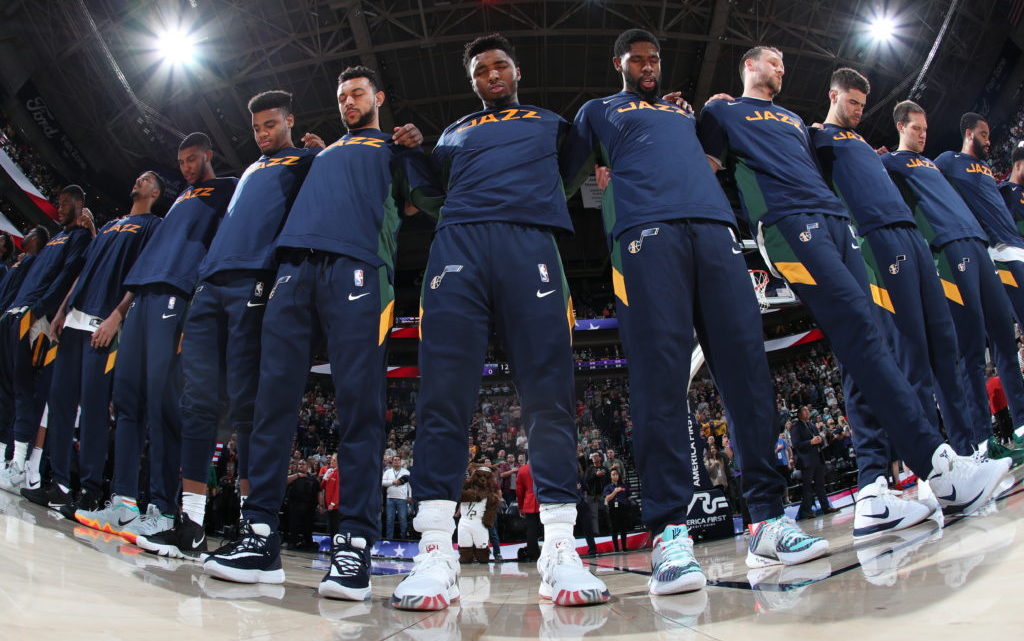 Utah Jazz 2019-2020 Season Outlook
October 21, 2019
The Western Conference is as wide open as it's ever been heading into the season. It's anyone's guess as to how the playoff picture will take shape, and there are some really interesting teams to keep an eye on. One of those teams is the subject of this offseason analysis, and it is none other than the Utah Jazz.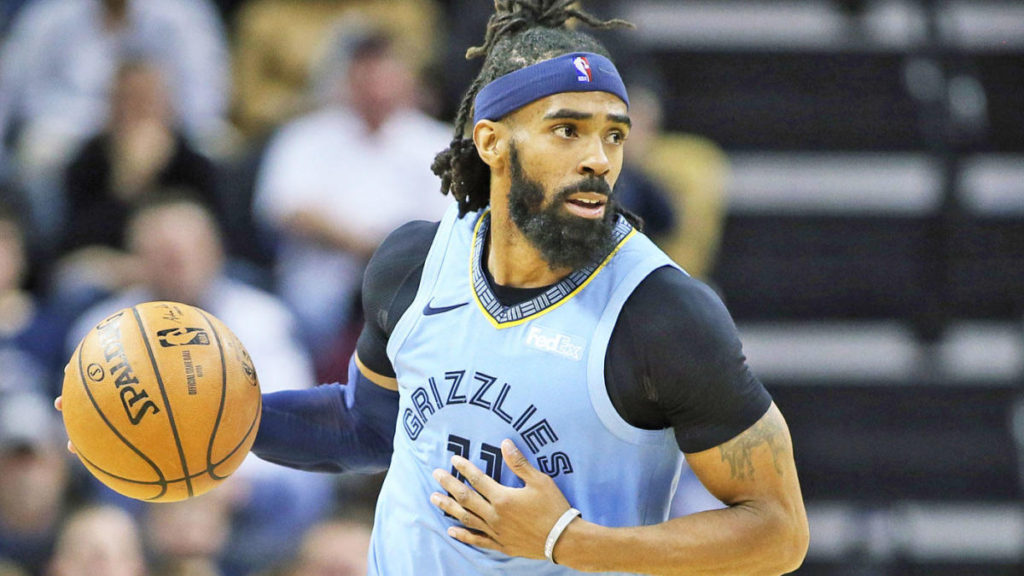 Key Additions: Mike Conley, Bojan Bogdanovic, Ed Davis, Jeff Green
Key Subtractions: Derrick Favors, Kyle Korver, Ricky Rubio, Jae Crowder, Alec Burks
Draft: Justin Wright-Foreman, Miye Oni

The Jazz are coming off another another solid regular season in which they won 50 games. However after being dispatched in the playoffs by the Houston Rockets, it was clear some adjustments needed to be made. The summer was a busy one in Salt Lake City as there were many players heading in and out of the organization.

As far as additions go the Jazz did really well for themselves this past summer. For starters the Jazz pulled off a trade with the Memphis Grizzlies that landed point guard Mike Conley in exchange for forward Jae Crowder and guards Kyle Korver and Grayson Allen. Conley adds a dimension to this offense that it hasn't had before under head coach Quin Snyder, and that is a scoring point guard. Now don't get it confused Conley is an excellent distributor as well, but unlike some previous Utah point guards, Conley can score when he needs to. This scoring ability at the point guard position will in turn take some of the offensive pressure off of budding star Donovan Mitchell. In addition it will allow Mitchell to focus on being a scorer as opposed to being running the offense which he was previously asked to do a good amount of the time. Outside of Conley the Jazz were able to make a splash signing former Indiana Pacers wing Bojan Bogdanovic to a 4 year 73 million dollar contract. This could wind up being the best signing of the summer outside of Kawhi Leonard. Bogdanovic averaged 20.3 points per 36 minutes in 2018 with the Pacers, and gave the Boston Celtics all the could handle in their first round series a season ago. His ability to shoot the three as well as attack the basket and get to the rim will benefit the Jazz immensely. Utah also went out and picked up former Trail Blazers big man Ed Davis and former Wizards wing Jeff Green. Both of these signings are relatively under the radar, but Davis should compensate for the loss of Derrick Favors to an extent and Green adds some solid offense off of the bench. The Jazz definitely bolstered their bench considerably with these two moves.

For all of the additions Utah made this summer, they had their fair share of losses as well. None bigger perhaps than big man Derrick Favors who left for New Orleans. Favors struggled at times in Utah due to having to play out of position. He is a natural center, but had to play the power forward position most of the time due to Rudy Gobert holding down the middle. The team did make attempts at replacing him by signing Ed Davis, but it will remain to be seen how much his absence is felt. Point guard Ricky Rubio also bolted this summer and signed with the Phoenix Suns. Rubio is one of the better distributors in the NBA so at first glance it looks like a bad loss. However with the addition of Mike Conley the Jazz should get along just fine without Rubio in the mix. The return on the Conley trade could prove to be a bigger loss than it seems on paper. Losing Grayson Allen doesn't affect much if anything, but seeing two veterans in Jae Crowder and Kyle Korver walk out the door is tough. It was worth it to bring in a player of Conley's caliber, but losing those two veterans could have a ripple effect on the locker room this season.

As far as the draft goes, the Jazz had a fairly boring night. They traded out of the first round and instead picked twice towards the end of the second. They drafted Hofstra point guard Justin Wright-Foreman with the 53rd pick and then took Yale shooting guard Miye Oni with the 58th selection which was given to them by Golden State. Neither draft pick should make a big impact this season, although coming out of Hofstra and Yale, they should raise the IQ of the organization considerably. Not to read into the picks too much, but it certainly fits the ideal mold of a Jazz player. Smart and fundamentally sound basketball players. They are a team that prides itself on playing clean basketball and forcing the opposition to beat them and these two draft picks fit into that mold nicely.
Final Outlook on the Utah Jazz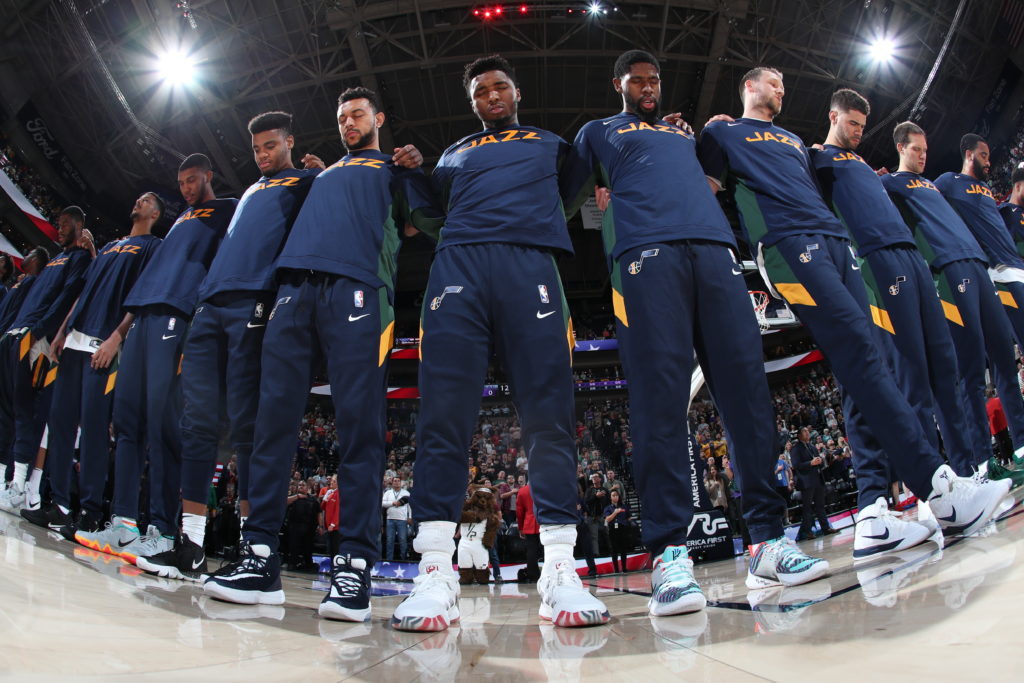 Utah had a busy summer, seeing many players leave as well as come in. They definitely brought in more talent than they lost so the offseason should be considered a win for them. The Western Conference is wide open this year and there are very few teams that have the depth that Utah has. Top to bottom the Jazz have solid players that can get the job done, that coupled with the excellent coaching they receive from Quin Snyder should be enough to land them a top three seed in the West. At face value you may not think they're serious contenders, but that depth is going to be difficult to match. My final prediction for the Utah Jazz this season is a record in the neighborhood of 53-29 with a good chance to make a deep playoff run.