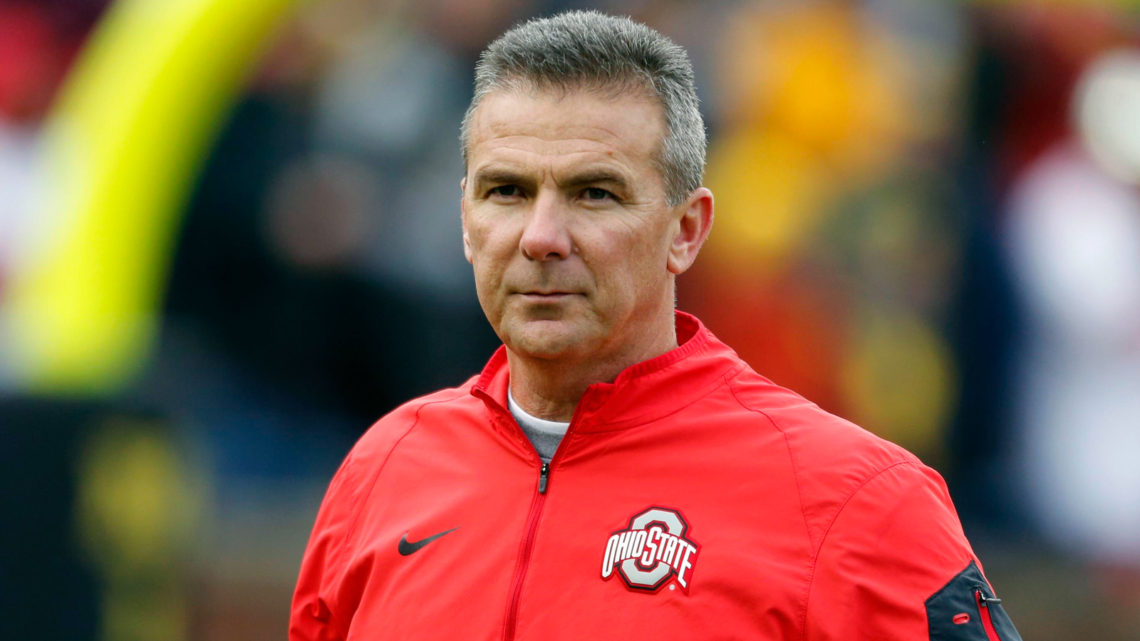 Urban Meyer Done in Columbus?
August 1, 2018
By Domenic Buccini, College Football Analyst\
Urban Meyer has been officially placed on paid leave while an investigation takes place. If you haven't heard already, the Buckeyes fired their wide receiver coach Zach Smith last week after a domestic violence incident that happened back in 2015. Ohio State apparently addressed this issue immediately when it came out, to keep their reputation clean. It may not have been that simple, however. According to a report, Urban Meyer allegedly knew about the domestic violence incident with Zach Smith, but didn't report it to the University – hence the reason why Meyer is taking a lot of heat right now.
I personally don't like to jump to either side until the investigation gives us a clear answer, as a rush to judgement isn't fair to Urban. On the other hand, if it is true, then Urban Meyer should never coach another team again. When I saw this, I immediately thought of what happened with Penn State and how Joe Paterno knew about what Jerry Sandusky was doing, but never reported it. Although Penn State's scandal was much larger, the main component is both head coaches knew about something serious and didn't do anything to stop it.
We saw all of the sanctions and bans that were placed on Penn State after their scandal. Could this happen to Ohio State? I think they could get sanctions placed on them if this ends up being as bad as it sounds, but if the University is smart, they will get ahead of this and try to do a thorough investigation themselves to determine Meyer's fate. If they did this, then it would show that Ohio State takes domestic violence very seriously, and will not tolerate it. I believe some sanctions would still be placed on the school if it is found that Urban Meyer knew, but they would be minor, such as losing some scholarships.
If Urban Meyer has coached his last game, who would take over? For now, while Urban is on paid administrative leave, Ryan Day is filling in his position. If Meyer ends up being fired after the investigation, then I see them naming Ryan Day the new head coach for the season. Another potential head coaching option is Greg Schiano, as he is well respected and is a great all-around coach. Only time will tell if Urban has coached his final game for the Buckeyes.
Cover Photo Credit to FoxSports.com