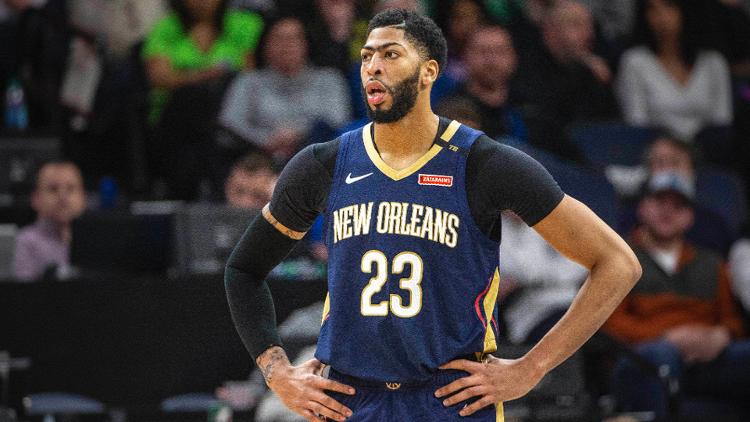 Trades that NEED to happen Post-NBA Lottery
May 15, 2019
By: CJ Buck, Basketball Analyst
New Orleans blows it all up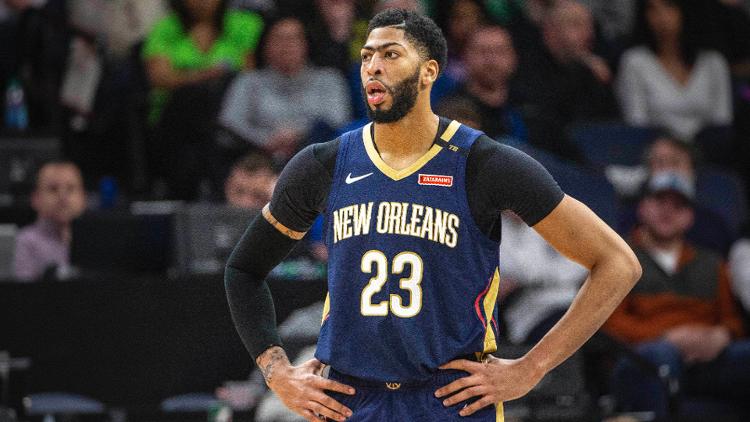 Trade #1:
Pelicans trade: Anthony Davis
Lakers trade: Kyle Kuzma, Brandon Ingram, Josh Hart, #4 Overall Pick
Trade #2:
Pelicans trade: Jrue Holiday
Suns trade: Josh Jackson, T.J. Warren, #6 Overall Pick
Analysis:
Okay there's a lot to dissect in these two trades. First we'll take a look at the Anthony Davis trade. It's been reported that Davis still wants to be traded even with New Orleans winning the Zion sweepstakes. The longer they wait to trade Davis the less they'll get in return, and they'll likely be less teams willing to risk future assets for a short-time rental. The time to move Davis is now. The Lakers lucked into the fourth overall pick and now have an abundance of assets that they could offer for Davis. Itwouldn't be smart for them to gut there entire roster by trading Lonzo Ball, Kyle Kuzma, Brandon Ingram, Josh Hart, and the fourth overall pick for just one player, no matter how good that one player is. They need to keep at least one of Ball, Kuzma, or Ingram in any Davis trade. In an ideal scenario they keep Ball, who's defense and playmaking for others is unmatched by Kuzma and Ingram. With the Pelicans getting three good young players and a top-5 draft pick in return for Davis, they can accelerate a rebuild around their new face of the franchise, Zion Williamson.
With Davis now out of the picture the Pelicans would be left with Jrue Holiday, the start of a solid young core, and the first and fourth overall picks in the draft. One of those things doesn't fit the other two's timeline for success. The Pelicans should be proactive and trade Holiday for additional young players and draft capital. There will be a number of suitors for Holiday and there were a couple directions I thought about going with this trade. My top three options were as follows: Send Holiday to Indiana for Domantas Sabonis, Aaron Holiday, and the 18thoverall pick, send Holiday to the Celtics for Marcus Smart and the 14th, 20th, and 22nd overall picks, or send Holiday to the Suns for the trade I listed above. I ultimately chose the Suns deal because it has the most upside of any other trade I could come up with. Josh Jackson has shown flashes in his first two years, T.J. Warren is a proven scorer who could immediately be in the conversation for sixth man of the year on a yearly basis, and the sixth overall pick would give the Pelicans three of the first six picks in the draft. This deal would be a no-brainer for Phoenix to make, as they are just a reliable point guard away from making a playoff push in the West. Holiday would be the perfect backcourt partner for Devin Booker, as he could take the tougher defensive matchup every night and he and Booker could share playmaking duties.
Now that both deals have been covered, we'll take a look at what the Pelicans roster would potentially look like heading into free agency.
G: Brandon Ingram
G: #4/#6 Pick
F: Kyle Kuzma / Josh Jackson
F: Zion Williamson
C: Jahlil Okafor / ?
Bench: Kyle Kuzma/Josh Jackson, T.J. Warren, #4/#6 Pick, Josh Hart
In this situation, the Pelicans would clearly use either the fourth or sixth pick on a point guard, but they might consider trading the other pick for multiple picks later in the draft in order to address the need for a center and to add additional bench depth.They could also use the fourth and sixth picks on the best available players and attempt signing a center like Willie Cauley-Stein. No matter how they use their other two top-6 picks, the Pelicans would already have the makings of one of the best young rosters in the NBA.
Orlando finds their point guard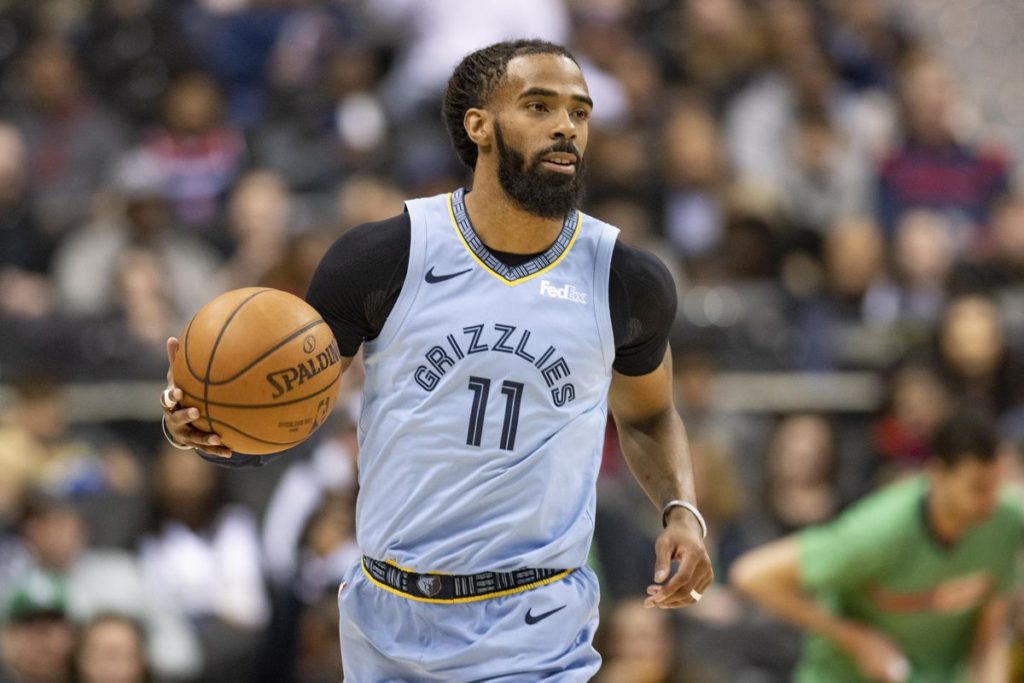 Memphis trades: Mike Conley
Orlando trades: Mo Bamba, #16 Overall Pick, #46 Overall Pick
Analysis:
Memphis finished the season with the eighth worst record in the NBA, but got lucky during the lottery and now has the second overall pick in the draft. Point Guard (or Point God) Ja Morantis projected to be the second best prospect in the draft, which leaves Memphis with a tough decision. While they shopped Conley before the trade deadline, they don't want to just give away a guy that's been a cornerstone for their franchise for such a long time. However, if they keep Conley and have a team just as good, if not better, than this past season, then they have to surrender their first round pick to Boston. The pick they owe Boston is top-6 protected in 2020 and unprotected in 2021, if the 2020 pick doesn't convey. In this trade the Grizzlies could trade away their best player and enter tank mode for a season, while also adding two draft picks and a young player with massive upside. A year removed from being selected sixth overall by Orlando, Bamba doesn't have a clear future with his current team, with reports being that Orlando wants to resign All-Star center Nikola Vucevic. Pairing Bamba with Jaren Jackson Jr. in Memphis would have the makings of one of the most unique front courts in the NBA. Both players are extremely long and athletic with long-range shooting capabilities. Pair that front court with Ja Morant and you have three players 21 or younger to build around, plus an additional first round pick from Orlando.
Orlando does this deal to fill the biggest hole on their roster at point guard. Assuming they resign Nikola Vucevic, this deal should be a no-brainer. Vucevic is 28 years old, in his prime, and he needs a consistent point guard who's capable of feeding him the ball in his spots or carrying the offense when he's having an off night. Not to mention, Conley will also bring terrific defensive play to a unit that ranked inside the top-10 this past season and includes two young defensive standouts in Jonathan Isaac and Aaron Gordon. Depending on how Gordon and Isaac continue to develop, this trade would either make Orlando a lock for the 6-8 seed, or it could put them in the mix for a top-4 seed for the next couple of years.
Houston trades Capela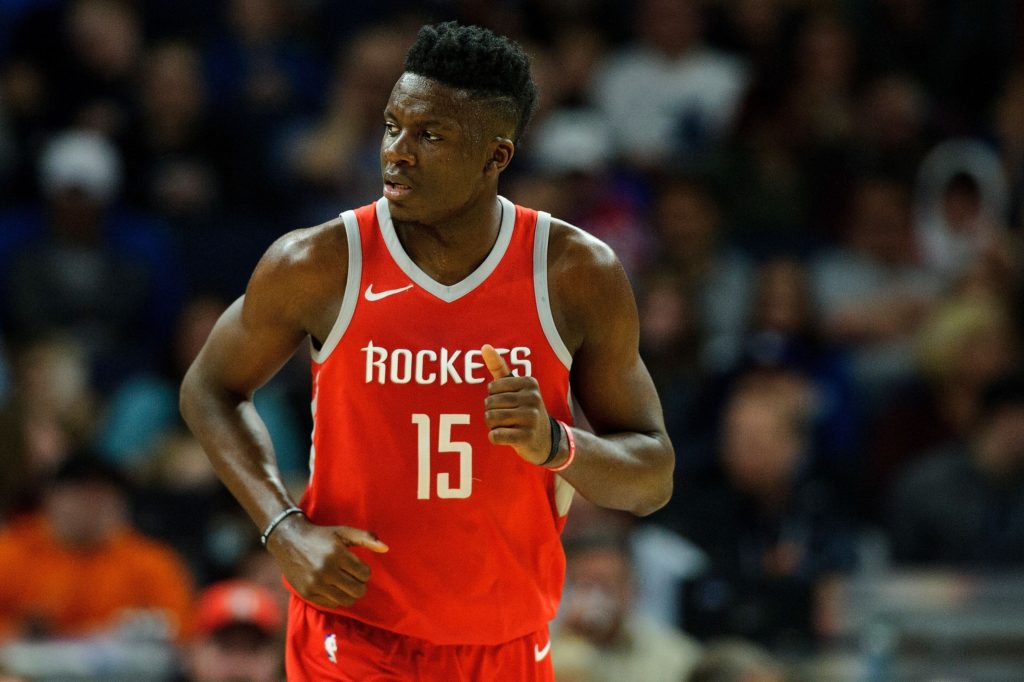 Atlanta trades: #8 Overall Pick, Taurean Prince, Alex Len
Houston trades: Clint Capela
Analysis:
If these playoffs taught us anything about the Rockets, it's that Capela isn't helping the Rockets take down the Warriors. While Capela has improved every season in his career, the Rockets were better these playoffs when PJ Tucker manned the center position. Houston needs to change something and nobody is going to want any part of Chris Paul's contract, so Capela is the next best option to trade away. Taurean Prince is young, athletic and has proven to be a reliable outside shooter (career 38% three point shooter). Prince hasn't been as consistent on the defensive end of the floor but he has all the tools to be an ideal 3-and-D player to plug into Houston's lineup. Alex Len had somewhat of a breakout year in his first season in Atlanta, with per 36 minute averages of 20 points, 10 rebounds, and 1.7 made threes per game. The latter of those stats is what makes Len so intriguing. He attempted 204 three-pointers and shot 36% percent from that range this past season, after just 25 three-point attempts in his first five years in the NBA. Len could be a valuable asset off the bench for the Rockets with his ability to stretch the floor on offense while also holding down the paint on defense. The Rockets would also receive the eighth overall pick which they could turn into a player like Cam Reddish or possibly flip the pick for additional depth.
This trade makes a lot of sense for Atlanta as well. They would be adding a 24 year old center to pair with their young core of Trae Young, Kevin Huerter and John Collins. Capela would provide Atlanta with a defensive rim protector to complement Collins down low. Capela would also be able to continue setting screens and catching lobs on an offensive led by Young. Atlanta would still have the tenth pick in the draft that they could use on a defensive minded wing to complete their starting lineup. This trade would accelerate their rebuild and put them in the playoff conversation as early as next season. While Atlanta would probably take this trade in a heartbeat, it ultimately comes down to whether or not Houston believes Capela is a key part of them making another attempt at a championship run next season.
76ers trade Ben Simmons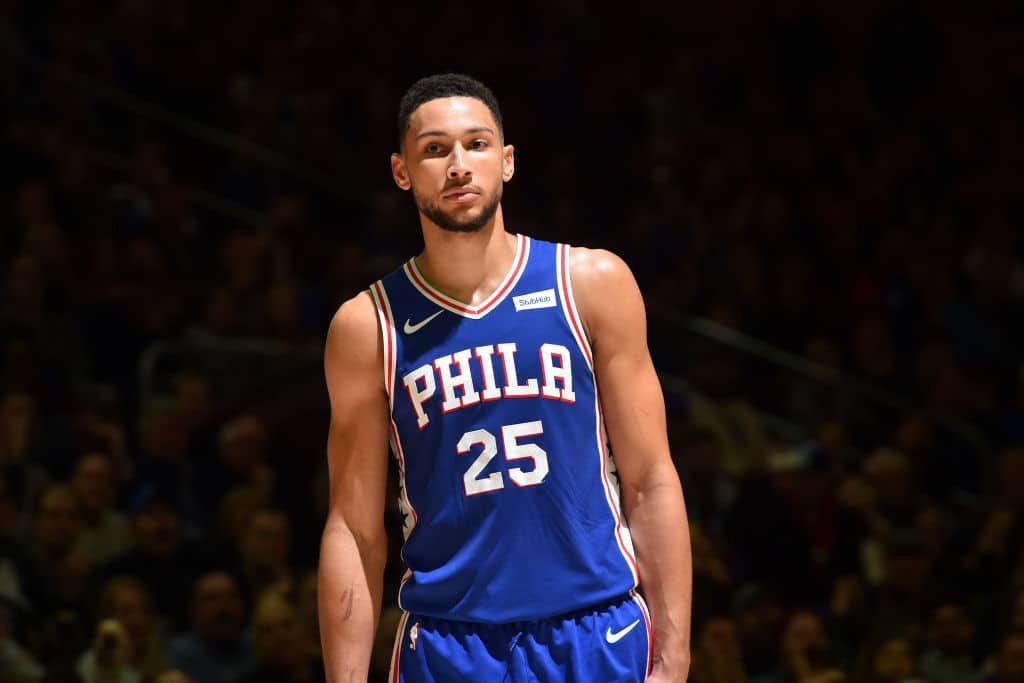 Washington trades: Bradley Beal, #9 Overall Pick
76ers trade: Ben Simmons, #24 Overall Pick, #33 Overall Pick, #34 Overall Pick
Analysis:
Washington may be hesitant to trade away their best player and a top-10 draft pick, but it would be the right move if their receiving a player with Ben Simmons upside and three draft picks in the 24-33 range. Simmons would be the first piece to a potentially long rebuild for Washington and it would give him plenty of time to start developing any sort of jump shot. When John Wall returns from injury he could even share the court with Simmons, moving Simmons into more of a playmaking-center role. The ultimate goal for Washington would be to have Wall rebuild some kind of trade value and move him next offseason for additional assets to put around Simmons. Bradley Beal is 26 and likely would be in his thirties by the time Washington could build a serious contender around him. The smart move would be to sell him while he still has multiple years left on his contract, thus maximizing his trade value.
This deal should also have a positive impact in being able to resign Jimmy Butler or Tobias Harris. While Beal's contract would make the Sixers unable to sign both Butler and Harris to max deals, it would be a blessing in disguise to only bring back one and use any additional cap space on resigning JJ Redick and/or adding bench depth. Beal would be an ideal fit next to Joel Embiid and possibly Jimmy Butler/Tobias Harris. Beal showcased his playmaking ability this past season by averaging a career high 5.5 assists per game, while also averaging a career high 25.6 points per game. Having Beal and Butler/Harris next to Embiid would be surrounding their big man with enough perimeter shooting that he can work in the paint without having to worry about Simmons getting in the way. Add in Redick or other free agent signings and the Sixers could finally have the makings a team built for postseason success.