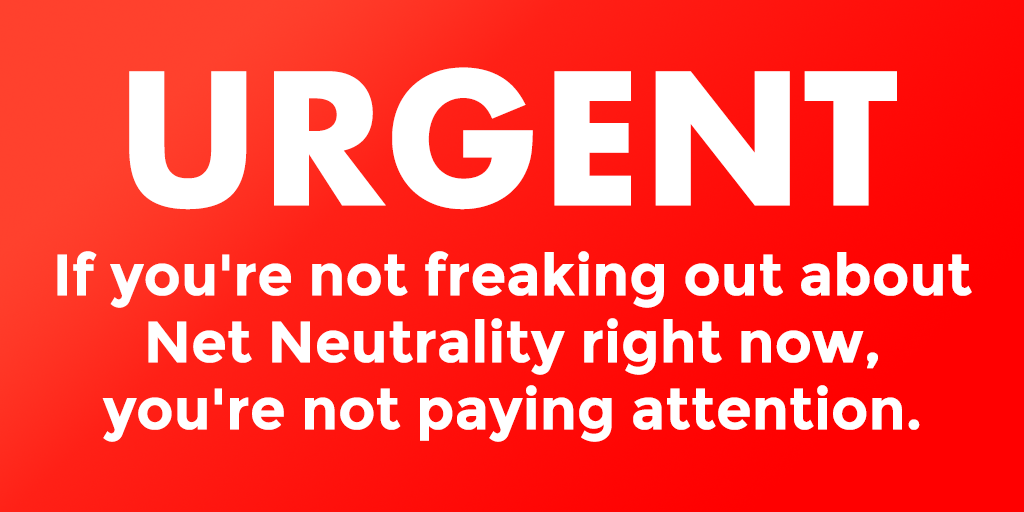 The Net Neutrality Repeal Will Negatively Affect the Average Consumer and Will Greatly Hurt Small Businesses, But You Can Still Help Prevent This
December 14, 2017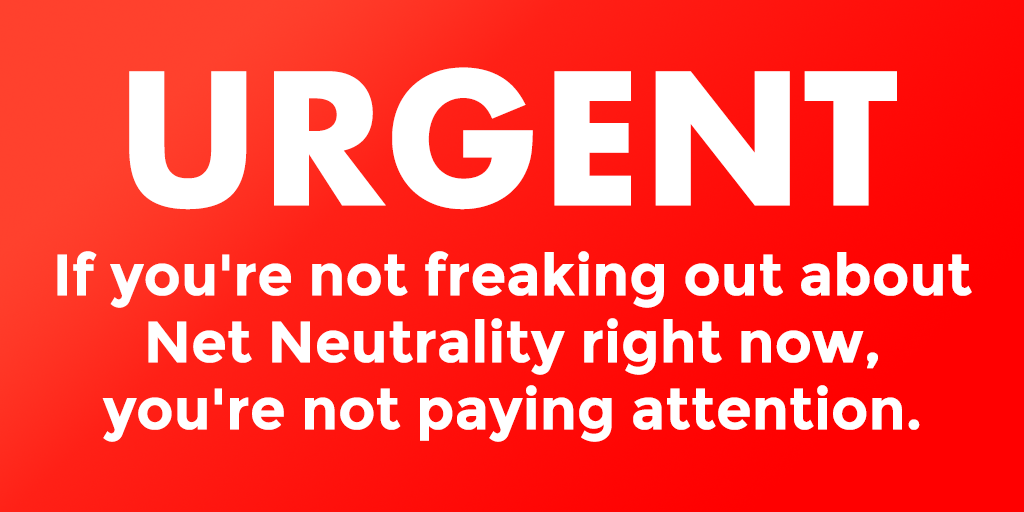 BEFORE YOU EVEN READ THIS ARTICLE TEXT "BATTLE" TO 384-387 OR CALL YOUR STATE REPRESENTATIVES ASKING THEM TO SUPPORT THE CRA REVERSAL OF THE NET NEUTRALITY REPEAL
BEFORE YOU EVEN READ THIS ARTICLE TEXT "BATTLE" TO 384-387 OR CALL YOUR STATE REPRESENTATIVES ASKING THEM TO SUPPORT THE CRA REVERSAL OF THE NET NEUTRALITY REPEAL
BEFORE YOU EVEN READ THIS ARTICLE TEXT "BATTLE" TO 384-387 OR CALL YOUR STATE REPRESENTATIVES ASKING THEM TO SUPPORT THE CRA REVERSAL OF THE NET NEUTRALITY REPEAL
BEFORE YOU EVEN READ THIS ARTICLE TEXT "BATTLE" TO 384-387 OR CALL YOUR STATE REPRESENTATIVES ASKING THEM TO SUPPORT THE CRA REVERSAL OF THE NET NEUTRALITY REPEAL
BEFORE YOU EVEN READ THIS ARTICLE TEXT "BATTLE" TO 384-387 OR CALL YOUR STATE REPRESENTATIVES ASKING THEM TO SUPPORT THE CRA REVERSAL OF THE NET NEUTRALITY REPEAL
When I started Tailgate Sports I wanted to create a unique and politically unaffiliated sports entertainment company that focused on opinionated and passionate content for fans of all major and lesser known sports. In an era where American citizens are extremely divided on political topics, my goal was to make Tailgate Sports an entertainment based company where someone could escape the negativity of the world and enjoy our diverse content on all our platforms, in a similar way to how someone might listen to music or watch a movie or TV show for the same reason. However, with the repeal of Net Neutrality today by the FCC, internet based companies and startups like Tailgate Sports are at risk of being forced out of business, and despite my previous adamant stance on political topics, I decided I need to speak up to help save this company and the millions of other companies like us as well.
If for some reason you haven't heard of Net Neutrality, or how this decision by the FCC affects you, it essentially takes away the consumer's rights to view any websites and internet based content they want. During previous administrations, the former chairpersons of the FCC voted to maintain an open internet that provided American citizens with the right to free speech, which they can express online, and to be able to access any content online without an internet provider slowing down speeds, charging extra to view certain websites content or download/view any content over what they will set as your "monthly overages", or even blocking certain sites and content. However, the newly appointed chairman of the FCC, Ajit Pai, and 2 of the four Commissioners (Brendan Carr, R, Virginia, and Michael O'Rielly, R, New York) just voted to repeal these rules setup through Net Neutrality to now allow internet providers access to control and adjust how their customers access the internet.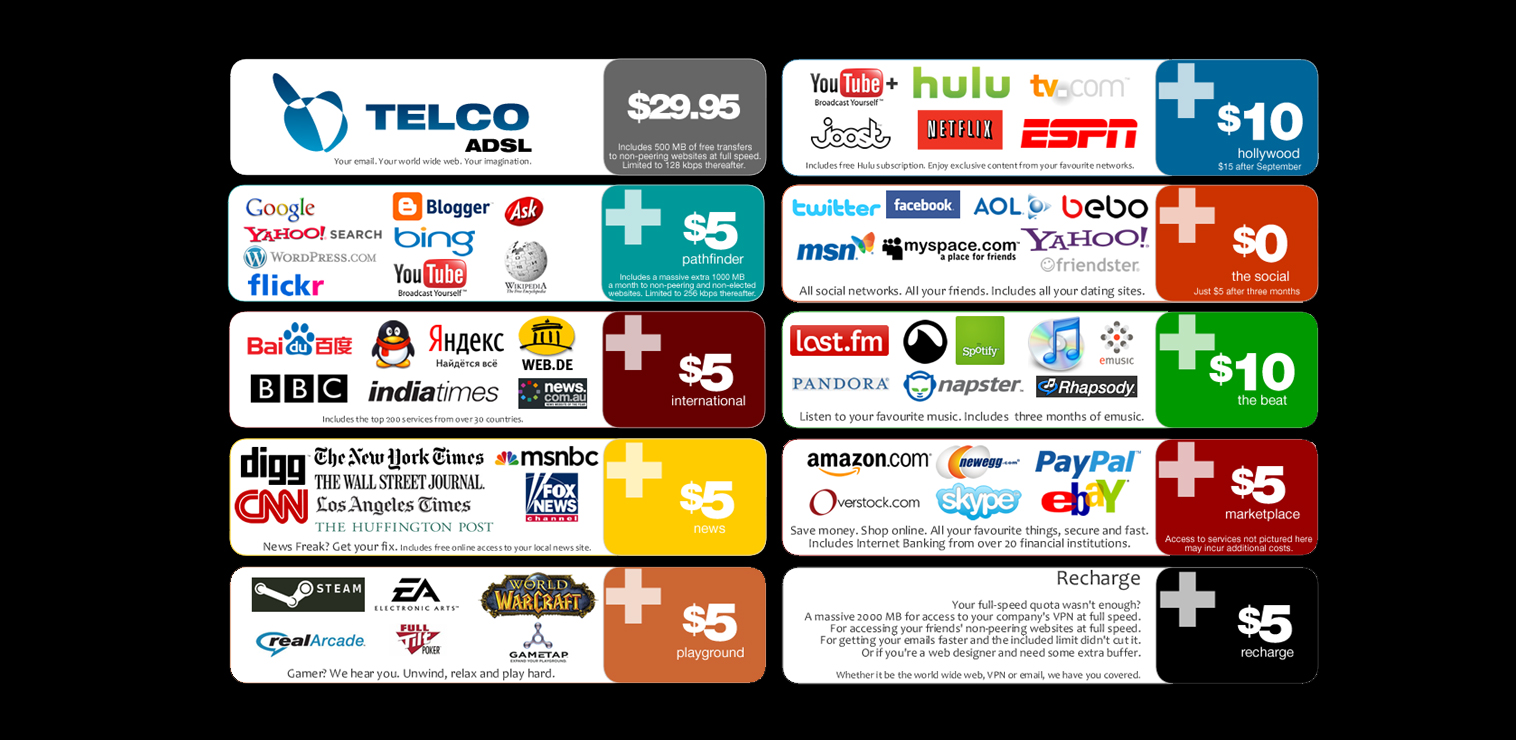 This not only means that how you access the internet will change, but also how the average consumer's access to education and the ability for small businesses to stay in business will change as well. Within the last 10 years, private, public, and higher education have all changed their curriculums to heavily depend on internet access. Many classes are taught in a hybrid setting of both online and in-person lessons and assignments, while other classes can be completely online based. It's near impossible to find an American high school, university, or other educational institute that does not incorporate online access and content into their education, and if students are priced out or unable to access this internet based content, their ability to further their education will be near to impossible, if not completely unrealistic.
For small businesses, the impact of the repeal can be equally as damaging. With increased fees to access the internet themselves and with a target demographic that could be priced out or just completely blocked from viewing their content and affiliated pages, the ability for American citizens to start small businesses that either rely on an internet presence or are completely internet based (like Tailgate Sports) might become impossible. Currently, while there are bigger companies that are online based, there is a significant chance that a smaller company or content creator could post new content that gains a ton of impressions and traffic and helps allow that content creator to gain new customers/followers and grow their small business into a larger one that can allow the creator to live off of a full time salary. It allows the market to be almost completely open where large companies can decrease in size and small businesses can grow to become one of the biggest companies in their industry. Without Net Neutrality, it will be nearly impossible for these smaller startups to grow, or even stay in business, and would allow larger companies to become absolute giants in their industry without any possibility of a smaller company growing and keeping them in check. The United States Patent and Trademark Office was founded in 1975 to prevent just this from happening, as a complete lack of opportunity for small businesses to startup and grow goes against the US Patent and Trademark Office's need to encourage innovation, provide more of a fair market for American consumers and business owners, rather than a free, unregulated market, and keep the market in check to prevent monopoly-like situations from arising.
While I understand that the content and services Tailgate Sports provides isn't a necessary need that our fans cannot live without, especially since sports entertainment can be viewed as a "luxury service", Tailgate Sports has actually gone on to make lifelong goals and dreams of multiple Tailgate Sports employees a reality. In less than a year since launching, Tailgate Sports employees have gone on to work for/with companies and organizations like Disney, the Providence Bruins, and the PAC-12, and has also helped employees earn various scholarships. I hoped when starting Tailgate Sports that we would eventually have an amazing fan base like the one we have today, but I could have never imagined that a WordPress blog I started in college would help people I'm lucky to say I work with land great jobs and opportunities and help them accomplish goals and dreams very important to them. I'm sure there are thousands of other small companies nationwide that have had the experience since their founding, and making it nearly impossible for small businesses to continue to remain in business means that these incredible people who make up these innovative startups will be unable to go on to accomplish their dreams.
Now, the future of Tailgate Sports, and many startups like us, who are heavily based online (if not entirely internet based) lies in the hands of corporate internet providers. If companies like Comcast, Verizon, CenturyLink, etc. start charging their customers extremely high rates to access social media platforms like Twitter and Instagram, or even WordPress (which is the blogging platform we use to run our site), Tailgate Sports will no longer be able to reach a vast majority of our fan base, or even afford to stay in business. Furthermore, these internet providers can block any site they choose for numerous reasons, so companies like Verizon and Comcast could potentially block any of their customers from viewing TailgateSportsEntertainment.com for any reason at all. This oppressive control is completely unjust and threatens the future of Tailgate Sports and other small businesses/content creators you may enjoy as well.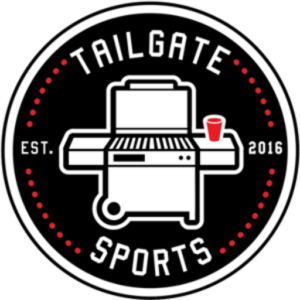 However, there is something you can do. You can TEXT "BATTLE" TO 384-387 to continue to contact your state representatives to express how you oppose the repeal. This is crucial to stopping the repeal as the repeal itself now goes to Congress, where your state representatives can exercise the CRA or the Congressional Review Act. If Congress finds the repeal as misguided or wishes to prevent the repeal from going into effect they can do so with the CRA, which is why it is ESSENTIAL to let your state representative know TODAY why you don't want an internet provider restricting your unalienable freedoms online and why you don't want them to negatively affect small businesses and how American citizens access their education.
Written by Erik Clark