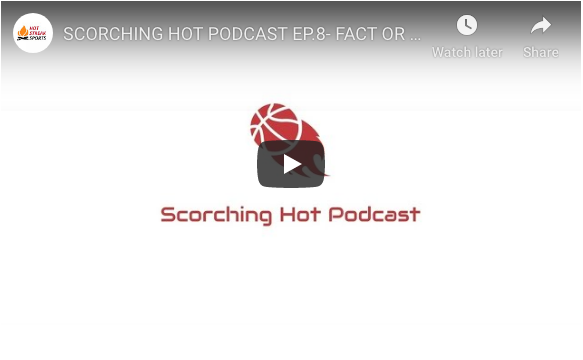 SCORCHING HOT PODCAST EP.8- FACT OR FLUKE? DAVE AND DYLAN TACKLE NBA'S HOTTEST TOPICS!
November 20, 2019
Hosted By: Dylan Delaney and Dave Furtado
The NBA season is over a month old, and plenty of players and teams have gone off to some very surprising starts. On this week's episode of the Scorching Hot Podcast, Dave and Dylan play the game of "fact or fluke" with the NBA's biggest trends thus far, including the starts of the Timberwolves and Suns, the play of Pascal Siakam and Andrew Wiggins, and Kristaps Porzingis' return to Madison Square Garden.