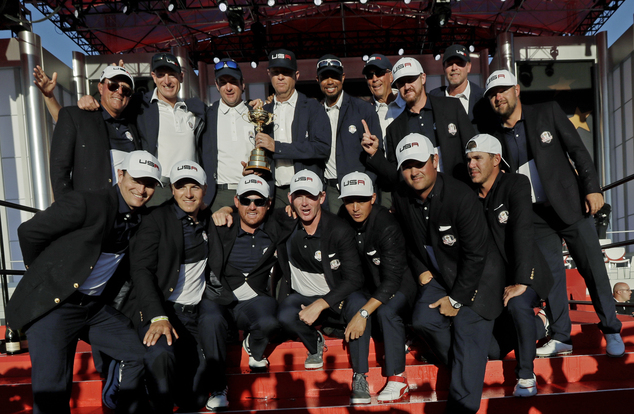 Ryder Cup Preview: Can US Defend their Title?
September 27, 2018
BY: Paul Choma, Golf Analyst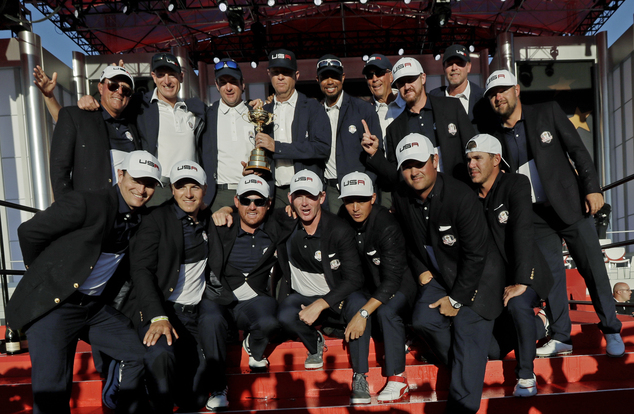 The Ryder Cup begins on Friday and things are already shaping up to be one of the most exciting Ryder Cups in recent memory. The US team, having regained the cup for the first time since 2008, is coming off of a convincing 17-11 victory at Hazeltine, as well as a dominating performance in the President's Cup last year. However, things will prove more difficult for the US squad, as they are defending their title on foreign soil at Le Golf National in Paris.
Out of the 24 players participating this year, one third of the players are participating in their first Ryder Cup, and will be put to the test from the opening tee shot. For the US squad, this includes Tony Finau, Bryson DeChambeau and Justin Thomas, and the rookies on Team Europe include Tommy Fleetwood, Tyrell Hatton, Alex Noren, Jon Rahm and Thorbjorn Olesen. Expect strong performances from players like Justin Thomas, Alex Noren and Tommy Fleetwood who have all proved themselves reliable in individual play. However, keep an eye on some of the more fiery rookies such as Jon Rahm and Bryson DeChambeau, who would definitely benefit from being paired with a Ryder Cup veteran on their respective squad. For a tempermental player such as DeChambeau, I think a pairing with Phil Mickelson would make for a strong team. Phil's level headedness and overall experience in international match play would serve to calm the rookie if he got overwhelmed, and Phil certainly knows how to pull his own weight when it comes to match play, boasting an impressive 21-20-7 record in his career. As for a good match for a fiery Jon Rahm, I think iceman Henrik Stenson would be a good pairing for the Spaniard. Rahm is an exciting young player but can sometimes get wild with his swing, especially off the tee. Pair him with a player like Stenson, who is a model of consistency when it comes to ballstriking, and the two are bound to have success this week.
In case you haven't heard, Tiger Woods is officially back. After winning for the 80th time on the PGA Tour, Woods hopped on a plane and made the quick turnaround to France. Tiger is another seasoned veteran and arguably one of the most intimidating opponents to face in match play, with a 4-1-2 singles record to show for it. One thing that has hindered Woods in his Ryder Cup career has been his team play. Surprisingly, Woods has a losing record in both the foursomes and four-ball format, winning only nine of his 26 matches. He will be looking to improve on his record, and I think a perfect pairing for him would be with Justin Thomas. The Ryder Cup rookie has an aggressive, fearless style of play that would certainly complement Woods. Thomas, the third ranked player in the world, had a strong showing in his first President's Cup, going 3-1-1 for the week. Furthermore, Woods and Thomas have stayed close throughout Tiger's comeback and JT's rise as one of the most elite golfers in the world, and the two have developed a strong friendship as a result. Should Captain Furyk pair the two together, I think the duo has what it takes to be a dominant team, and could even rival Jordan Spieth and Patrick Reed for the most intimidating twosome to face.
After their 2016 matchup at Hazeltine, one thing that fans from both sides can root for is a Rory McIlroy-Patrick Reed singles rematch this year. Reed ended up getting the better of Rory in 2016, but Rory will certainly be looking for his revenge this year. McIlroy is going into the Ryder Cup in solid form, albeit looking to shake off a disappointing final round of the Tour Championship. Meanwhile Reed's golf game has seen better days, as he has only cracked the top 20 once in the past six events with a T19 at the BMW Championship. However, when it comes to match play, there are few current players better than Reed, and he always seems to turn his game around in time for international play. One interesting thing to note is that in 2016, Reed was fueled by the US crowd, and it seemed like Rory was able to propel himself off of all of the negativity that was thrown his way. With the Cup being contested on foreign soil this year, Reed now goes up against the European fans. It will be interesting to see how this affects Reed, though knowing Captain America, he won't be phased. As for the winner, I have to pick Rory. It'll be another close match, but Rory's recent play and his home-field advantage will give him the edge over Reed.