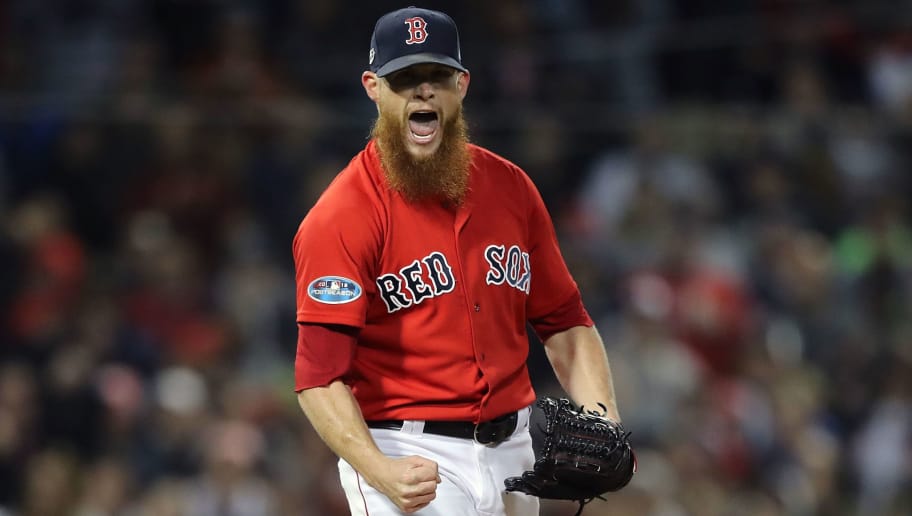 Red Sox-Yankees Review and ALCS Preview
October 10, 2018
By Matt Loehle, Senior Baseball Analyst
The American League shaped up almost exactly like everyone predicted coming into the season. The four expected powerhouse teams collided in the playoffs, and we were blessed with an epic Red Sox Yankees ALDS series. Even though all the games weren't nail biters (*cough* 16-1 Game 3), this series was incredibly unpredictable and could have easily swung either way. Take last night, for instance. If Gary Sanchez hit that sacrifice fly five more feet, the Yankees walk it off with a grand slam and would likely storm back to Fenway with enough momentum to overcome the Sox in a non-Chris Sale Game 5. It really was that close, and that's part of what makes October baseball so damn awesome.
It's a huge relief to see the post-2013 Red Sox overcome their postseason demons, at least slightly. They finally won a playoff series, and it was against an elite 100-win Yankees team that was absolutely capable of winning the World Series. They found themselves in a few very  tight spots, and found a way out. Last night was the highest leverage situation that Craig Kimbrel and Chris Sale have ever pitched in. Now with their high-pressure jitters out, they can approach the Astros with bolstered confidence.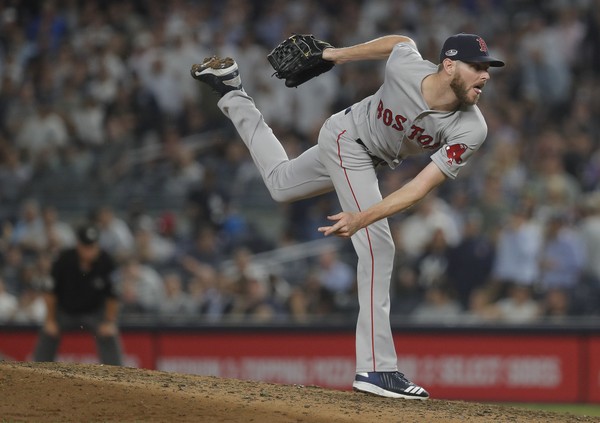 Alex Cora proved that he not only was a capable playoff manager, but one that could calmly outmaneuver the guy on the other side by making some ballsy moves. That's one of the biggest differences between the 2017 and 2018 Red Sox. You could pencil John Farrell in to puke on himself at least once every couple games, and his moves lacked any real conviction or creativity. Cora instills confidence in the Red Sox, and leaves little doubt in his intentions. Putting Chris Sale in for the 8th inning last night was a go-for-broke kind of move. He wanted no part of a Game 5, and was willing to mortgage his ace in order to seal the game right then and there. Also, Cora's lineup tweaks in the series could not have gone any better (Holt, Devers, Pearce, Vasquez). Shoutout Dave Dombrowski for acquiring Steve Pearce, quite possibly the acquisition of the year for the Sox. Just all-around great managing of the team's impressive flexibility and versatility. I have a feeling Cora is going to be in Boston for a long time.
The Red Sox climbed one mountaintop, only to see a bigger mountain on the horizon. The current Astros team, when fully healthy, is one of the best teams I've ever seen. Their rotation is a three-headed playoff monster of Verlander, Cole, and Keuchel. Charlie Morton and Lance McCullers, two guys that could be the ace on many MLB teams, can come out of the pen in long relief or for an impromptu start. They have a battle-tested lineup that's actually better than last year's championship team, thanks to the emergence of MVP-candidate Alex Bregman (.286, 31 homers, 103 RBIs, 10 stolen bases). The most vulnerable part of this team is the bullpen depth, which isn't saying much because it's still much more reliable than the Sox bullpen. It's easy to talk up the Astros a ton, but to be fair, the same could be said about the Red Sox and their myriad of talent.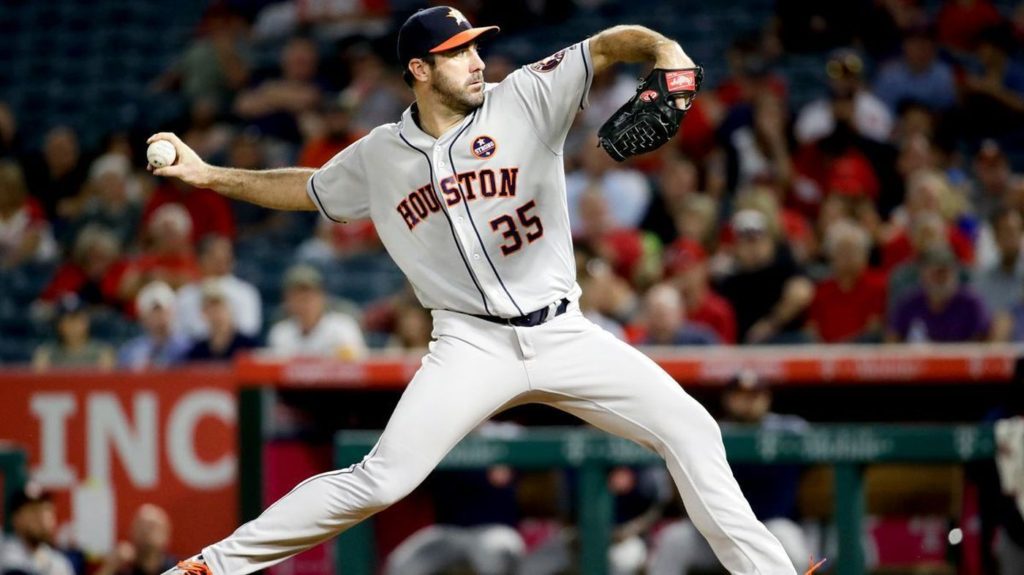 I have little concern about the Sox bats being awake enough for this ALCS series. While that was a concern of mine coming into the Yankee series, it seems like some of the core guys have overcome the mental turtling that's plagued them for the past couple years in the playoffs. The Sox offense is a juggernaut, and when you have Cora using it effectively, there should be some awesome matchups versus the Astros' trio of aces. None of Verlander/Cole/Keuchel have a particular history of dominance against the Red Sox. I don't expect to see any shutout performances this series, on either side. The offenses are just too talented and in rhythm right now to be kept silent.
The key for the Red Sox this series will be how Alex Cora uses his starters – who he chooses to start, when to deploy them in long relief, and how often to effectively use Chris Sale. The Sox will be needing the services of the man himself, David Price. Death, taxes, and David Price giving up dingers to Gary Sanchez are the only things guaranteed in life. Perhaps seeing Astros uniforms instead of Yankee pinstripes will give David Price enough comfort on the mound so he can pitch up to his capability. Cora and the Sox are going to use some assortment of Sale, Price, Rodriguez, Porcello, and Eovaldi to start some ALCS games. The starters that aren't used will likely be put in either middle relief or high-leverage 7th and 8th inning, on a game-by-game basis. Joe Kelly is another valuable middle guy that can salvage an early exit by a starter. Alex Cora has plenty of tools to work with, and a great baseball mind in bench coach Ron Roenicke to run his decisions by.
Game 1 is this Saturday – Justin Verlander vs. Chris Sale at Fenway. This is the best pitching matchup that you'll see all postseason. It seemed inevitable that the Red Sox (108 wins) and the Astros (103 wins) were going to go at it for a chance to win the World Series. And, to be honest, whoever wins the matchup will absolutely go on to win the championship. Both teams are head and shoulders better than any National League ballclub. I'm pumped to watch this battle between the AL juggernauts.