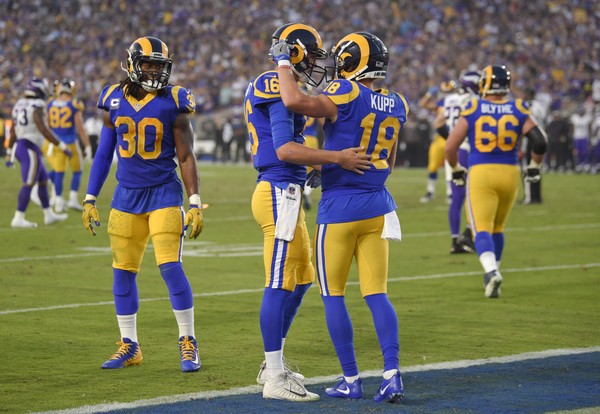 Rams Outshoot Vikings, But are They the NFL's Best Team?
October 1, 2018
BY: Mike Nelson, Football Analyst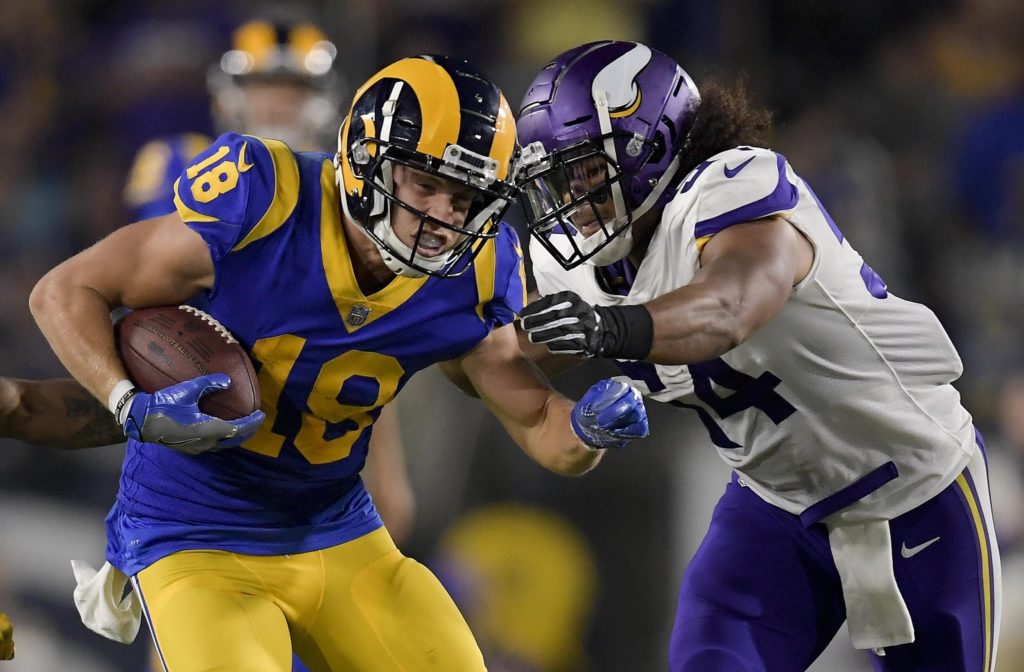 This past Thursday the Rams beat the Vikings 38-31 to improve to 4-0. It was a statement win for the Rams who showed that they are real contenders this season. The Rams are the NFC's only 4-0 team and they are running away with the NFC West. They are leading the NFL in all the offensive categories that you can think of. They are a dominant team that can score, defend and are the one of the most exciting teams you will ever see. Over 70,000 fans packed into the Coliseum and they saw a thrilling night of football.
Rams QB Jared Goff had the best game of his NFL career to this point. Goff was 26 off 33 in his passing attempts, had 465 passing yards and a whopping 5 TD passes.  Rams RB Todd Gurley was equally as important with his 17 carries for 87 yards. Rams WR Cooper Kupp continues to show that he may the best receiver in the league with 9 receptions for 162 yards and 2 Touchdowns. The team looked unstoppable at times and showed that they are the best offense in the NFL plain and simple. Rams Head Coach Sean McVay has done an exceptional job with this team and he has to be commended for his work. McVay's savvy play calling helped them overcome an early 17-14 deficit. The Rams play such a high-tempo offensive game that defenses are left in the dust if they don't step up their game against this team.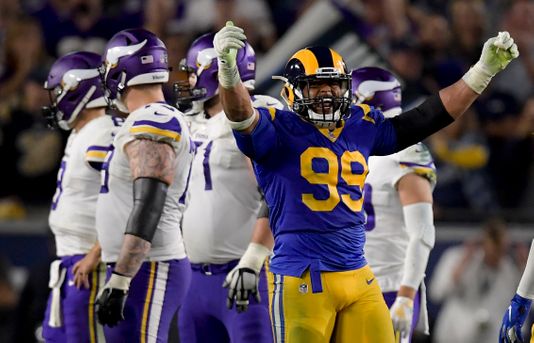 The Rams did give 31 points on defense. It wasn't the best night on the side of the ball but it's understandable. Three days' rest for a defense is just not enough time to prepare or recover for the next game in my opinion. Aaron Donald was still magnificent on defense picking up 2 sacks and a crucial one on the Vikings last drive. The Vikings played their hearts out, I will give them that. Vikings QB Kirk Cousins had 422 passing yards and 3 TD passes. The Rams were just superior down the stretch and showed that they were the better team.
The Rams will now go to Seattle to face the Seahawks on October 7th. This will be the toughest test for the Rams in this young season so far. The Vikings will go to Philadelphia to take on the Eagles on the same day in a huge game. The NFL season is starting to heat up and it's only going to get better.