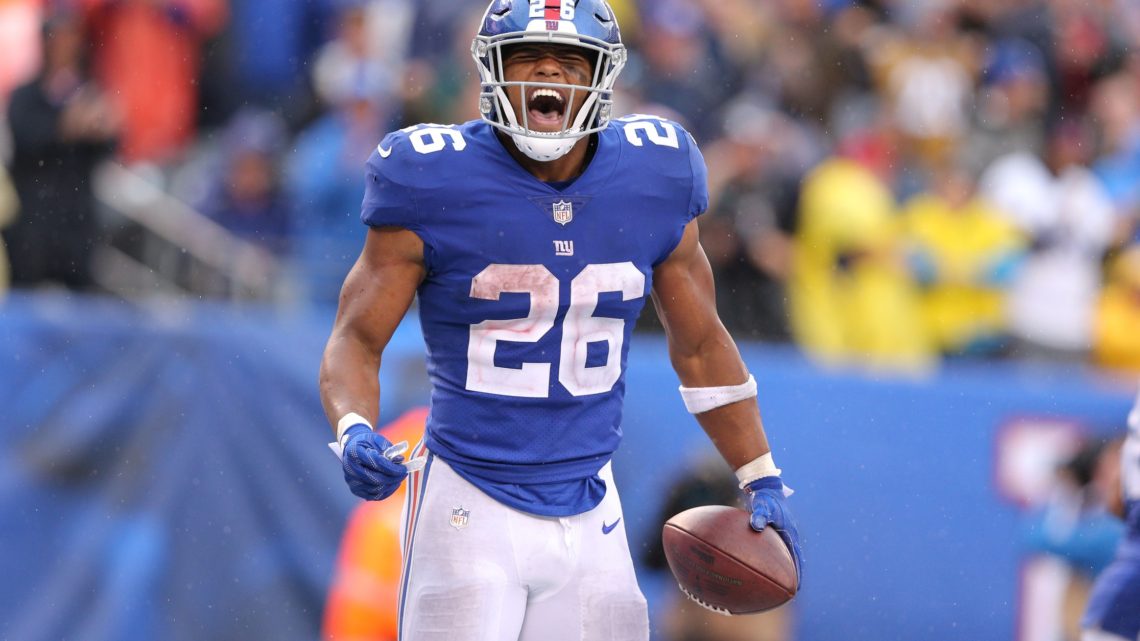 Pre-Training Camp Fantasy Rankings
May 24, 2019
By: CJ Buck, Fantasy Analyst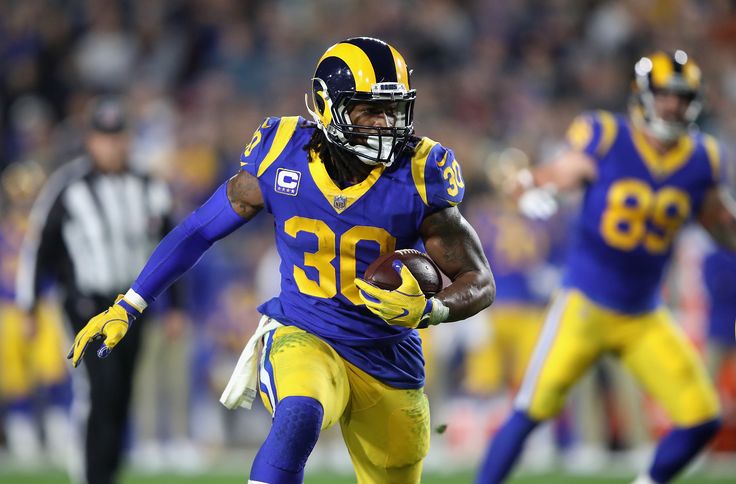 TOP-100 PPR RANKINGS
| | | | |
| --- | --- | --- | --- |
| Rank | Name | Team | Position |
| 1 | Saquon Barkley | NYG | RB1 |
| 2 | Alvin Kamara | NO | RB2 |
| 3 | Christian McCaffrey | CAR | RB3 |
| 4 | Ezekiel Elliott | DAL | RB4 |
| 5 | DeAndre Hopkins | HOU | WR1 |
| 6 | Le'Veon Bell | NYJ | RB5 |
| 7 | Julio Jones | ATL | WR2 |
| 8 | Davante Adams | GB | WR3 |
| 9 | David Johnson | ARI | RB6 |
| 10 | James Conner | PIT | RB7 |
| 11 | Melvin Gordon | LAC | RB8 |
| 12 | Odell Beckham Jr. | CLE | WR4 |
| 13 | JuJu Smith-Schuster | PIT | WR5 |
| 14 | Damien Williams | KC | RB9 |
| 15 | Todd Gurley | LAR | RB10 |
| 16 | Michael Thomas | NO | WR6 |
| 17 | Mike Evans | TB | WR7 |
| 18 | Dalvin Cook | MIN | RB11 |
| 19 | Antonio Brown | OAK | WR8 |
| 20 | Travis Kelce | KC | TE1 |
| 21 | Joe Mixon | CIN | RB12 |
| 22 | Nick Chubb | CLE | RB13 |
| 23 | T.Y. Hilton | IND | WR9 |
| 24 | George Kittle | SF | TE2 |
| 25 | Robert Woods | LAR | WR10 |
| 26 | Josh Jacobs | OAK | RB14 |
| 27 | Stefon Diggs | MIN | WR11 |
| 28 | Keenan Allen | LAC | WR12 |
| 29 | Kenny Golladay | DET | WR13 |
| 30 | Julian Edelman | NE | WR14 |
| 31 | Zach Ertz | PHI | TE3 |
| 32 | Patrick Mahomes | KC | QB1 |
| 33 | Marlon Mack | IND | RB15 |
| 34 | Leonard Fournette | JAX | RB16 |
| 35 | Tarik Cohen | CHI | RB17 |
| 36 | Amari Cooper | DAL | WR15 |
| 37 | AJ Green | CIN | WR16 |
| 38 | Adam Thielen | MIN | WR17 |
| 39 | Brandin Cooks | LAR | WR18 |
| 40 | Phillip Lindsay | DEN | RB18 |
| 41 | Kerryon Johnson | DET | RB19 |
| 42 | Devonta Freeman | ATL | RB20 |
| 43 | Deshaun Watson | HOU | QB2 |
| 44 | Derrick Henry | TEN | RB21 |
| 45 | Sony Michel | NE | RB22 |
| 46 | Tyler Lockett | SEA | WR19 |
| 47 | Sterling Shepard | NYG | WR20 |
| 48 | Sammy Watkins | KC | WR21 |
| 49 | Mike Williams | LAC | WR22 |
| 50 | David Montgomery | CHI | RB23 |
| 51 | Lamar Miller | HOU | RB24 |
| 52 | Cooper Kupp | LAR | WR23 |
| 53 | Aaron Jones | GB | RB25 |
| 54 | Evan Engram | NYG | TE4 |
| 55 | Eric Ebron | IND | TE5 |
| 56 | Mark Ingram | BAL | RB26 |
| 57 | Corey Davis | TEN | WR24 |
| 58 | Dede Westbrook | JAX | WR25 |
| 59 | DJ Moore | CAR | WR26 |
| 60 | Kenyan Drake | MIA | RB27 |
| 61 | James White | NE | RB28 |
| 62 | Miles Sanders | PHI | RB29 |
| 63 | Andrew Luck | IND | QB3 |
| 64 | Aaron Rodgers | GB | QB4 |
| 65 | O.J. Howard | TB | TE6 |
| 66 | Jared Cook | NO | TE7 |
| 67 | Tevin Coleman | SF | RB30 |
| 68 | Jarvis Landry | CLE | WR27 |
| 69 | Rashaad Penny | SEA | RB31 |
| 70 | Demarcus Robinson | KC | WR28 |
| 71 | Alshon Jeffery | PHI | WR29 |
| 72 | Hunter Henry | LAC | TE8 |
| 73 | Cam Newton | CAR | QB5 |
| 74 | Zay Jones | BUF | WR30 |
| 75 | Tyler Boyd | CIN | WR31 |
| 76 | Chris Godwin | TB | WR32 |
| 77 | Jerick McKinnon | SF | RB32 |
| 78 | Chris Carson | SEA | RB33 |
| 79 | Justice Hill | BAL | RB34 |
| 80 | Kalen Ballage | MIA | RB35 |
| 81 | Allen Robinson | CHI | WR33 |
| 82 | Russell Wilson | SEA | QB6 |
| 83 | Will Fuller V | HOU | WR34 |
| 84 | Jordan Howard | PHI | RB36 |
| 85 | Darrell Henderson | LAR | RB37 |
| 86 | Courtland Sutton | DEN | WR35 |
| 87 | David Njoku | CLE | TE9 |
| 88 | N'Keal Harry | NE | WR36 |
| 89 | Emmanuel Sanders | DEN | WR37 |
| 90 | James Washington | PIT | WR38 |
| 91 | Calvin Ridley | ATL | WR39 |
| 92 | Vance McDonald | PIT | TE10 |
| 93 | Jared Goff | LAR | QB7 |
| 94 | Mitch Trubisky | CHI | QB8 |
| 95 | Baker Mayfield | CLE | QB9 |
| 96 | Matt Ryan | ATL | QB10 |
| 97 | Golden Tate | NYG | WR40 |
| 98 | Keke Coutee | HOU | WR41 |
| 99 | Parris Campbell | IND | WR42 |
| 100 | Marquez Valdes-Scantling | GB | WR43 |
Players I ranked higher than most: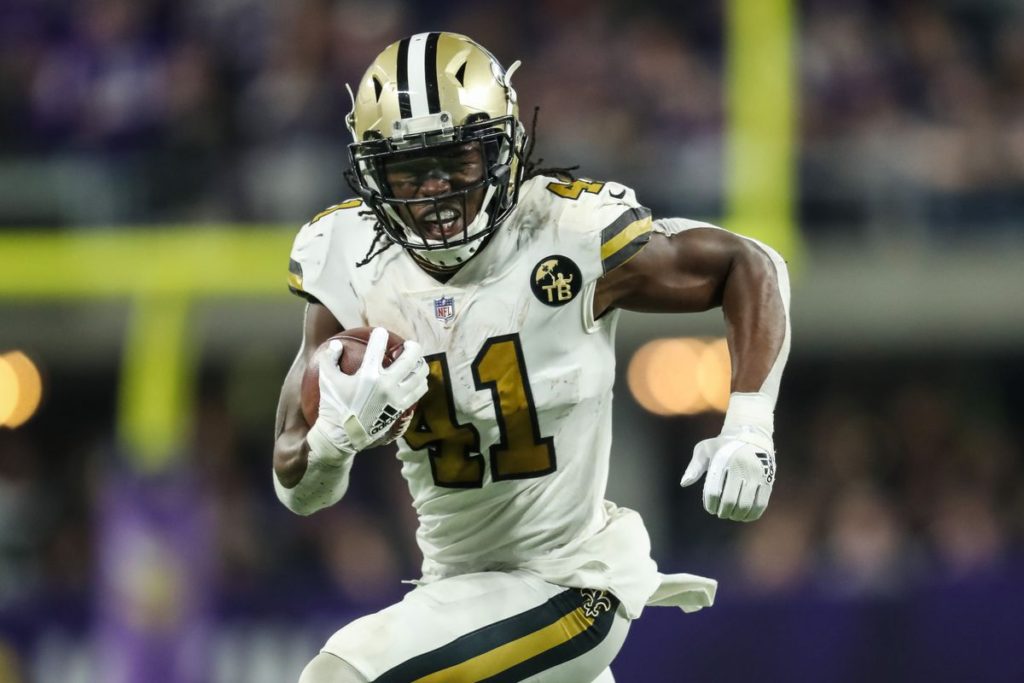 Mark Ingram is gone and Latavius Murray is in. Murray will definitely vulture some touchdowns from Kamara, but he shouldn't get the number of touches Ingram received during Kamara's first two seasons. In the Saints first four games last season (games in which Ingram was suspended), Kamara averaged 33 fantasy points per game. With Ingram out, Kamara is the clear-cut number two running back in my opinion.
Kareem Hunt is long gone, Spencer Ware is no longer on the roster, and the Chiefs replaced both by adding Darwin Thompson and Carlos Hyde. Thompson was a sixth round pick in this year's NFL draft and Carlos Hyde is coming off a disappointing season. The reason the Chiefs didn't make any major moves to address the position is because their starter was already on the roster. While Patrick Mahomes and the Chiefs were one of the biggest stories last season, Damien Williams' production was somehow overlooked. In the seven games Williams was the starter last season, including the postseason, he averaged 22.1 fantasy points per game. I ranked him as running back nine, which seems high even to me, but he's in a great offense and his production can't be ignored.
I'll keep this one brief. Oakland used a first round pick on Josh Jacobs. Marshawn Lynch is gone. The only other running backs of note on the roster are Doug Martin and Jalen Richard, both of whom weren't very successful with their carries last year. Jacobs has almost no wear on his tires and can be lined up all over the field. This guy is going to be a workhorse.
I'll get more into this in the next section, but Chicago wide receivers can't really be trusted for fantasy production. Cohen, although he's a running back on paper, is the exception. Chicago lines Cohen up all over the field and he is the best option as a receiver out of the backfield. He basically took the same amount of snaps as Jordan Howard last season and he should see a similar usage again this year. With Howard gone, new comers Mike Davis and David Montgomery will likely handle the majority of the carries, but Cohen gets his fantasy success from the passing game. Cohen had less than 100 carries for the second season in a row, but he also accounted for 71 receptions. He had 1,169 total yards and 8 total touchdowns last year, which led him to finish as the eleventh ranked running back in fantasy. He won't see less opportunity this year, if anything he'll get even more touches in head coach Matt Nagy's second season. Look for a big year from Cohen.
Players I ranked lowed than most:
This is all about Gurley's knee. There are so many questions surrounding Gurley's health coming into this year, and even he's come out and said he's still not 100%. While you can't ignore his unreal production over the past two seasons, I just wouldn't be able to justify using a first round pick on Gurley for this upcoming fantasy season.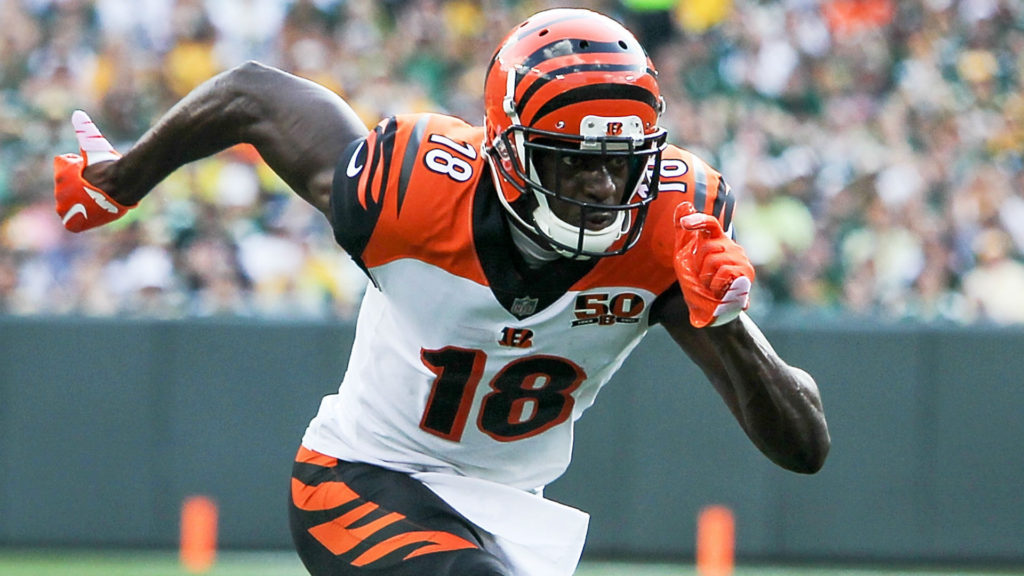 I would have ranked Green even lower, but he has the upside of a top-5 wide receiver. Green's biggest issue is staying on the field, as he only played nine games last season and he's on the wrong side 30. Cincinnati will be implementing a new offense this season and teammate Tyler Boyd is coming off of a 1,000 yard season. Green could see a dip in targets with Boyd emerging and Joe Mixon catching plenty of passes out of the backfield. The one big reason I could talk myself into moving Green into my top-20/25 players is the fact that he's on the last year of his contract. If he can have a monster season than he could earn one more big contract before his body really starts breaking down. I just wouldn't rank him inside of the top-15 wide receivers.
Thielen set the league on fire at the beginning of last season, posting eight consecutive 100-yard games. But he finished the year with less than 40 receiving yards in three of his last five games. The targets were also a red flag, as he saw double digit targets each of the first seven weeks, but finished the season with double digit targets in only two of his last nine games. I still think Thielen will finish the season with over 1,000 yards, but I do think he'll see regression in his touchdown total. With Stefon Diggs, Kyle Rudolph, rookie Irv Smith Jr., and a healthy Dalvin Cook also on the offense, Thielen could become just another weapon in an offense with a plethora of options.
Back to Chicago wide receivers, the team just simple spreads the ball around too much for anybody to post consistent fantasy production. Robinson has only had one season with over 1,000 yards, back in 2015, and he only had 55 catches last season, his lowest in a full season since his rookie year. He saw less than 100 targets and only caught 4 touchdowns, also his lowest totals since his rookie year. He didn't even play the most snaps out of all Chicago receivers, that title goes to Taylor Gabriel. Robinson also only saw 18.5% of his team's targets last year and that number could drop even lower with the addition of Riley Ridley. The Bears have one of the deepest wide receiving groups in the NFL with Robinson, Gabriel, Ridley, and Anthony Miller, which hurts each of their respective fantasy ceilings. I view Robinson as a borderline FLEX play for the upcoming season, so not exactly worth a fourth or fifth round draft pick, which is where most analysts currently have him ranked.
Notable Exclusions:
Redskins and Bills running backs:
Until pre-season games start, these backfields are too crowded to determine who will receive the bulk of the carries/targets for both respective teams.
I won't have him ranked inside my top-100 until his legal issues are resolved. He's worth taking as a late round flier at this point in time.
Slot Receivers with new teams:
This is mainly for Cole Beasley and Adam Humphries. Both are productive slot receivers, there's just a number of other targets on both of their respective teams to quantify ranking them inside my top-100.
Rookie Wide Receivers (not named N'Keal Harry or Parris Campbell):
There are a number of rookie wide receivers not listed that I'm extremely high on (Riley Ridley, Mecole Hardman, D.K. Metcalf, Deebo Samuel, Andy Isabella, JJ Arcega-Whiteside, Diontae Johnson and Hakeem Butler) and a couple rookies I'm not so high on for THIS season (Hollywood Brown, A.J. Brown, and Jalen Hurd). While I'll definitely look to select one or three rookie receivers late in the draft, there's just not enough of a guarantee in production to risk using a pick in the first half of your fantasy draft.