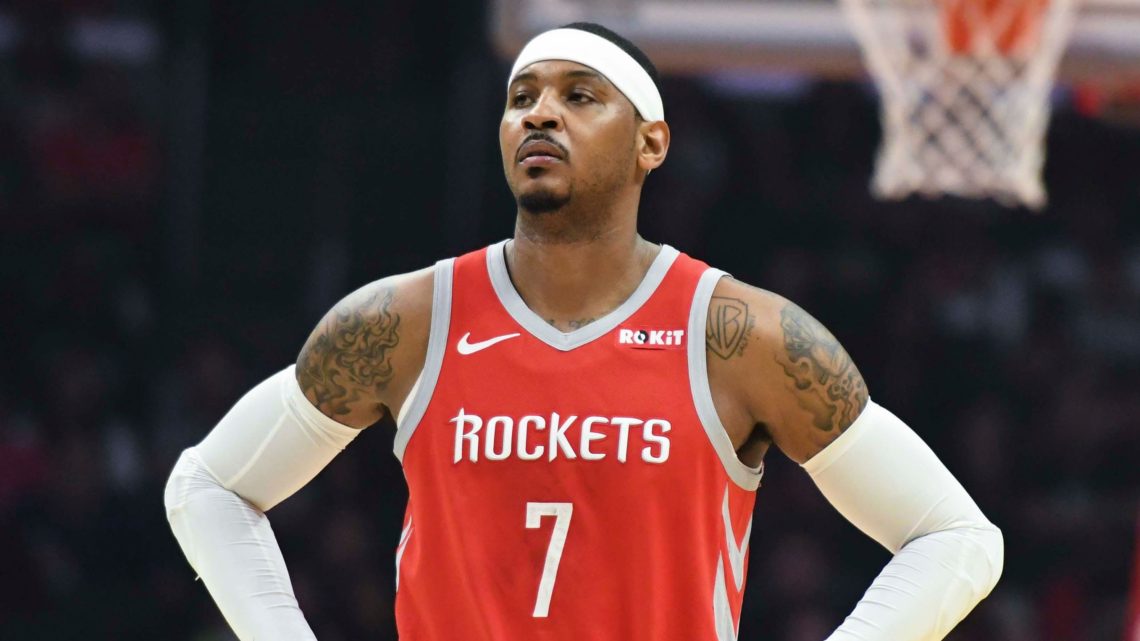 Potential Carmelo Anthony Destinations
November 14, 2018
BY: CJ Buck, Basketball Analyst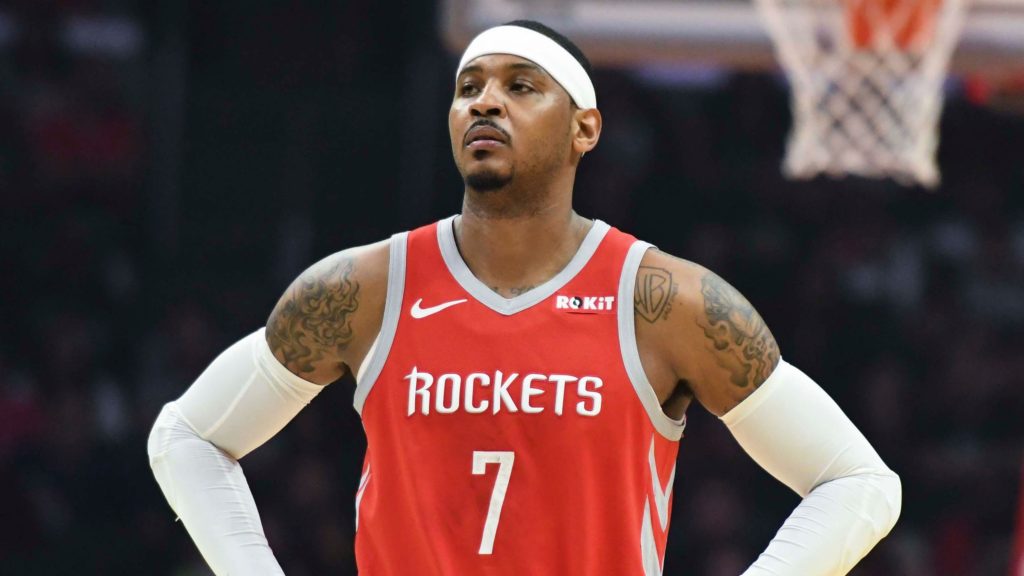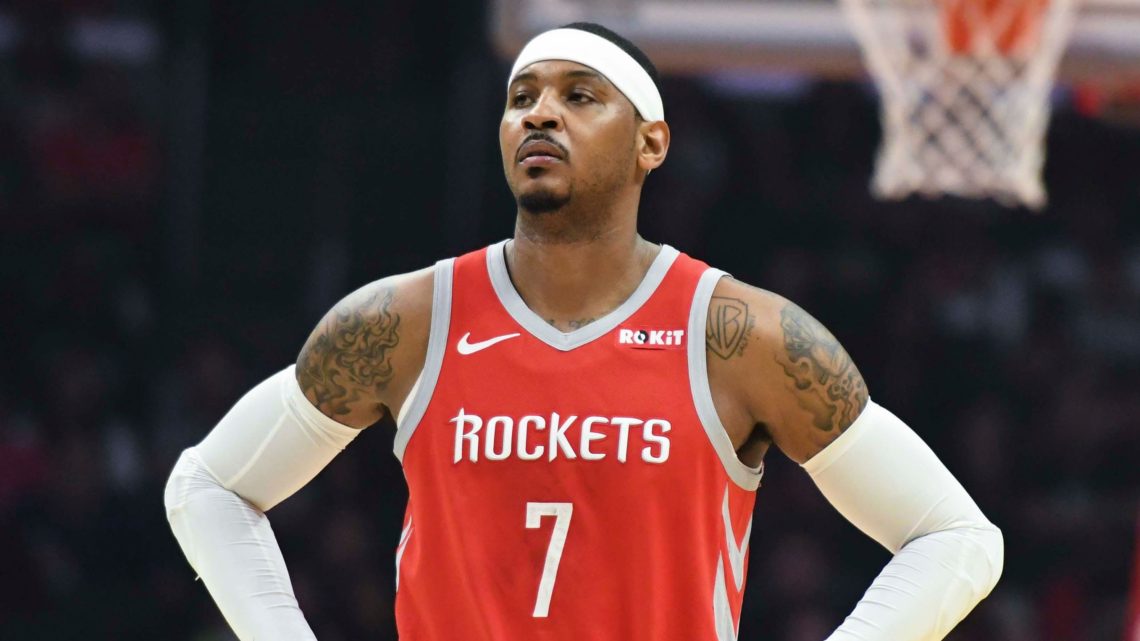 Recent reports say that the Carmelo Anthony has played his last game for the
Houston Rockets. In this article we will look at three teams that should sign the
veteran forward and three sleeper destinations as well.
Favorites:
1. Philadelphia 76ers
After trading for Jimmy Butler, the Sixers are officially all in for this season. While
Butler completes a big three alongside Joel Embiid and Ben Simmons, their team
lacks depth. Wilson Chandler is likely going to be starting at power forward, leaving
Furkan Korkmaz as the only true wing player on the Sixers bench. I think
Philadelphia will ultimately end up having Ben Simmons run the point on offense
but guard the opposing teams starting power forward on defense, leaving Chandler
as a key reserve player. Either way they choose to use Chandler, with Dario Saric
and Robert Covington now playing in Minnesota, there's a huge need for a combo
forward on this Sixers team. Carmelo could fill that void as long as he knows his role,
and as we've seen, Jimmy Butler won't have any problem letting Carmelo know what
that role is.
2. Miami Heat
The Miami Heat are seriously struggling so far this season. With the team currently
in the luxury tax, there's not much the team can do to improve outside of packaging
some of their young players for an All-Star. With Jimmy Butler and Kawhi Leonard
off the market, there's not an All-Star currently available to trade for. This leaves
Miami in an awkward position. Should they start a fire sale and trade players like
Hassan Whiteside, Goran Dragic, and Josh Richardson for first round draft picks? Or
should they look to turn things around with their current roster and take a chance
by signing Carmelo? With Heat legends Dwayne Wade and Udonis Haslem playing in
their last seasons, I can't see the team blowing everything up mid-season. This
leaves them with the second option, sign Wade's good friend Carmelo and hope he
can help the team start winning more consistently.
3. New York Knicks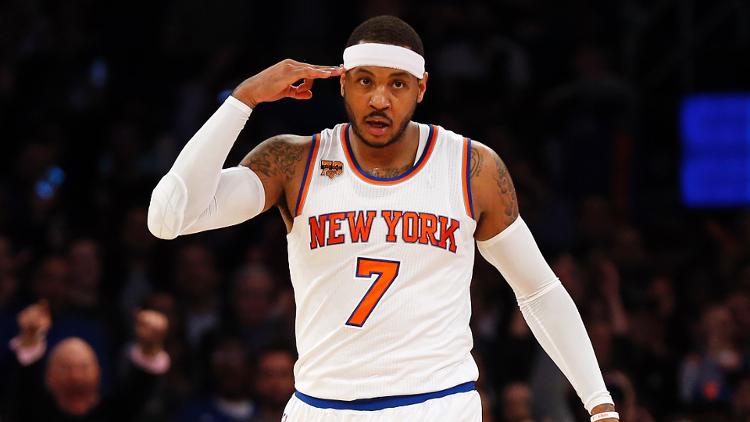 New York has arguably the worst roster in the NBA. This isn't necessarily a bad
thing, considering Kristaps Porzingis is currently recovering from an ACL tear this is
an opportunity for the team to tank and not catch much flack from fans. I can't
imagine a better way to tank and still sell tickets than by signing Carmelo and
allowing him to be a feature player for one more season. Carmelo is from New York
and he would have the opportunity to revitalize his career or finally come to the
realization that he just isn't the same player he once was.
Sleepers:
1. Detroit Pistons
The team that once drafted Darko Milicic over Carmelo could finally have the
opportunity to bring Carmelo to Detroit. The Pistons are currently a .500 team and
will be on the verge of playoffs all season long. They're currently over the salary cap
and they don't have many, if any, valuable trade pieces to make their current roster
better. With Stanley Johnson pretty much a bust at this point in his career, the
Pistons have a major need for a scoring wing to play alongside Blake Griffin and
Andre Drummond. While I'm not sure how Carmelo would fare playing small
forward at this point in his career, the Pistons don't have many other options. They
could also use him as a sixth man and have him play power forward next to either
Drummond or Griffin.
2. San Antonio Spurs
The Spurs are the most interesting fit for Carmelo. He has a history playing for coach
Popovich with Team USA and that is where we've seen Carmelo play his best as a
teammate. With San Antonio dealing with a lot of injuries, Carmelo could add some
much needed depth to their team. If anybody should be able to get him to buy in to
taking a lesser role for the betterment of the team, it would be Popovich. Having a
lineup of Patty Mills, DeMar DeRozan, Rudy Gay, Carmelo, and Lamarcus Aldridge
should be able to compete with almost any team, assuming they're all playing the
San Antonio way.
3. China
Let's be honest, Carmelo hasn't shown anything the past couple seasons that earn
him another chance to play for a NBA team. While he's a likely Hall of Famer and
there has to be a team out there willing to give him another chance, maybe he
should just retire from the NBA and continue growing his personal brand. In the
past several seasons there has always been rumors of China offering lucrative
contracts to older NBA stars such as Dwayne Wade and Kobe Bryant. Carmelo could
sign a multi-million dollar deal to play in China, take as many isolation pull-up shots
as he wants, and continue to pursue his individual business ventures. While I would
still like to see him play for a NBA team, it wouldn't be shocking for him to leave the
states and sign a huge deal to play overseas.