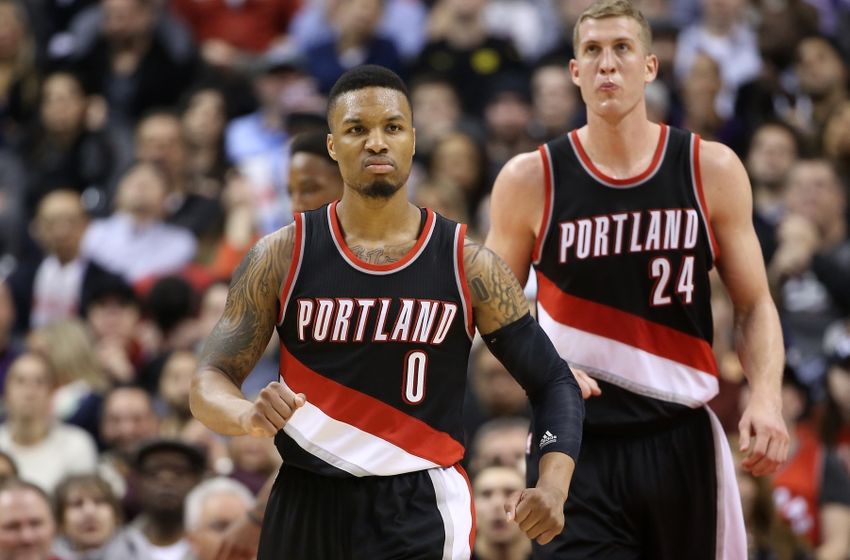 Portland Trailblazers 2019-2020 Season Outlook
October 10, 2019
As our team by team analysis begins to wind down and we move into the final countdown to the NBA regular season, we head to the Pacific Northwest. This time around we will be looking at the Portland Trailblazers.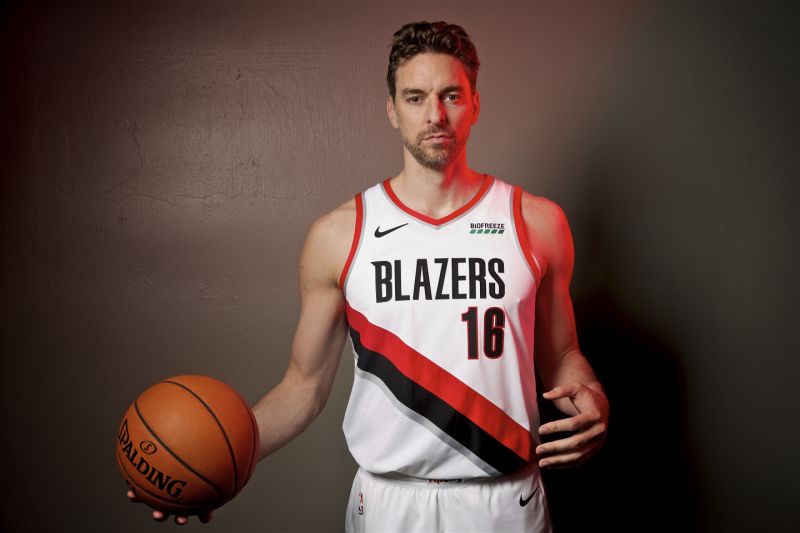 Key Additions: Kent Bazmore, Mario Hezonja, Pau Gasol, Hassan Whiteside, Anthony Tolliver
Key Subtractions: Enes Kanter, Meyers Leonard, Al-Farouq Aminu, Seth Curry, Mo Harkless
Draft: Nassir Little

The Portland Trailblazers are coming off of a fantastic season that saw the team make a run all the way to the Western Conference Finals before losing to Golden State. Portland had to overcome the loss of star center Jusef Nurkic to a gruesome leg injury late in the season. Players such as Enes Kanter and Meyers Leonard had to step up in his absence, and with both of these players no longer with the team, the Blazers must now look ahead to 2019-20.

Nurkic figures to be back to playing some point in the early to mid stages of the season which is very good news for the Trailblazers. However they did make some additions to their frontcourt, such as former Knicks forward Mario Hezonja and former Heat center Hasaan Whiteside. Both players have a reputation as solid defenders, particularly Hezonja, who if you remember blocked Giannis Antetokounmpo then stepped over him in true Allen Iverson fashion. Something that Portland lacked last season was front court depth, especially on the defensive end. Now that they have that, they should improve on that end of the floor. In addition to Hezonja and Whiteside, the Blazers added former Hawks wing Kent Bazemore. Bazemore will bring some solid offense off the bench, as he averaged 11.6 points per game (PPG) last season. The team also brought in veterans Pau Gasol and Anthony Tolliver. Gasol will most likely serve in more of a coaching capacity while Tolliver could provide some valuable minutes at the back end of the Portland rotation. The Trailblazers added some much needed front court depth over the summer and they should see the fruits of their labor come forth this season.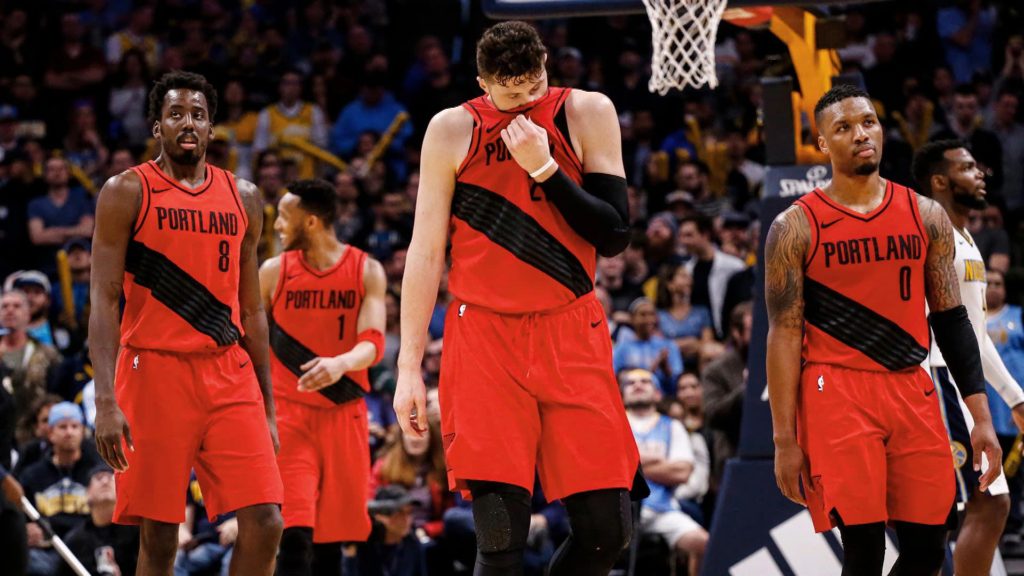 As for the losses Portland sustained this offseason, well there were a few. To start bigs Enes Kanter and Meyers Leonard have both left Portland. These losses will take some scoring and rebounding out of the Blazers lineup, but they shouldn't feel either loss, especially Kanter, on the defensive side. The most substantial losses for Portland came on the wings. Losing Al-Farouq Aminu and Mo Harkless is massive. Both played a key role in last year's playoff run. In addition to this they lost guard Seth Curry, who was one of their best shooters last season, shooting an exceptional 45% from long range. Being able to replace this volume of offense will be a challenge for Portland, and players such as Rodney Hood and Zach Collins will need to take up some of the slack.

The NBA Draft was rather uneventful for the Trailblazers. They only picked once, taking UNC forward Nassir Little 25th overall. This pick could prove to be one of the biggest steals of the draft though. Little was a top five recruit coming out of high school, and had a rough year at North Carolina. He has the size and explosiveness that can set him apart at the next level. However there have been some questions regarding his motor and effort level at times. Despite these questions there is too much raw ability for Little to be a complete disappointment. He'll be in a great situation with the Trailblazers, likely seeing limited minutes off the bench. This will allow for him to grow and hone his skills at the NBA level without feeling the need to carry a struggling franchise.
Final Outlook on the Portland Trailblazers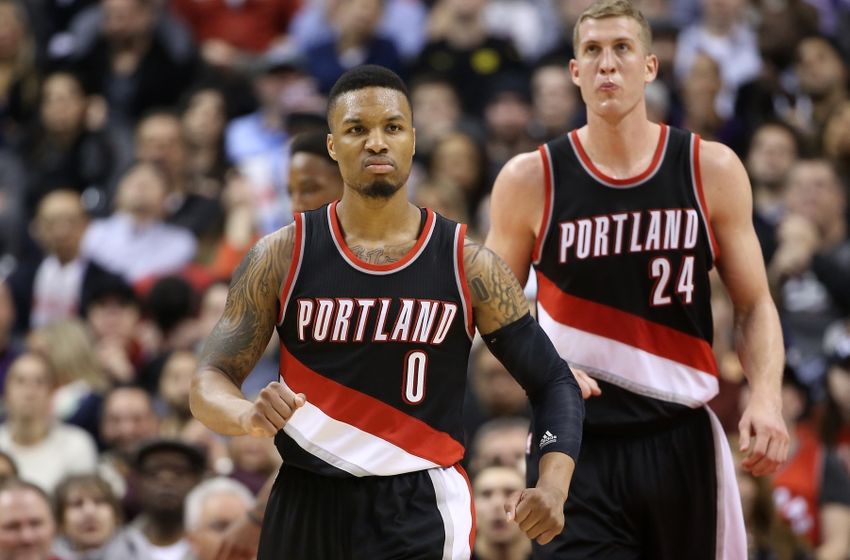 The Trailblazers are an intriguing group heading into the season. They should be a force to be reckoned with in a wide open Western Conference. With star guards Damien Lillard and C.J. McCollum returning for another season, and Nurkic seemingly on the path to a return sooner rather than later, Portland has an extremely solid foundation. However in order to continue to contend they will need to be able to replace at least a portion of the offensive production they lost when Seth Curry left for Dallas. If the Blazers can get that shooting production, whether it comes from one or several players, they should continue to be near the top of the conference. Another key aspect in the Trailblazers success this season will be the amount of production they can get from Nassir Little. As I previously mentioned he should be mainly a bench piece, but if he can impact the game in this role, Portland certainly needs to be taken even more seriously than before. With that being said the Trailblazers should see themselves hovering around that fifty win mark finishing in the neighborhood of 50-32 and being a top four seed in the Western Conference.