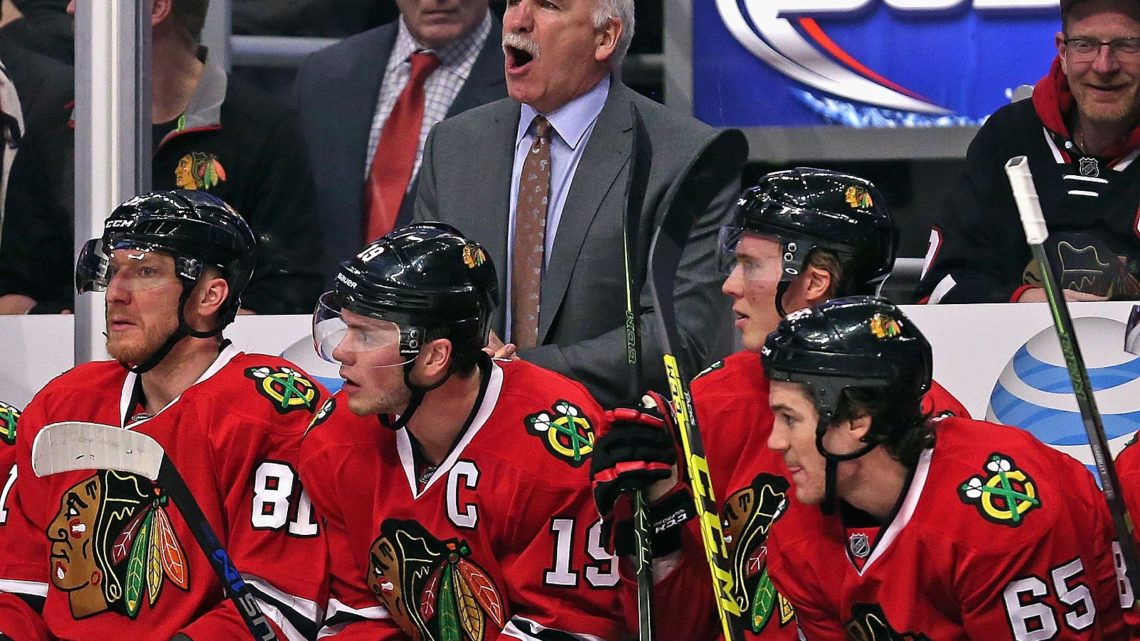 Plenty of News in the NHL World
November 7, 2018
BY: Nick Gendreau, Hockey Analyst 
Three big stories surround the NHL right now including two coaches that have been fired from their organizations and a group of players talking some smack about their own team and coaches. While one of the firings seems warranted and somewhat expected, the other certainly caught me by surprise. With the whole players talking smack that is just downright stupid. But who is in the wrong? Hmm…
L.A.=Lost Again: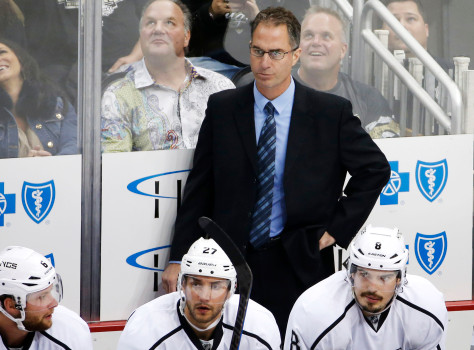 One week after the Los Angeles Dodgers lost game five of the World Series to watch another team celebrate a championship on their home field for the second consecutive year another team in Los Angeles was busy firing their head coach the day after a much needed win.
The LA Kings fired John Stevens Sunday after the team won it's second game in its last nine. The Kings have been abysmal thus far sitting last in the Western Conference and tied for the least amount of points in the NHL with nine points in 13 games played. Granted, they haven't been entirely healthy in the injury department as the team just had to put Jonathan Quick on the injured reserved list indefinitely following his knee surgery.
Aside from that, the team has the worst goal differential at -17 and also own the worst road record at 1-5-0. Not one Kings player can be found in the top 50 of scorers by points either, the closest one is Ilya Kovalchuk who is ranked 79th in the league with 11 points (4+7=11) so clearly their offense is a problem too.
Rumors have swirled over the past few weeks that a big trade could happen to help LA but now the team has to see what they can do under new head coach Willie Desjardins who coached the Canucks from 2014-2017. John Stevens was a coach under Darryl Sutter since 2010 and replaced Sutter in April of 2017. Let's see if the Kings can turn it around with their new head coach and new assistant coach in Marco Sturm.
Change in Chicago: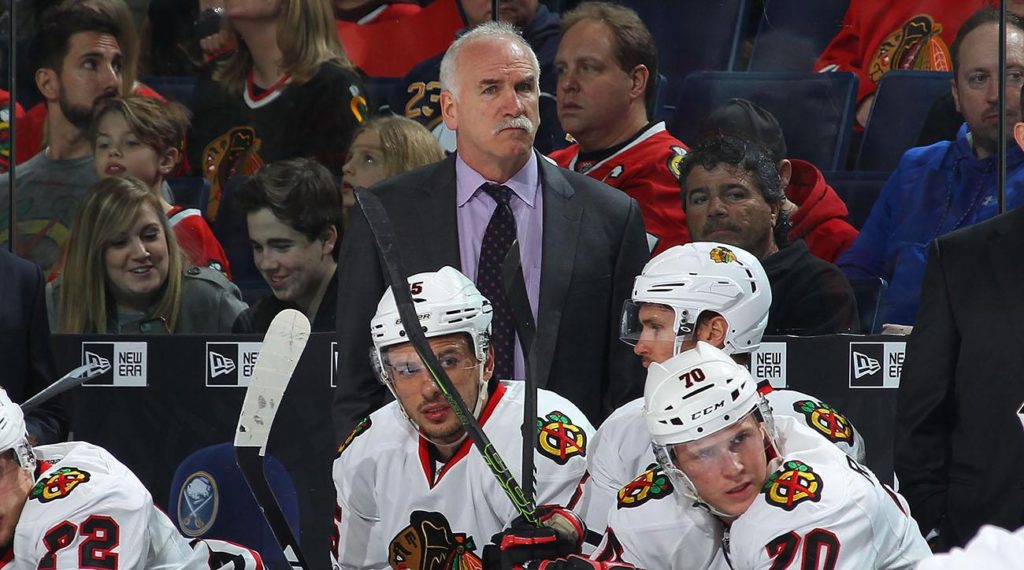 Three time Stanley Cup Champion, Joel Quenneville, was fired on Tuesday by the Chicago Blackhawks. The Hawks are in the midst of a five game losing streak, are out of a playoff spot right now with a 6-6-3 record good for 15 points, and missed the playoffs last season for the first time since Quenneville took over the head coaching job in 2010.
Losing isn't something Blackhawks fans are used to seeing with their team and last year was admittedly different without the Hawks being in the playoffs especially with guys like Jonathan Toews, Patrick Kane, and Corey Crawford on the roster who each have been apart of those three championships. Toews has looked much better this year as opposed to last year and Patrick Kane is still scoring goals left and right but the team itself just haven't lived up to par as they sport a -10 goal differential.
I find this move to be a bit of a surprise considering the team is only two points out of a playoff spot and Quenneville has had so much success in both the regular season and the postseason. Quenneville has the second best regular season record in Blackhawks franchise history with a 452-249-96 record, he also has the best postseason record in franchise history with a 76-52 record to go along with the three cups. I bet this move doesn't come back to bite the team just because they have the talent to win and especially after missing the playoffs last year, Toews and company won't allow that to happen two years in a row. Nonetheless, a change was made, let's see how the team responds.
Oh-no Ottawa: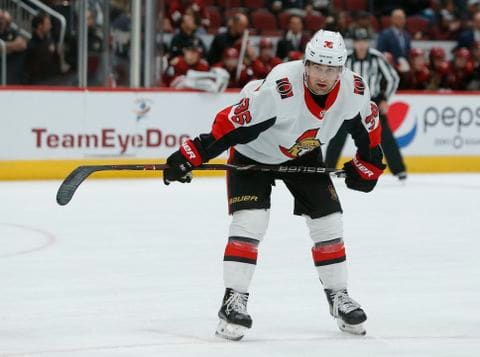 A video was leaked Monday night and Tuesday morning around the NHL airwaves with current Ottawa Senators players talking some smack about the teams' current state, fellow goaltender Craig Anderson, and their poor coaching. Matt Duchene, Chris Wideman, Chris Tierney (new to the team), Thomas Chabot, Dylan DeMelo (also new to the team), Colin White, and Alex Formenton were caught on camera from an Uber ride in Phoenix, Arizona at the end of October, openly talking about the team and their struggles on the powerplay and penalty kill, as well as making fun of assistant coach, Martin Raymond, and how off-ice practice sessions go. Let's just say nothing good was said during the conversation.
The video is five minutes long and can be found here:
https://youtu.be/08s76gtxjZc
There has been a constant struggle in Ottawa since last season where news was broke that then forward, Matt Hoffman, was confronted about his girlfriend verbally abusing then captain, Erik Karlsson, fiancé on social media. This lead to whirlwind of moves that Ottawa had to make, they traded Hoffman to San Jose who then flipped him to Florida. Before the season began this year, Ottawa traded Erik Karlsson to San Jose as it was clear that Karlsson wanted out of Ottawa. As the team tries to create a healthier locker room something like this is exactly what the team didn't need.
It is an awful look for every player that was a part of that ride but it is also understood that these guys are human and they talk about work just like we do every day whether it be good or bad. What sucks is that the guys do have a right to be upset with their conversation being recorded on video and then put out on the internet. I don't know if the guy who recorded it was lured into giving up the video for money or what but I do know that he certainly shook up a hornet's nest that now lies yet again in the Ottawa locker room.
General Manager of Uber Canada, Rob Khazzam, did tweet a statement that reads, "A video was released by the media today of several Uber passengers being filmed without their consent while having a private discussion during a trip in Phoenix. This is a clear violation of our terms of service and we worked vigorously to investigate this issue. Filming or recording passengers without their consent is totally unacceptable and if reported / detected we will investigate + take action to preserve our communities privacy and integrity. In this specific case, we made efforts to have the video taken down."
Seems a bit strange that this Uber driver had a camera rolling on these guys no? Did he know he was recording and when he found out these guys were professional hockey players he decided to not turn it off? These are just some questions that I have. In the end though, this is a really bad look and of course Matt Duchene is in the middle of it. Duchene has been known to being lazy and having a negative personality since he joined the team a few years ago, especially because he hasn't lived up to his hype on the ice. Stay classy there Matt.
Ottawa as a whole hasn't been terrible this season despite being 5-6-3 and having a -14 goal differential they are only three points out of a playoff spot in the Eastern Conference. After this problem though, it wouldn't surprise me if some of these players get reprimanded for their actions or even get shipped out of town. Although, maybe keeping Duchene in Ottawa just to have him keep suffering could be a smarter move by the organization. Can the team get past this issue? Doubt it.