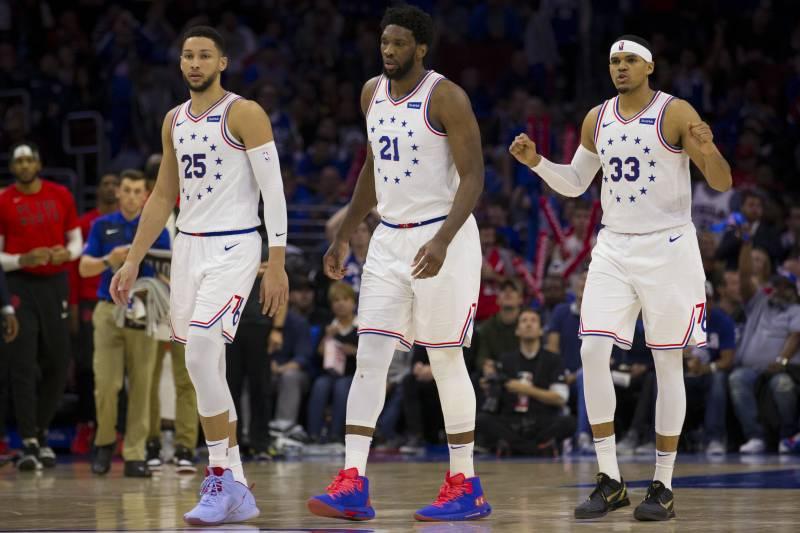 Philadelphia 76ers 2019-2020 Season Outlook
October 7, 2019
By: Zach Ruff, Sports Analyst
Our season outlook process (see what I did there?) continues with the Philadelphia 76ers.
Key Additions: Trey Burke, Al Horford
Key Subtractions: Jimmy Butler, JJ Redick
Draft: Mattise Thybulle (F), Marial Shayok (SG)
The Philadelphia 76ers lost one more game last season than the year prior but managed to take the third seed in the Eastern Conference for the second straight season. They lost to eventual NBA Champion Toronto thanks to one of the greatest shots of all time. It is worth noting that they did all of this without a Ben Simmons jumper and with Jimmy Butler. Where they go from here remains to be seen.
Many talking heads considered Philly to be a strong contender for the Eastern Conference title last season, a far cry from their abysmal records of just a few years ago when we were all told to "trust the process." Even after finishing below Milwaukee and Toronto in the regular season, the 76ers seemed like the most complete team and perhaps the greatest challenge to the defending Golden State Warriors. Philadelphia will look to recreate their success and surpass their previous season in a conference who's defending champion lost their best player.
The 76ers biggest hurdle, honestly, is themselves. Say what you will about Jimmy Butler, but it will be hard for guys like Trey Burke to make up for his 18 points and above average defense, although Thybulle should be able to help on the defensive end of the floor. Maybe spending all that money on Tobias Harris pays off, but there is a logjam at forward for this team with the addition of Horford, though he also will see minutes at center. One big question is three-point shooting. Obviously, Ben Simmons isn't the answer, Harris shot 33% from three in his 27 games with the sixers, and Trey Burke did a little better at 35%. The NBA has turned into a 3-point league and there is no one at all on this team that is even average. Will the Sixers look to make yet another deal during the season to address the issue? Should they make it through the East, there are a multitude of teams in the West that possess shooters.
Final Outlook:
Most people have been riding high on the 76ers for the past few seasons, however, I think this is the year the proverbial wheels fall off. They have no shooting, teams like Indiana are getting their best players back, and should they find themselves in a playoff matchup with a team like the Milwaukee Bucks I don't think they can get it done. They lost two out of three to the Bucks last season. They'll probably have a decent regular season and then get bounced in the semis just like last year unless a shooter comes available and they have the assets to make a move. Final prediction, 45-37, good for the 5th seed.