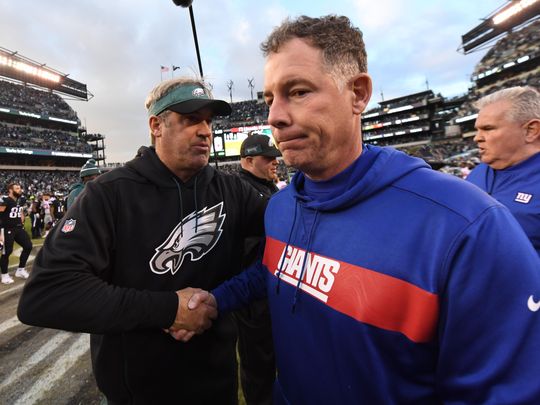 Giants are Done Chained and It's Their Coach's Fault
November 27, 2018
By: Justin Butterman, NY Sports Contributor
So it's Tuesday and the Giants lost again. But today feels different than every other Tuesday of the last two miserable years. It feels different because the last two weeks I really thought this team was gaining momentum. The last two weeks, the offense and Eli Manning actually looked legit. It was the first time this team strung together back to back wins since weeks 16-17 of 2016 when they actually made the playoffs under Ben MacAdoo. Secondly, the NFC East is kind of wide open and this could have easily been a year where the Giants sneak in at 9-7 and we see some more Eli Manning playoff magic. But this loss puts the Giants at 8 already, meaning we are now officially eliminated without being officially eliminated.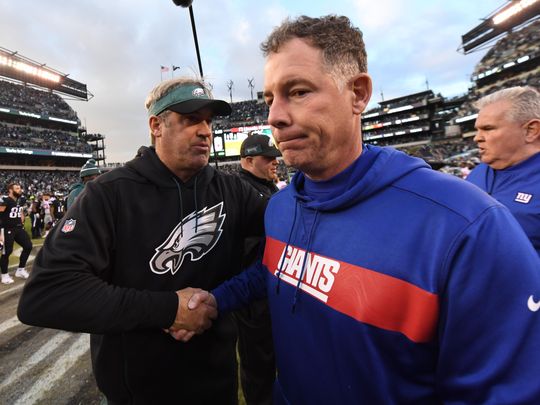 I feel shitty today because after I thought about the depth of this roster and the games we've lost I realized that we should not be a 3-win team. However, after looking at who our head coach is I realized that we are actually lucky to be a 3-win team because Pat Shurmur is a terrible coach.
Let's start with yesterday's game. The Giants for the second week in a row came out dominant and scored on the opening drive of the game. Then they decided to go for two and didn't get it. There was no reason to go for two it was really dumb, it made no sense and also hurt this team late in the game. But more importantly, the Giants offense was rolling the entire half. Outside of an Eli Manning bonehead interception, the offense played perfectly. Saquon broke 100 yards on 13 carries and found the end-zone twice. Saquon was actually unstoppable in the first half. He looked like a mix of Fergie and Jesus. The Giants went into half-time with a commanding 19-11 lead. The Eagles defense looked depleted and the Giants should have won this game comfortably. But instead Pat Shurmur decided to give Saquon the ball only five times in the entire second half and the Giants were held to just 3 points for the rest of the game. Shurmur who is the Giants' play caller, called another terrible game and costed the team yet another football game. But the point where it got really bad was when Shurmur blew our second time out with under two minutes on the Eagles 4th and 1. The Eagles then proceeded to convert the 4th down and run the clock down to 25 seconds to kick a game winning field goal. Not calling a timeout would have given the Giants a full minute rather than 20 seconds to drive down the field and potentially tie the game. (Could have had a chance to win the game if they didn't go for 2 earlier).  This game was in our hands and Pat Shurmur sabotaged us. I think he did it on purpose, check that I know he did it on purpose because anybody with half a brain would have won that game.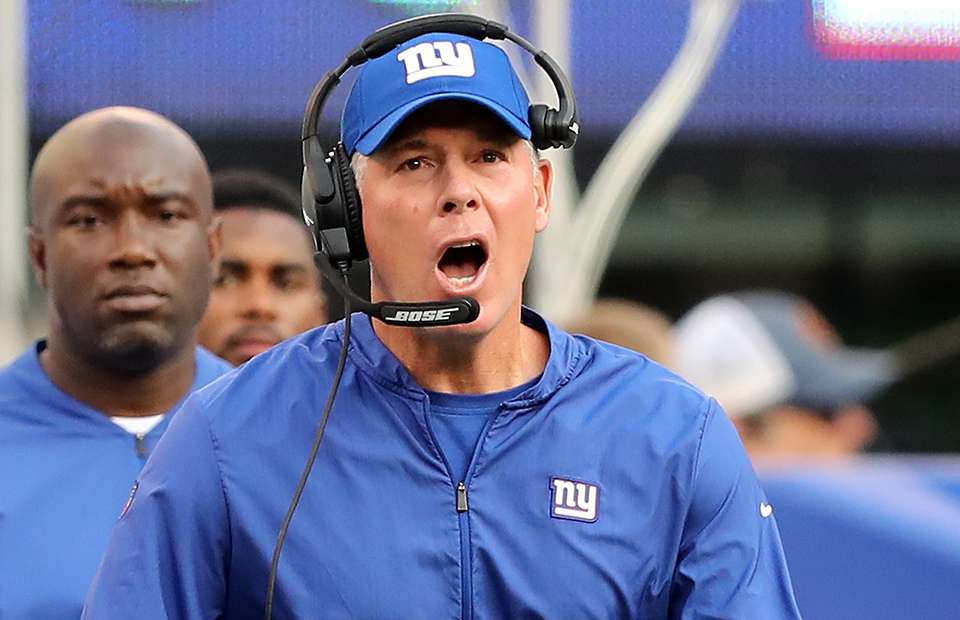 It makes me think, why did they hire this guy? As we know he was the offensive coordinator of the Vikings last year. The Vikings had a successful 2017 campaign but when I think of why that team was so good last year I don't think of Case Keenum and a great offense. They won games because of Mike Zimmer and their hard nose defense. Shurmur was a head coach before and he was terrible. Back in 2011 and 2012 the Browns won a combined 9 games before canning him. Dave Gettleman and the Giants have to get the next one right assuming Shurmur won't be here for very long.
Bonus Take: Top 5 Worst People to Ever Own, Coach or Play for a NY Team:
Ben MacAdoo
James Dolan
Greg Bird
Matt Dodge
Pat Shurmur