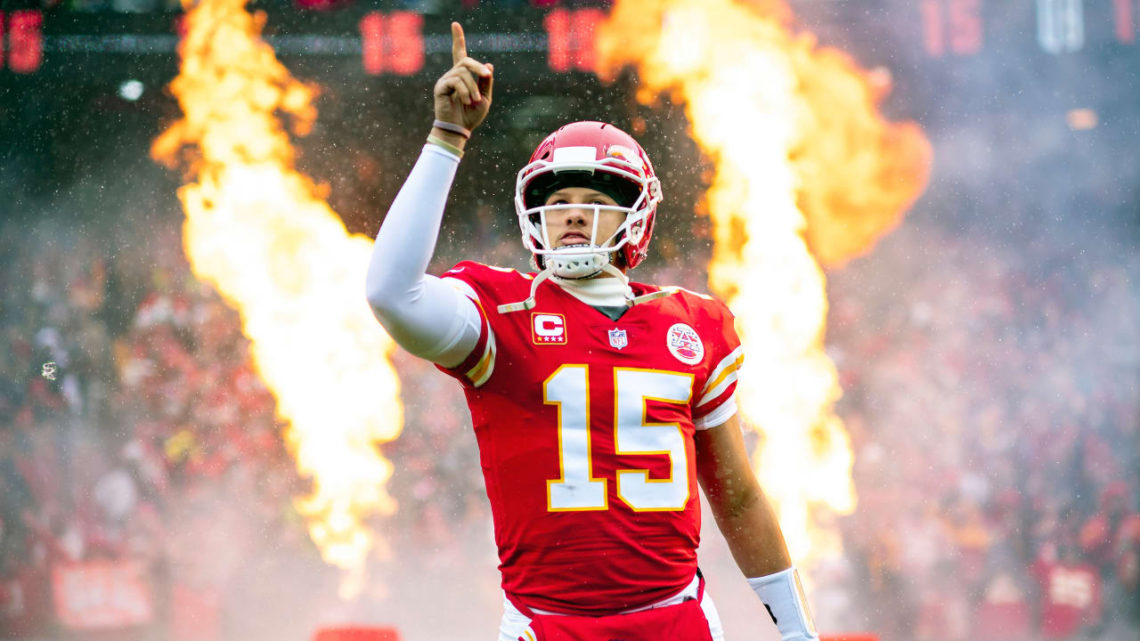 NFL Week 4: DraftKings Best Values
September 28, 2019
By: CJ Buck, Head Football Analyst
QB:
Patrick Mahomes @ DET, $7,500: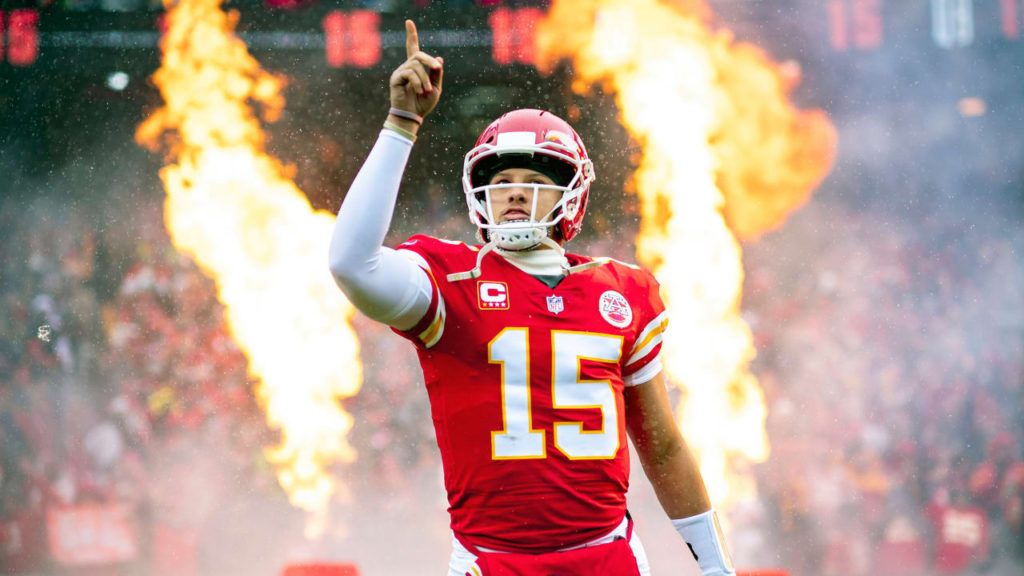 Mahomes may be the most expensive quarterback available, best he also has great value at his current price. He has arguably the highest floor we've ever seen for a fantasy player, finishing only one game with less than 20 points since he became the full-time starter last season. You can basically never go wrong inserting Mahomes into your lineup.

Daniel Jones vs. WAS, $5,300:
I don't necessarily think Jones will repeat his 33.4 point performance from last week, but I do think he has a great chance of scoring over 20 points. Considering there are 16 quarterbacks more expensive than Jones, I think he has arguably the best value of anybody at his position this week.

Kyle Allen @ HOU, $5,200: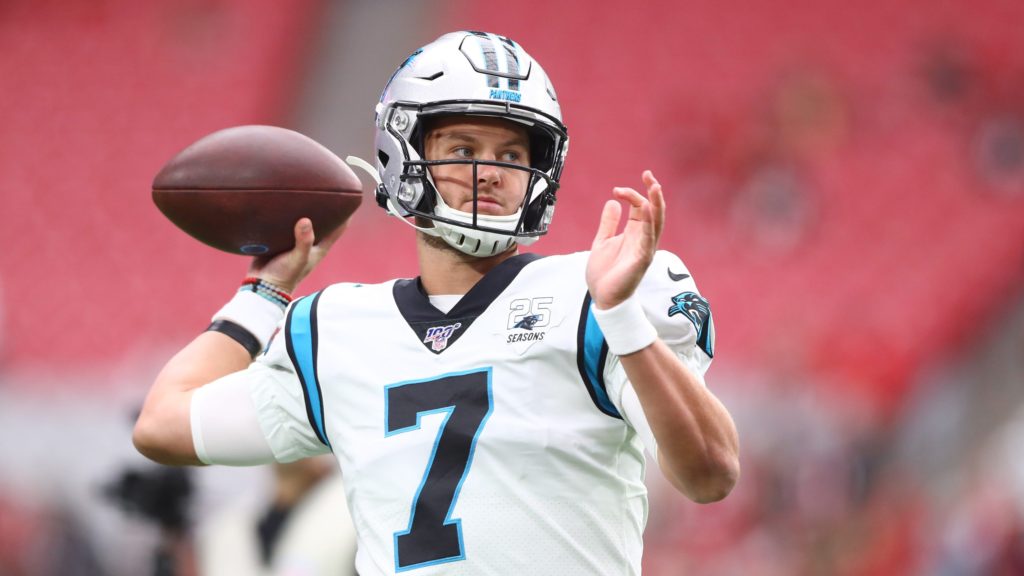 It's unlikely Allen throws four touchdowns like he did last week, but he has a lot of room for improvement when it comes to his passing yards. He just seems like a safe pick at his value (18th most expensive QB), with all the playmakers the Panthers have around him, I think he has a high floor.

Case Keenum @ NYG, $4,900:
If you ignore Keenum's game against the stout Bears defense he'd be averaging 22 fantasy points per game, the eighth best average in the NFL. I don't think he's a top-10 quarterback all season, but with a great matchup against a poor Giants secondary I think he could post a top-10 week.

RB:
Austin Ekeler @ MIA, $8,000: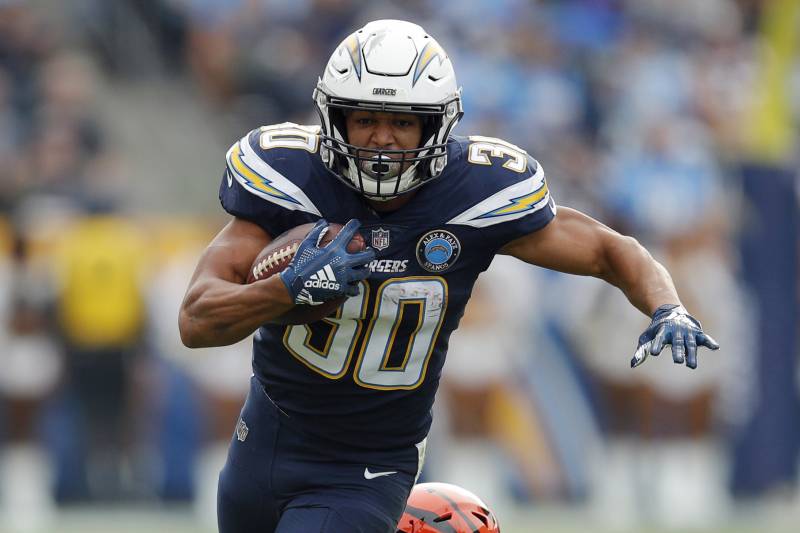 Don't overthink this one. Melvin Gordon is back, but if he plays at all this week it will be in a limited role. Ekeler is going to be the featured back this week and he'll be playing against the Dolphins, he should be in your lineups.

Mark Ingram vs. CLE, $6,600:
There's only been three running backs averaging more fantasy points per game than Ingram, yet he's the eighth highest priced running back this week. That would make a lot of sense if he had a tough matchup, but he doesn't. His opponent, the Browns, have given up at least 27 points to opposing running backs in two out of their three games. Ingram should continue to be extremely productive this week.

Josh Jacobs @ IND, $5,100:
This pick is more of a hunch. After Jacobs put up 24.3 points in week one, he has combined to score just 14.3 points in the past two weeks. Most of that is due to game script, but it also has to do with his lack of involvement in the passing game. I think the Raiders will be in a competitive game this week and coach Gruden has already said he's going to look to use Jacobs more in the passing game moving forward. Expect Jacobs to look a lot more like his week 1 self.

James White @ BUF, $4,900:
White is the running back who's value I like the most this week. My reasoning is simple, game script. Both the Bills and the Patriots have elite defenses, especially when it comes to applying pressure on the opposing quarterback. With Michel and the O-line already struggling, I don't see this being the week the Patriots get their running game going. Their best option this game will be quick dump off passes to White, so I'm looking for some major volume this week.

Wayne Gallman Jr. vs. WAS, $4,600: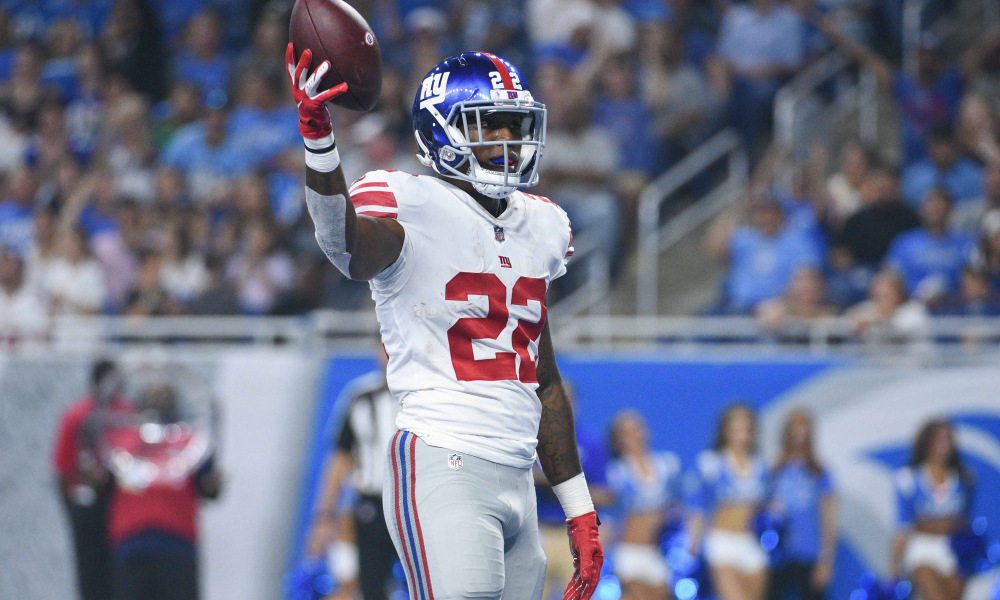 With Saquon Barkley out and no major roster additions this week, Gallman is going to be the guy in the Giants backfield. I don't know how efficient he'll be, but at $4.6K it's nearly impossible to find another running back that's going to receive the type of volume Gallman will see.

WR:
Keenan Allen @ MIA, $7,600:
Another easy decision here. Allen has been the most productive receiver in the NFL this year and nothing should change this week. Mike Williams and Hunter Henry aren't playing, so this week could quickly turn into the Keenan Allen and Austin Ekeler show. I'd put both in my lineup.

Kenny Golladay vs. KC, $5,900:
Golladay is coming off a rough week in which he caught only 2 of 8 targets for a total of 17 yards. I think that's the reason his value is below $6K for the first time this year. It may be the last time his value is below $6K too. The Chiefs will likely put up a lot of points in this game, leading the Lions to pass more than usual. That's great news for Golladay, who's already averaging 9 targets a game.

Tyrell Williams @ IND, $5,700: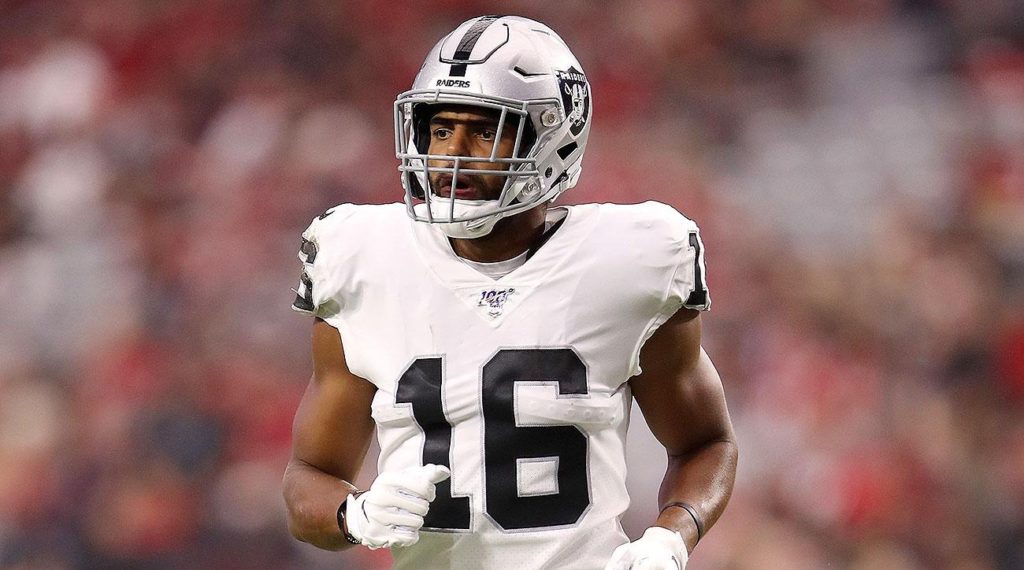 Last week was rough for pretty much every Raider outside of Darren Waller, but Williams was able to salvage his day by scoring his third touchdown in as many games. He doesn't have a great matchup this week, but it is better than last week against the Vikings. Basically, as long as Williams is the top wide receiver in Oakland and his price is below $6K you need to consider putting him in your lineups.

Larry Fitzgerald vs. SEA, $5,600:
Fitz's price value continues to climb every week, but it's still too low. He's priced outside of the top-20 receivers, and that just seems criminal at this point of the season. He's averaging over 10 targets per game and he's scored at least 14.5 fantasy points in every game. With how often the Cardinals throw the ball, I don't see any of those trends getting broken any time soon.

Curtis Samuel @ HOU, $4,600:
After a quiet week one, Samuel has seen 20 targets total the past two weeks. That's the most on the Panthers in that two week span. He's been productive with those targets as well, averaging 15.3 fantasy points. He caught his first touchdown of the season last week from Kyle Allen, and he was targeted 7 times by Allen, compared to just 2 targets for DJ Moore. At $4.6K, Samuel looks like a steal this week.

Terry McLaurin @ NYG, $4,500: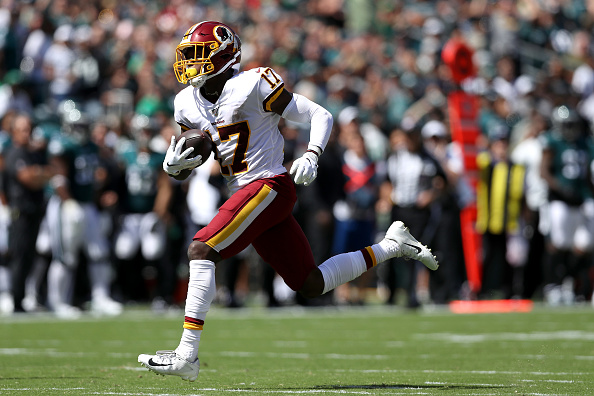 This would be the best value among all wide receivers, considering he has at least 5 catches, 62 yards, and a touchdown in all three games, but McLaurin popped up on the injury report Thursday and is now listed as questionable for the game. It's been reported that he's going to play and that the injury is minor, but any time a speedy receiver has a hamstring injury you should be hesitant to use him in fantasy.

Paul Richardson @ NYG, $3,700:
Richardson has great standalone value this week, but if McLaurin is a late scratch for the game then Richardson becomes an absolute must start at $3.7K. Richardson has scored in two straight games and last week he flashed some improved chemistry with quarterback Case Keenum. Going up against the Giants horrendous secondary, Richardson could have a big week while also saving you money to use other places in your lineup.

TE:
Evan Engram vs. WAS, $5,700: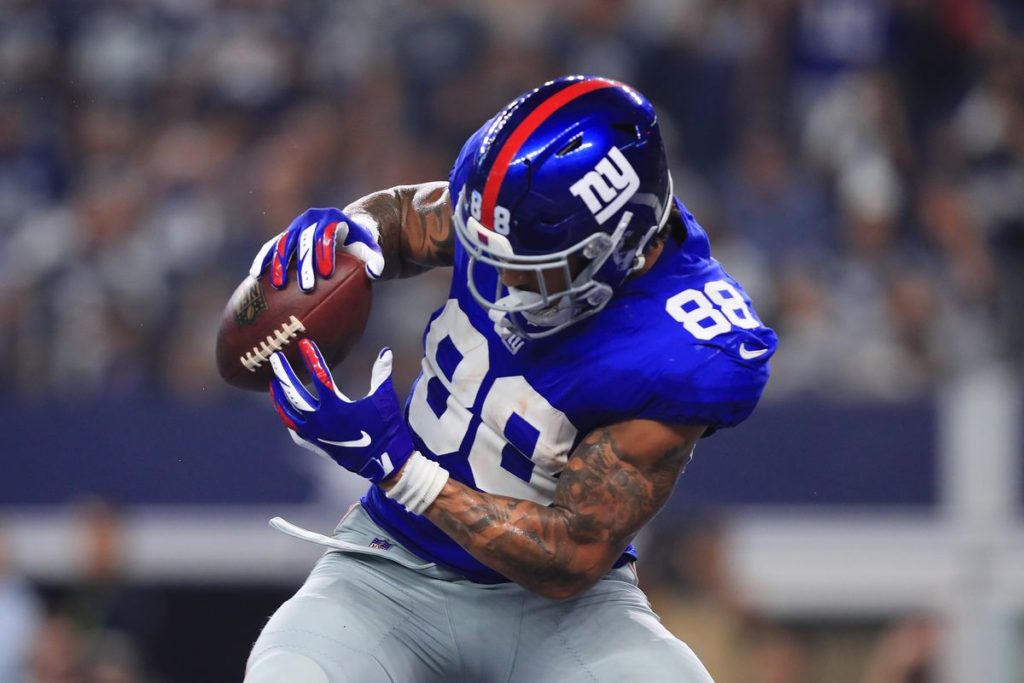 Engram is the top scoring tight end this season, yet he's $1.5K cheaper than Travis Kelce. With Daniel Jones inserted at quarterback Engram had the same amount of targets and catches as the previous week, but had 65 more yards. As long as Danny is dropping dimes, all Giants pass catchers will see an uptick in fantasy production and Engram is at the top of the list.

Eric Ebron vs. Oak, $4,000:
This pick is definitely a gut call. Ebron is currently the 18th best tight end through three weeks, but he's priced as the 9th best for this week. After a terrible week one where he scored 1.8 points, he's averaged 9.7 points the next two weeks. With T.Y. Hilton likely not playing in this game, I think Ebron could be due for a big game.

Will Dissly @ Ari, $3,600:
Another player whose value has gone up every week, Dissly has been killing it thus far this season. Week one he saw two targets and turned them into one catch for 12 yards. The two weeks since, he's seen 12 targets and converted them into 11 catches for 112 yards and 3 touchdowns. The matchup is also incredible, as Arizona has allowed opposing tight ends to catch 23 passes for 348 yards and 5 touchdowns through the first three weeks. This should be the last week Dissly is priced outside of the top-10 tight ends.

D/ST:
Chargers @ MIA, $3,800:
If you're not considering starting the defense facing Miami, what are you doing?

Patriots @ BUF, $3,700: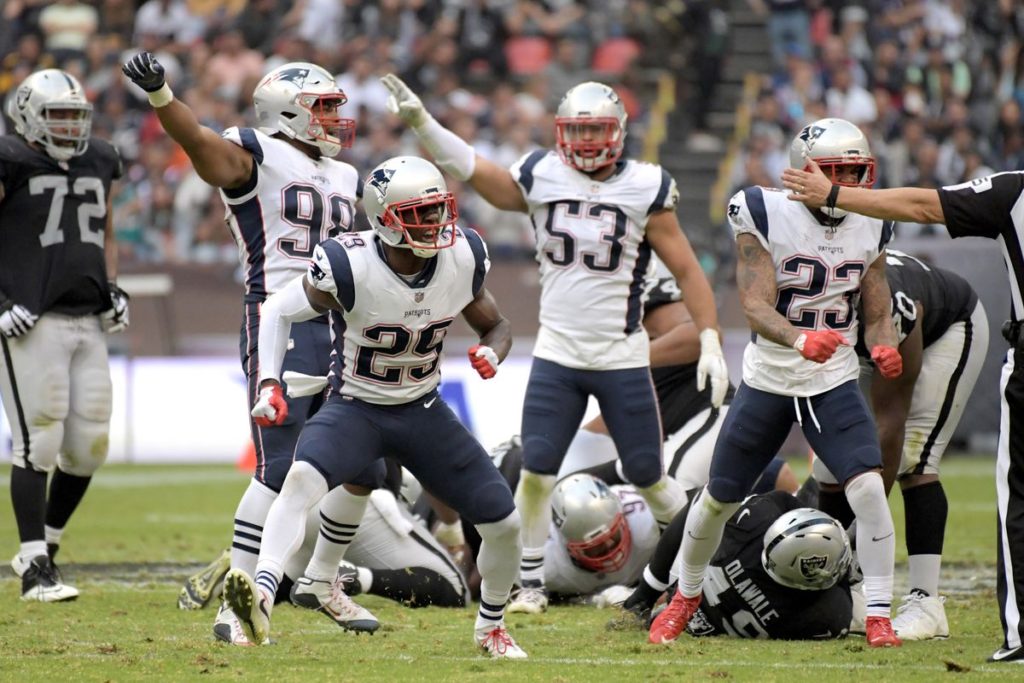 I expect this game to be low scoring and for both defenses to show out, I just think the Patriots have the better defense (and maybe the best in the NFL).

Broncos vs. JAX, $2,900:
If you can't afford one of the top ranked defenses, then consider using the Broncos. They don't have any turnovers or sacks so far this season, but I think this is the week they could turn all that around. Facing a rookie quarterback in Mile High, Von Miller and Bradley Chubb should get back on track.
Potential lineups with players listed above:
QB: Daniel Jones $5,300
RB: Austin Ekeler $8,000
RB: Mark Ingram $6,600
WR: Keenan Allen $7,600
WR: Curtis Samuel $4,600
WR: Terry McLaurin $4,500
TE: Eric Ebron $4,000
FLEX: Josh Jacobs $5,100
D/ST: Patriots $3,700

OR

QB: Patrick Mahomes $7,500
RB: Josh Jacobs $5,100
RB: James White $4,900
WR: Keenan Allen $7,600
WR: Kenny Golladay $5,900
WR: Larry Fitzgerald $5,600TE: Evan Engram $5,700
FLEX: Wayne Gallman Jr. $4,600
D/ST: Broncos $2,900